Leszek Zyrek, Deputy Chairman of Engineering and Development at Becker Warkop, discusses the digital transformation of Poland's mining space while prioritising a safety first approach.
EVOLUTIONARY TECHNOLOGY TRANSFORMATION
"In mining, safety comes first – that's our domain – to provide safe, reliable, top quality products."
That's the view of Leszek Zyrek, Deputy Chairman of Engineering and Development at Becker Warkop. Zyrek is responsible for development both in technological aspects but also in gaining new markets and direction within the company, and it is his belief that the European mining industry, particularly in Poland, is seen as having had its best days.
"The main reason for this is the very deep ore deposits, which dramatically increases mining costs and risk assessments," he explains. "However, this doesn't prevent the market from developing new mine projects in which we participate with great willingness and commitment. The brand we have managed to create over the past 30 years has made its presence felt in almost every country involved in the mining industry in Europe."
Founded in 1991, Becker Warkop has become a leading producer of mining equipment and devices. Becker Warkop is part of the internationally recognised Becker Mining Systems Group providing access to innovative mining solutions. Indeed, the organisation specialises in manufacturing longwall sets of equipment, underground transport systems, power systems, control systems, communication systems and identification systems.
Becker Warkop, as well as other companies operating with mining and mining-related companies, have a number of products that can be offered off-the-shelf. The organisation always tries to adapt or redesign its solutions in order to meet the customer's requirements and expectations as much as possible.
"The way we work with clients is mainly based on preparing a number of studies, different options and presenting the widest possible range of applications for our systems," explains Zyrek. "In mining, the costs associated with the exploitation of seams located deep underground are becoming an increasing problem. Our solutions, especially in mining where tire equipment is used, open up new possibilities for mining companies that face this problem. Our transport systems can reach the point of excavation in a faster way due to the ability of running on much more inclined sections. This means that labour and time is saved during the development of the headings. This system is called Becker Steep Transport."
Today, Becker Warkop employs more than 350 people. The company's flagship products are monorail and floor-mounted transport systems driven by diesel, electric or battery power. In addition, the firm is also a major manufacturer of powered roof supports for longwall mining and has supplied the market with over 14,000 units. Becker Warkop offers a wide range of services, from basic after-sales service to assembly services or the design of new technologies according to the requirements and expectations of their customers. The organisation provides both its products and services to the entire European mining industry, and in recent years has also been able to significantly increase its footprint in the Asian market. Following this success, Becker Warkop is showing no signs of slowing its reach and has set its sights on expanding into the South American, North American and Australian markets.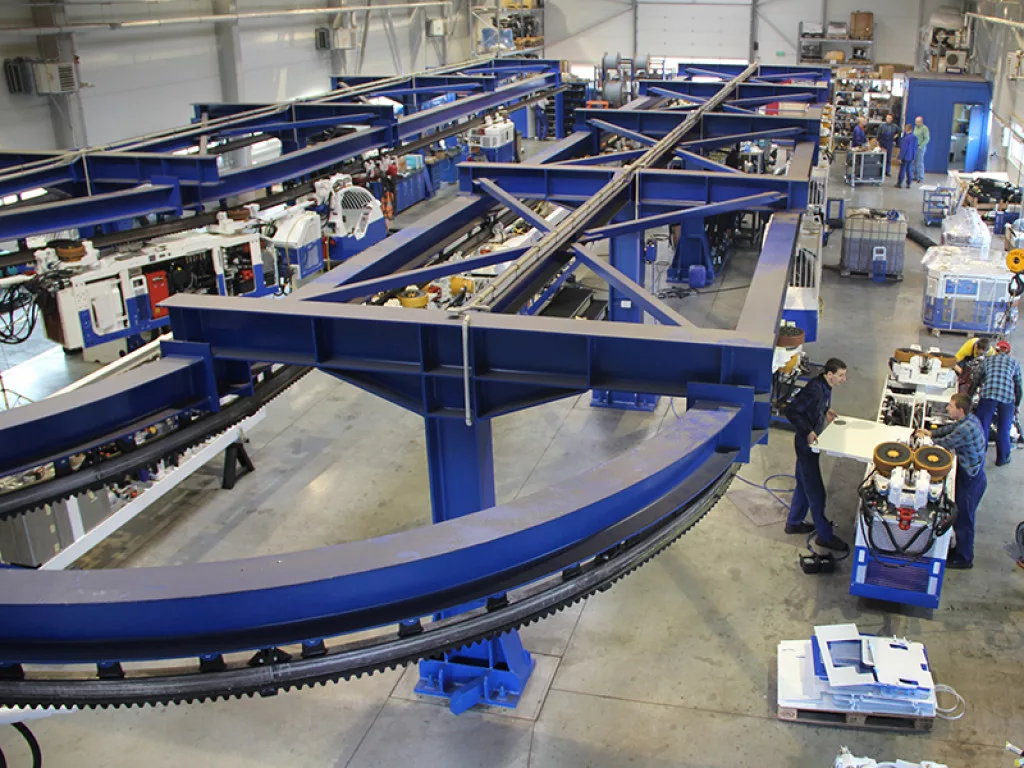 TECHNOLOGICAL INNOVATION
With technology beginning to play a more influential role on operations across the world, Zyrek remains open to adopting technological innovation that makes life easier.
"In view of the incredible technological developments affecting all areas of industry, we at Becker Warkop also strive to take advantage of the advances in technology available on the market," he explains. "As a company primarily involved in the manufacture of mining transport systems, we have already experienced the impact of technology on our equipment over the course of our 30 years of business. We started by supplying rope-driven systems, then electric systems, then diesel systems, and now, in order to meet modern trends, we produce and put into operation battery-powered transport systems.
"Technological development is also used in the production process, through the use of the newest machines or, for example, machining centres, but also in management. A very good example of the impact of technology on company management was the introduction of remote working during the COVID-19 pandemic – thanks to modern software and available electronic tools, remote working did not affect Becker Warkop in any negative way."
Becker Warkop has plans to develop further autonomous mining transportation systems and is developing a solution that will allow control of autonomous systems from a control and supervision point located on the mine surface. "Communication and control of the transportation system is done via Wi-Fi wireless network and the most important stage is development proximity detection and collision avoidance systems that detects danger and automatically stops the machine when it occurs," says Zyrek. "We are currently developing and implementing the above solutions in battery-powered monorails and locomotives from our product range, however the final stage of the project is to create a dedicated autonomous transport system."
With the world seeking to adopt a more sustainable approach, Becker Warkop understands the importance of pivoting quickly to leverage the latest trends.
"As environmental protection has become increasingly important, the demand for electric and battery solutions has increased," explains Zyrek. "For the last seven years since we implemented our first battery transport system, we are constantly developing our technology to get the best result from the solutions we offer. We currently provide manoeuvring devices, a battery-powered monorail and a monorail with electric-toothed drive, all with the possibility of additional power supply and battery charging via a bus cable."
For Zyrek, there are two projects that stand out as being particularly influential over the last few years. "Recently, we had the opportunity to supply two mines, Zenica and Kakanj, with complete longwall systems. Every contract is a challenge for us, and it confirms our belief of solid position in the mining industry," discusses Zyrek. "Another milestone project is based on the application of our monorail systems in hard rock mining – something that has evolved within recent years, when the first solutions of this kind were applied on a gold mine in Mexico."
"At Becker Warkop, we put emphasis on people with large professional experience, but also, we put emphasis on staff who are young, ambitious, and open for new tasks"

Leszek Zyrek, Deputy Chairman of Engineering and Development, Becker-Warkop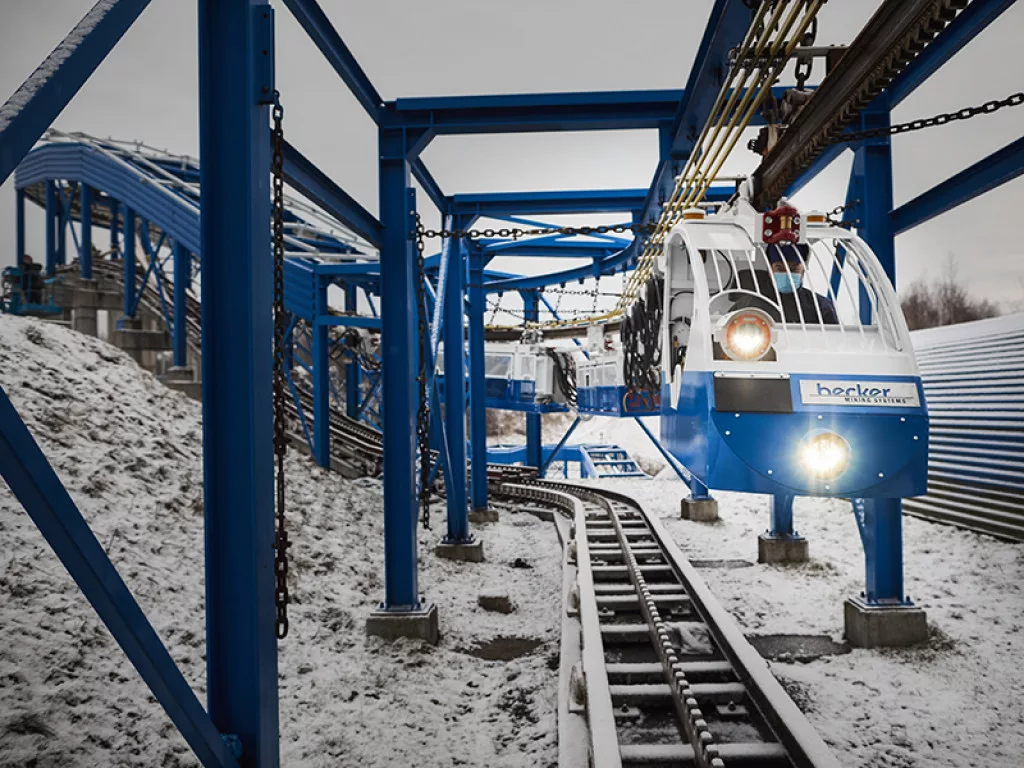 STRATEGIC COLLABORATIONS
To Becker Warkop, both suppliers and partnerships are key for the smooth running of the company and the firm remains enthusiastic about keeping a special bond with all of these relationships.
"We are constantly looking for new partners and foreign representatives, especially in markets where we see potential and opportunities, open for new technologies and solutions not only limited to mining," says Zyrek. "Based on the partnership and representative's cooperation for years, our position and recognition within the mining market has improved notably. The key factors we consider when establishing a partnership are mutual promotion, sales and technical support, and desire to develop."
Zyrek recognises the role that employees play on the success of his organisation. As far as he and Becker Warkop are concerned, such an approach has been presented from the top up from the very beginning.
"We try to minimise fluctuation of employees in our company – the longer our employees are with us, the more profits the company has from it," he tells us. "At Becker Warkop, we put an emphasis on people with large professional experience, but also, we encourage young and ambitious staff too. Most importantly, our employees identify themselves with the company and its products. Each of our employees has an open career path in Becker Warkop – we have many employees who started their work in the service department or production department and now they are on the management level."
Looking ahead, expansion is the aim of the game and the company harbours goals of expanding into new markets, such as Australia, Africa, South America and North America in the near future. It's clear Becker Mining is just getting started.