Operational since 2020, Oman Tower Company is already playing a vital role in the Sultanate's telecommunications sector. Majid Al-Kharoosi, Managing Director, details the company's immediate impact.
TOWERING NEW HEIGHTS
Technology changes fast in the dynamic telecommunications industry, and with the onset of the fourth industrial revolution, the sector is also required to learn and adapt to new technologies just as quickly.
In Oman, the telecoms sector is massive and a significant mover, constantly growing to meet the requirements and expectations of clients and customers.
Contributing to the development of the telecom sector by providing passive infrastructure, and working closely with licensed service operators in the Sultanate and other government entities, is Oman Tower Company (OTC).
The infrastructure solutions provided by OTC play a vital role in enhancing Oman's telecoms sector, by consolidating service operators into a single tower.
"We combine multiple operators into one tower structure, such as greenfield towers and rooftops," details Majid Al-Kharoosi, Managing Director of OTC.
"On the other hand, OTC specialises in "passive" wireless network infrastructure. We provide our service to licensed service operators and other firms that hold permits to operate wireless networks."
Whilst Al-Kharoosi's extensive local and international telecoms experience spans more than 25 years, OTC was only recently established in 2018 in the capital of Muscat to build, lease, manage and maintain telecoms towers.
"Forming a new company from scratch is not an easy task with all the challenges surrounding it from all aspects," he says. "I am very proud that OTC has been doing well and is a rare model of success in the Middle Eastern and GCC countries."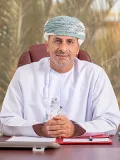 OPERATOR SERVICES
OTC's mandate is to avoid "double investment" into towers in the same area by consolidating and liaising with all service operators, whose desire is to reduce the capital expenditure of their operations and concentrate on their core business.
Working closely and coordinating with all relevant stakeholders to ensure the use of available assets in the country, OTC reduces the required investment in a new method of revenue sharing.
"It was mandatory for OTC to provide different services to mobile operators, such as tower structures, in-building solutions, power management, equipment shelters, and all other services that help operators to run their sites efficiently," Al-Kharoosi elaborates.
"On the other hand, it's important to focus on how to enhance the requirements of services for operators and the delivery of services in a short space of time which OTC has become very experienced in, coordinating with all government entities that issue the permits."
OTC has worked hard over the last three years since becoming operational in 2020, and is proud to have delivered more than 1,200 tenancies to clients across the Sultanate of Oman.
More than 600 tenancies are expected to be delivered by OTC in 2023, following high demand for the network rollout of a recently-launched third mobile operator as well as the introduction of 5G.
"Rolling out 5G could positively impact the company's business as it requires more sites to be constructed and made available for all service operators," outlines Al-Kharoosi.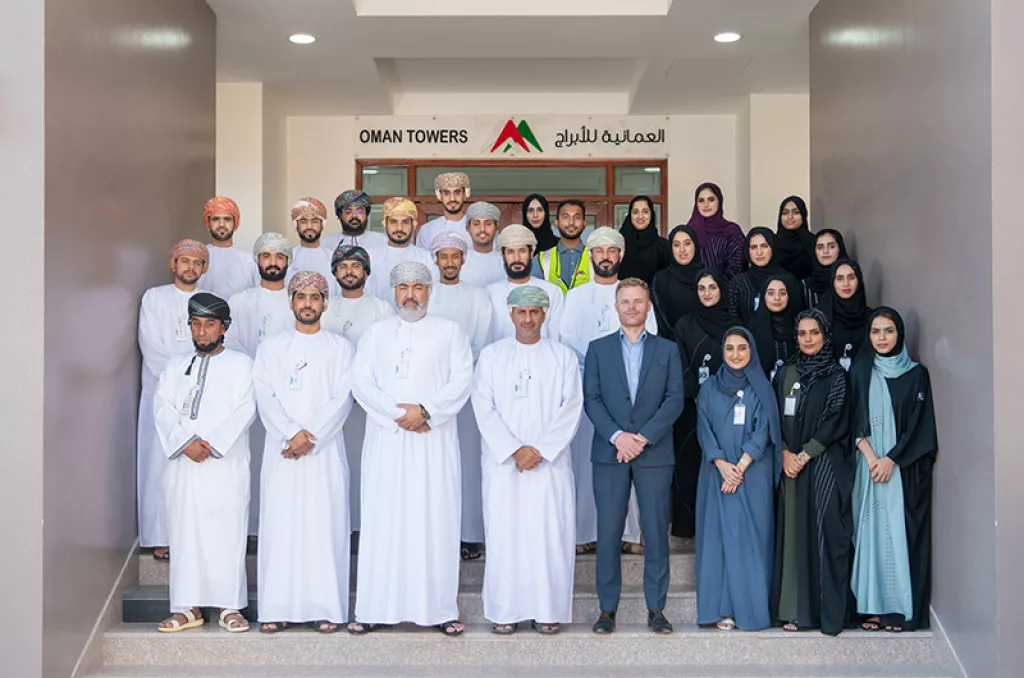 COORDINATION AND COLLABORATION
OTC works side by side with all relevant authorities, manufacturers and suppliers in the telecoms sector to provide efficient and sustainable solutions.
The rollout of telecoms tower infrastructure, however, is an incredibly challenging task as it not only involves many government and private sector stakeholders, but also requires multiple permits and adheres to a number of regulations.
It has required significant amounts of effort, coordination and collaboration from OTC; subsequently, the company is already in a very sustainable position after just a few years in operation.
"As per the business plan, OTC will continue to rollout even more towers to service operators due to their network expansion and extra capacity requirements," shares Al-Kharoosi.
Only turnkey tower sites are procured from local civil works contractors by OTC, to avoid the complexity of importing and storing telecoms towers.
OTC has worked with its partners and suppliers to optimise the tower designs and maintain costs, despite the increased price of steel, copper, and shipping during the last two years.
"We are also working to provide new tower designs and solutions to address emerging telecoms demands in the Omani market," Al-Kharoosi informs us.
"OTC is always open to new tower design concepts and analyses the global market for new innovations in tower manufacturing, supplying and shipping."
A new means of outdoor communication has also been introduced, with advertisement space provided on some of OTC's "beautification" towers, reducing the impact of visual pollution in the main cities of Oman.
Street furniture for "microcell" sites in dense urban areas, meanwhile, is an emerging area of business that OTC is preparing for, as well as the structures required for the Internet of Things (IoT).
"As a result, there is close coordination with different stakeholders to make sure all dense areas are covered with high-speed internet and the required elements of communications," Al-Kharoosi tells us.
Moving ahead with the likes of upcoming 5G and IoT technologies, OTC is working with suppliers of street furniture to accommodate future antennas.
"As per the business plan, OTC will continue to rollout even more towers to service operators due to their network expansion extra capacity requirements"

Majid Al-Kharoosi, Managing Director, Oman Tower Company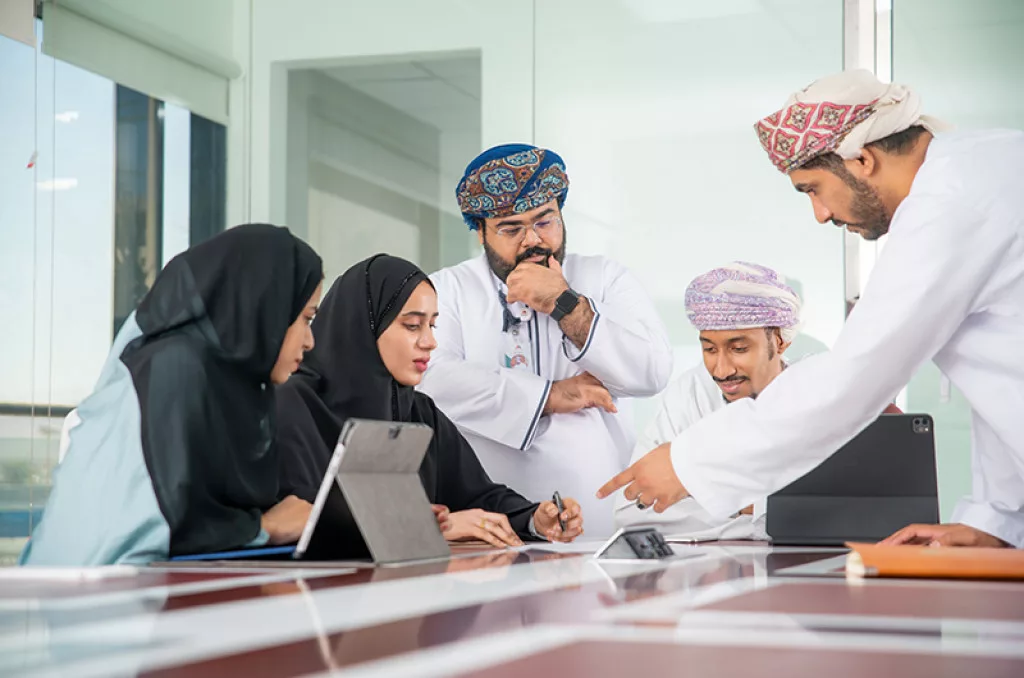 YOUNG ASSETS
A young company still relatively in its infancy, OTC employs an equally youthful generation of staff and works closely with various stakeholders to train young people.
OTC believes that human capital is a major asset to any organisation, and as such has heavily invested in its workforce.
"We have recognised the importance of people from the very beginning, as the next generation has been introduced to OTC and trained to handle projects," says Al-Kharoosi.
Efficient at training and empowering fresh Omani graduates, the company likewise motivates all members of staff and provides them with a safe, healthy, friendly and positive environment to work in.
Moreover, to build trust between management and employees, OTC delegates responsibilities and tasks to people throughout the company.
"We believe that when employees are motivated and rewarded, they will become loyal and put in all the effort required to deliver and meet set targets and goals, which I believe it worth doing as they are an important asset," Al-Kharoosi emphasises.
More than 55 valued members of staff are employed by OTC, who collectively prioritise the facilities of service operators.
"We are looking to enhance our services across Oman, as well as introduce new concepts and products line that suit our clients and enhance the beautification of the cities across Oman, and maybe abroad if the opportunities arise," concludes Al-Kharoosi.