With a growing offshore presence in the works and a seismic potential to reshape the energy landscape, Wind Energy Ireland provide the winds of change for Ireland's renewable future.
SPOTLIGHT ON WIND ENERGY IN IRELAND
In an age where energy security is a growing concern, rising to the top of most national agendas, the island of Ireland is ideally located to harness an inexhaustible resource that has proven its potential to unlock a national renewable energy future.
Thanks to its geographic isolation in the wild waters of the Northern Atlantic, its rugged coastline and mountainous interiors, the 'Emerald Isle' has no shortage of wind. Average wind speeds across the country are typically higher compared to mainland Europe, particularly in exposed northern locations where it far surpasses the minimum speed required for the economic viability of wind turbines.
As a result, Ireland has established a reputation as a world leader in leveraging wind energy to fuel its electricity supply, so much so that Irish Prime Minister Micheál Martin, has referred to wind as "Ireland's oil". As of 2020 Ireland came second only to Denmark in terms of its wind energy use, as reported by Wind Europe.
With Ireland producing no nuclear energy, oil, or coal, wind provides a critical source in implementing national energy security. The Irish government has implemented an ambitious energy agenda, targeting an 80 percent share in renewable energy by 2030. Wind has a critical role to play in this, as an energy source that provided 36 percent of the country's power needs in 2020.
Yet to meet this goal, development is needed. At present, the country has just one offshore wind farm, located off the coast of County Wicklow. As such, the sector must grow significantly, particularly in the offshore field, if Ireland is to continue its path towards a net zero emissions electricity system.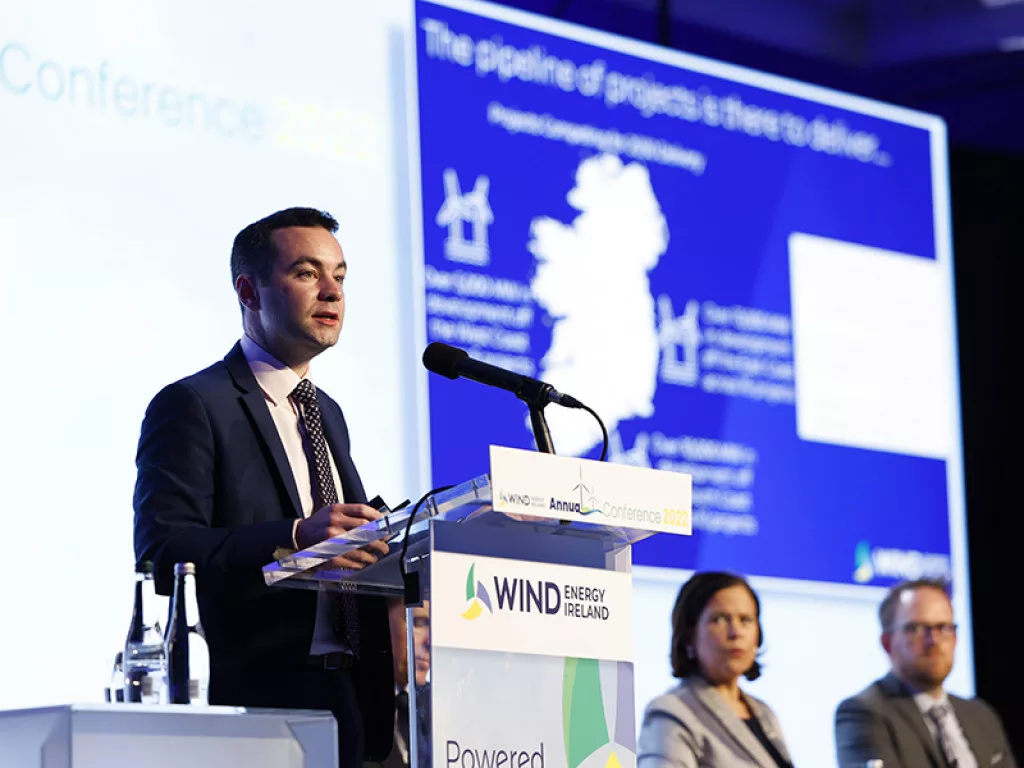 QANDA WITH WIND ENERGY IRELAND (WEI)
WEI is Ireland's industry body advancing the national wind energy agenda. We speak with CEO Noel Cunniffe ahead of a seminal decade in building a zero-carbon Ireland
Firstly, could you briefly introduce us to WEI; when were you founded, and why?
Noel Cunniffe, CEO (NC): WEI is the largest renewable representative body on the island of Ireland, with more than 180 members. Our members are very focused on delivering onshore and offshore wind energy at the best possible value to the consumer. The organisation has been around in some shape or form for a very long time, but it's about 30 years since the very first wind turbine was developed in Ireland, and we've been trying to support the industry and its developments ever since.
How has the association developed and progressed since its inception?
NC: It's grown and changed hugely over time. Right now, our members represent all aspects of the entire supply chain of the wind sector, so it's not just the companies that are developing wind farms or own wind farm assets. We have members right throughout the value chain from planners, to haulage companies, to people working in the banks that provide investment, to engineers and designers, so we really are a broad church. We're growing more and more as the industry itself evolves and develops, particularly in offshore wind energy.
Offshore wind energy is something that's going to play a big role in Ireland, particularly towards the latter half of the decade. We're seeing a lot more companies getting involved in that part of the sector. Areas such as ports, shipping companies and training facilities for people interested in working in wind are becoming a core part of our membership.
What is your current take on Ireland's wind energy industry? Do you find it a particularly exciting, or challenging environment to work in?
NC: It's hugely exciting. Ireland is a world leader when it comes to the amount of onshore wind energy that we use to meet our electricity demand. It's typically in the region of 40 percent and that was our renewable target that we needed to hit in Ireland in 2020, and we exceeded it by reaching 43 percent. For me, that was powerful because everyone will remember 2020 as the year of COVID-19 and working from home, when we were all so reliant on Teams meetings, Zoom calls and Netflix binges. To think that four times out of 10, that was powered by wind energy in Ireland is a really positive story for the sector, and it's only the beginning. We're going to try and get more and more of our electricity from wind energy over the next 10 years and beyond.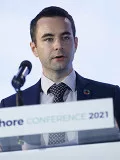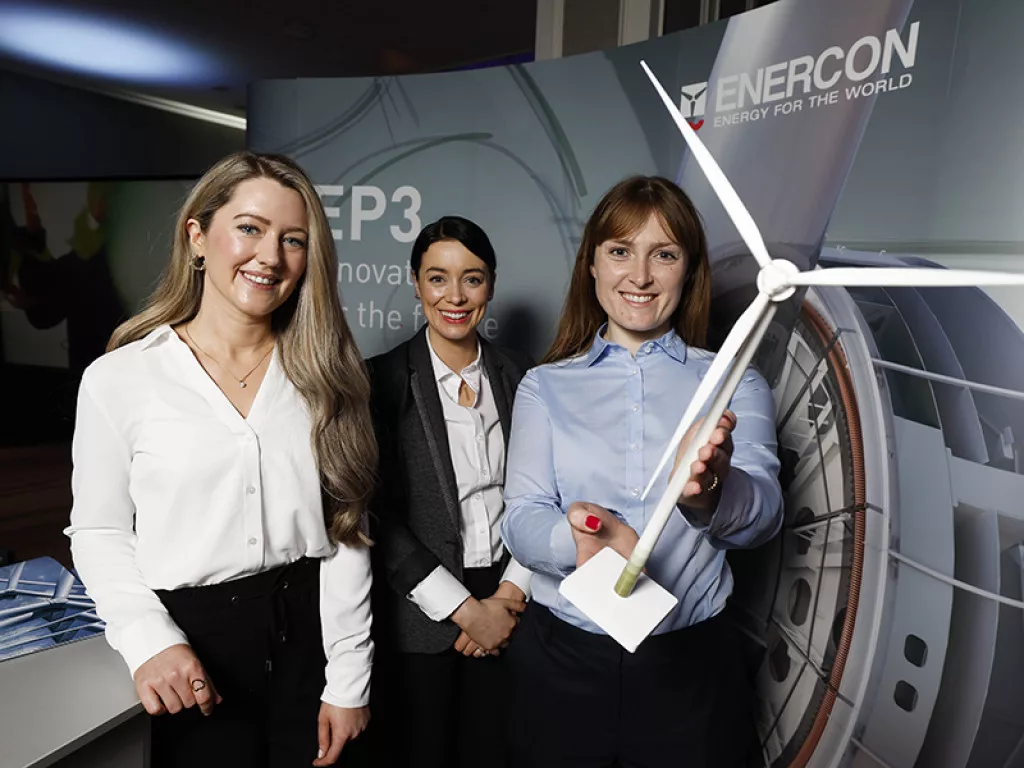 What role does wind play in delivering a low-carbon energy future to Ireland, compared to other renewable sources?
NC: The objective that Ireland has for 2030 is to grow the amount of renewable energy we have from 40 to up to 80 percent of our supply, and wind is going to play a huge role in that. Between onshore and offshore wind, you're probably looking at 70 percent, if not more, coming from wind energy. By 2030 there will be significantly more energy coming from onshore wind, but we're also going to have kickstarted a brand-new sector for Ireland in offshore wind energy. We only have one relatively small offshore wind farm in place at the moment, and over the next 10 years we're looking to grow that to between seven to 10 large modern offshore wind farms. There's definitely a role for all renewable sources, since the wind doesn't blow all of the time. That's why we need technologies like solar, battery energy storage and other types of smart technologies, but wind is going to be at the core of Ireland's electricity supply over the next 10 years.
Are there any major developments, either ongoing or in the pipeline, across the country's wind energy industry?
NC: We carry out a survey of our members every year looking at the pipeline and developments in both on and offshore wind. It's great to say that there are many more projects in development than our targets set for 2030. That's important because there will be attrition throughout – some projects might not make it through the planning system. There are going to be auctions to enable the most competitive projects that can deliver for 2030 and we are seeing a lot of progress from Government right now.
Just this year, we're starting to see the delivery of the first onshore wind projects from a new round of auctions that started in Ireland in 2020. I can remember the day the auction results were announced in August 2020 and being excited for what that might mean.
Just a few weeks ago, I got to go to the opening of the first wind farm that came through that auction, so it was fantastic to see some of those projects actually materialise and begin contributing towards decarbonising Ireland.
On the offshore side, there's a big milestone coming up next year when the first offshore auction will be taking place. Six different projects are going to be entering that and it will give us a good idea as to which of those projects are going to be the very first offshore wind farms developed in Ireland, hopefully in around 2028, so that they can begin providing electricity too.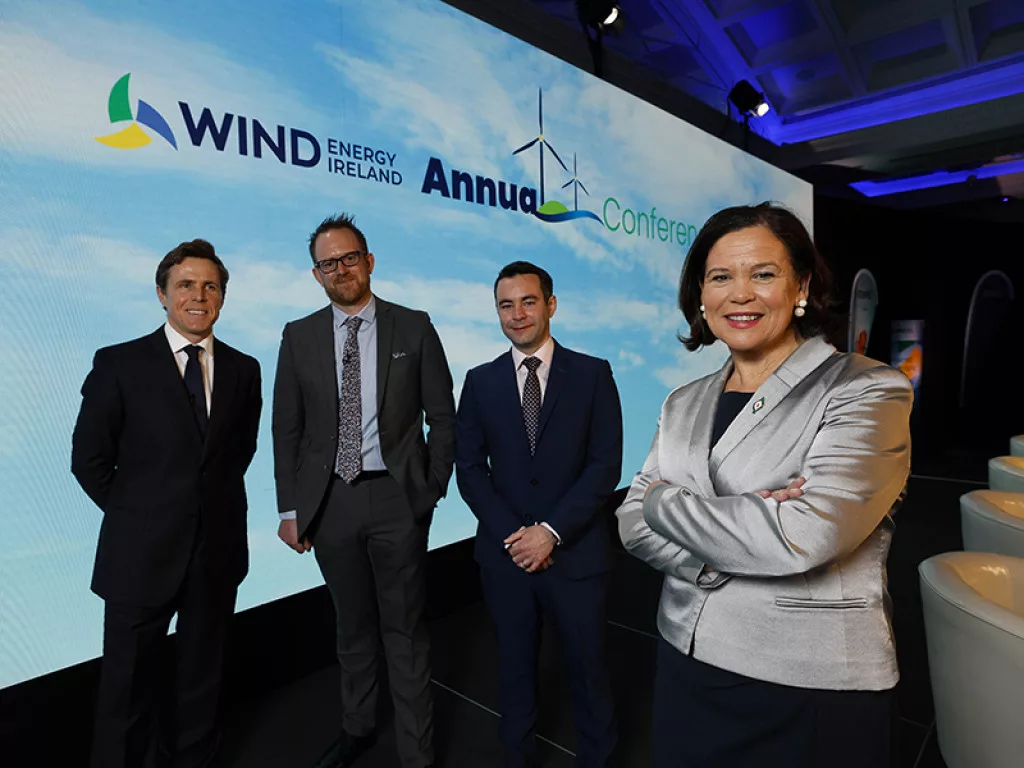 Could you expand on WEI's efforts in training individuals to work in the renewable energy sector and why this is so important? For instance, your partnership with Green Tech Skillnet?
NC: Green Tech Skillnet is a really important partner for us. It upskills and reskills workers that want to get into the renewable energy sector to progress and advance their career.
Every year, more than 1,000 people go on all different types of training courses ranging from how to connect a renewable project to the electricity grid, to carrying out a building energy rating in someone's home, so it's not just focused on wind energy.
We do training for solar, battery energy storage, hydrogen, and in the heat sector as well, so it's a really exciting programme that's growing year on year.
It's so important because one of the biggest risks that we have in delivering our targets for 2030 is a lack of trained and skilled people in the sector. It's top of a lot of companies' risk registers at the moment that there just isn't enough people in the sector, so it's crucial that we are able to bring people in through reskilling programmes.
We run a particular programme called Work in Wind that takes place twice a year where we offer an opportunity for anyone who is unemployed or wanting to get into the renewable sector to go through a series of training sessions with us. We've had some fantastic examples where musicians, artists or teachers that have gone through that programme and now work for Ireland's renewable sector, so it's really a great time to enter the industry.
Are there any upcoming events that WEI will be participating in?
NC: We run some of Ireland's largest renewable conferences every single year. Early next year, we'll also be running our annual conference which is our largest event of the year, where we bring people together that work on all aspects of on or offshore wind and different parts of the supply chain to share knowledge and try to progress policy in the industry as well.
We're also very excited about our first international trade show for wind energy in Ireland which will take place in Dublin in October 2023.
Finally, how do you see the future of wind energy developing across Ireland over the next few years?
NC: It's going to be a really interesting time. Our Government has set very ambitious targets to try and hit 80 percent renewable electricity. We're going to try and transition from 4 GW of onshore wind to up to 8 GW by 2030. At the same time, we're trying to kickstart the offshore wind sector and get up to 7 GW by 2030 from basically a standing start. There's a lot to be worked through, particularly with areas that are going to need progression related to our planning system and our grid system. However, in eight years' time we should see the vast majority of our power coming from wind energy and that's exciting for Ireland because that will mean we have lower carbon emissions, we'll be using much more renewable energy, we'll be seeing lower electricity bills, and we'll have the benefit of kickstarting a brand new economic sector in Ireland in offshore wind energy and all of the jobs that will be created around that, particularly in coastal communities.