Hollis has grown impressively into a multi-faceted real estate consultancy firm with business spanning all of Europe. Managing Director, Alex Brown, breaks down the company's proven recipe for success.
CONSULTANTS IN EXCELLENCE
"One of the aspects that makes working across a range of European countries so exciting and interesting is that every market has its own character, drivers, trends and nuances."
Alex Brown, Managing Director of Hollis, believes that the real estate market is one of the most exciting areas to be involved in, because it is constantly evolving and has so many facets to it. These range from environmental targets that have to be met, to corporate social responsibility (CSR) commitments and the need to understand the relationship that the built environment and public spaces can have on social issues such as mental health, as well as simply maximising the lifespan of portfolios and keeping the transactional market moving.
"A number of the real estate sectors in the European market have definitely picked up in recent months, most notably the industrial, logistics and office markets in key cities. We are finding that clients are increasingly working with us to look at a cross-European portfolio of environmental, social, and governance (ESG) strategies, which is something that is very new, but of growing importance," continues Brown.
"The market is currently very attractive to aggressive, opportunistic investors with liquidity; they are looking to capitalise on assets that are being dropped as institutional funds look to rebalance their portfolios," he explains.
Recently celebrating its 30th anniversary, what started out as a few specialist dilapidations surveyors working out of a small office in Battersea, London, has grown impressively into a multi-faceted real estate consultancy firm with roughly 500 employees, and over 20 offices in eight countries across the UK and Europe.
As Hollis has evolved over the years, so has its service offering, alongside the broad range of clients the company works with. Hollis' portfolio of services typically covers traditional building surveying, project management and engineering. However, the company has also always looked to build market leading specialist service teams, most notably in dilapidations, dispute resolution, development monitoring and technical due diligence.
"In recent years we have also looked at how we can be market leaders in evolving service lines and have built one of the largest ESG consultancy teams in Europe, as well as building the tools needed to deliver virtual technical due diligence. We have added our own asset and development management division and provide some of our largest clients with a management consultancy service that involves them taking some of our experts on secondment," adds Brown.
As wholly independent advisors, Hollis works with owners and occupiers and is fortunate to collaborate with almost all the major institutional funds, with many of them instructing across their European-wide portfolios. The Hollis roster of investor clients also includes private investors, family offices and sovereign wealth funds, whilst the company works with several public sector and local authority landowners. On the occupier side, Hollis typically works predominantly with businesses that occupy multiple locations or large floor plates.
"In 2022, part of our strategy was to move away from structuring our business and teams by service lines, and instead shift the focus to being sector-led. The COVID-19 pandemic has heightened our awareness that every sector in real estate has different operational needs," explains Brown.
Even though Hollis is still dealing with the same bricks and mortar, the company recognises that each sector's needs are driven by differing occupier trends and demands. These each have different commercial measurements for investors, and each requires different asset life-cycle plans.
Becoming sector-led has meant bringing in sector-specific specialists who really understand the needs and nuances associated with each sector, and who can bring together teams of service specialists for each job as they are required.
"This sector-led approach has also enabled us to diversify the markets we work in with our clients. Industrial, logistics, office and retail have always been sectors that we have worked heavily in, but we have also been growing the amount of work we do with clients on their life sciences, healthcare, leisure and built to rent portfolios."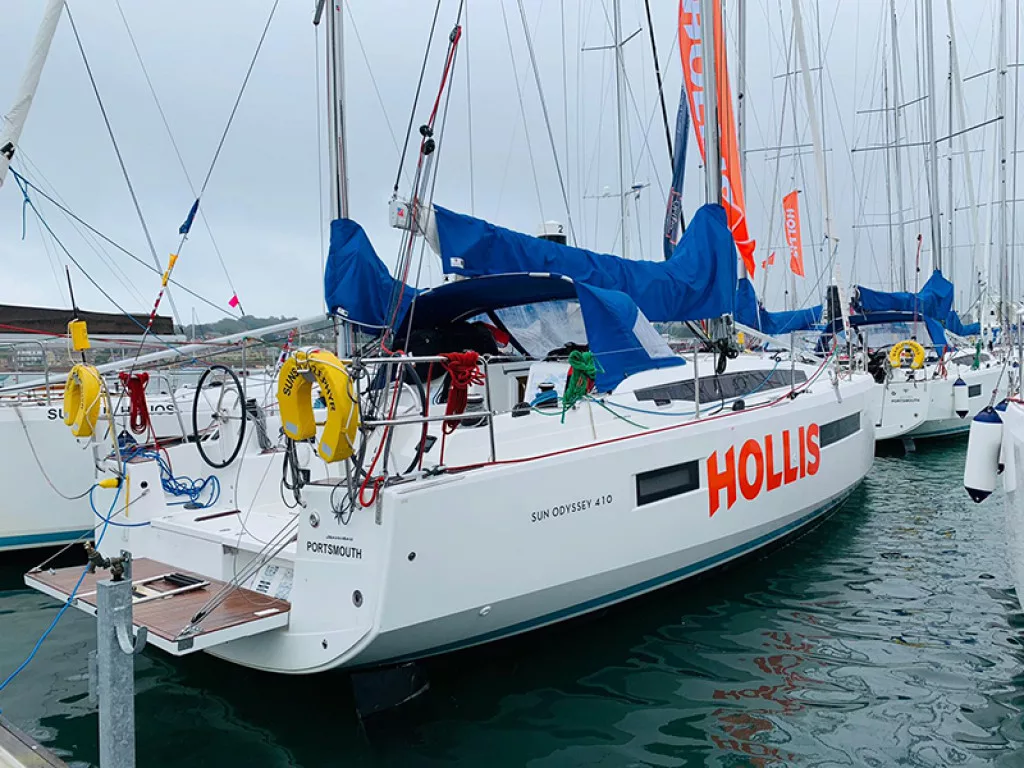 CHANGING THE GAME
"As a business we have always prided ourselves on doing things a little differently and remaining entirely independent. Whilst there are plenty of small and mid-sized specialist independent surveying firms, it has become harder and harder to find larger consultancies that are not part of a wider group that have other commercial interests in how an asset performs or is valued," Brown tells us.
Hollis envisions relationships where clients enjoy working with the company collaboratively, as well as knowing that they can rely on the quality of service. Real estate is a people industry and people, be that clients or staff, are very much at the heart of Hollis' business and strategy.
"One of the things that really makes us different to others is our one team approach. This has always been our process and even with 500 people, we still maintain the same ethos. For clients it means that we can pull together the best people for each job, irrespective of where they work," he says.
The Hollis Amsterdam office feeds into the same profit and loss account as the Manchester office, so nobody gets precious over where instructions come from. It is simply about delivering the best service and outcome. To help with this, Hollis has invested heavily in innovation and recently launched its own H360 virtual surveying platform. Using scanning technologies and drones, Hollis is able to capture high-resolution imagery which can be looked at in the minutest of details by any of the team, anywhere in the world.
INNOVATION AND TRANSFORMATION
Five years ago, Hollis took the decision to actively invest in innovation and digital transformation. This proved to be essential during the pandemic, but Hollis sees it as something that eventually had to happen regardless. The company opened an office specifically for a new digital transformation team and recruited a vastly experienced engineer to lead in building its own bespoke innovative technology solutions.
"These teams work closely with our other service leads, tasked with finding creative solutions that meet genuine needs highlighted by those delivering our services to clients. We have some incredibly exciting projects that are close to being launched that will revolutionise the way buildings are inspected and operated," says Brown enthusiastically.
In the 2021-22 financial year, the company saw a 51 percent uplift in virtual due diligence instructions, and this was only made possible thanks to the investment Hollis had already made in developing the technology.
"This year we also launched our own asset and development management division, HollisExos, to work with funds and private investors to buy and manage assets," adds Brown.
This is a first for a business such as Hollis, but it is designed to add extra benefit to many fund management clients and support their own asset management teams. This completely new business line aims to disrupt the asset management market. The team's first appointment was to undertake the development management of a new logistics warehouse building on a former RAF and USAAF Airfield.
The other major investment that Hollis has made recently is in ESG, establishing a specialist ESG consultancy service. Setting the service line up in early 2021, the team has already grown from two to 20 people with representatives in all the countries that Hollis conducts business in. The team has secured contracts with some of the largest industrial investors to develop cross portfolio ESG strategies for them. They include Legal & General, Tritax and SEGRO, among others, to put together strategies that will help them achieve net zero carbon results across their European portfolios.
"The COVID-19 pandemic has heightened our awareness that every sector in real estate has different operational needs"

Alex Brown, Managing Director, Hollis
GROWTH AND SOCIAL DIVERSITY
"This year we are going to be focused on growth and continuing to develop the work we have been doing on innovation and ESG, so that we are seen as market leaders in both and setting the pace for others to keep up with," illustrates Brown.
Moving forward, there will also be more of a focus on Hollis' own ESG strategy. On the environmental front this has meant committing to become a net zero-carbon business by 2030 and introducing a salary sacrifice EV leasing scheme.
Socially, Hollis is pushing to increase diversity in the industry by launching a work placement programme and university mentoring scheme to reach out to more young people. The company has also signed up to the 10,000 Black Interns programme and has already reached 500 students via the social mobility scheme.
"Hollis has recently celebrated its 30th anniversary, and I am proud to have been here for all but two of those years," concludes Brown proudly.
As part of the 30th anniversary activity, the Chairman of Hollis announced plans to double the size of the business to 1,000 people in the next four years. This will mean expanding in the countries Hollis already works in, but also looking at new markets in mainland Europe where the company can open new offices.