Joshua Gould, CEO at thebigword, discusses the evolution of the language technology industry and his company's goal of making the world smaller by giving everyone the power to communicate without the language barrier.
THE POWER OF LANGUAGE
Dreaming of working at the top of the concrete jungle that is Wall Street isn't uncommon.
However, very few UK-based young adults that harbour such a dream make that a reality. Joshua Gould was different.
Having been born in Leeds, England, Gould had always dreamed of working in the heart of New York City and at the age of 22, did just that. He stepped foot on US soil in 2006, just in time for a global recession to hit a year later. "I won't forget what it was like during the 2007 financial crisis and housing collapse. You could actually get a taxi and if you went to an after-work bar, you could even get a seat."
For many, it was a difficult time. However, Gould was adamant that he wouldn't let an uncontrollable event stop him, and he understood the importance of adapting and pivoting quickly. "We focused on manufacturers who would trade with developing nations and the plan came off," he recounts. "We also went after Government contracts as we didn't believe the US Government was about to slow spending, at least not with George Bush's plan to inject money into infrastructure, businesses and the military."
And today, he serves as CEO of thebigword Group.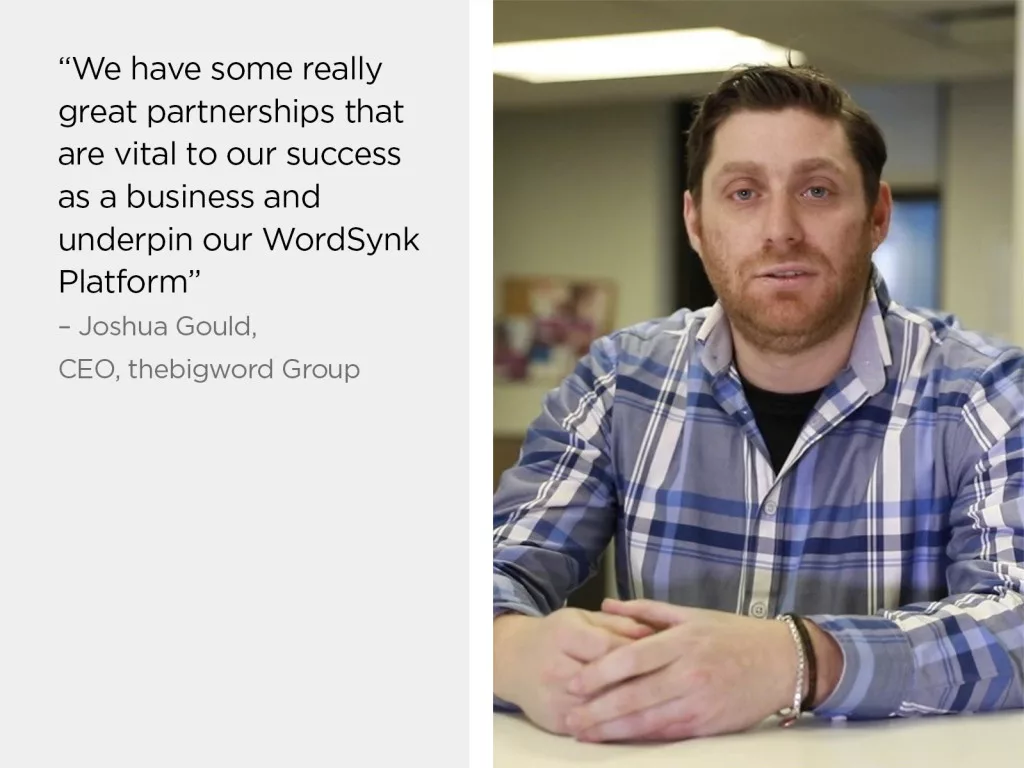 thebigword helps make the world a smaller place by breaking down language barriers, supporting global trade and empowering people to access goods, commerce and services in their own languages. The company provides the best translation, interpretation, localisation and language technology solutions for businesses, the Public Sector and individuals while handling around 50,000 worldwide assignments every day.
Previously known as the Link Up Group, thebigword was originally founded in 1980 by Chairman, Larry Gould, and established itself as a leading recruitment and Language Service Provider. Upon the sale of its recruitment division in 1996, the company were solely focused on becoming a world-class LSP. Since then, the organisation has evolved into a truly global name and operates with 12 offices globally and has over 600 staff.
Having worked in the industry for over two decades, Gould has witnessed first-hand how the industry has changed throughout the years. "The language technology industry is growing in spite of global challenges and for those companies that invested in workflow automation and artificial intelligence as well as machine learning, the language technology industry is phenomenally exciting," says Gould. "As a result, our industry attracts billions of dollars' worth of investment each year. thebigword through our WordSynk platform utilises the latest advancements in machine learning and AI making us a significant force to be reckoned with in an already exciting industry."
Gould is well aware of his organisation's competitive advantage. thebigword's WordSynk platform bridges the spoken and written world through an all-in-one language platform that makes professional language services easy. The platform combines all services, from translation through to transcription and interpreting within one language technology platform.
"We've invested tens of millions of pounds in our WordSynk Platform and have adopted the latest in AI based technologies," explains Gould. "WordSynk is an industry first all-in-one platform that combines all services into one platform to provide instant access to both translators and interpreters 24 hours a day and in over 250 language combinations.
"Through the WordSynk platform our clients have access to over 1.4 billion machine translation combinations and through deployed AI our system will select the best combination of these machine translation engines to provide our customers with superior machine translation when compared with available free machine translation."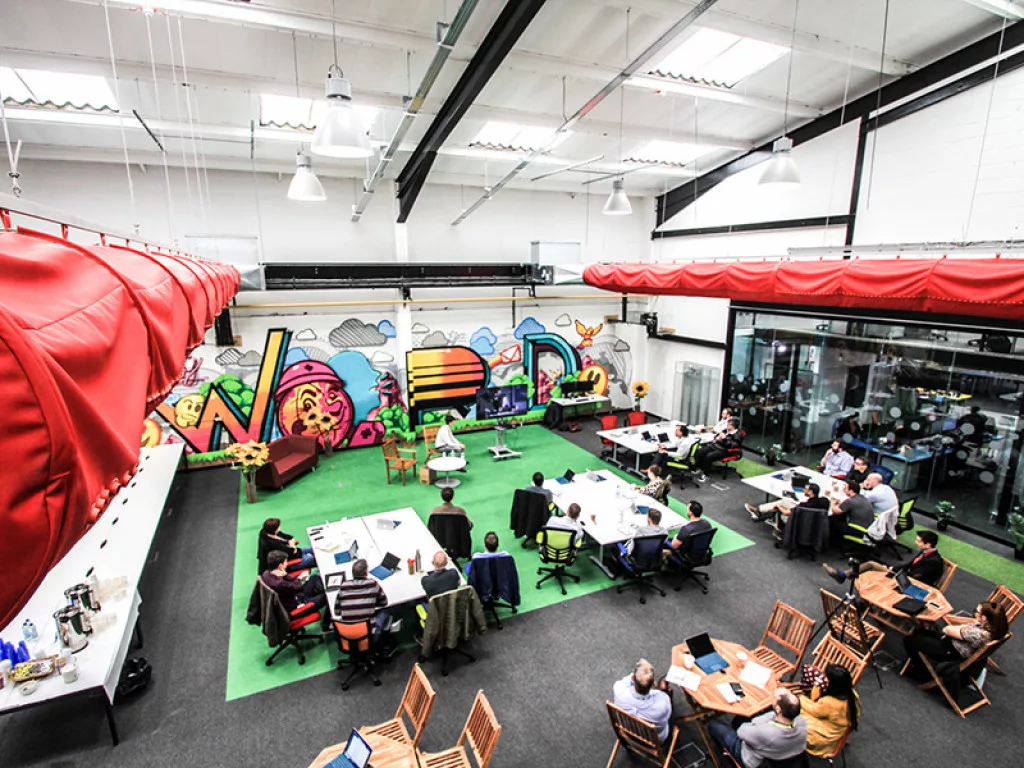 thebigword Group believes that language is the 'last barrier to peace and prosperity' and the firm makes it their mission to break down the communication barriers wherever they are. Gould points to the company's work in providing language services that supported the COVID-19 Testing Programme in the UK as a particularly important project. "It is essential for public health that important information about coronavirus testing is available to everyone no matter what language they speak," affirms Gould.
"Another example is where we recently worked with a law enforcement agency to assist them with a modern-day slavery case," he adds. "They required over three million rows of chat data recovered from twenty digital devices seized from suspects translating from Mandarin and Italian to English across a variety of language settings."
The expediency of the process was key in order to manage risk, identify potential victims of trafficking and highlight vital strands of evidence. thebigword deployed WordSynk's machine translation and were able to deliver this extremely quickly, enabling the law enforcement agency to safeguard vulnerable victims of modern slavery.
"I am especially proud of the work we have done to support the US, and UK Army in the Middle East in their nation rebuilding missions," explains Gould. "We have played a small part in enhancing human rights and fostering good relations across Afghani and Iraqi communities. I am extremely proud of our team."
With partnerships an essential component to all companies globally, Gould stresses the importance of key, strategic partnerships to thebigword.
"We have some really great partnerships that are vital to our success as a business and underpin our WordSynk Platform," he says. "Microsoft is a phenomenal partner who provide us with the means to bring some of the greatest technology and apply it to our services. Without technology we can't exist, which makes Microsoft a critical partner of thebigword Group.
"We have also partnered with Vodafone to transform our global connectivity and communications to be faster, and more intelligent to the benefit of our clients globally."
To Gould, employees remain central to the company's strategy. "Our employees have a voice in the workplace. We make it our business to listen to the strategies of the people who are doing the work and have the relationships with our clients.
"We develop our management and leaders to be top notch communicators and we appreciate that their success is our success."
With the next few years in mind, Gould affirms that his focus remains on expanding the company's primary platform. "We're rapidly growing, and we will continue to support the ongoing growth of the WordSynk Platform."