Supplying theme parks around the globe for decades, Zamperla S.p.A stands as a manufacturing company blessed with the task of manufacturing happiness. We speak with Antonio Zamperla, CEO of the company, to learn more.
AMUSEMENT BUILT TO LAST
Antonio Zamperla S.p.A (Zamperla) has always been the home of amusement.
Since its establishment in 1966 to the present day, Zamperla prides itself on manufacturing, producing, installing and maintaining its various amusement park rides in venues across the globe, and exists as a company synonymous with creative design as well as cutting edge technology.
With a focus on fun and thrills, Zamperla's ability to innovate and entertain lies within its unique ability to bring an amusement venue to life – from early design concepts to finished products.
"The company is turning 55 years old this year," Antonio Zamperla, CEO of the company, says proudly. "My grandfather Antonio founded Zamperla under his name – one that I share – and the position of leadership was passed to my father and then onto me.
"We are in the business of amusement; we manufacture and produce rides for clients and venues. But at the same time, we also manage amusement parks. In this way we are involved throughout the entire process, from manufacture to the installation, maintenance and decommissioning of rides. In this way we are a full-service company."
On top of being business to business (B2B) based on its manufacturing side, Zamperla also works from business to customer (B2C) side to answer the demand of the market.
"I like to say that our company is 'B2B2C'," Antonio muses. "Working closely with and focusing on our customers we are able to receive feedback on our business and offerings, and because of this are able to push the boundaries and are driven to produce at least two new rides every single year. This collaboration with our customers provides us with insights into future demands and allow us to plan and market new ideas and new novelties.
"Zamperla has come a long way since my grandfather. We have envisioned new ideas, expanded around the globe and have offices across the continents – we have grown from local to international, and yet we operate with the values of a local company because we think, act and breathe the same as our customers."
This familiar and enduring relationship that Zamperla has with its customers makes up part of the company's charm for the many global customers that work alongside them, and coupled with its expert Italian craftsmanship, top notch engineering and innovative creativity, it is no wonder why Zamperla holds an international reputation amusement ride manufacturer and supplier of choice.
CONEY ISLAND
A famous area of Brooklyn that draws thousands of visitors each year, Coney Island is renowned for being a relaxation and entertainment resort during the summer including its beach, street performers, circus, parades and even a well-known hot dog eating contest. But one of its greatest attractions without question is its amusement park; one which Zamperla has a great involvement.
"We won the bid to build up and manage an amusement park for Coney Island back in 2010," Antonio tells us proudly. "We had just 100 days to get this complete and fully operational, this includes shipping the rides, installing them and building up the entire infrastructure of the company and the park itself.
"It was a complex operation involving the hiring and management of many people, multiple different teams that worked across various fields, as well as the obvious logistical requirements that followed a task of that scale. It was a challenge, but thanks to the bid we were able to show New York City what we were capable of, and the opportunity opened the doors to even further expansion thereafter."
Coney Island remains to this day a source of work, pride and joy to Zamperla. In 2022, the company will be installing a flume ride – a project having been postponed from 2020 due to COVID-19 – and so next year will see Zamperla adding a new lens to the amusement district of the area.
"We operate with the values of a local company because we think, act and breathe the same as our customers"

Antonio Zamperla, CEO, Zamperla S.p.A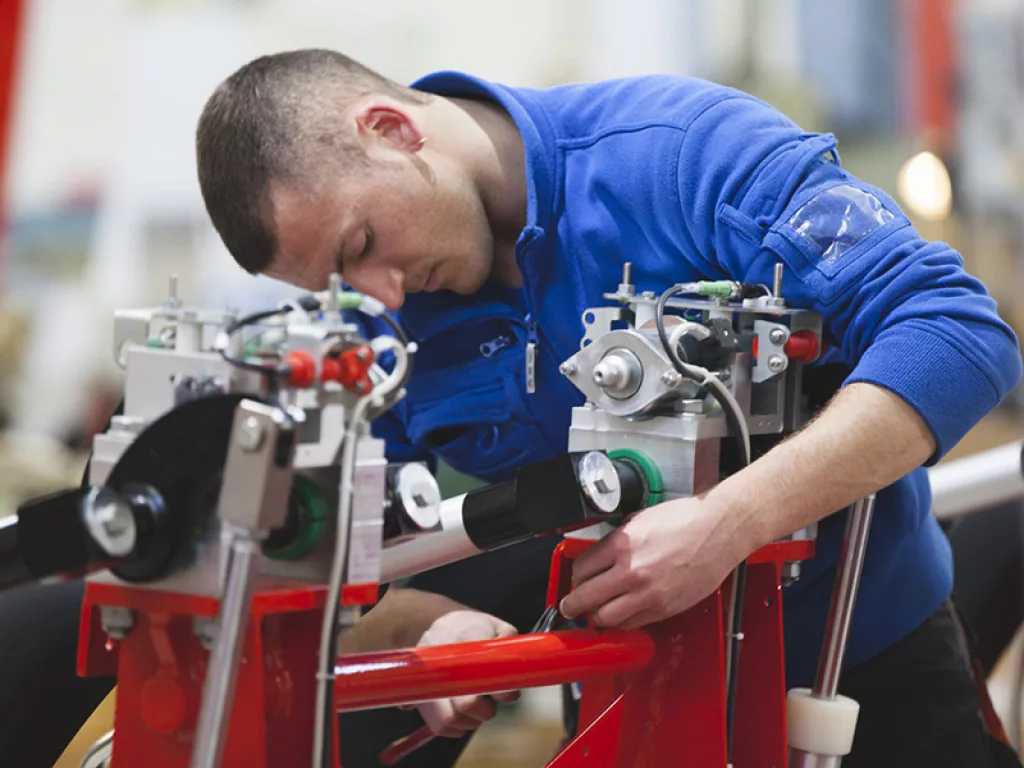 WORKING WITH GIANTS
Zamperla works with some of the largest and most well-known amusement parks and companies across the globe. And with the promising notion of expansion before it, the company is heavily investing in one of the staple attractions at amusement parks – roller coasters.
"We believe that roller coasters are an aspect of business where we still have a lot of growth room, whether they are themed rides or simply high-octane entertainment," Antonio elaborates. "They are one of the most popular attractions at any park and are definitely worth investing in moving forward. At Zamperla we pride ourselves on providing our customers top notch manufacturing, installation and maintenance, and we are one of the only companies able to cover the entire market, from children's rides to special projects.
"We are one of the biggest suppliers of amusement rides for Disney Parks and Universal Parks & Resorts in their locations all over the world. Over the course of the last 25 years, we have delivered more than 30 rides to Disney locations, and this is impressive considering that a Disney amusement ride usually lasts for over 40 years."
Zamperla was involved with the first European-based Disney Park that was established in 1988, having provided eight out of the 12 rides available on the opening day.
"Those rides that were installed back in 1988 are still operating today," Antonio tells us. "So, you can see that providing 30 rides to the parks over the past 25 years has been a large success as well as last for decades for the enjoyment of many end users to come.
"And that is our mission – amusement built to last."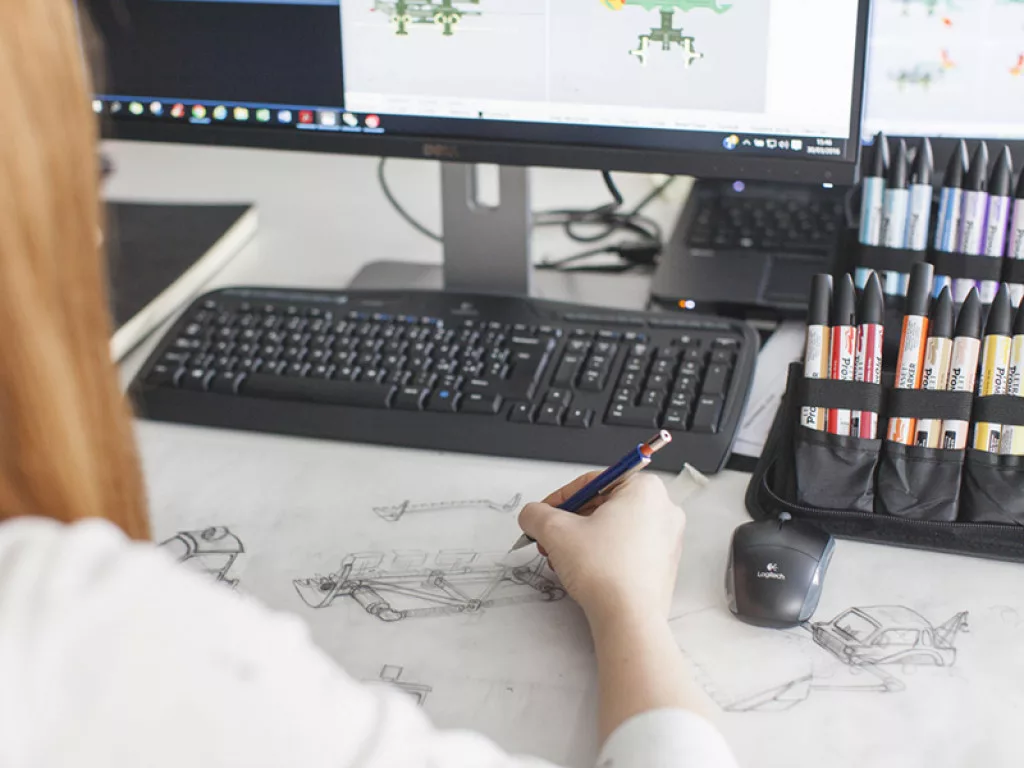 EXTERNAL COLLABORATION
Of course, Zamperla's positive relationship with its customers, creatively innovative engineering and its overall operational efficiency is due to a mixture of elements, and a great part of this is the company's partners — businesses that have helped shape Zamperla to this day.
One such partner is AIRON s.r.l., an Italian-based firm that specialises in high quality pneumatic machinery components for industrial automation. AIRON has produced a range of products across the manufacturing market and supplies Zamperla with important components for multiple products.
"These external businesses are the key to Zamperla's past, present and future success," Antonio explains. "Partners are the backbone of the company – we cannot make it work without them. In this industry there are many technical issues that need to be solved which differ to other areas of manufacturing, for example car manufacturing which, although still complex, is more repeatable and part of a large industry where a larger pool of experts makes issues easily solvable.
"Because we are in a niche market, we need to work with reliable partners who can take these issues from start to finish while retaining the end product's purpose; enduring machinery that will make people smile, because an amusement park needs to produce a number of smiles per hour."