CEO of the Al-Rashed International Shipping Company, Ravi Varrier, discusses the projects behind Kuwait's leading maritime logistics provider and the challenge of navigating the COVID-19 pandemic.
SETTING COURSE FOR KUWAIT
Located on the fringes of the vast Arabian Gulf, Kuwait is a hub of trade, with a vast amount of the country's exports comprised of petroleum and petroleum-derived products. The country's ports, particularly Shuwaikh Port in Kuwait City, have long been a strategic centre situated between ancient Mesopotamia and India. Today, Kuwait's port facilities have expanded in line with an ever-increasing fleet of oil tankers and general cargo ships.
Modern day Kuwait is served by three seaports, Shuwaikh, Shuaiba, and Doha Port. As the lifeblood of economic development, maritime trade plays a key role within the country's 'New Kuwait 2035' vision – a significant investment initiative designed to transform Kuwait's transport infrastructure to capitalise on its strategic location, with the newest addition to Kuwait's shipping landscape – the Mubarak Al Kabeer Port on Boubiyan Island – set to become a major new regional hub.
At the forefront of this dynamic space, are Al-Rashed International Shipping Company, offering a complete range of freight services from ship-to-store transportation, customs clearance, forwarding, warehousing and project logistics.
"One of the leaders of the Kuwaiti marine industry is Al-Rashed International Shipping Co., a division of The Al-Rashed Group—a long established trading company founded in 1911 by the late Mr. Abdul Aziz Abdul Mohsin Al-Rashed, from the highly respected Al-Rashed family," explains CEO Ravi Varrier, who has been with the company for over 40 years.
"As shipping agents, charterer's, project logistic contractors, and freight forwarders, we take on all types of shipping requirements, from specialised vessels to passenger ferries, freighters, container ships, bulk carriers, RORO (roll-on/roll-off) vessels, naval vessels, cattle carriers, offshore equipment, tugs/barges, oil tankers, land services and air freight," Varrier adds.
Al-Rashed International Shipping Co. represents over 200 principals who perform shipping and airfreight related activities across the globe in all segments. A company of reliable quality, Al-Rashed has been awarded the quality management system certification with UKAS accreditation as per the ISO 9001, 18001 and 14001. This certification acknowledges the quality system maintenance within the company's activities of shipping, vessel handling, air and ocean freight, inland transportation, project logistics, warehousing, and integrated supply chain solutions.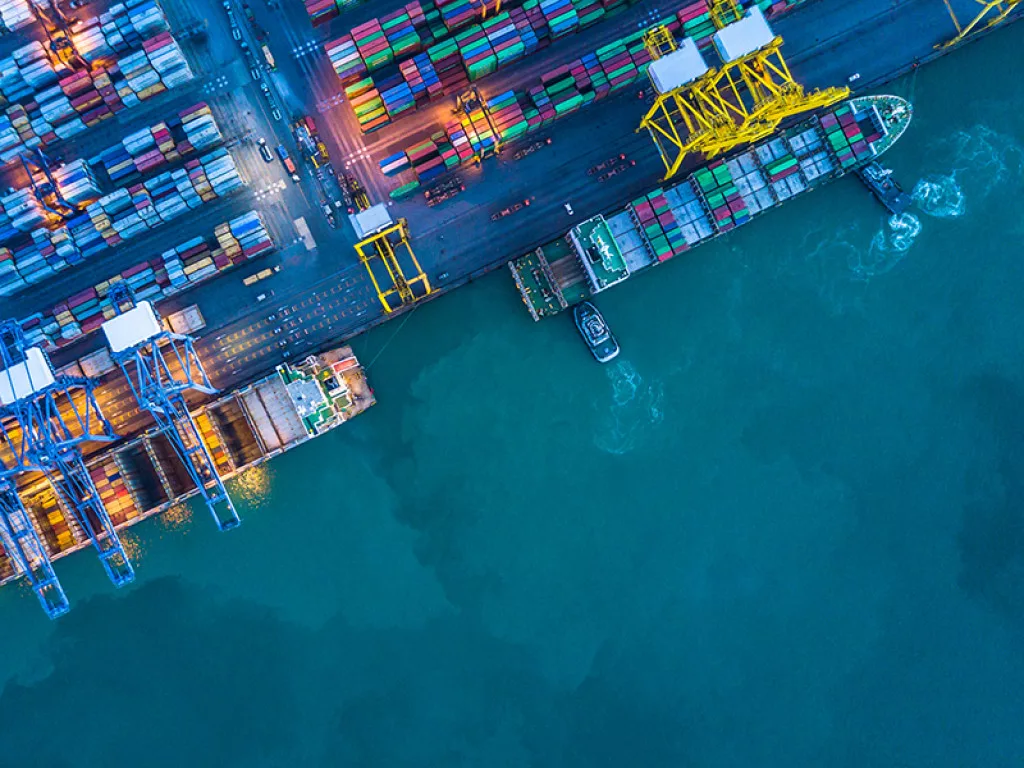 PRIDE IN PROJECTS
As an international trading company, the roots of the Al-Rashed Group date back to the discovery of oil in the country, led by the vision to further the industrial development of Kuwait from a small fishing village to a major oil-producing metropolitan state. §Subsequently, Al-Rashed International Shipping Company has participated in major infrastructure and industrial government projects which continues to this day, as Varrier affirms.
"In recent years, Al-Rashed International Shipping Co. has participated in many prestigious key projects involving marine agency and project logistics, including customs clearance."
Some prominent examples to highlight include Al-Rashed's involvement in Kuwait's New Refinery Project (later called Al Zour Refinery Project), Clean Fuels Project between 2006 to 2010, after the company's principal Jumbo Shipping was awarded a contract with the Kuwait National Petroleum Company (KNPC), to act as a handling agent for the discharge and storage of reactors and separators through the aforementioned Shuaiba Port.
Several years later in 2015, Al-Rashed International Shipping Co. continued to provide heavy lift services for the Al Zour Refinery, previously known as the New Refinery Project. This concerns the construction of what is set to be one of the largest refineries in the world, processing mostly heavy crudes with Al Zour set to produce 615,000 barrels a day. The Al Zour refinery is still yet to officially commence operations, as a result of complications from the pandemic. When the refinery officially comes on stream, Al Zour will lift Kuwait's total refining capacity to 1.4 million barrels a day, in comparison to approximately 800,000 barrels a day as per the country's current potential.
Turning to talk of future projects, Varrier hints at potential for various initiatives that will resume once the disruption of the pandemic has run its course.
"We do have some significant, interesting and challenging projects in the pipeline and myself and my teams are all geared up to commence this journey. Unfortunately, we will have to wait until our borders are opened again, and the government relaxes the restrictions that have been imposed in various transportation channels," he explains.
One such project involves the Al-Rashed International Shipping Co.'s participation in the Jurassic Early production facility, which is expected to mobilise during 2022. Located in the north of Kuwait, the Kuwait Oil Company (KOC) Jurassic Production Facilities (JPF) will handle the testing, processing and handling of wet and sour hydrocarbon wells fluids from Jurassic Fields. A significant undertaking, the development of northern Kuwait's Jurassic sour gas fields are key to attaining the country's gas production target for 2030.
"We are also already involved in the Integrated Offshore Drilling Project with Halliburton Worldwide and COSL ME, to perform shipping agency and logistics services for offshore drilling in Kuwait," Varrier informs us. In the meantime, the company will continue to handle rig shipments for various clients.
Turning to talk of recent investments, Varrier highlights warehousing as a key new development for the Al-Rashed International Shipping Co, which will also be instrumental in expanding the company's customer base.
"We are already partnered with key companies who are utilising our services," Varrier comments. "At the same time, our intention is also to support these services with transport and our own equipment, which remains vital."
At the foundation of Al-Rashed International Shipping Co.'s heritage are the core values of quality, reputation, customer service and performance. This still rings true today, as the Al-Rashed Group continues to pride itself on being a client focused and service-oriented company.
With a workforce composed of approximately 300 members of staff, Varrier acknowledges the importance of empowering employees, and recognises their individual successes as a reflection of the company as a whole.
"Recognition and appreciation are the keys for quality performance, and also revenue generation which will eventually uplift the national economy. This may be in either monetary or non-monetary terms – it is something that myself and management personally look in to.
"For instance, a small achievement of a budding employee complimented with appreciation can take that person a long way and contribute to the overall growth of the company," Varrier explains.
"Our vision is to be an undisputed regional leader, providing uncompromising total logistic solutions through commitment to customer service, excellence in financial performance, and fostering the spirit of teamwork and mutual growth among our people with a desire to excel"

Al-Rashed International Shipping Co.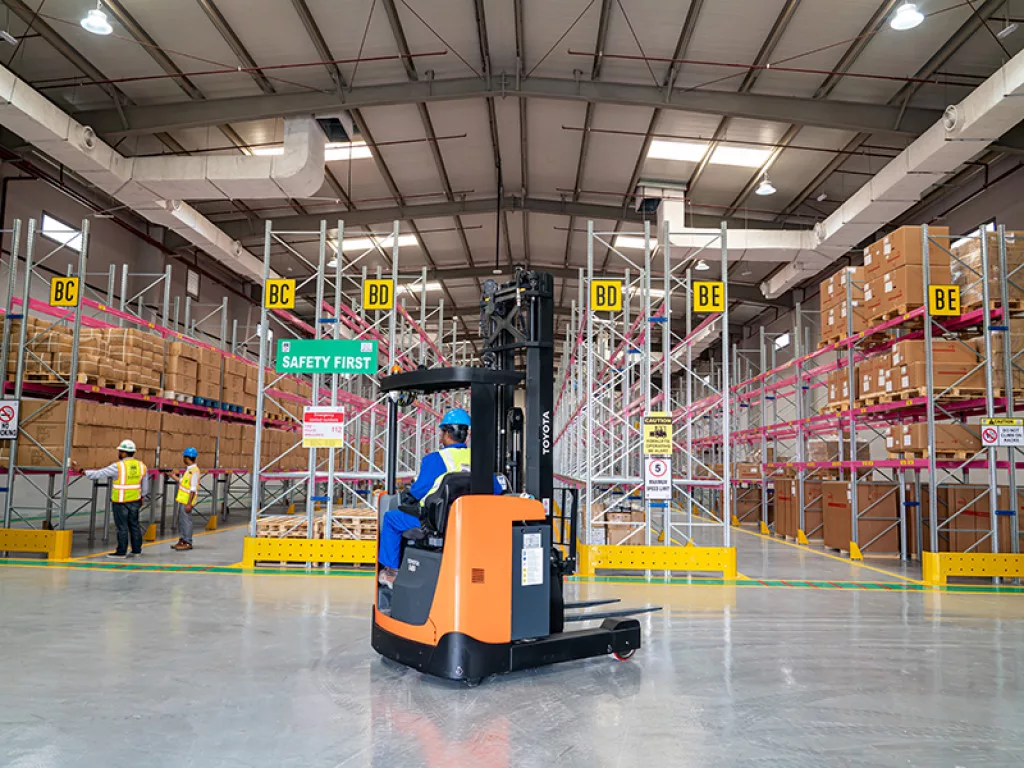 NAVIGATING A LOGISTICAL HURDLE
The aforementioned pandemic has posed a significant challenge for the shipping industry on a global scale, with an unrelenting demand for goods and exports from China in the face of a rising cost of maritime container transport, and a shortage of freight vessels. Stringent COVID-19 sanitation and hygiene measures implemented across ports, logistic centres and storage depots, have contributed to sector-wide bottlenecks resulting in significant delays, contributing to the overall imbalance between supply and demand.
As Varrier comments, "due to the COVID-19 pandemic, the entire world is affected and so is Kuwait. The constant fluctuation in the number of covid cases means that several restrictions are still in place for the benefit of residents' health. At times, the rules are relaxed as the number of cases comes down and vice versa."
"Furthermore, the borders have been closed for more than a year, which resulted in many projects being on hold but still comparatively, the shipping industry has been less affected, and we do expect brighter opportunities and exciting projects to begin in the near future."
While there was truly "no escape" for Al-Rashed International Shipping Co. in avoiding the impact of COVID-19, Varrier credits the long and esteemed history of the Al-Rashed Group as an entity for mitigating any extensive disruption, thanks to its collective strength.
"Al-Rashed has deeply grounded roots – that's the reason that we could successfully survive and continue to survive, the storm that is COVID-19. Al-Rashed is renowned for its unity, so when one division was affected, the other divisions were able to back them up and stand to support them," he explains.
Leveraging the strength of their own position to provide aid where it was most needed, Al Rashed International Shipping Co. used their shipping services to transport aid cargo to India in a philanthropic initiative known as 'Oxygen to India'.
"We take pride in getting involved in projects like 'Oxygen to India', where we can help to curb the suffering of innocent people," Varrier comments.
"Our well-established relationships within official departments in Kuwait, as well as in India, alongside our immensely hardworking staff, made it easier to carry out such critical projects. In this instance, Oxygen to India required deep involvement with the Public Authority for Industry, Kuwait Ports Authority, Kuwait Customs and the Embassy of India.
"Several missions of sea, air, and logistics involving Indian Navy vessels and the Indian Air Force were undertaken throughout May to June, 2021, as part of our aid mission to India patronised by the Government and NGO organisations within Kuwait," Varrier elaborates.
Within the company itself, the pandemic introduced many changes in working conditions and necessitated an adaptation of strategy.
"We have KPIs in place that are being adapted to the current situation," Varrier explains with regards to Al-Rashed's management strategy. "Our targets will continue to serve the local and international shipping fraternity with flawless services."
Looking beyond navigating this present logistical hurdle, Al-Rashed have their sights set on expansion.
"We have also identified new opportunities and avenues for growth and expansion, alongside our existing offices in Iraq, Qatar, KSA and Oman, which will also be included in amending our KPI's and target requirements," Varrier comments.
Varrier concludes on a note of confidence of the long-term success of the Al-Rashed International Shipping Co., with their ongoing tenure since 1952 serving them in good stead.
"Although various regional and local economic factors will determine the stretch of our growth and expansion for the current and future years, we don't foresee any issues concerning our own sustainability," he concludes.
With its growth and development intrinsically linked to Kuwait itself, the Al-Rashed International Shipping Co., bolstered by the collective strength of the Al Rashed Group as its parent entity, is ensured a prosperous future.