Martin Overgaard Hansen, CEO of Glunz & Jensen, discusses his company's transformation and previews its place in the market post-COVID-19.
DELIVERING QUALITY AT AFFORDABLE PRICES
"We pride ourselves on delivering prime quality at decent prices," explains Martin Overgaard Hansen, CEO of Glunz & Jensen.
To Glunz & Jensen, it's a mantra that it follows closely.
The firm harbours aims of being regarded as one of the most innovative hardware and services providers in the prepress product areas. At the same time, Glunz & Jensen has aims of strengthening and solidifying its earnings through optimisation of sourcing, prices, production, logistics and capacity utilisation over the coming years.
"We are not the cheapest in the industry, but we believe we offer the best price/quality ratio," he explains. "We have a long history of more than 45 years, so we know what we're talking about. Our prime goal is to deliver value for money."
Glunz & Jensen is the world's most renowned supplier of innovative, high-quality plate making solutions for the global prepress industry. In addition to developing and producing processors for the offset and flexo printing industry, Glunz & Jensen also offers aftersales service.
The organisation has been a recognised leader in prepress for over 45 years and operates sustainable relations with major customers such as Agfa, Asahi, DuPont, Flint, Fujifilm, Heidelberg, Kodak and MacDermid, the world's largest suppliers of printing solutions. Glunz & Jensen markets its products through a comprehensive and worldwide network of distributors and dealers and operates with 100 employees in our facilities in Denmark, Slovakia and the United States.
Hansen joined Glunz & Jensen in September 2019 with the world in a very different state than it is today in May 2021, something Hansen acknowledges. "It's a different job than the one I signed up to initially," he admits. "This is because of the pandemic and the changes we've undergone during the last 18 months – it's been quite the ride. We've gone through some difficult changes, but we made the best of it and I believe we've come out stronger as a result of the way we have navigated through the COVID-19 period."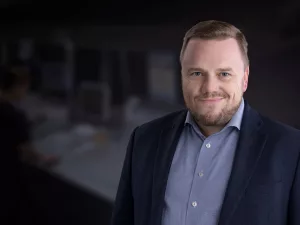 The organisation has undergone significant transformation over the years and has transitioned from solely being an offset supplier to now serving both the offset and flexo segments.
"Offset is mainly delivering into traditional printing such as magazines and newspaper, whereas flexo is primarily packaging," notes Hansen. "If you look at offset, it has significantly reduced because of the influence that digital media has had during the past decade. On the other hand, the packaging market has slightly increased year on year because of a higher consumption of goods and the development in certain parts of the world.
"We've seen that some flexo customers have increased volumes during the pandemic because a lot of products have been pressed through the consumer channels. Our prime goal has been to stay strong and stay focused on the offset while further building our capabilities in flexo."
However, Hansen has acknowledged the hurdles Glunz & Jensen have had to overcome during his tenure. "There have been challenges," he admits. "In the past, we were solely an offset company, and we made some acquisitions in the flexo industry some years ago; we acquired a company in Italy and one in Denmark that we brought into the Glunz & Jensen family.
"It's a different mindset in the industry and it's definitely a faster pace on the print side and a little less focused on the quality of the print. It's not that flexo doesn't strive for quality but it's safe to say that if you print a glossy magazine, quality is more important than if you print a cardboard box for television. This is something that we've learned along the way.
"Ultimately, price becomes more important in flexo whereas quality is more important in offset."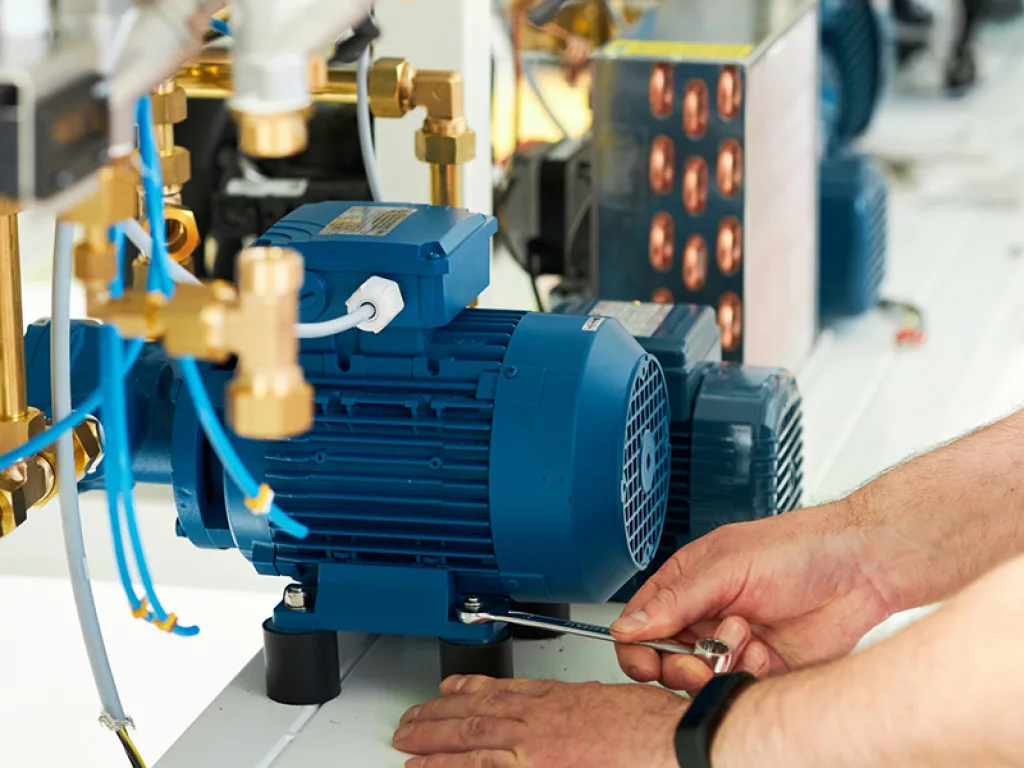 The company's supply chain is largely outsourced to Slovakia, with some research and development plus prototyping takes place in Denmark. "We have now centralised our assembly in Slovakia," notes Hansen. "In the past, we delivered hundreds of similar offset machines annually, whereas now it's much more customised. This suits the model of an outsourced supply chain, where we can basically buy what we need when we need it.
"On the technical side, we've worked on transitioning knowledge from the acquired companies into the Glunz & Jensen family. We've also consolidated our manufacturing from several locations. In the past, we've had manufacturing in Denmark, Italy, The United States and in Slovakia. This is now all consolidated in one optimised facility in Slovakia."
To Hansen, he believes in the true value of partnerships and strives to establish long-lasting and mutually beneficial partnerships.
"We look for long-term partnerships — we don't treat our suppliers and customers as a one-off gig," he stresses. "This mentality serves both parties well because it's important that we help each other out when there is a need to do so. We have a long-lasting partnership both in Denmark, Slovakia and Italy on the supplier side and on the customer side, we have OEM partners and distributors that we have worked with for decades. I strongly believe these relationships have been of great value for us and also hopefully for our partners too."
And Hansen believes there are two key characteristics that any potential partner must display. "Trust is a key driver; because having that faith in each other is essential," he affirms. "Flexibility is also extremely important to us because of how dynamic the market is. Ultimately, we need to feel that they care for us in our time of need."
Hansen believes that although the COVID-19 pandemic was challenging, Glunz & Jensen made the most of it. "In the beginning, it hit us like a hurricane, and it was difficult at first to understand the best way forward," he explains. "We saw a prompt and heavy reaction from some of our customers, particularly our North American customers, where we saw a rapid decline in orders.
"We had some tough discussions internally and decided to fight it out – never waste a good crisis. Thus, we used the low order intake to do some housekeeping ourselves, so this was where we transferred the last part of our manufacturing from Denmark to Slovakia. This was stressful but I think it ultimately made us a stronger company."
"I believe our partnerships come out winning because both on the customer and supplier side, we've worked well with them to overcome this terrible pandemic."
With the future in mind, Hansen is optimistic that Glunz & Jensen will be a stronger company post-COVID than in March 2020 before lockdowns became the norm. "We are quite confident that when the dust has settled that we will be in a much better position to the one we started the pandemic in," he explains. "We're on the way to growing our top line and profitability and are eager to get back on the road and visit customers again when we're allowed to do so.
"It's a little bit comparable to a circus – it's a tough, long winter when you can't get out and perform. This is the feeling I'm sitting with and we can't wait to get back out there."