A family-owned enterprise of Italian origin, Faci S.p.A have been a mainstay in the chemical manufacturing sector since 1943. We discuss geographical expansion, circular production, and implementing a culture of quality.
QUALITY CHEMISTRY
"Chemical manufacturing has always fascinated mankind, from both a scientific-technical point of view, and from a business perspective," opens Massimo Bricarelli, Managing Director at Faci.
Harnessing science and technology, Faci have been at the forefront of delivering industry-spanning solutions through their manufactured additives since 1943. The appeal of the industry for Bricarelli revokes back to that initial sense of childhood wonder at the endless possibilities and underexplored potential of how science can be leveraged to further society.
"I was always attracted by Chemistry since I was at elementary school…Coherently, I got my master's degree in Chemistry, and I spent my 30-year professional career in the chemical business covering different functions," he explains.
A family-owned enterprise bolstered with years of experience, in 2013, Faci celebrated 70 years of operation.
The Group's established longevity in the sector creates a reliability and dependability that Faci continue to fulfil.
"The Faci Group still retain its family-owned status with a long-term view which goes beyond generation. This assures focus and commitment on cost competitiveness, prompt decisions, resiliency to economic cycles and allows flexibility in adapting a business model that follows the evolving markets needs without compromising on quality and the fundamental values of business sustainability," Bricarelli comments.
Although based in Carasco, near Genoa, in its current incarnation Faci has evolved into a truly global enterprise, with reach spanning Europe, Asia and America.
"The Group headquartered in Italy can count on a fully-owned multiproduction platform with seven manufacturing companies – four of these are in Europe (the UK, Spain, and Italy), two are in Asia (Singapore and China), and one in the US at Lufkin, Texas," Bricarelli outlines.
Faci direct expansion efforts towards countries enjoying strong economic development where outlet markets continue to grow and there is a greater availability of raw materials.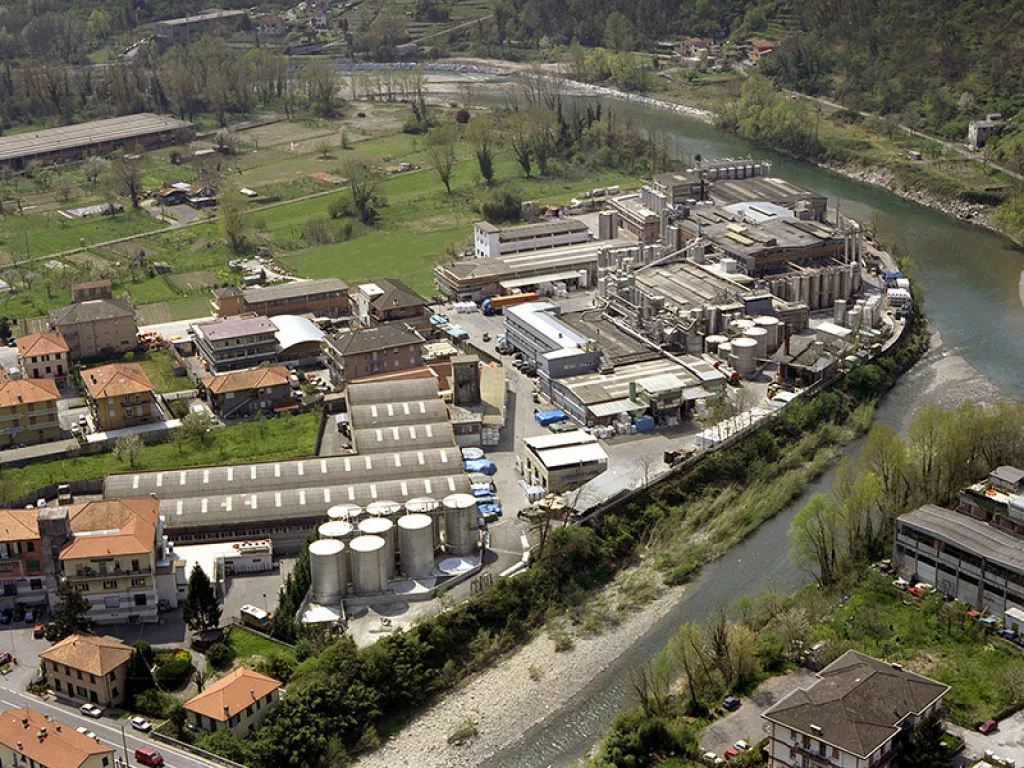 "The Group has above 550 direct employees well distributed on an international basis. Among our top customers, we can count on the largest global multinational players in the chemical sector as well as plastics, rubber, building, paper, pharma and personal care," he continues.
Geographical expansion aids the Group's development through exposure to the international market. An organisation that refuses to rest on its laurels thanks to their established position as something of a veteran in the industry, Faci are ever-developing – both the Group as a whole and the individual players within it. As Bricarelli concurs,"The exposure to the international dynamics of the chemical business is a great opportunity for personal growth, coming into contact with different cultures that ultimately all speak the same language: chemistry.
"Our growth has always been driven by a forwarding thinking attitude, backed up by a strong technical, marketing and development ethos which is associated with a close cooperation with the customers."
It is this dynamism that creates an exciting industry that naturally encourages talent retention within the sector. "This is a process industry where scientific and technological knowledge are a prerequisite.
On the market side, the numbers of molecules and products available is huge. The chemical business is highly interconnected and in continuous evolution, which makes the sector an exciting sphere to work in," Bricarelli comments.
In terms of Faci's own product output, the Group has progressed significantly from the early days of operation. In the context of post-war Italy, as the country's nascent chemicals industry began to flourish, Faci were mainly preoccupied with the production of hydrogenated stearic acid – a saturated fatty acid derived from either animal or vegetable fats that can be used as a lubricant for plastics amongst other uses. Currently, Faci's range of products primarily consists of non-toxic stearates that are applied as additives spanning a wide spectrum of industries.
"Faci Group is a market leader in the production of non-toxic metallic stearates (like calcium, zinc, magnesium, aluminium, potassium and sodium stearate) which find application as additives in many industrial sectors, from plastics to pharma manufacturing industries passing through the paper industry, rubber industry, building industry and personal care," he outlines.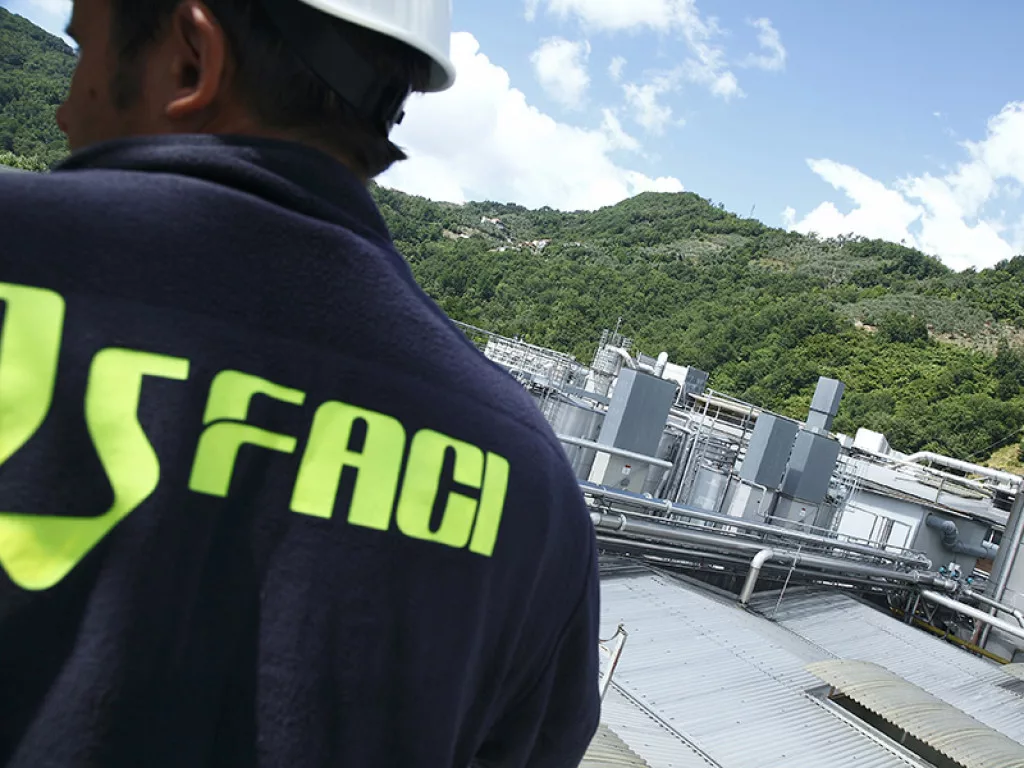 To this day, the Group's specialities continue to be deeply rooted in the bio-based economy, leading the way in the production of oleochemicals. Alongside non-toxic metal stearates, the Group also manufacture fatty acid esters (FAEs), that are applied as additives within plastic lubricants, antistatic agents and emulsifiers, alongside other uses in different sectors.
The Group's geographical expansion has developed simultaneously with the diversification of their product range.
"Faci's 'main chemistry' has traditionally been focused on products derived from stearic acid, both of animal and vegetable origin.
While this business continues to be the core activity of the Group, the acquisition of existing production units in Europe and USA has considerably increased the portfolio of both our chemicals and our customers."
Of course, at the crux of expansion and diversification is distribution, as the Group relies on an efficient and robust supply chain to deliver their products across international markets.
Distributors are instrumental in identifying the market needs that vary depending on the region.
"Faci can count on highly professional and dedicated distributors with capillary infrastructures and competences. However, the largest portion of sales are directly managed by the Faci organisation itself," he comments.
Due to the nature of their products and their beliefs as a responsible corporate citizen, sustainability is a key pillar of operation for Faci.
"Our industry has always been based on renewable feedstock. The oleochemical business is 'bio based', since its feedstock are based on vegetable oils or animal fats," Bricarelli comments.
Primarily, sustainability for Faci entails an industrial system of sustainable value creation to maximise the total value captured and guarantee underlying capital for future added value.
"Since the inception of the business, the circularity of the economy was a critical factor of success. The circularity comes from the fact that this sector has based its success on the ability to process and add value to by-products, residue and/or off-specs products coming from the production of vegetable oils and animal fats destined to the food and feed industry."
Running adjacent to sustainability as a key attribute driving Faci's success are the people behind the organisation. In a technological sector reliant on the machinery that drives manufacturing, Bricarelli acknowledges, "the human element is definitely a key factor of our success," running true to Faci's origins and status as a family-run enterprise.
In a working environment that Bricarelli describes as, 'creative and pragmatic', each staff member within the medium-sized organisation is valued for their contribution. Faci makes a concerted effort towards employee empowerment.
"Often the organisation may have procedural barriers which create a distance between people and their contribution, which ultimately undermines their empowerment. It is therefore important that we minimise such barriers and create a direct and tangible connection between human resources and our results and achievements.
"By doing this, we allow everyone to be able to feel in person the contribution provided to the company success, obtaining gratification in return and pride in their job ownership," Bricarelli comments.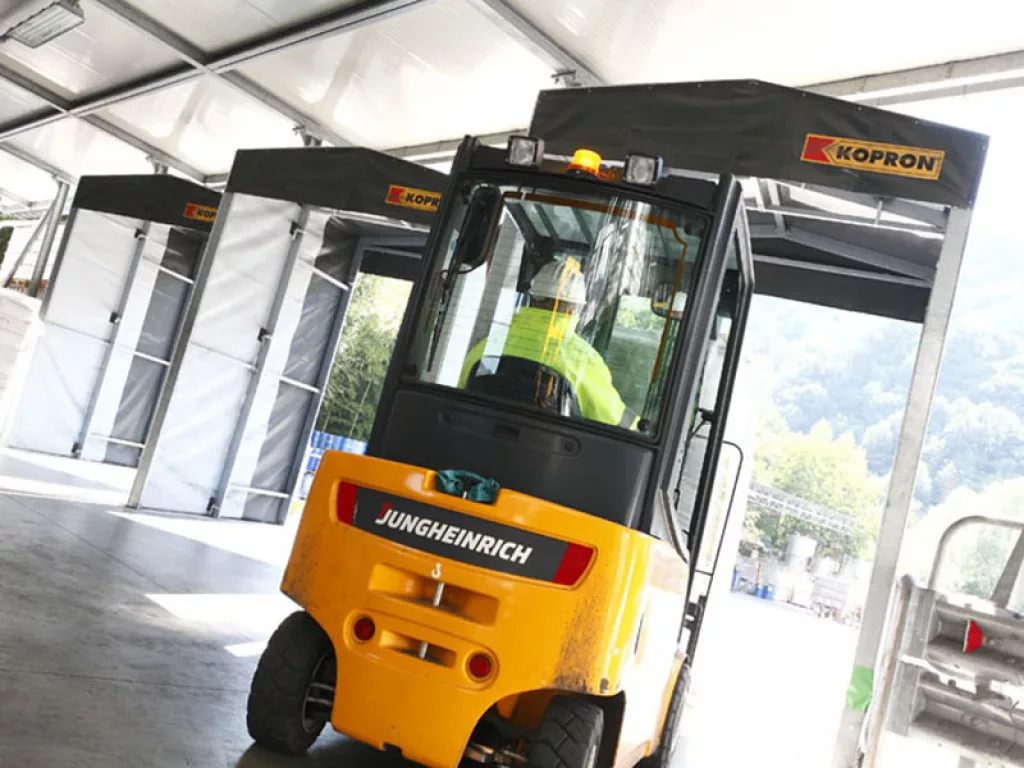 Above all, the central tenet behind Faci's output is quality. The concept is strictly embedded into all aspects of operation, in order to avoid a compromise in quality that can often result from an expansion of products and production facilities.
"We deal with additives, which means that a very small portion of our products goes into a large and massive production to enhance the performance of the final product or to improve the processability. The responsibility and liability involved are high and consequently the 'culture of quality' permeates the whole organisation and is an intrinsic part of the company culture," Bricarelli elaborates.
Faci propose a uniform solution with regards to their sites of operation to guarantee consistency.
"This industrial setup can grant a solid business continuity plant to Faci partners, since all production facilities can produce the same items with the same technology, quality standard and feedstock," he explains.
Next on Faci's agenda is to develop their presence in North America as a reputed chemical manufacturer of quality. The Group are currently preoccupied with a major investment into a new production facility to implement this goal.
"Faci is at the final stage of completion of a major investment in a new green field production plant based in its 16.2 hectares site in Texas (Lufkin). The commissioning of the new metal stearates production plant is scheduled for the end of 2021 and will provide the Group with an additional turnover increase of approximately $20 million," Bricarelli explains.
Faci's five-year forecast will primarily consist of growing and stabilising the North American side of business, yet Bricarelli hints at other areas of company expansion.
"Geographical expansion has been always faster and deeper than diversification. The next area of potential interest for investments might be India or South America."
Closing on a note of optimism, Bricarelli reaffirms the fact that Faci's continual evolution and adaption whilst maintaining their position as a market leader attests to their guaranteed future.
"In Faci we are used to saying that values beyond products make difference tangible. Our almost 80-year journey has offered us the opportunity to learn from different cultures around the world.
"The consistent growth during this period of time is surely proof of Faci's business longevity and sustainable value creation, building a positive platform of experience from which we can build and evolve."