As a globally renowned architecture and design firm, GM Architects has made waves with its unique vision of expressing the identity and culture of a place. We speak to CEO Galal Mahmoud to delve even further into this ideology and how it manifests.
THE ARCHITECTURE OF GOOD LIVING
Architecture is an amalgamation of art and science.
Inherently intertwined with aspects of psychology, sociology, environmentalism, politics, and so much more, architecture is not just the physical environment where individuals live and interact but a representation of how a society views itself and, subsequently, the rest of the world.
This deeply rooted reflection of the values, successes, and even downfalls of various civilisations plays a significant role in the manner in which architecture is consumed today.
No better is this blend of history and modernity cherished and expressed than through the designs and constructions envisioned by GM Architects, an architectural and design firm centralised in Lebanon but prominent across the globe.
Galal Mahmoud, CEO of GM Architects, first began his career in the late 1980s in Paris, France, primarily focusing on luxury retail and interior design.
After 10 years of learning and growing within the French architectural sector, Mahmoud opened an office in his home country of Lebanon with the intent to bring over his experience gained abroad.
"The idea was to focus on Lebanon and the Middle East and use our Beirut office as a base and a hub for the wider region," expands Mahmoud.
Although returning to Lebanon entailed beginning from scratch, the rapid pace of reconstruction and the company's decades of experience and vast international portfolio meant that there was a lot to be accomplished.
Mahmoud and his partners, Anwar Hajj, Randa Chahine, and Elie Waked, tackled this opportunity with a distinctive mindset.
"Our philosophy is to simultaneously work on a project both inside and outside," Mahmoud explains.
"Our approach is more about the experience one will gain when approaching a building or resort and how an individual can live both inside and out. There are no boundaries when we design these projects as you want to open yourself to it entirely and connect not just visually, but with all the senses," he continues.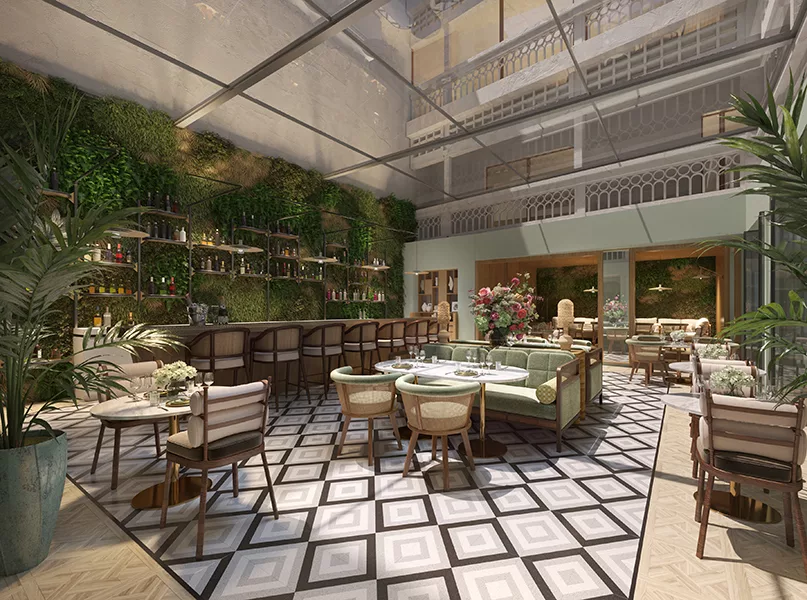 A MULTICULTURAL ENDEAVOUR
Having initially specialised in interiors for the luxury and residential markets, GM Architects has now branched out and encompasses architecture, interior design, landscape, and site evaluation and analysis in seafront locations.
This evolution aligns with GM Architects' passion for implementing multiculturalism into each of its projects.
"I planned a trip to Thailand and Bali to visit, stay, and live in as many resorts as I could; this is where I captured that true experience of well-being as you are connected immediately to the environment around you," says Mahmoud.
This approach to a lifestyle which idealises comfort in an outdoor environment equally as much as inside has become a characteristic of GM Architects' constructions, calling to many discerning travellers seeking a truly immersive experience.
"We immerse ourselves into the culture of a country or location and try to bring it in. When I say culture, it covers everything – the history, the lifestyle, the arts, the crafts; the spectrum is expansive," notes Mahmoud.
"It's not just putting a painting on a wall that represents a local artist; it goes far beyond that and sweeps through the whole project. Sometimes you won't even see or notice it, as you feel that you are in that country, but it's not in your face."
With Mahmoud's multicultural background embedded in GM Architects' DNA, the company has become permeable to every location it arrives in and ultimately provides a completely holistic experience.
Integral to this are the suppliers and partners whom the company works with.
"It is very important that we work with a lot of local suppliers when we are in a country for a variety of reasons. Why should you import something when you can find it nearby? This ultimately helps the local industry and artisans," Mahmoud explains.
These partnerships only further connect to the central goal of embracing a culture and producing an authentic, subliminal narrative that allows the design to feel completely integrated into the context of an environment.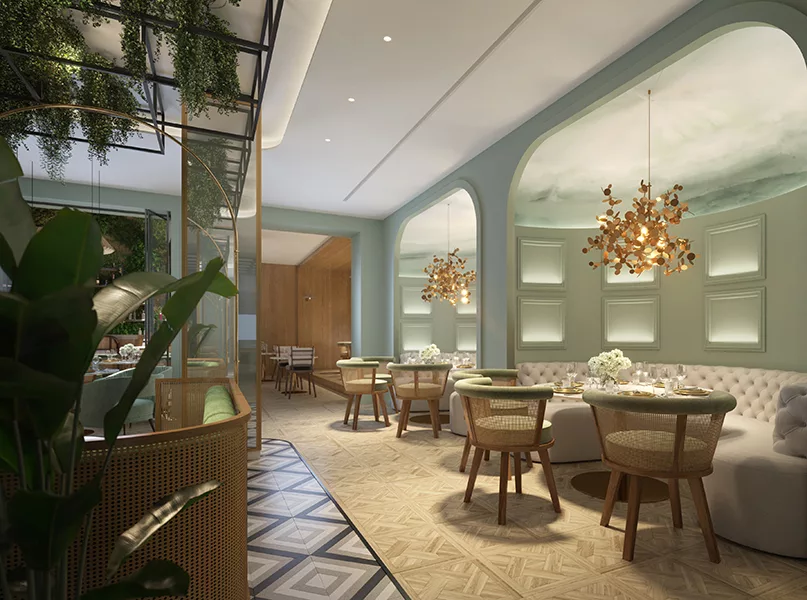 DISAPPEARING INTO THE ENVIRONMENT
"Architects should always have the environment in the back of their mind whenever they design a project," Mahmoud states.
Mahmoud defines a successful project as one which disappears into the environment and is discreet, humble, and becomes well-integrated to ensure that the people are in direct contact with the landscape around them.
One such example of this harmony with nature is the current project GM Architects is undertaking in Mykonos, Greece, which is a hub for tourism and unparalleled seafront views.
"There is a saying in the country that God created the sea and gave it to Greece," recites Mahmoud.
This growing hunger for original and integrated designs is what drives the passion and commitment behind GM Architects.
Additionally, the expectations of travellers have come to change over the recent years.
"Travellers have become very much aware of what they want, the experience they are looking for, and, ultimately, how they want to live it," insights Mahmoud.
"It's no longer just about having a room with clean sheets and 45 square metres of space. They're well-travelled and are aware of so many more things, so we have to make sure that we're always ahead of the game and responding to these new demands which are changing regularly, as every generation comes with its own new travel expectations," he continues.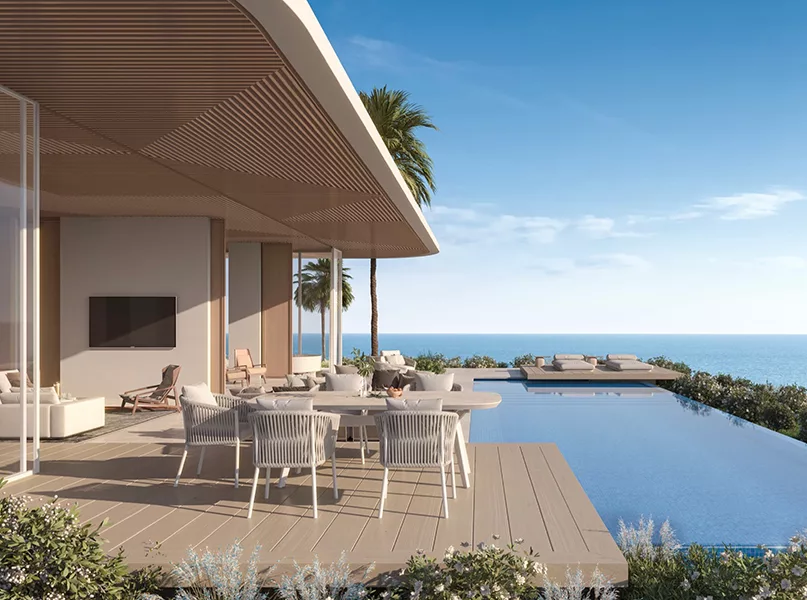 BUILDING A LUXURIOUS FUTURE
As the market continues to grow and evolve, GM Architects is highlighting its focus on developing strong partnerships with its clients.
"It's not just about service anymore; it's a partnership. We're working more and more with clients who are personally involved in their project because they're passionate and want to make sure it's going to be successful," insights Mahmoud.
These intimate partnerships allow GM Architects to stay consistent in its vision and how it deals with every different location while building a steady base of clients who trust the company's innovative abilities.
"We're not looking to have a super big operation with 100 architects and designers. We're a boutique brand trying to work hand-in-hand with our clients from the moment they start thinking about a project until the moment we hand it over," expands Mahmoud.
Such a personalised experience is what makes for a seamless choreography between the final product and its environment.
This authentic and genuine approach, combined with broad experience and exposure to diverse cultures, has resulted in the perfect formula for a successful end result.
"Architecture is not an enclosed box anymore. It is a box that opens your soul, your spirit, and your heart to what's happening around you, and this is how we define our next way forward," concludes Mahmoud.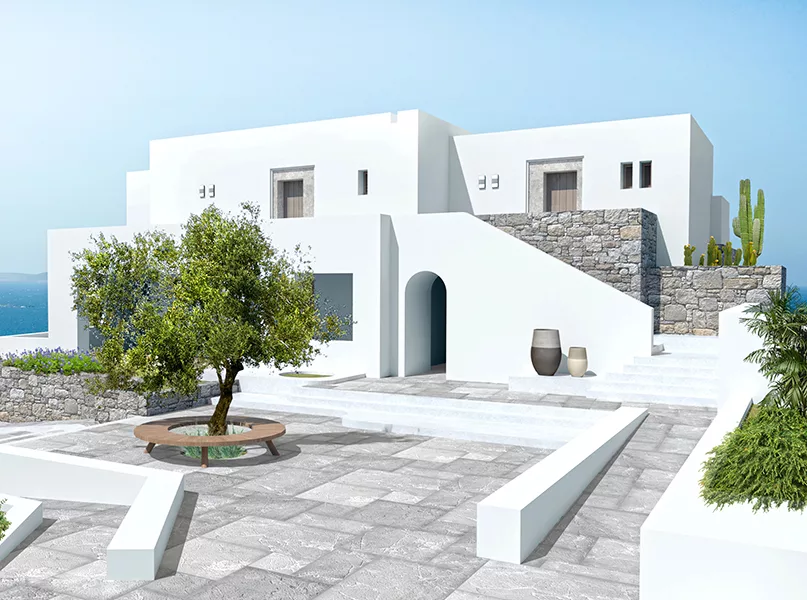 GM ARCHITECTS PARTNER