Marelli and its Ride Dynamics division are co-creating the future of mobility. President of Marelli Ride Dynamics, Antonio Ferrara, discusses the suspension and shock absorber solutions providing comfort, safety and performance.
CHANGING THE AUTOMOTIVE DYNAMIC
Mobility – the movement of people and goods – is undergoing a transformational shift.
The future of mobility is being driven by disruptive technologies and trends such as autonomous and electric vehicles (EVs), with far-reaching implications for the way we live.
With a strong and established track record in innovation and manufacturing excellence, the mission of Marelli is to transform the future of mobility through working with customers and partners to create a safer, greener, and better connected world.
One of the world's leading global independent suppliers to the automotive sector, Marelli employs around 50,000 members of staff and enjoys a global footprint that includes 170 facilities and R&D centres across Europe, Asia, Africa, and the Americas.
"Marelli's approach is based on co-creating the future of mobility with its customers, suppliers, and leading technology partners," outlines Antonio Ferrara, President of Marelli's Ride Dynamics division.
Serving all major carmakers at a global level and focused on advanced technologies around vehicle personality and performance, Marelli helps customers shape a unique driver experience and differentiate their vehicles of the future.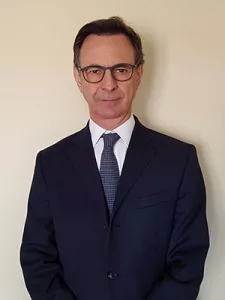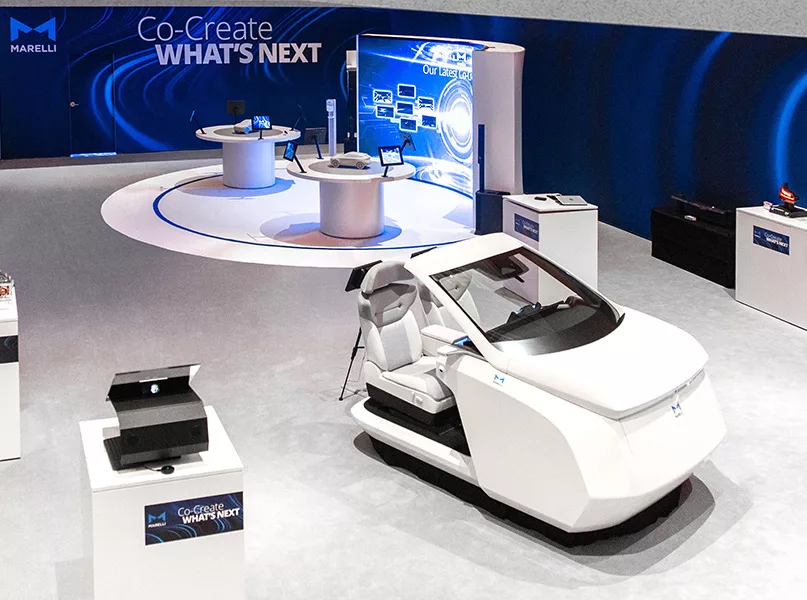 COMFORT AND SAFETY
Marelli Ride Dynamics is a global player and one of several divisions that Marelli operates through, responsible for the realisation of suspension components and shock absorbers.
The company also provides advanced technologies for a range of other key automotive product areas, including automotive lighting and sensing, electronic systems, interior experience, electric and internal combustion powertrains, green technology solutions, thermal solutions, and motorsport.
Marelli Ride Dynamics in its current configuration was created in 2019, as a merger between the existing company's shock absorber and suspension system business units, the latter of which Ferrara joined as CEO in 2014 before being appointed to lead the newly created division.
"We have the capabilities in both 'souls' of the division (suspension and shock absorbers) to develop and industrialise solutions for the customer that not only reach the requested carmaker's expectations, but give them added value for the final user, improving the driving experience," he says.
The ride dynamics of a motor vehicle are determined by the forces generated by the contact between the tyre and the road surface.
Shock absorbers help to control the impact and rebound of a vehicle's springs and suspension. Along with smoothening out bumps and vibrations, the key role of the shock absorber is to ensure the vehicle's tyres remain in contact with the road surface at all times, ensuring the safest control and braking response.
With a deep knowledge of active and passive solutions, lightweight materials and product durability, Marelli Ride Dynamics develops solutions focused on the tuning definition in order to achieve the comfort, performance and safety requirements of customers.
"Within Marelli, the Ride Dynamics division develops a huge variety of suspension and shock absorber solutions for a wide range of customer-oriented applications, to ensure a remarkable and safe driving experience," Ferrara tells us.
"The Ride Dynamics division develops a huge variety of suspension and shock absorber solutions for a wide range of customer-oriented applications, to ensure a remarkable and safe driving experience"

Antonio Ferrara, President, Marelli Ride Dynamics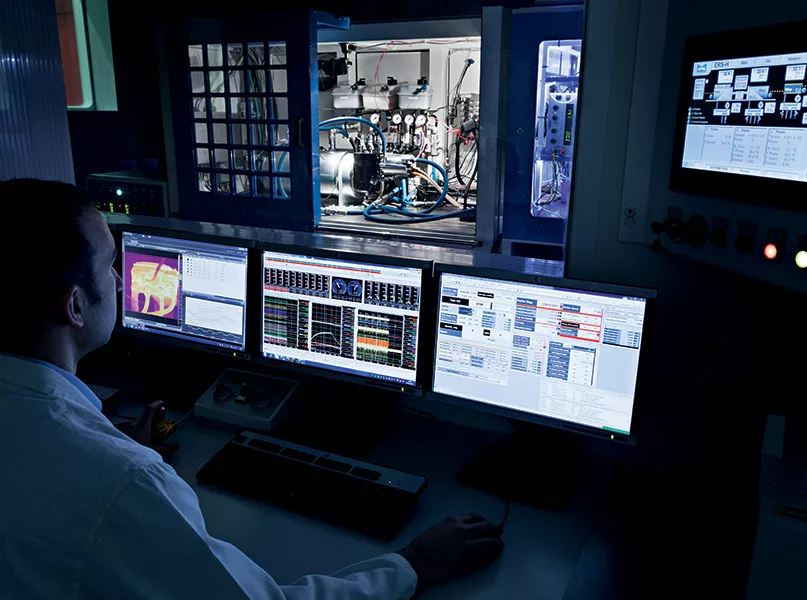 E-MOBILITY OPPORTUNITIES
In the suspension field, there are opportunities in e-mobility for Marelli Ride Dynamics due to the increased complexity of the chassis structural components that must sustain the new weight balance of vehicles.
"The car market is increasingly moving towards EVs and this represents a significant challenge for suppliers of underbody components such as Marelli Ride Dynamics, but also an opportunity with the technological and engineering that can be offered to customers," observes Ferrara.
"Obviously, this requires continuous investment in R&D to always be present in the market with the best and most innovative solutions."
The challenge of remaining competitive is hugely exciting for Ferrara, and thanks to Marelli Ride Dynamics' engineering team, considered best-in-class in such design and development, the company is improving its competitive position in the market.
The Ride Dynamics division is currently working on the evolution of its electronic shock absorbers, in order to have an even wider portfolio for its customers.
These range from the two-mode switchable damper (Dual Stage Valve) and continuous variable shock absorber (Smart Damping Control (SDC) System) to the new, sophisticated Double SDC.
"These are all "semi-active" shock absorbers, but Marelli Ride Dynamics is also developing a "fully active" solution that enables a suspension system capable of smoothly levelling the vehicle in almost all driving conditions, obstacles, turns and road surfaces," reveals Ferrara.
Another connected future mobility trend is the rise of Advanced Driver Assistance Systems (ADAS), which is increasing the market share and diversifying the customer base of Marelli's electronic shock absorber technologies.
In order to optimise such investments in technology and shorten the time to market in a fast and dynamic world, it is integral for Marelli to find and develop good partners and suppliers.
"We are proactively acting on this, continuing to differentiate our supplier panel and introducing local players that are showing very high levels of quality and are ready to play in the global market," Ferrara says.
"We are also working to take some existing technical partnerships a step forward to catch new market demands, parallel to building up new partnerships that will increase our ability to grow and diversify our customer portfolio in emerging markets, particularly China and India."
DESIGN FOR SUSTAINABILITY
Marelli has chosen a very clear path towards sustainability, and Marelli Ride Dynamics is developing disruptive solutions that will be capable of achieving carbon neutrality.
The division is strongly committed to achieving its ESG 2025 objectives for a more environmentally friendly product offering, through both the evolution of internal transformation processes and interaction with its main raw materials suppliers.
"We have started to develop a fully active electromechanical rotary damper suspension, an oil-free electric actuated solution providing outstanding comfort and handling for an unprecedented riding experience," shares Ferrara.
"This active suspension solution is able to regenerate the energy it requires by capturing the vertical movement of the car caused by the asperity and roughness of the road."
The company's sustainable approach permeates every project under development, and in Q2 2023, all new projects will begin from the initial concept design phase by calculating the carbon footprint involved.
Designers will have access to a database of materials and sub-components, where they can select the best solution with the lowest carbon footprint.
"In other words, we will effectively apply a "design for sustainability" procedure," Ferrara elaborates.
As well as aiming for the most sustainable solutions, Marelli is targeting rational production capacity utilisation and customer diversification at its various plants in the coming year.
On the product side, meanwhile, the launch of a complete and innovative portfolio of fully active suspensions, both hydraulic and electromechanical, will be customised for different segments and vehicle needs as Marelli and its Ride Dynamics division continue to co-create the future of mobility.