In the era of remote and hybrid working patterns, SHI is empowering organisations to adapt to changing business models and workplace strategies. Donavan Hutchinson, Managing Director of SHI UK, tells us how.
HYBRID EVERYTHING
"The future is hybrid."
With so many businesses now adopting cloud-based technologies and hybrid working models, security should be a key focus for every organisation according to Donavan Hutchinson, Managing Director of SHI UK.
Indeed, since the COVID-19 pandemic, there has been a significant increase in the number of phishing and firmware attacks, and ransomware has become increasingly problematic for many companies.
"Recent predictions suggest that once people settle into their new working routines, there will be an increase in remote workers of more than 300 percent compared to pre-pandemic levels," Hutchinson reveals.
"With this in mind, many more people are working in a hybrid environment using both corporate and home networks. This specifically has presented a larger problem for many organisations with more devices now being connected to corporate networks, leading to a change in how they manage security as a whole and ensure the protection of their core data."
More than just the tools and software applications being deployed on a client's network, security goes far beyond that, with training requirements for all employees and the health and management of devices on and off the network also taken into consideration.
Security is therefore essential, and SHI International Corporation (SHI) has been working with many clients to help safeguard their digital infrastructure, given the number of solutions available to help monitor and protect organisations' hybrid and remote setups.
"Multi-factor authentication is one of the focuses we are seeing for many organisations, amongst significant investments in new technologies being deployed to help secure their infrastructure," notes Hutchinson.
A global provider of technology solutions, SHI was established in 1989 and today serves more than 15,000 organisations of all shapes and sizes, including some of the world's largest multinational companies, supporting them as they address, acquire, and adopt new technologies.
Throughout that time, SHI has remained private and under the leadership of Thai Lee, making it the largest Minority and Women-owned Business Enterprise (MWBE) in the US. Guided by the current ownership for more than three decades, steady growth has allowed SHI to transform itself into a $12 billion global provider of technology products and services.
This growth has been a direct result of SHI's highly skilled and tenured sales force, backed by a dedicated team of software volume licensing experts, hardware procurement specialists, and certified IT service professionals.
The company is headquartered in New Jersey with several offices across the US, with local presence in territories such as the UK, France, Canada, Ireland, the Netherlands, Singapore, Hong Kong, and Australia.
"Our plans for international growth include significantly increasing our presence in Europe by the end of 2022," Hutchinson confirms.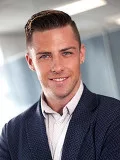 PERSONAL SERVICE
Whilst SHI's portfolio of solutions is incredibly broad, with more than 10,000 vendor partners, the outcomes delivered to customers are all aligned with four key pillars: Infrastructure (data centre, cloud, networking), End User and Collaboration, Cybersecurity, and IT Optimisation.
Despite having more than 5,000 colleagues around the world, and the sheer scope of the company's technical expertise, a key differentiator for SHI customers is the very personal service they receive.
"We like to think of ourselves as being "ridiculously helpful" to our customers, ensuring that they get exactly what they need in order to achieve their desired outcomes," Hutchinson emphasises.
"We're often seen by customers as having the reach of a global solutions provider, but with the level of expertise they have previously only been able to get from local technology partners."
Being privately owned allows SHI to be more self-determined in its investments, and the company currently has two exciting initiatives in Europe which will bring significant value to SHI's local customers.
Firstly, SHI is building out state-of-the-art Integration Centres in both the UK and the Netherlands, combining warehousing, configuration and deployment facilities.
SHI Integration Centres are home to specialist teams for data centre and end user computing, so no matter whether shipping new equipment to thousands of home-based workers or setting up a new internal data centre, SHI has the skills and tools to make light work of unique requirements.
Both centres will be operational by late 2022, and will complement SHI's existing facilities in the US, France, and Singapore.
The second initiative is continued investment in local expertise, a great example of which is the team behind SHI's recent regional Cisco Gold Certification.
"SHI has been a major Cisco partner in the US for many years and now, thanks to significant investment, we can offer that same level of expertise to our customers across Europe," shares Hutchinson.
At SHI's Customer Innovation Centre (CIC), meanwhile, technological breakthroughs both large and small can be achieved with guidance from the company's solution architects and engineers.
Providing customers with the means to disrupt their industry, the CIC has on-demand access to sought-after technical advice and real-world wisdom, to help identify, adopt, and implement the right technology investments quickly with lower costs and risks.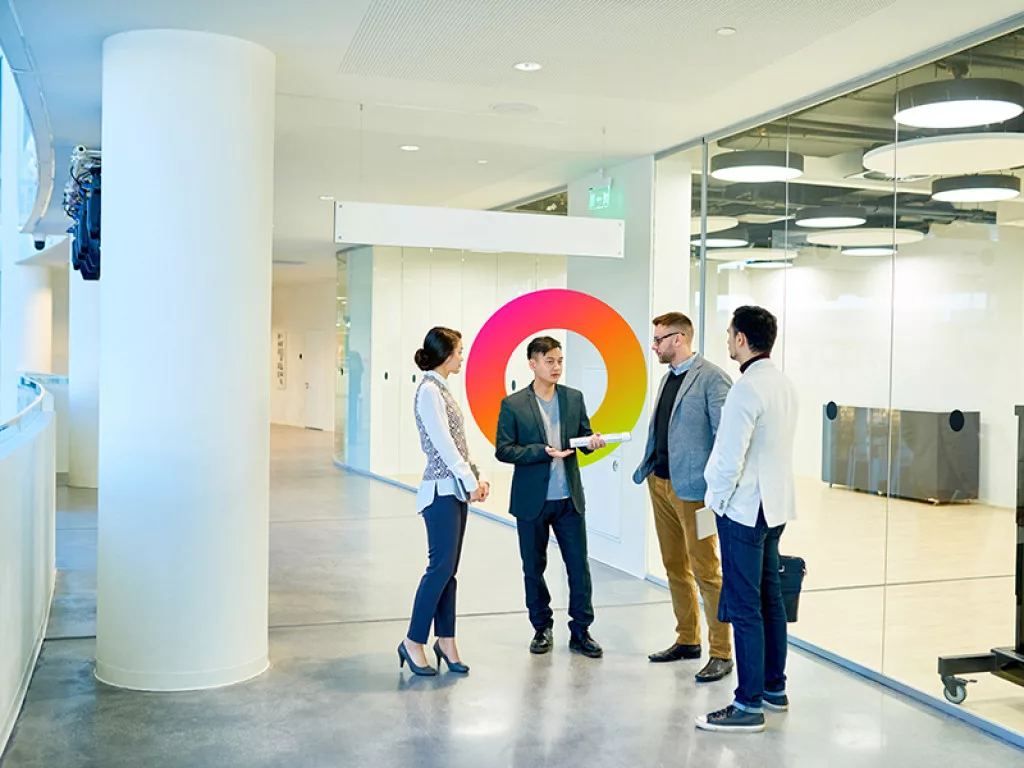 EFFICIENT SUPPLY CHAIN
A major advantage of working with SHI is the company's ability to accelerate customers' time to value, by sourcing hardware faster than its competitors.
One of the ways that SHI does this is by not having one single supply chain, but in effect multiple options for most major vendors.
"SHI is a major partner globally for most vendors, which means that our customers benefit from the attention and prioritisation that demands," Hutchinson tells us.
"Combining our Integration Centres with warehousing facilities owned by distribution partners gives SHI a highly effective and efficient supply chain for customers around the world."
It is SHI's philosophy of long-term partnerships with legacy and emerging IT suppliers that has transformed the company into an industry-leading complete IT solutions provider.
"SHI has long-term partners of all types, whether it's our own staff, customers, or suppliers. Longevity is very much a core value, meaning we value a continued relationship over short-term gain. Again, being privately owned helps as it affords us the luxury of thinking longer term."
In the last five years, SHI has improved its value proposition to both partners and customers, having invested in new areas such as transformation and optimisation services.
"This means that we are no longer just an effective way to procure technology, but also a key enabler that ensures it's the right technology, deployed in the right way, and continually optimised in terms of performance and cost," Hutchinson explains.
Preserving the environment and fostering a sustainable future are also crucial principles of SHI's overall business strategy. Incorporating environmentally-friendly initiatives – whether internally or alongside their partners – the company is striving to minimise the amount of yearly technology waste and maximise its impact towards a greener planet.
"Our plans for international growth include increasing our local presence in Central Europe and Scandinavia by the end of 2022"

Donavan Hutchinson, Managing Director, SHI UK
DIVERSE VOICES
Diversity, equality and inclusion (DEI) is integral to SHI and has been since inception. As you would expect for the US' largest MWBE, the company is passionate about supporting DEI.
This commitment is evidenced in SHI's support for employee resource groups (ERGs) such as Women in SHI (WiSH), EMBRACE, and the Black Culture Collective. Through the ERGs and other initiatives, SHI is also actively involved in supporting local community causes.
"SHI promotes DEI both internally and externally by raising awareness through all online platforms," states Hutchinson, for whom DEI and employee engagement within the technology industry has been a key focus over the last 20 years.
"I'm heavily involved in SHI's DEI efforts internationally, a member of our WiSH board, and Chairman of EMBRACE, which is focused on the LGBTQ+ communities both within and outside of SHI but also an advocate for all key communities and ERGs within the business."
Hutchinson believes strongly in fostering a workplace that allows everyone to be the best version of themselves, and ensuring that SHI provides opportunities for all employees to develop and grow internally.
SHI's recruitment efforts, and focus on DEI, have allowed it to create a strong company culture that transcends the whole organisation. In the UK specifically, the focus on DEI has resulted in a fairly even split between male and female employees at SHI, a unique attribute in the IT industry. In 2021, the company was awarded the Gender Parity award from CRN UK for its DEI efforts, and focus on driving more women into the technology sector through hiring programmes.
"Our focus on DEI also extends to supplier diversity, and helping to track and manage diversity spend across all categories in which we sell," Hutchinson adds.
Fuelled by DEI, SHI will continue to steadily grow by supporting the evolving technology needs of its customers, whether that's through new Integration Centres, building out expertise for key vendors in local markets, or creating a local presence where customers need it most.