Chris Pinciak, Vice President of Engineering and Sales, outlines the rebranding of Winbro Group Technologies as the manufacturer celebrates its 50th anniversary and diversifies into new industries.
VISION ENGINEERED
The advancement of technology through innovation has sparked renewed interest in US manufacturing.
Various high-tech manufacturers such as Tesla, Blue Origin and SpaceX, for example, have shown that this new age of manufacturing differs greatly from its predecessors.
"Advanced technology, together with clean shop floors, automation and Industry 4.0, have revolutionised manufacturing and ignited new interest in recent generations," observes Chris Pinciak, Vice President of Engineering and Sales at Winbro Group Technologies (Winbro).
Offering an expansive range of machining technologies from high-speed electrical discharge machining (EDM) to laser micro and macro machining, Winbro leads the way in precision, non-conventional processes, providing industry-leading productivity and high yields.
The company has a global presence spanning a triad of locations in Rock Hill (US), Shepshed (UK) and Taichung (Taiwan), with each site incorporating Winbro's three revenue streams of contract manufacturing, systems solutions, and partner services.
"We will be expanding our offering in 2023 by creating Technology Centers at each of our sites to have a larger outreach," reveals Pinciak, recognising the need to invest in the R&D of both Winbro and its customers.
"These will consist of a demo center, which will show our newest machine platforms for R&D, machine prototyping and customer training, as well as laser application laboratories to test cutting edge laser sources and advanced application processes."
Pinciak has prior experience in laser application labs, having previously worked at the Connecticut Center for Advanced Technologies during his undergraduate studies in an effort to prepare for the working world.
"Being able to focus on real world applications and helping to solve manufacturing challenges had me hooked," he recalls.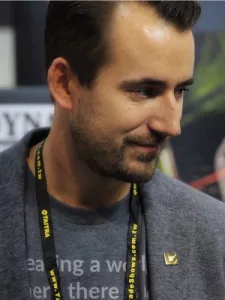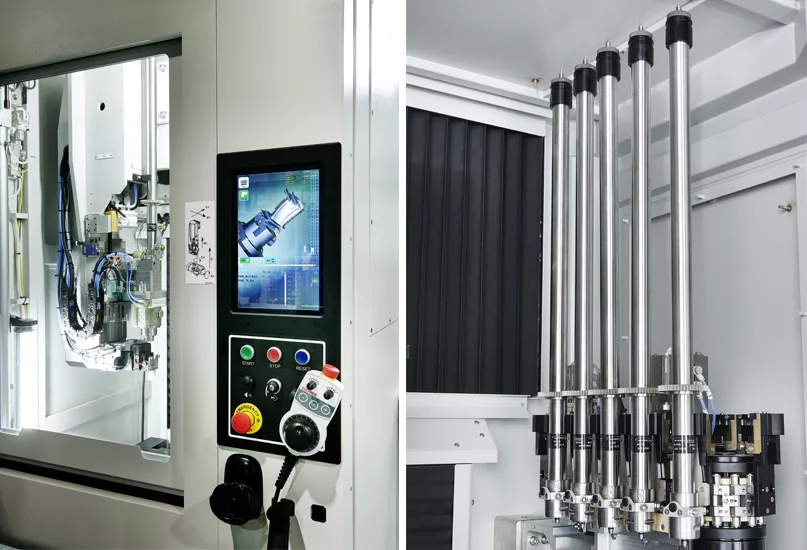 MODERN REBRAND
This year marks the 50th anniversary of Winbro, who is currently going through a large, new and improved rebranding exercise.
With half a century of experience in the manufacturing of high-precision machining solutions, Winbro has established itself as a trusted expert in the industry.
Soon to have a new website and logo, the company will be reaching out to an even broader audience than it has had in the past.
It coincides with the Winbro Reimagined initiative, which is pushing the company to diversify into new industries and technologies expanding from its historic roots in the aerospace business.
"Winbro has spent the majority of the last half a century focusing on the high precision aerospace industry," Pinciak tells us.
"We are celebrating our anniversary with our rebranding and Winbro Reimagined initiative, culminating in a new logo and new look for the company. We appreciate our past 50 years in aerospace, but look forward to diversifying in the next 50 years."
Winbro has since ventured into manufacturing high-precision machining solutions for various sectors, including energy, electronics and medical. Coupled with the launch of the Winbro Reimagined initiative, the company therefore needed to elevate its branding into a more modern setting.
Thus, Winbro has spent a significant amount of time going through every detail of the rebrand, from the company culture to its future exhibition plans.
"We plan to attend more exhibitions and tradeshows to increase the exposure of the Winbro rebrand," shares Pinciak.
With the rebrand, Winbro also wanted to incorporate environmental, social and governance (ESG) principles into its culture and day-to-day activities, to ensure it makes adequate strides for social responsibility.
"We are excited to have a new look that is more focused on a sustainable future, and have created new groups internally to help measure ESG and document areas of improvement."
"We are celebrating our anniversary with our rebranding and Winbro Reimagined initiative, culminating in a new logo and new look for the company."

Chris Pinciak, Vice President of Engineering and Sales, Winbro Group Technologies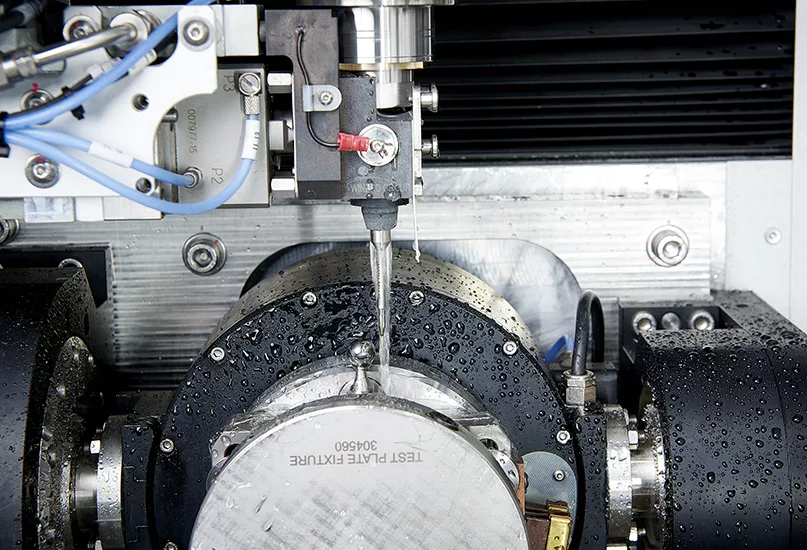 ENGINEERING MINDSET
As well as rebranding and diversifying into new industries and technologies, Winbro has likewise adapted from simply being a machine tool builder.
In 2006, the company added contract manufacturing as a method for its customers to outsource peak demands.
"We can offer our customers risk mitigation by producing parts for them before a capital purchase, or splitting production 80:20 with our customers to offset production demand issues," explains Pinciak.
Since then, Winbro has significantly grown its contract manufacturing capabilities, which continue to be a great differentiator for its business model.
"We have various competitors for each of our business segments. If we focus on the machine tools segment, for example, we differentiate ourselves by using our machines for contract manufacturing," Pinciak outlines.
This allows Winbro to increase its application knowledge and improve the machines by using them in day-to-day production, whereas many of the company's competitors only sell machine tools.
What has remained a constant throughout the history of Winbro, however, is leveraging an engineering mindset to solve unique, complex problems and impactful challenges.
Dedicated to overcoming challenges with innovative and efficient machining solutions, Winbro values cooperation throughout the entire manufacturing process and supports customers during the development, investment, and growth phases.
"Whether our customers need a highly specialised component or a tailored end-to-end solution, our philosophy is to provide the right solution to meet our partners' requirements and exceed their expectations," Pinciak states.
Winbro is a people-centric company that prides itself on exceeding expectations and having the customer's best interests at heart.
The creation of strategically placed micro offices, meanwhile, will offer localised sales and support services for customers.
"In the US, we will be creating new micro offices on the West Coast, and in the Mid-West."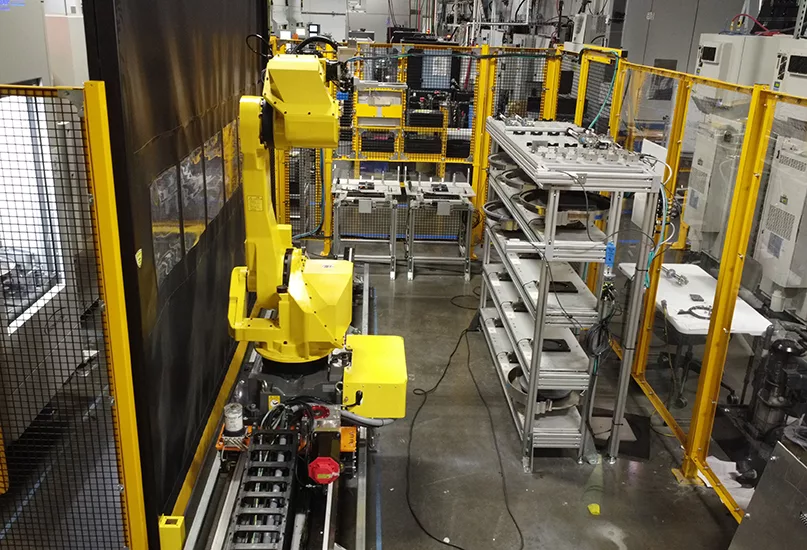 GENERATING PARTNERSHIPS
As industry experts, the company has built long-term partnerships with a proven track record of engineering its partners' visions.
Winbro looks to generate partnerships with customers and suppliers for the betterment of all involved. There is proven success of this in the aerospace market, where Winbro works directly with customers on engineering and design to ensure both parties take advantage of the technology on offer.
"We endeavour to create similar relationships within the medical, semi-conductor, and fuel cell markets," informs Pinciak.
The company's dedicated tooling facility also allows for a quick response to tooling, spares and consumables for partners to keep their systems operations, whilst Winbro's strategic R&D hubs situated around the world are able to effectively develop new technologies as well as upgrades for its existing solutions.
In an effort to extend its partnerships, Winbro increases the life of systems and maximises the initial investment by adding these latest technologies and improvements; in doing so, Winbro will complete its main objective of introducing the rebranded company to new industries.
Along with launching the new global Technology Centers, and increasing its laser applications knowledge and experience to help support the high-tech sectors it strives to enter, Winbro is set to engineer the future of sustainable manufacturing.