Aiming to become a manufacturer that sets the benchmark for consciously crafted textiles and garments, LTP Group is the production partner embodying the marriage between functionality and longevity. We find out more from the co-CEO Executive Management team; CEO and CFO, Jeannett Hvidkjær, CEO for the Furniture Division Henrik Holmgaard Olsson, and CEO for Garment Division, Hans Maasbøl.
FUTURE FACING TEXTILE MANUFACTURING
"In a field changing as rapidly as the apparel and furniture industry, the only way to get by, is by always being one step ahead." 
And so, as a leading garment and furniture manufacturer employing more than 2,700 people in 12 modern factories across four countries, LTP Group (LTP) is powered by passion.
The co-CEO's of LTP emphasise how they have made it their mission to care – for the customers, employees, and the planet. LTP challenges the standards of yesterday and keeps raising the bar for responsible and transparent production.
LTP is overseen by a modern leadership structure, including CEO and CFO Jeannett Hvidkjær, CEO for the Furniture Division, Henrik Holmgaard Olsson, and CEO for the Garment Division, Hans Maasbøl, who collectively form the three part Executive Management team.
Employing more than 2,700 people in 12 modern factories across six countries, LTP works with sport, outdoor and contract furniture brands whose ambitions marry with its own, as an industry innovator demonstrating an ambitious commitment to quality through world-class manufacturing practices, combined with both functionality and innovation.
Since its foundation as a Danish-owned company in the 1980s and its subsequent trajectory of expansion to become a global production partner, LTP has kept pace with an ever-changing marketplace, and continues to occupy the vanguard of garment and OEM furniture manufacturing.
"LTP excels in a constantly evolving environment. We strive to be the number one preferred manufacturer in the market," opines Hvidkjær.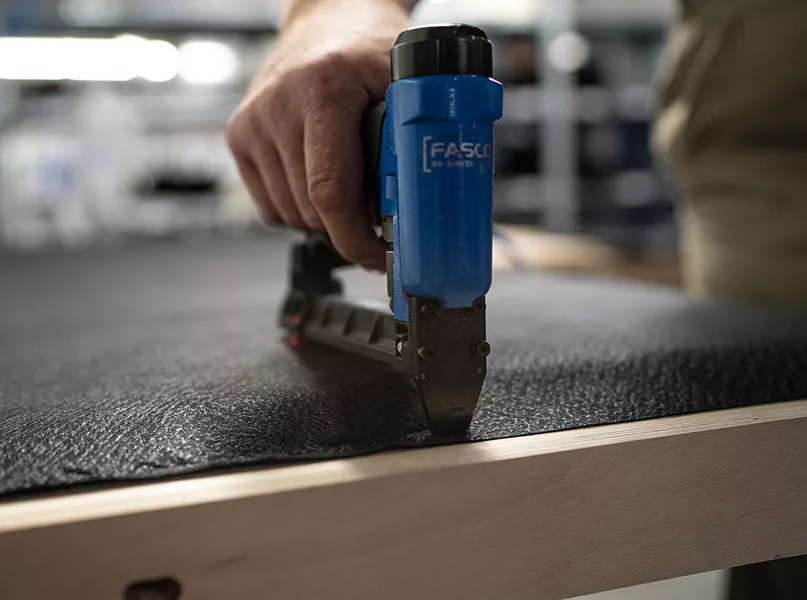 UNCOMPROMISING QUALITY
From ideation to creation, LTP boasts unparalleled expertise honed through years of experience in both garment and furniture manufacturing. The latter division comprises over 600 employees with production and innovation centres in both Lithuania and Mexico, covering a vast product range across sofas and soft seating, bed and sofa covers, upholstery chairs and textile solutions.
"Every year more than two million made to order products are produced using over 5,000 various fabrics," Olsson elaborates. "LTP is a global leader in furniture outsourcing and we support customers from product development to mass production, including assembly, packaging, logistics and direct-to-customer delivery."
Within this area, LTP has access to more than 600 suppliers/specialists and over 300 material/trim suppliers. In addition, its customers can benefit from the consignment stock of more than 200 fabrics, ensuring a very fast turnaround and savings on transportation cost.
Meanwhile, LTP's Garment Division consists of over 2,100 employees with production and innovation centres across Lithuania, Vietnam, Romania, Belarus and Ukraine, catering to product groups within outdoor, cycling, active sport, performance running, urban performance and organic apparel and lifestyle.
"In Lithuania we have an expert garment development team possessing more than three decades of experience, which makes LTP an expert in construction, materials, cuts and sewing technologies required for production of high-performance garments," shares Maasbøl. "LTP is a specialist in handling textiles."
Across both divisions, LTP occupies a strategic position in the supply chain between material suppliers and the brands themselves, and plays a critical role from the idea stage through to the delivery of the final product.
As a true agile manufacturer, LTP's cutting edge, lean production facilities are instrumental in maintaining the astute approach of its wide-ranging capabilities in catering to the demands of its clients and unlocking a pathway to innovation.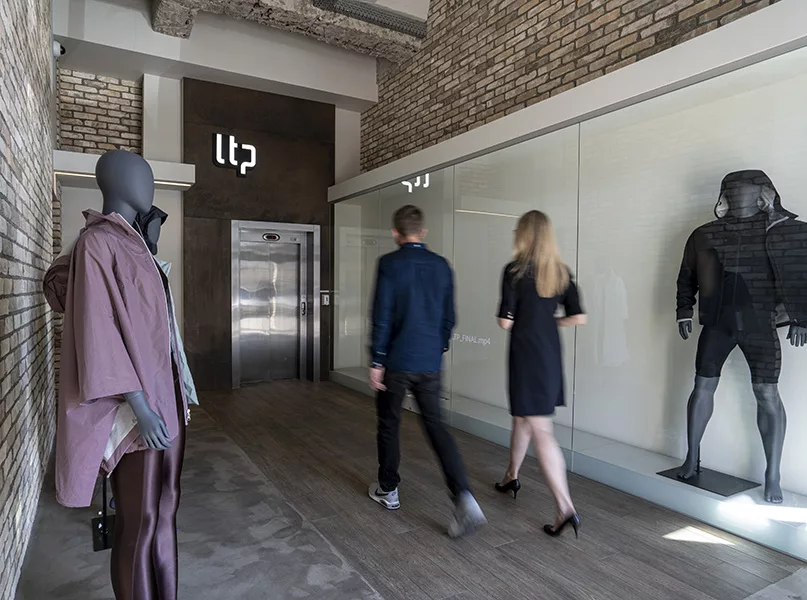 INNOVATORS OF INDUSTRY
Innovation is the lifeblood of LTP – a concept that is firmly woven into the company's DNA and stands as a key differentiator. Indeed, LTP is one of the few global manufacturers with regional innovation centres in both Europe and Asia.
Maasbøl identifies the Garment Division as "a proactive innovation leader" in supporting its customers through the combination of in-house specialists and new technologies and equipment. These technologies include ultrasonic, laser cutting, quilting, sublimation, seam-sealed and glued garment manufacturing techniques. This is bolstered by a dedicated team of fabric and trim experts specialising in innovation, performance and sustainable materials.
This garment manufacturing prowess creates an avenue for LTP to venture into value-added services for the benefit of its customers, fuelling future innovations.
"LTP is more than garment production, since we offer value-added services specifically designed to provide our customers with tools to take next steps towards new and exciting product developments," he affirms.
A few examples of such services include a 360°Innovation Book, 3D product visualisation, trend analysis, the Sport & Outdoor Apparel Network, and the LTP Crafted App.
Elsewhere, the LTP Furniture Division has been the focus of significant investment into digital solutions, to the extent that it can now support direct IT integration from order flow and stock to warehouse/transport management and shipping via a partner portal.
The latest innovation in this field is the new offering of a Development Acceleration Centre, which includes in-house furniture wood frame building and foam cutting. Offering 3D development capabilities, this streamlines new product development by significantly reducing the lead time to market.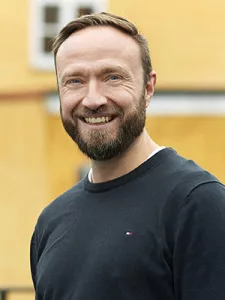 PEOPLE-CONSCIOUS
As evidenced by this latest development in the Furniture Division, LTP leverages digital innovation to drive improvements on behalf of its clients. Whether clients, employees or partners, LTP demonstrates a commitment centred on communication to its people, complementing its social outlook as a responsible corporate citizen.
In this respect, LTP strikes a fine balance between cherishing its own talent despite industry-wide labour shortages, and adopting digital transformation that points toward revolutionary automation processes.
"As with most other industries, LTP has been experiencing difficulties in getting the required workforce for production, which has accelerated the need for the company to focus on automating its production processes, beginning with the Furniture Division," Olsson elaborates.
Although automation is welcomed within manufacturing processes as a step forward in innovation, this is not at the expense of human capital.
"Our manufacturing services are a form of craftmanship that require skilled employees to service premium brands," he continues. "Even though automation is moving fast, there is still a high need to attract and retain skilled employees. The same goes for skilled employees and managers who will drive the digitalisation and sustainability agenda."
With regards to furthering this agenda, LTP recognises the responsibility and potential it has to be an influential voice to its partners across leading furniture and garment brands.
"The textile industry is transforming, and the brands, manufacturers and material suppliers must unite in strategic partnerships to invest in the future, achieving agility and visibility in reducing environmental impact," observes Hvidkjær.
As such, LTP uses its partnerships to collaborate with brands and suppliers on materials substitution, product development and innovation for design for durability, and design for disassembly. These commitments also extend to minimising production waste and optimising waste recycling.
Consequently, partners are approached as a means to further LTP's own goals in driving change as a collective and share the best practices it has refined over years of operation to make the industry more sustainable.
"We promote knowledge sharing to actively participate in the transformation of the industry," she affirms.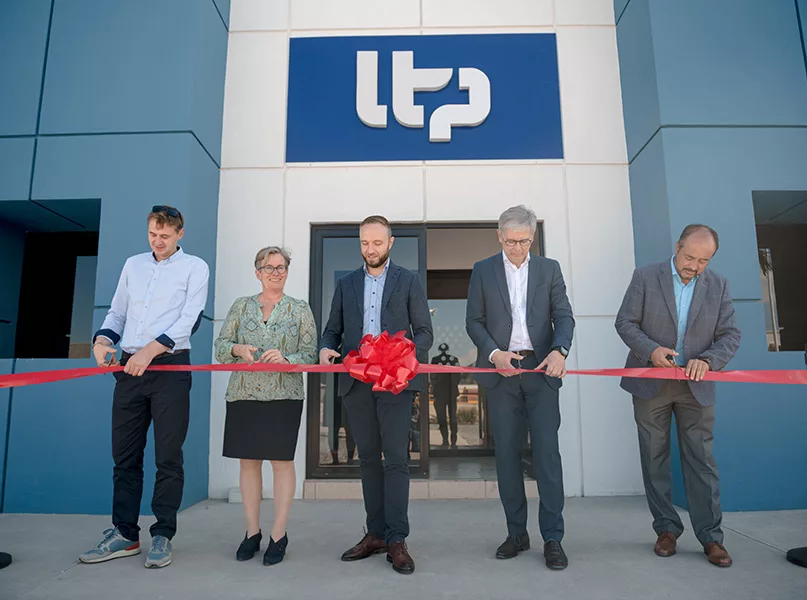 DRIVING SUSTAINABLE MANUFACTURING
In the transformation of the industry that LTP envisions, both digital and environmental evolution can flourish symbiotically.
This concept is embodied by the LTP 'Consciously Crafted' initiative, echoing the company's sustainability standpoint and enshrining its commitment to drive conscious manufacturing, with environmental and ethical accountability determining its choices in producing durable, functional, premium products.
A tangible example of consciously crafted manufacturing processes being put into action within the Garment Division can be seen with one of LTP's key trim suppliers – YKK.
"YKK is one of LTP's main suppliers in the garment industry," she continues. "The YKK Fastening Products Group is trusted worldwide for their impeccable production standards and thorough quality control processes for slide fasteners, plastic hardware, hook and loop fasteners and much more.
"They include a sustainable and recycled product range called 'Natulon', which are recycled zippers that LTP is also consuming for a lot of products. The demand from customers for using sustainable and recycled trims is increasing and it's of the utmost importance for us to be able to provide the best range of trims from world known suppliers like YKK," surmises Maasbøl.
A GROWING IMPRINT
Looking to the years ahead, LTP is continuing to spread its net wide with an ever-growing footprint. Although the last five years alone have seen LTP grow the business by more than 75 percent, this pace to drive long term growth shows no sign of slowing.
The company has a new production plant for the garment industry opened in Romania last year, while the Furniture Division is pursuing expansion in North America thanks to the recent establishment of a new factory in Mexico.
"As we serve premium brands, LTP will look further to other European countries in search of high technical skilled capabilities. We are met with increasing requests from our Scandinavian and North European customers demanding the products to be made in Europe," Hvidkjær says.
This growth is set to meet the burst of consumer demand that has risen from the ashes of the COVID-19 pandemic, particularly for the garment industry. However, with the current economic climate, impacted by the ongoing energy crisis across Europe, and the conflict in Ukraine, the market for both divisions is defined by both volatility and uncertainty.
Despite these uncertain times, the priorities that define a global leader in quality furniture and textiles manufacturing for the world's premium brands remain steadfast.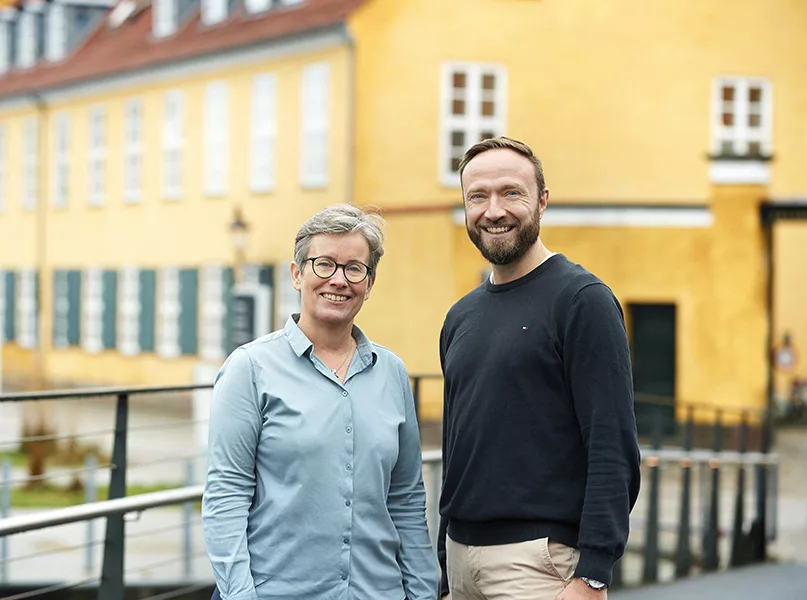 "We are committed to significantly improving LTP's overall sustainability performance and to driving positive change across our industries"

Jeannett Hvidkjær and Henrik HOLMGAARD, Olsson, Group Executive Management, LTP Group