Caroline Thompson-Hill, Regional Managing Director for Europe, discusses how Accolade Wines is making the wine trade more environmentally sustainable.
FROM GRAPE TO GLASS
"Companies have to act on their carbon footprint for the sake of the planet, and we want Accolade Wines Europe to set a positive example that we hope the rest of the industry will follow."
Accolade Wines is 'Making Every Drop Count' with its global sustainability strategy, covering every aspect of one of the world's leading international wine businesses and providing it with a single global vision for the future.
With a proud heritage that dates back to the founding of its first winery almost 170 years ago, Accolade Wines recently achieved carbon neutrality for its European operations in 2019 as certified by the Carbon Trust, an independent organisation accelerating the move to a sustainable, low carbon economy.
The certification of Accolade Wines Europe's branded wine portfolio, which includes the UK's biggest wine brand, Hardys, reflects the company's long-term commitment to sustainability and reducing its impact on the planet.
"We aim to move further in all areas of our business, not least in packaging. We regard it as our responsibility to lead innovation across the wine sector, and sustainability is key to that," says Caroline Thompson-Hill, Accolade Wines' Regional Managing Director for Europe.
On the subject of packaging, Accolade Wines is a signatory to the Australian Packaging Covenant, a sustainable packaging initiative which aims to change the culture of business by designing more sustainable packaging, increasing recycling rates, and reducing packaging litter.
Signatories of this programme endeavour to demonstrate leadership in sustainable packaging design, share information to further recover and recycle used packaging materials across the industry, and work cooperatively across the supply chain.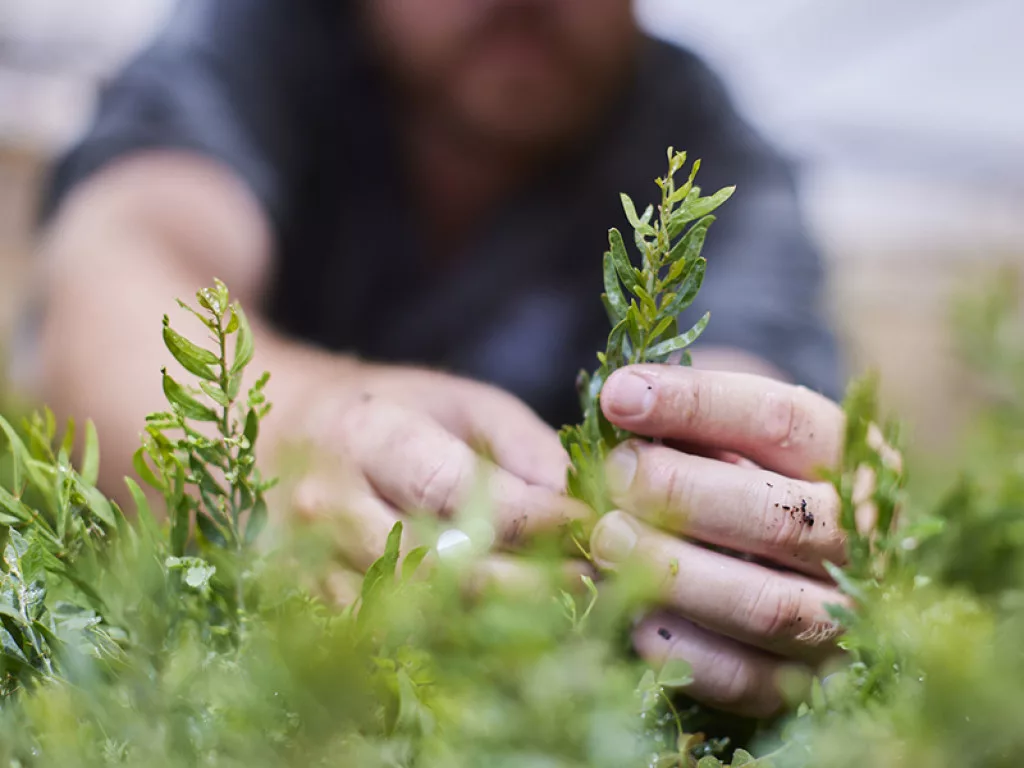 SUSTAINABLE INNOVATION
Accolade Wines sells over 150 million bottles of wine in Europe every year, and continuously seeks opportunities to reduce its carbon footprint.
It reflects demand from shoppers for greener products, with 84 percent of wine consumers believing that brands have a responsibility to look after the planet. "We have to meet the constantly changing tastes and lifestyle choices of shoppers and consumers," Thompson-Hill recognises.
As such, the company has introduced lighter weight bottles for its Hardys and Echo Falls brands to reduce its glass-related CO2 footprint. Accolade Wines is also launching fully circular, recycled glass products, actively developing paper-based bottles, and introducing more recyclable packaging across 'Wine on Tap' formats.
Otherwise known as bag-in-box wines, the concept was hugely popular in the 1970s and fundamentally a good idea. As with many things it did eventually go out of fashion, however Accolade Wines is pioneering its revival.
"It's great from a sustainability point of view because there is less packaging and the wine stays fresh for much longer," observes Thompson-Hill.
"Couple that with the impact of COVID-19 and the rise of home consumption, the format is enjoying a great comeback with some amazing products and innovations."
Meanwhile, investments in on-site renewable energy have commenced with the installation of solar panels at an Australian vineyard, and in 2019, a 2.5MW wind turbine at Accolade Wines' European manufacturing site, 'The Park'.
"We examine every aspect of our business, from energy and water use to packaging and logistics. A vital element is our investment in on-site renewable energy; the wind turbine at The Park generates around half of our energy needs alone," Thompson-Hill reveals.
Accolade Wines Europe has partnered with climate and sustainability experts, ClimateCare, who specialise in high quality projects that both reduce carbon emissions and improve lives.
ClimateCare is working closely with Accolade Wines globally on projects to help offset residual carbon emissions across its brand portfolio. These projects include the Yarra Yarra Biodiversity Corridor, which helps to restore ecosystems and preserve threatened and unique flora and fauna in Australia, alongside innovative afforestation in Chile, clean cookstoves in South Africa, and renewable energy in the US and China.
"These projects not only cut carbon emissions, helping to tackle climate change, but they deliver a variety of sustainable development impacts. "For instance, clean cookstoves reduce indoor air pollution, a major health issue in the developing world," outlines Thompson-Hill.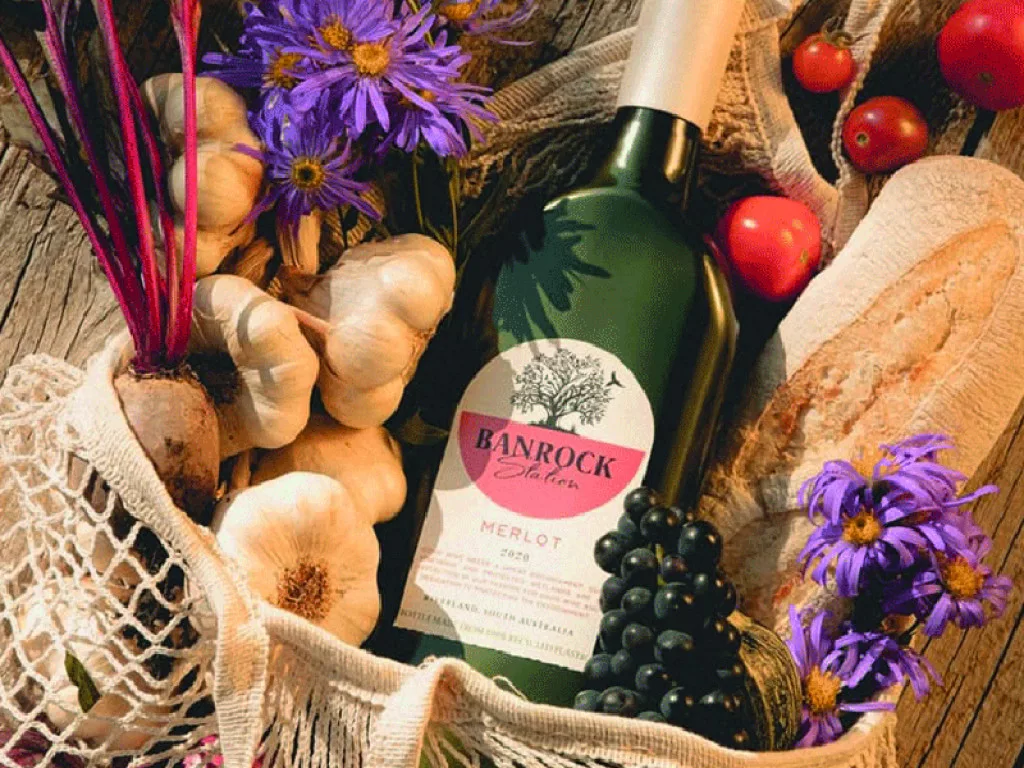 ACCOLADE WINES AND ENVIRONMENTAL RESPONSIBILITY
Accolade Wines has a long-term obligation to manage the business in an environmentally responsible manner at all levels, from the vineyards through to the production facilities and distribution networks. It is also highly aware of the environmental risks to the industry generated by the likes of climate change, resourcing challenges, and security of supply.
The company works closely with partners, suppliers and customers alike to minimise its environmental impact, both through a defined purchasing policy and by assessing and using new technologies and alternative materials.
This is exemplified by Accolade Wines' support for the Banrock Station Environmental Trust (BSET), established in 1995 to reinvest profits from the sales of wines from the Banrock Station brand into environmental projects in the region and around the world.
To date, Accolade Wines' commitment to BSET exceeds AUD$6 million across more than 130 projects in 13 countries.
"We have worked with government and volunteer groups to restore the wetlands in the Banrock Station area, creating a thriving ecosystem of approximately 1,500 hectares of lagoons, flood plains and native woodlands," shares Thompson-Hill.
She also notes that there are many ways in which Accolade Wines can delight consumers and make a positive impact on the planet.
"It means taking some risks and breaking some norms, especially as we move into new categories, formats and propositions."
Acknowledging that the transition to a low-carbon world will take time, carbon neutrality is by no means the end of the sustainability journey for Accolade Wines. Indeed, as part of its Carbon Trust certification, the company has committed to a year-on-year reduction to its product supply chain's carbon emissions.
"We will continue to develop new processes and technologies to reduce our carbon impact and introduce new, exciting products that are better for the planet and loved by our consumers," Thompson-Hill concludes.