The Payments Association's purpose is to empower the most influential community in payments, where connections, collaboration and learning shape an industry that works for all. We dig deeper with Director General, Tony Craddock.
THE PAYMENTS ASSOCIATION INDUSTRY SPOTLIGHT
Europe is a region currently witnessing phenomenal change throughout the vast and complex payments industry, driven by a combination of technological advancements and immense consumer demand.
Trading in Europe within the expansive payments industry is not cheap. In order to stay afloat, many financial institutions must now rely on the backbone of large and complex organisations.
For both domestic and international businesses, Europe remains much more complex than other continents, mixing languages, payment methods and even regulations.
The European region has also seen an explosion of FinTech businesses in recent years, offering many similar products to traditional banks.
As the world still struggles to return to pre-COVID-19 levels, several such industries have turned adversity into a fresh advantage. With digitalisation processes already well underway, the payments sector has received a key boost, with European citizens increasingly demanding better customer experiences through digital payments.
With the EU's payments sector as varied as the cultures of each member state, the European point-of-sale (POS) market recently announced a post-pandemic increase of 14 percent yearly growth, with Norway, Belgium and Spain as the most dominant forces in this impressive rebound.
The European Banking Authority (EBA) claims the utilisation of digital platforms to bring customers and financial institutions closer together is rapidly expanding and this growth is projected to continue surging as financial institutions look to satisfy customer demands for both convenience and decreased costs.
The Payments Association exists today as the largest community in the field of payments. Now curating communities in the UK, Europe, and Asia, helping almost 300 companies enhance their commercial interests, The Payments Association endeavours to solve societal problems such as financial exclusion and evaluate new opportunities for innovation in payments.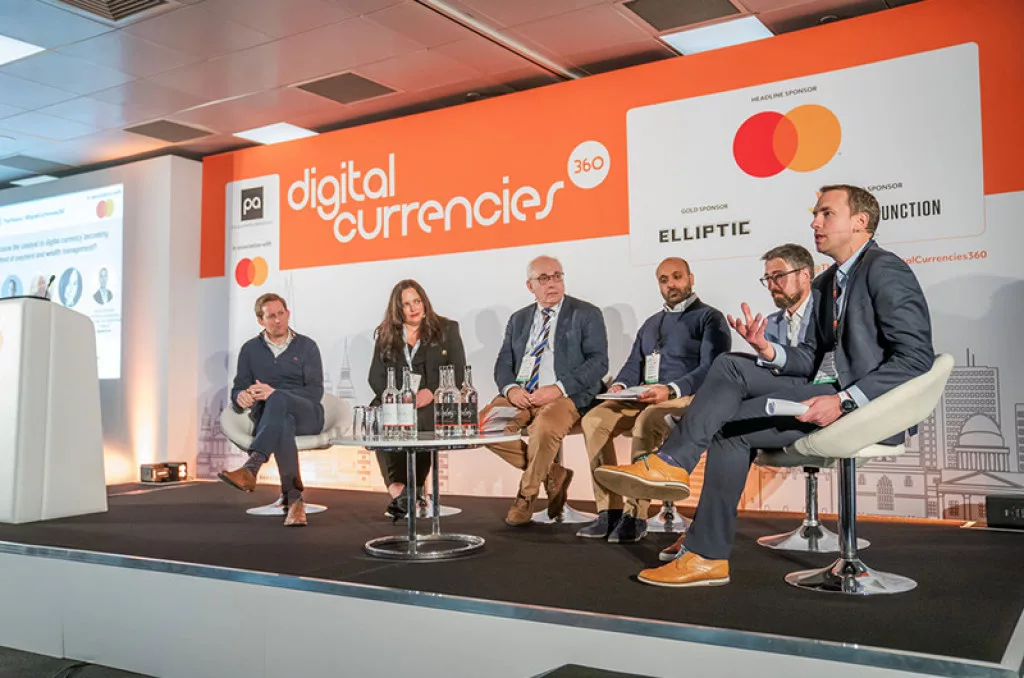 QANDA WITH THE PAYMENTS ASSOCIATION
Could you talk us through The Payments Association – when was it founded and what was its initial vision?
Tony Craddock, Director General (TC): The association was founded in 2008 by myself and a small board of directors who identified that the payments industry was undertaking a period of rapid evolution and change. Back then, there wasn't a network that could act as the catalyst for that growth, so we saw an opportunity to set up such a community that could support and serve the interests of companies across the entire breadth and depth of the payments industry.
We've since deployed a commercial community model that has a range of services to cater for the various needs of the community and as a result, we have built a very loyal and growing membership base.
We have also achieved a high level of engagement from our members and were recently recognised as the UK Association of the Year by the Association Excellence Awards 2022, which we're really proud of.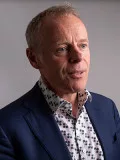 Do you think you've succeeded in delivering that initial vision?
TC: I think we're just starting out really. We started off in a tiny room with a small group of people. We didn't have a big pot of money to invest in this, and it's been built organically using our own investment, hard work and creativity.
I believe there's now a need to play an even greater role on several fronts to serve the interests of the payments industry. It's an unusual sector because, unlike many markets, where you find yourself competing with other companies, for those in the payments industry, collaboration is a prerequisite for success. Today's partner or competitor may be tomorrow's supplier or customer. So everybody must get on with everyone else. We enable this collaboration by providing a range of different events, research projects, and industry engagement working groups, which make collaboration easy and efficient.
In payments, collaboration is not a project. It's a lifestyle.
With the economic downturn and the hangover from the pandemic ringing in our ears, we have to further improve how we influence industry institutions such as the regulators, the Treasury and central banks, to make sure that the foundations of our industry are rock solid.
We must also look to deepen the breadth of services we provide, particularly around training and development, and broaden them, by growing across the EU and in different regions of the world.
What are some of the major challenges and developments the association is currently facing?
TC: One of the issues that keep our members up at night is that fraudsters and scammers are getting smarter, so we as an industry must get better at preventing them from scamming and exploiting consumers.
Secondly, we've got to incorporate new technologies into our blueprint for the future. For example, the Bank of England is running a proof of concept for a Central Bank Digital Currency (CBDC) wallet, which is really progressive and exactly the sort of new technology that we must encourage the industry to embrace.
Thirdly, our community must try to encourage the adoption of new innovations without unsettling the underlying financial system, while promoting the UK as a market-leading provider of the different components that make our industry work. And we need access to an informed and progressive government that is prepared to provide support for our sector, so we are in the process of encouraging and inspiring the current government ministries to promote and embrace the adoption of new technologies and proportionate, agile regulation.
Elsewhere, there is going to be greater pressure to consolidate because of the changing nature of funding in the industry. After a decade of major investments into FinTech and payments, there's less money around right now, and the money that there is will be more carefully focused on short-term profit rather than longer-term growth. This means that some people's cash runways will be shorter than they had expected, and they will therefore be looking to consolidate with others. Personally, I welcome this, as it means those companies that focused on revenue rather than profit, with all the risks attached to this approach, will be absorbed into others built on more robust foundations.
"The key to the facilitation of profitable business partnerships is collaboration, which is enabled through engagement"

Tony Craddock, Director General, The Payments Association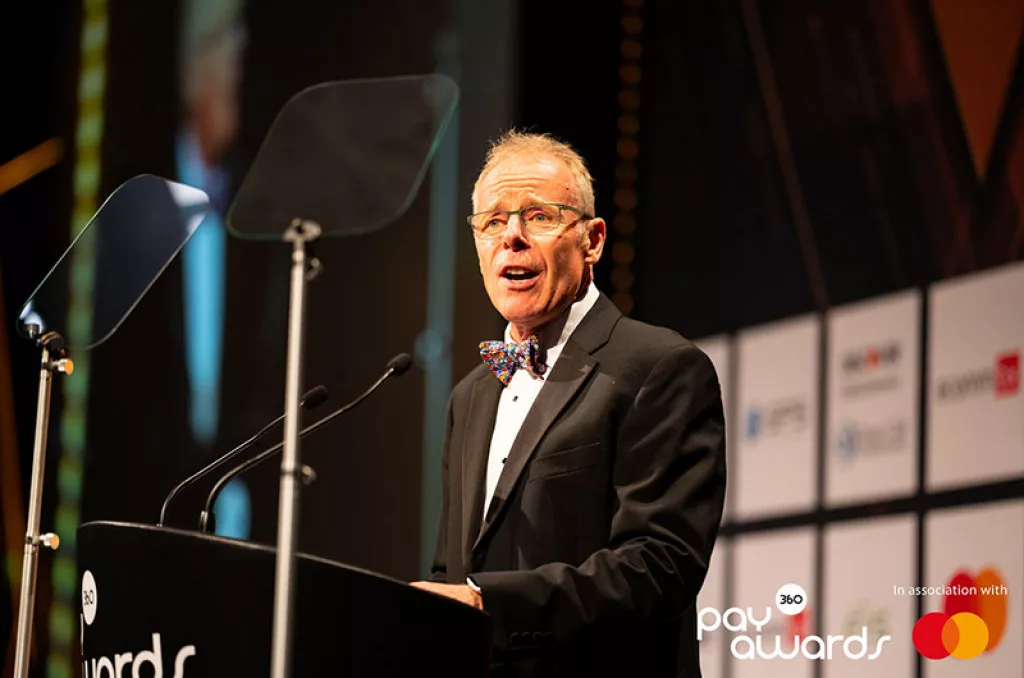 Is it challenging to keep up with the rapidly changing technology landscape within the payments sector?
TC: Yes, and our role is to continue to champion those new developments and to encourage people to take on and adopt new approaches, new solutions, and new technologies. Equally, we must be mindful of the fact that although our industry is dramatically different to how it was even 10 or 20 years ago, in the grand scheme of things. The debit card was invented 30 years ago, and the credit card was only invented 60 years ago, so these are long term innovation cycles.
Looking at an example such as the addition of digital currencies into the technology landscape, while we're all excited about what it might mean, we also recognise that the adoption of something like this will take several decades, so we must possess short-term enthusiasm, but keep our eyes on the long-term horizon.
How do you see the association developing over the next five years?
TC: As a membership platform business grows in scale, the value for both the buyer and the seller also grows. In such a virtuous circle, the more members you have, the more value they get and the more productive our community becomes to run. This allows us to invest more in delivering value to our members, and the virtuous circle continues.
Secondly, we'll become increasingly focused on our policy and government relations agenda because the government needs to be completely aware of and excited about the potential for this industry sector to generate new jobs, new businesses, and successful shareholders and to do that in a way that competes with other countries. Now that we're outside the EU we need to remain focused on building the UK as a centre of leadership in payments.
And finally, we believe that bringing people together post-pandemic is increasingly important, so we're going to invest in delivering larger events to make sure that our members and sponsors get access to greater opportunities, not just here but around Europe.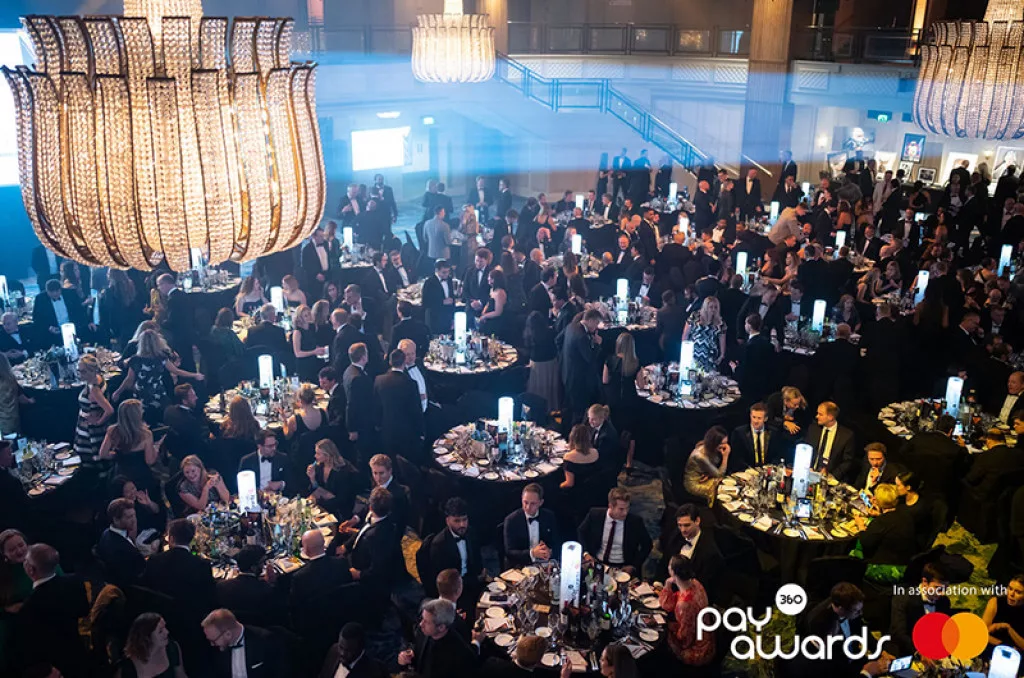 What is the key to facilitating profitable business partnerships?
TC: The key to the facilitation of profitable business partnerships is collaboration, which is enabled through engagement.
For example, we facilitate an Advisory Board of 18 senior executives who have been elected by their peers to represent the industry. They help to set our content agenda, ensure our governance is world class and serve as our voice in the community. In return they create profitable partnerships with each other and our members.
We also get senior executives involved with our seven community projects. These focus on the things that matter to our members, including financial crime, financial inclusion, regulation, cross-border payments, open banking and digital currencies. This year, we have launched a new initiative, Project ESG, which will help our industry to achieve a set of responsible, sustainable goals. It is proving to be extremely popular because our members really care about these things. And through these projects, relationships and partnerships are formed.
What makes this such a lovely business to work in is that we enable people to have a greater impact on the world around them in a way that makes them happier and more fulfilled. They feel more resilient in their working lives because they affiliate with like-minded others, have a place where they belong, and have influence over their collective destinies.
In the years ahead we will also be focusing on two other important components. Firstly, we want to professionalise payments. We believe that too often people acquire skills and expertise in our industry simply by doing work and we would like to accelerate the pace at which they can learn by providing additional professional learning opportunities and more training.
Secondly, we're going to be accelerating the democratisation of our community. We want our members to be increasingly able to influence what it is that the community does, and the way in which it is delivered through regularly checking in with our members and allowing them to influence the day-to-day content and direction of what we do. This means that the community is not only positioned as being for them, but they've been involved in creating it, and co-creating it along with my team.
In the end, however, it's really about the people we have on our team that makes all this possible. You don't generally wake up in the morning and say, I want to work for a financial services trade association. Instead, people have joined us who are brilliant at developing great content for events, superb at managing business-to-business accounts, inspired at shaping policy or excellent at marketing and business development. And they have come together with the collective purpose of improving lives everywhere through payments. As a result, we have a wonderful team of highly motivated people who love working together and doing well by doing good. It's inspiring and the real secret of our success.