With passenger and cargo traffic recovering at the Port of Helsinki, CEO Ville Haapasaari outlines plans for port infrastructure developments and carbon neutrality.
THE GATEWAY TO FINLAND
After navigating the choppy waters of the COVID-19 pandemic, sea passenger traffic is now rebounding in Finland.
In 2022, 8.1 million passengers travelled through the Port of Helsinki, one of the busiest passenger ports in Europe and Finland's main port for foreign trade, a number that is expected to grow once again in the coming year.
Though still shy of pre-pandemic levels, due in part also to the war in Ukraine and Finland's close proximity to Russia, the port is on a promising upward trajectory having more than doubled its passenger volumes from 2021.
"Naturally, the COVID-19 pandemic has been tough. Our passenger traffic suffered a lot and practically stopped in March 2020 due to travel restrictions and people staying at home during lockdown," notes Ville Haapasaari, CEO of the Port of Helsinki.
"This resulted in a significant drop in our turnover, and we had to do much cost cutting, but passenger traffic is now clearly bouncing back and the expectations for this year are high. Our market share of Finnish maritime passenger traffic is almost 80 percent."
Container traffic, meanwhile, has remained strong in the cargo sector, with a record total of 15.2 million tonnes of goods transported via the Port of Helsinki in 2022.
An important hub for cargo logistics and Finland's security of supply, the Port of Helsinki has a significant positive impact on the country's economy and employment.
"We saw only a quick drop in cargo volumes in 2020, but thereafter we have been on an upwards growth path. Naturally, global problems in container traffic had a negative effect on us, but that was compensated by strong growth in roll-on, roll-off (Ro-Ro) traffic," informs Haapasaari, who has always been interested in logistics and shipping having worked practically his whole career in the field.
As CEO, Haapasaari saw an opportunity to make use of his work experience and develop the port's operations, improving Finland's connectivity to the rest of the world in terms of both passenger and cargo traffic.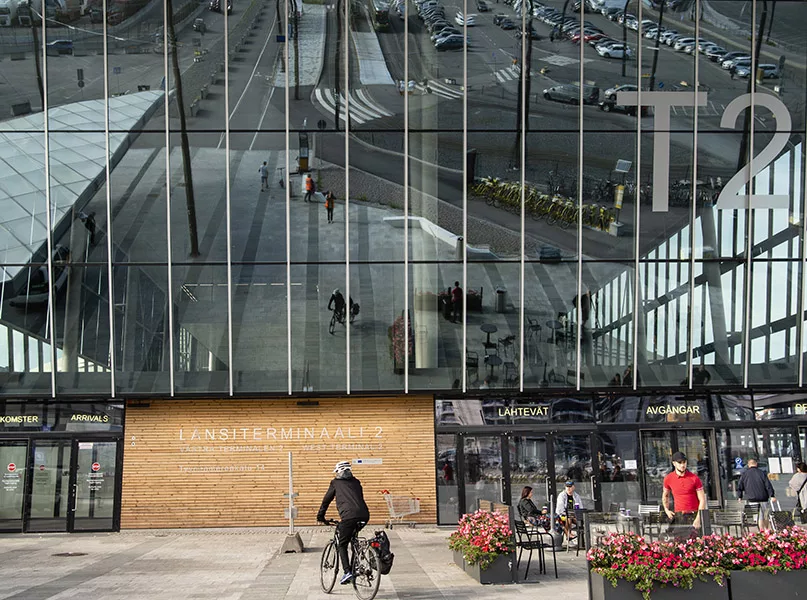 BRINGING PEOPLE AND GOODS TOGETHER
Serving as a gateway for both cargo flows and people, the Port of Helsinki manages a total of eight harbours, six of which specialise in ferries and cruises, complemented by two cargo harbours for general traffic.
The port's busiest line is between Helsinki and Tallinn, traversed by more than nine million passengers per year, followed by the Helsinki-Stockholm line.
"Our passenger volume in 2019 was over 12 million, of which 600,000 was from international cruise traffic. Naturally, due to our position in the capital, international cruise traffic to and from the Port of Helsinki far outnumbers any other city in Finland," Haapasaari shares.
Fully owned by the City of Helsinki, the port's revenue (approximately €100 million) is fairly evenly split between passenger and cargo traffic, the latter of which mostly comprises unitised cargo (lorries, trailers, containers).
"Our mission is to bring people and goods together to accelerate sustainable growth. For the coming years, our focus is on bouncing back and growing in a sustainable manner, ensuring safety and security in all of our operations," outlines Haapasaari.
The Port of Helsinki aims to achieve carbon neutrality in its operations by 2025, and has invested significantly in onshore power solutions (OPS) over the past few years, given vessels are the port's main source of emissions.
"Our latest OPS installation was completed in December 2022, and all liner traffic that spends more than a couple of hours at berth in the downtown harbours is now able to connect to OPS," Haapasaari reveals.
"The next step in OPS development in Helsinki will focus on the cruise and container segments."
Staying on top of developments in the field is of utmost importance to the Port of Helsinki, as well as open and frequent communication with suppliers and end users.
Alternative fuels are another hot topic of discussion in the industry, and for the port it all boils down to future-proofing.
"A cultural change in the organisation is at the heart of tackling these new challenges. The process of including new metrics at all levels is complex, but with a systematic approach we have taken tremendous steps forwards," says Haapasaari.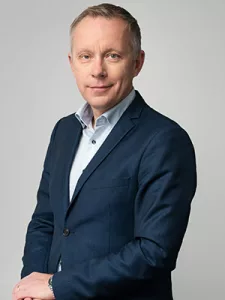 PORT DEVELOPMENT PLAN
The Port of Helsinki has equally invested heavily into improving the energy efficiency of existing buildings under its control.
New buildings are also being designed with stringent emissions targets in mind, such as the multi-purpose passenger terminal currently being planned for the West Harbour as part of the port's development plan.
With the ambitious goal of being carbon negative during its life cycle, the Port of Helsinki believes the terminal will set the standard for future investments.
"Our port development plan concerns the development of port business in connection to port locations and operations, especially in Helsinki city centre harbours," Haapasaari tells us.
"The principal idea is to manage ferry passenger traffic between Helsinki and Tallinn from the West Harbour, and Helsinki and Stockholm from Katajanokka Harbour. In addition, the current South Harbour will have space for high-speed ferries and international cruise vessel operations, and Vuosaari Harbour will have future development plans for cargo operations."
The West Harbour is the largest project within the port development plan, comprising the new passenger terminal building as well as extended quayside and harbour marshalling areas, and a tunnel connecting the harbour with the Länsiväylä motorway.
"This is a key project which will create an operationally important structure for smooth, interference-free and predictable traffic, ensuring that the port's sea and land traffic can be managed as a cohesive whole," explains Haapasaari.
Katajanokka Harbour will likewise house a new passenger terminal building and harbour marshalling areas, whilst all harbour sites and facilities will be equipped with the latest technologies including digital solutions, OPS and auto-mooring devices.
The development plan is set for completion by the end of the decade, starting with the West Harbour extension and harbour tunnel project before moving onto Katajanokka Harbour and finally the South Harbour.
"Planning for the West Harbour and the harbour tunnel has started with layout planning, an environmental impact assessment, and town planning. Construction of the tunnel and new passenger terminal is expected to start in 2025 and 2026, respectively," Haapasaari details.
"Our port development plan concerns the development of port business in connection to port locations and operations, especially in Helsinki city centre harbours"

Ville Haapasaari, CEO, Port of Helsinki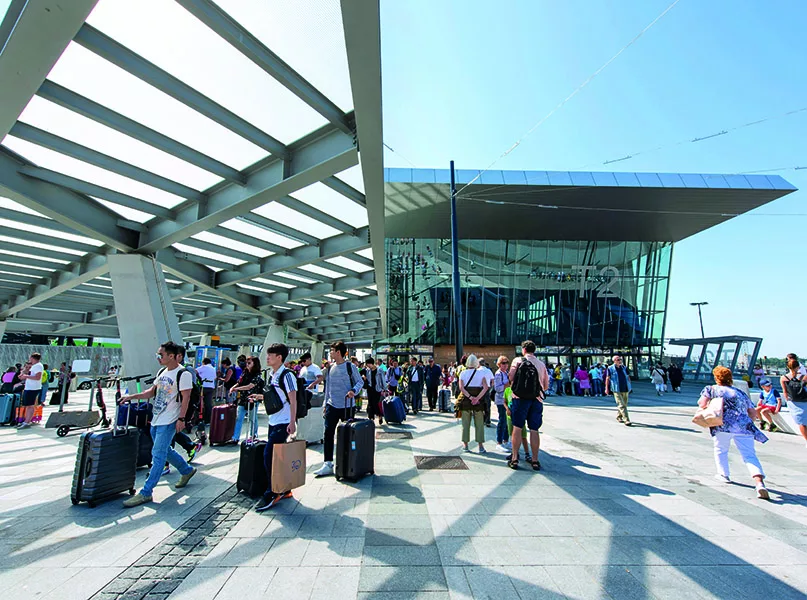 PREPARING FOR THE FUTURE
2023 is set to be an important year of preparation for the Port of Helsinki's development plan investments, as it readies permits prior to commencing the construction phase in 2025.
In what has been an exceptional couple of years in the port's operational environment, first with the COVID-19 pandemic and then the war in Ukraine, preparation has been a valuable lesson.
"We have formed and executed models of continuity planning together with our stakeholders, and we shall keep up with that to ensure our own resilience," concludes Haapasaari.
The port is also moving forwards with its carbon neutrality programme, increasing its supply of OPS and smoothening the flow of traffic with smart port gate solutions.
Together with shipping companies, another of the Port of Helsinki's focus areas going forwards will be to find ways to speed up passenger traffic recovery, and work on new traffic in the cargo sector.