Kunooz Oman Holding SAOC is unleashing the potential of mineral deposits in the Sultanate of Oman. Group CEO, Naif Al Awaid, provides an update on the company's mining, quarrying and logistics projects.
UNEARTHING TREASURES
Oman has some of the world's richest and most diverse mineral deposits.
Yet, despite a number of quarrying and mining operations being underway, mineral deposits are still relatively unearthed in the Sultanate.
Mining is therefore, unsurprisingly, one of the key focus sectors under the Omani government's economic diversification programme, to unleash its abundant potential.
"There are a lot of untapped opportunities within the mining industry," says Naif Al Awaid, Group CEO of Kunooz Oman Holding SAOC (KOH).
Kunooz translates to "treasure" in Arabic, and KOH comprises five subsidiaries and three associates within the mining, quarrying, construction minerals, and logistics sectors.
Incorporated in 2014, KOH is 20 percent owned by Minerals Development Oman (MDO), the executive arm of the Omani government tasked with developing the mining sector in the Sultanate, with the remaining 80 percent belonging to local private investors.
MDO, which continues to build on Oman's rich mining heritage and drive the commercialisation of prodigious mineral resources, is responsible for delivering the strategic objectives stipulated in Oman Vision 2040.
"Mining has become one of the pillars of Oman Vision 2040," Al Awaid tells us.
According to Oman Vision 2040, a future Omani economy that embraces technology, knowledge and innovation will allow for the production of competitive products and services, with higher knowledge and technology components.
Consequently, this will contribute to developing the economy and enhancing its competitiveness in most sectors and activities, including mining.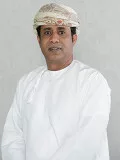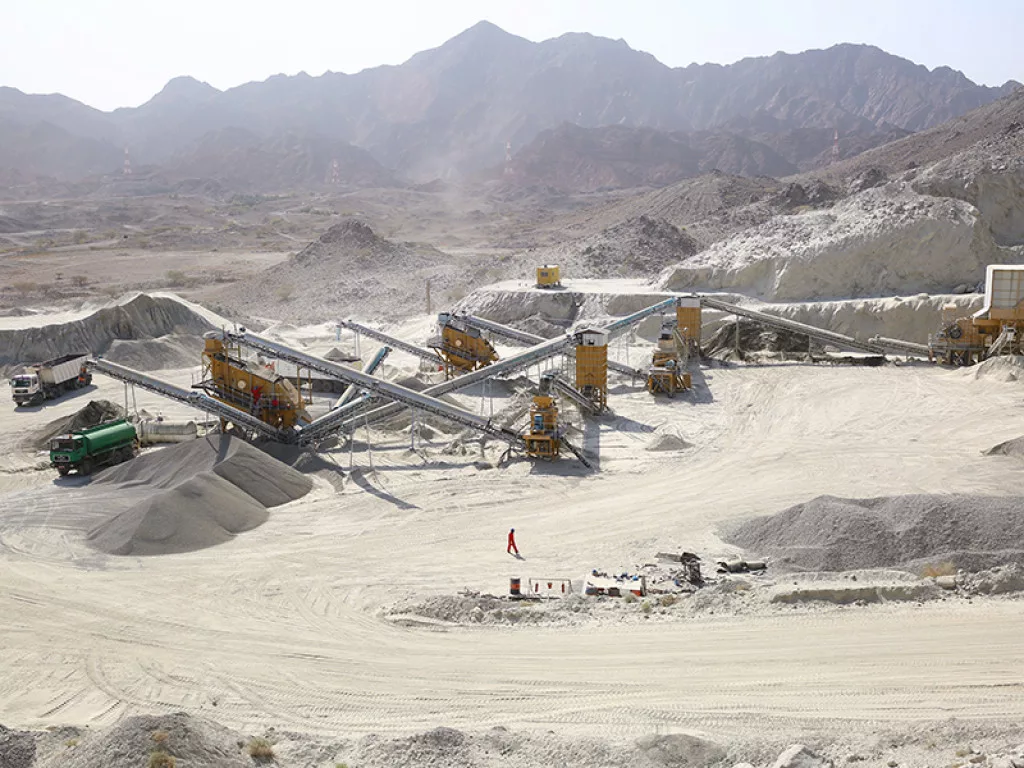 CREATING VALUE
In line with this, Oman's significant mineral wealth needs to be commercially exploited by the likes of KOH to maximise in-country value (ICV).
Not only will this support the national economy, but it will invariably lead to further exploration activities, provide more job opportunities across Oman, and achieve prosperity for the country.
In July 2021, the Industry Development of Energy and Minerals (IDEM) unit was created by the Ministry of Energy and Minerals (MEM) to focus on the downstream processing of minerals and ICV addition, instead of exporting unprocessed raw materials.
"We are going to focus on ICV, and there will be huge potential downstream," states Al Awaid.
"Our focus on creating ICV within the country puts us in a good, competitive position. Competition will always be there, so we need to think regionally and internationally to give ourselves an opportunity to excel."
Oman's mountains host intact and exposed ophiolites, which could contain metal deposits such as copper, gold, magnesium, platinum and more.
"The geographical diversity within the region itself gives rise to a variety of different products and minerals. It's always an exciting space where you can add value and measure it," Al Awaid continues.
Gypsum is one mineral that holds particular promise in Oman.
The Sultanate is the world's largest exporter of gypsum by weight, shipping approximately nine million tonnes to ASEAN (Association of Southeast Asian Nations), Southern and Eastern African countries in 2019. The outlook continues to look positive, with demand from India and Asia predicted to grow further.
Taking Oman's gypsum industry forward is Kunooz Gypsum, one of the company's five wholly owned subsidiaries. The construction sector is the main end user of gypsum, which is primarily used to produce plaster of paris and plaster boards.
"Kunooz Gypsum is located in Dhofar, and we are looking into ICV on the gypsum side," Al Awaid informs us.
To this end, two important projects are being considered by Kunooz Gypsum, with the development of a gypsum powder and a gypsum board factory.
"With the gypsum powder factory, we can create added value for gypsum in construction and other areas of usage."
"If we can diversify, we will be able to foster resilience within our organisation, and with resilience we will be able to achieve sustainability"

Naif Al Awaid, Group CEO, Kunooz
VARIETY OF MINERALS
Kunooz Gypsum is complemented in the mining and quarrying space by two further subsidiaries, Kunooz Gabbro and Kunooz Marble.
Gabbro, a dark, igneous rock formed by the cooling of molten magma trapped beneath the Earth's surface, is a material of preference for the construction industry.
Demand in the market for crushed stone, aggregates and gravel has shown steady growth over recent years, and Kunooz Gabbro is the leading producer of high-grade gabbro for the local market in the Omani capital, Muscat.
"Kunooz Gabbro produces gabbro in different fragments and sizes, which supports the infrastructure in the Muscat area," Al Awaid elaborates.
Al Awaid notes that Kunooz Marble was affected by the COVID-19 pandemic along with Kunooz's construction materials subsidiary, Kunooz Readymix, which is engaged in the manufacture of crushed stone and washed sand for use in the production of ready-mix concrete.
"Both Kunooz Marble and Kunooz Readymix were affected by COVID-19 due to the shutdown of construction. We are trying to revamp those areas, and see how we can enhance them," he says.
Kunooz also owns a 35 percent share of Majan Mining, an associate engaged in the mining, crushing, and exporting of limestone. An important raw material for various industries, limestone has strong links to the construction industry, steel production, and cement manufacturing.
Limestone is processed by another associate of KOH, Carmeuse Majan, of which the company owns a 27 percent share. Carmeuse Majan calcines limestone at extremely high temperatures to obtain lime, which is used as an additive in industries such as metallurgy, environmental treatment, sewage and water treatment.
Elsewhere, KOH is exploring opportunities in dolomite and basalt, where the company has two quarries and is starting the next stage of its feasibility study. Meanwhile, KOH is looking to build up alliances with big players in the production and extraction of magnesium and other minerals.
Dolomite contains around 21 percent magnesium, according to Al Awaid, which could be used in the local market or areas of manufacturing, especially the automotive sector.
"We can collaborate with the automotive, steel, and many other industries where they are using a high percentage of magnesium and other downstream minerals for different manufacturing processes," he suggests.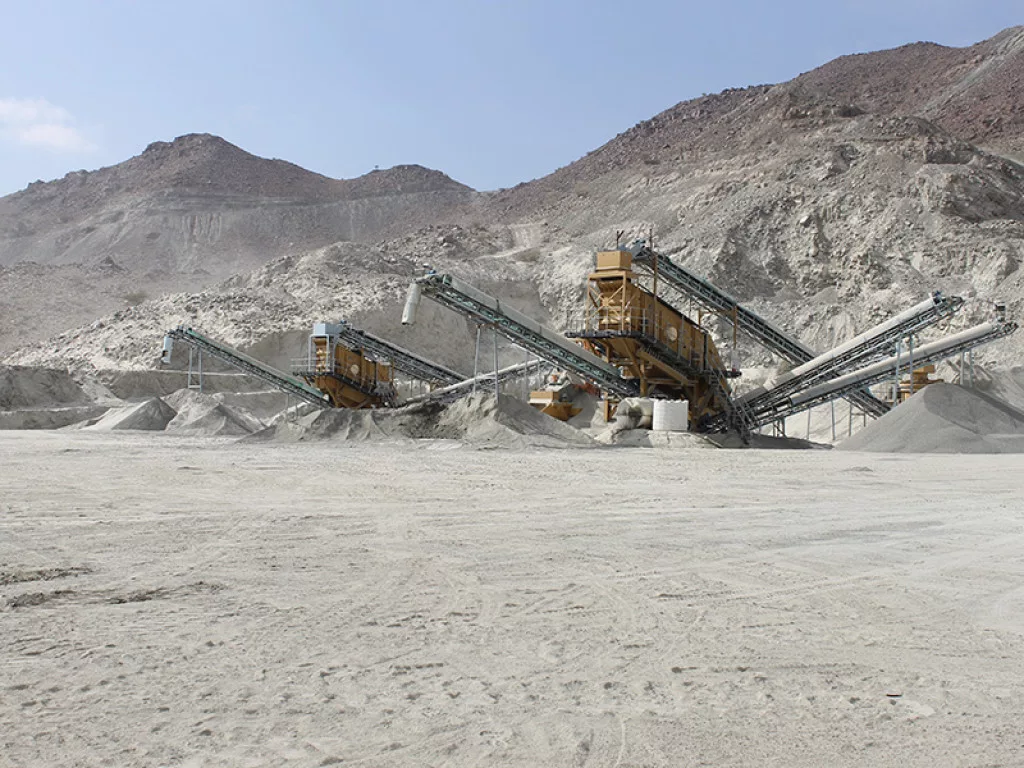 LOGISTICS SOLUTIONS
Supporting KOH's mining companies from mine to port is an expanding fleet of prime movers and trailers owned and operated by Kunooz Logistics, who supply services to the company's Marble, Gabbro, and Readymix subsidiaries.
Focused on bringing sustainable and cost-effective supply chain solutions, Kunooz Logistics has extensive experience in bulk and flatbed transportation as well as port operations management.
"Kunooz Logistics covers the whole of Salalah, Dhofar, Duqm as well as Sohar. It is focused on transportation, and we are currently trying to convert more opportunities in supply chain logistics," outlines Al Awaid.
One such opportunity in logistics and supply chains that Kunooz Logistics is focusing on is cold storage warehouses, with negotiations underway with an off-taker.
The cold storage warehouse project is located in the Rusayl industrial area, and comes as Kunooz's cold storage business continues to thrive.
"Our cold storage business today is increasing, with eight percent growth and high potential," Al Awaid states proudly.
"Cold storage is used for food, pharmaceuticals, and because the country is growing, I believe there is a need for such facilities to be available in order to enhance the products and services for the end user.
"We need to identify our end users, what the best way of reaching them is, and the mode of transportation, whether we're talking about raw materials, finished products, or services. I think that needs to be a collaborative effort," he adds.
The multitude of mining, quarrying and logistics projects being undertaken by KOH reflects the company's aim to diversify its areas of activity.
"It is a privilege to be part of a team that is looking into different activities and creating diversification in our business. If we can diversify, we will be able to foster resilience within our organisation, and with resilience we will be able to achieve sustainability."
KOH is equally focused on the environment by reducing waste and CO2 emissions, as well as participating in corporate social responsibility (CSR) practices.
The company's crushers and mining machines, for example, are moving to a solar operating system, whilst dust controls have been put in place to ensure that employees are working in a clean environment.
"We are trying to be a good partner with communities and local societies," affirms Al Awaid.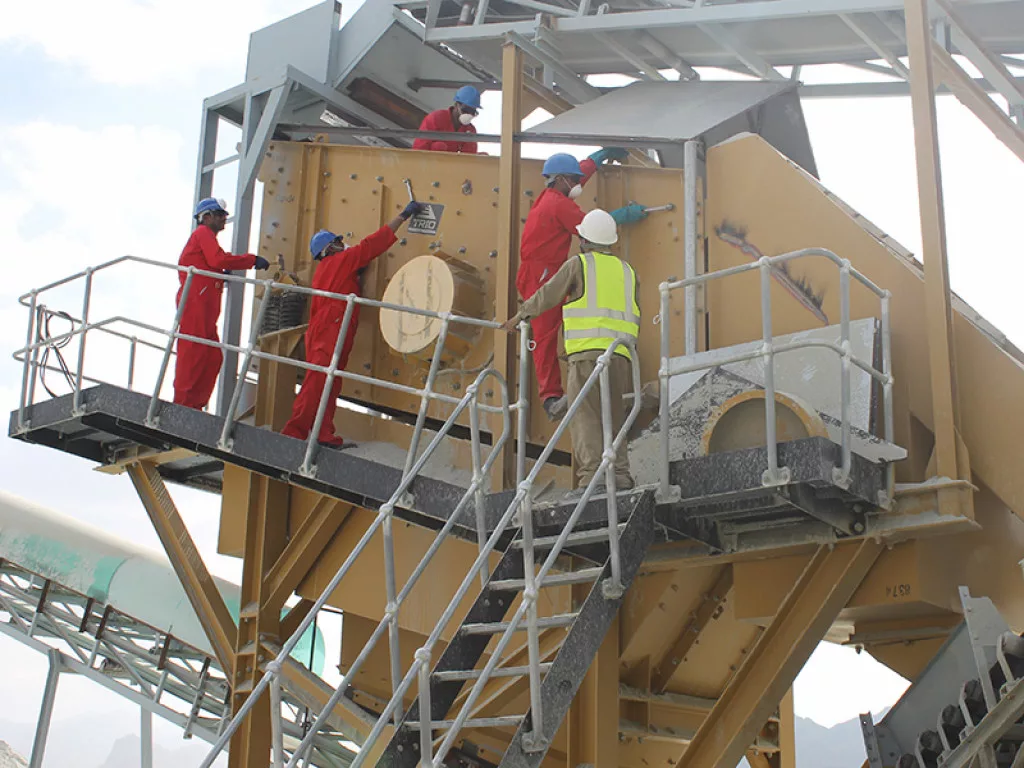 PRIORITISING SAFETY
Above all, KOH's main asset is its people, whose mindset and skills are integral to what the company is aiming to achieve.
Employee safety is therefore one of the main challenges for KOH, as working in mines comes with a number of risks.
"Coming from an engineering perspective, safety is one of our high-priority key performance indicators (KPIs). If you don't care about your main asset, you will never reach where you want to be," Al Awaid emphasises.
"Whether it's the blasting, equipment, or dealing with certain types of soil and rocks, safety requires a lot of attention. I think safety in the mining sector needs to be brought to the level it's at in the oil and gas industry."
Away from the mines, strict safety measures have also been put in place for KOH's drivers and operators, to help save lives on the roads.
Safety is clearly fundamental to KOH, as it aspires to be an employer of choice and continues to enhance its KPIs over the next 12 months.