Encapsulating both innovation and agility, Astute is the UK-based technology-driven solutions provider powering the global defence sector. We explore its industry-leading services with Director of Aerospace and Defence, Freddie Roe.
REDEFINING DEFENCE
"The defence sector has really driven the evolution of our business and what we are today. As our customers have needed more from us, we've continuously evolved and innovated to be what they want us to be."
For leading defence supplier and global sourcing expert Astute Group (Astute), the name says it all. As a company with evolution and agility embedded in its DNA, Astute is reputed for its ability to accurately assess the market and make timely moves to the advantage of both its customer base, and the future sustainability of the company.
With multi-faceted strengths spanning product design, fulfilment, and support, Astute demonstrates a malleable ability to cater to the demand of customers and innovate, maintaining a strong position of relevance and competitiveness in a dynamic and advancing field.
As a technology-driven franchised and independent distributor and supply chain solutions provider, Astute has a growing footprint that currently spans 10 offices worldwide complementing its base on home turf in the UK.
A STORY OF EVOLUTION
Astute was founded in 1989 by Geoff Hill, after he identified a need within a customer base of aerospace and defence companies seeking support once OEMs had obsoleted a product and needed assistance in finding that product available on the market.
Freddie Roe, Director of Aerospace and Defence at Astute, and orator of the opening statement, has witnessed the company's journey of evolution since first joining the business as a salesperson in 1999.
"I've been at Astute for 22 years, joining fresh out of college. Astute was a very different business back then to what it is today. When I joined, there were roughly 15 of us in the company and we only turned around roughly £5 million a year," he recalls.
"The type of business that we went after back then was also very different, since we were far more of an independent distributor, taking on broker type business."
Roe himself grew through the ranks from his original sales position to Global Business Manager, then joining the company's Board of Directors and heading up the defence sector overall, devising Astute's strategy in navigating aerospace and defence.
Simultaneously, the company itself grew to develop three different business units with additional strengths in design, fulfilment and support.
Throughout this time, Astute has maintained a constant strength in retaining its original customer base. These include iconic names in the defence sector, such as Thales, BAE Systems, and Leonardo – the latter of which was one of Roe's first customers.
"As the business has evolved over the years, the Defence customer base has been a constant," Roe comments.
This evolution comprises a journey of growth from an SME to a medium-sized, privately-owned business with a turnover of £120 million in FY 2021 and a global network across nine different regions. This includes two offices in the US and Mexico, Astute GmBH in Germany, subsidiary offices in Turkey and Israel, Astute PTY in Australia, and Astute Asia, which is headquartered in Malaysia.
Nevertheless, Astute maintains the crucial agility and flexibility that is characteristic of an SME.
"We are still able to react extremely fast for a customer and give them the agility required in the procurement of products, manufacturing, support solutions and services – both commercially and financially," Roe tells us.
"The experience, knowledge, and the education that we've gained throughout our extensive evolution is what gives us a competitive advantage."
This competitive advantage is sustained through continual growth, acquisitions and Joint Ventures (JV) that push the boundaries of the industry whilst pursuing trajectories of growth in strategic global markets such as Asia.
Keeping pace with innovation, in early 2021 Astute made the acquisition of ISMOsys – a Pan-European representative company, comprising commercial, sales and technical expertise in electronics.
"This is a different type of business model that is very concentrated on early concept technology, so it's a slight change of direction for us," Roe adds.
As a heavily technology-driven enterprise, the ISMOsys acquisition not only extends Astute's extensive component portfolio, but also provides further opportunities for alignment in growth areas.
"We don't stay stagnant – change is everything.
"Our ability to evolve from what was essentially just a broker to where we are today – heavily involved in the conceptual phase of the design and innovation of new products, managing and fulfilling the production phase of a customer's key equipment, and then supporting that equipment throughout its lifespan – is a huge benefit to the customer," states Roe.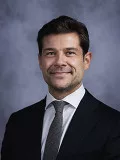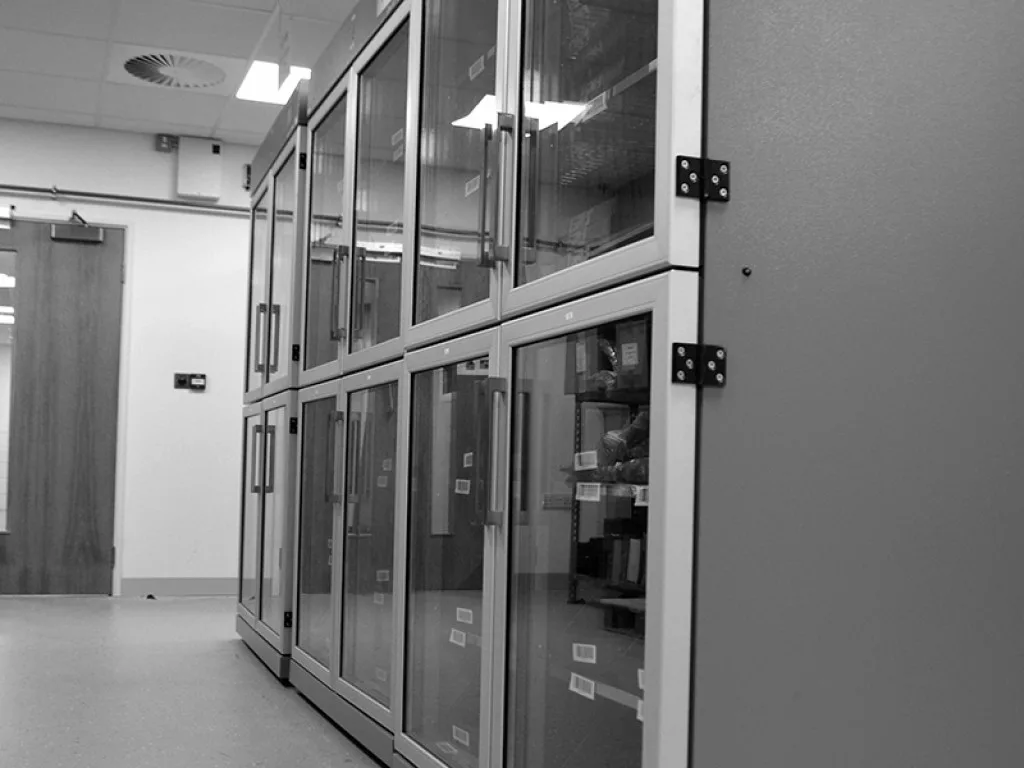 DESIGN, FULFILMENT, SUPPORT
The Astute entity today is composed of three business units, each of which intersect and work in conjunction to effectively oversee the entire life cycle of products and components.
With each customer's needs ultimately unique, this allows Astute to offer a bespoke solution, tailored to individual requirements.
Beginning with the conceptual, design phase, Astute's world-class engineering team collaborates with the customers' engineers on a concurrent basis to access the most advanced technology on the market – for anything from a submarine to a radar. Managing and mitigating the risk of obsolescence is integrated into this early stage of the process.
Fulfilment comes into play as the design concept becomes a production item, supported with global sourcing and the franchise division delivering stock solutions.
"Throughout the production period, we can make sure that product is readily available, provisioning stock from around the globe and putting together stock profiles from our facility in Stevenage," Roe explains.
Although Astute has evolved significantly from the early days of buying and selling product, the franchise side of the business remains a key area of investment and growth moving forward, with the continuous review of its technology offering, adding new lines, partners and areas of technology.
This original model of independent distribution has proved essential in recent years, as stock in semi-conductors and electronic components is at an historic low. With global sourcing a key aspect of the fulfilment division, Astute becomes increasingly attractive for customers navigating an open market in search of reliable stock from around the world when their original manufacturers and distributors may be struggling.
This is where Astute's role as the first line of defence against sub-standard product comes to the fore. The company not only sources product from around the world, but it also implements rigorous testing procedures to ensure that it is of guaranteed quality using the protection of ACAP (Astute Counterfeit Avoidance Programme).
"The threat of counterfeit product and sub-standard material is growing. We invest heavily in our laboratories, both in the UK and the US, where we test components and perform destructive analysis to ensure that it is original," Roe explains.
Meanwhile, the support unit, formerly known as Astute third-party logistics (3PL), offers complex supply chain solutions that are instrumental in reducing touch-time with products for customers, creating a seamless and reliable experience.
"This is of huge importance to our prime defence customers, who want to be as close to no-touch procurement as possible.
"In many cases, the customer wants a built system to turn up on their doorstep, and that's where we come in. We look to bring the best in class of supply chain technology businesses and manufacturing companies from around the UK – as much within the UK as possible – and deliver them a best-in-class solution," he outlines.
Even if customers are not building in-house themselves, Astute can manage the process so that contract manufacturers deliver straight to the customer, offering unparalleled support. If needed, Astute holds 17 nitrogen storage cabinets in the UK that can house customer's products safely for as long as required.
"This is a model that begins with the early concept phase, right the way through to end of life.
"Our complex supply chain solutions 3PL business encapsulates all elements of design, fulfilment, support. We work concurrently with the customer to develop and manage a bespoke solution from concept to production, and beyond. It's a joined-up approach from the very beginning right through to the end of the product's life," he surmises.
"We continue to strive to be everything that a customer wants us to be – we want to be the most important supplier in their supply chain"

Freddie Roe, Director of Aerospace and Defence, Astute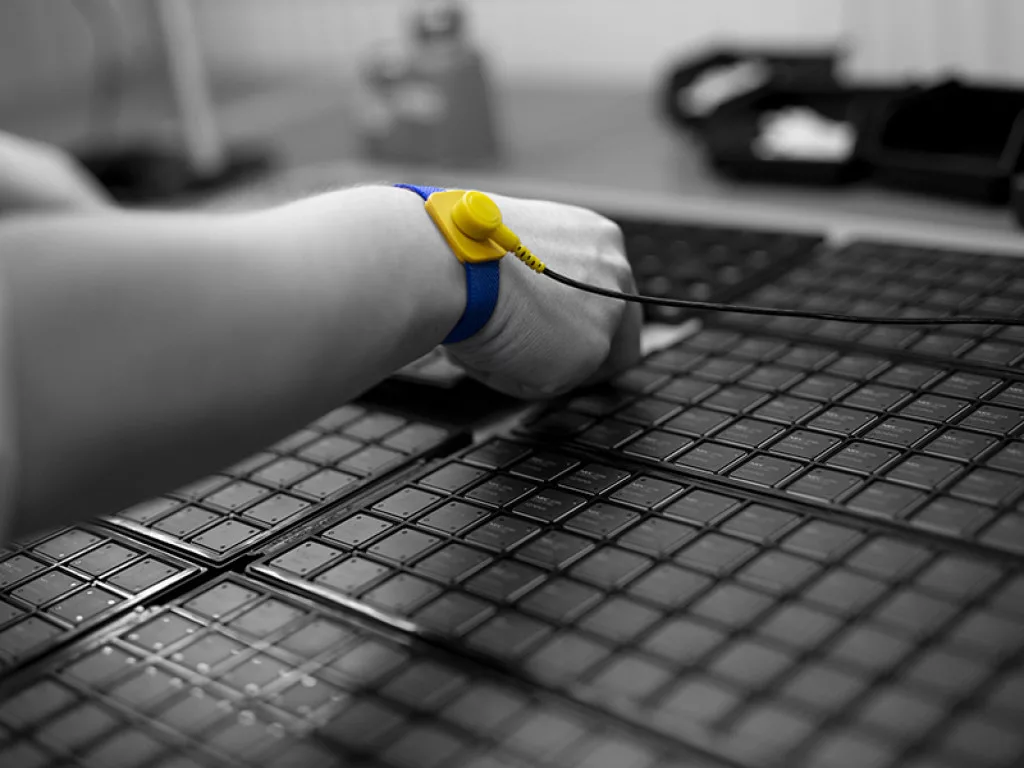 MANAGING RISK
Not only is a segment of the Astute business model entirely dedicated to eliminating risk through stringent measures in counterfeit avoidance, as seen with the Astute Counterfeit Avoidance Programme (ACAP), but the company itself mitigates risk by working with the concrete support of a robust network of partners and suppliers.
Astute's method of working with the customer hand-in-hand throughout the entire process, reflects the collaborative partnerships that are fostered throughout the business, endorsing close-knit, mutually beneficial relationships.
"The words partner and relationships are absolutely paramount to our business. We don't class our franchise clients as suppliers – they are very much partners to us and it's imperative that we manage these relationships so they understand what we are trying to achieve," states Roe.
Wherever possible, Astute channels reciprocal business by working with its customer base, building relationships and ultimately creating trust.
"Trust as a word is hugely important to us. Breeding and building trust over many years is crucial," he adds. Indeed, Astute's original customer base, who remain loyal clients since day one, is testament to these efforts.
"It is our aim to be the partner of choice every time."
These solid relationships proved crucial over the course of the COVID-19 pandemic, as stock plummeted and risk increased throughout the industries that Astute serves.
"The aerospace and defence sector was slow to react in forward buying and securing stock on the market in advance," he comments.
"But as a core part of what we do, our global sourcing team reacted fantastically. This coincided with a large investment we made into a new system, so that's worked very well for several of our customers giving us true insight into the global supply chain in terms of stock available around the world.
"We did a lot of design work throughout the early days of the pandemic, but now it is our global sourcing and counterfeit mitigation that has come to the fore, as people need product so badly that they're having to go into a grey market that they don't necessarily understand. We are able to manage that and mitigate as much risk as possible."
Astute responded to this challenging market environment with further investment into the capacities of its laboratories, working closely with customers on the inspection of products and creating a 'Lab Lite' solution that offers a quicker method of getting product to the door.
"I believe that a lot of our customers will agree that Astute has handled the challenges of the pandemic extremely well, and has continued to mitigate the risk of impact on their behalf in a professional way," Roe concludes.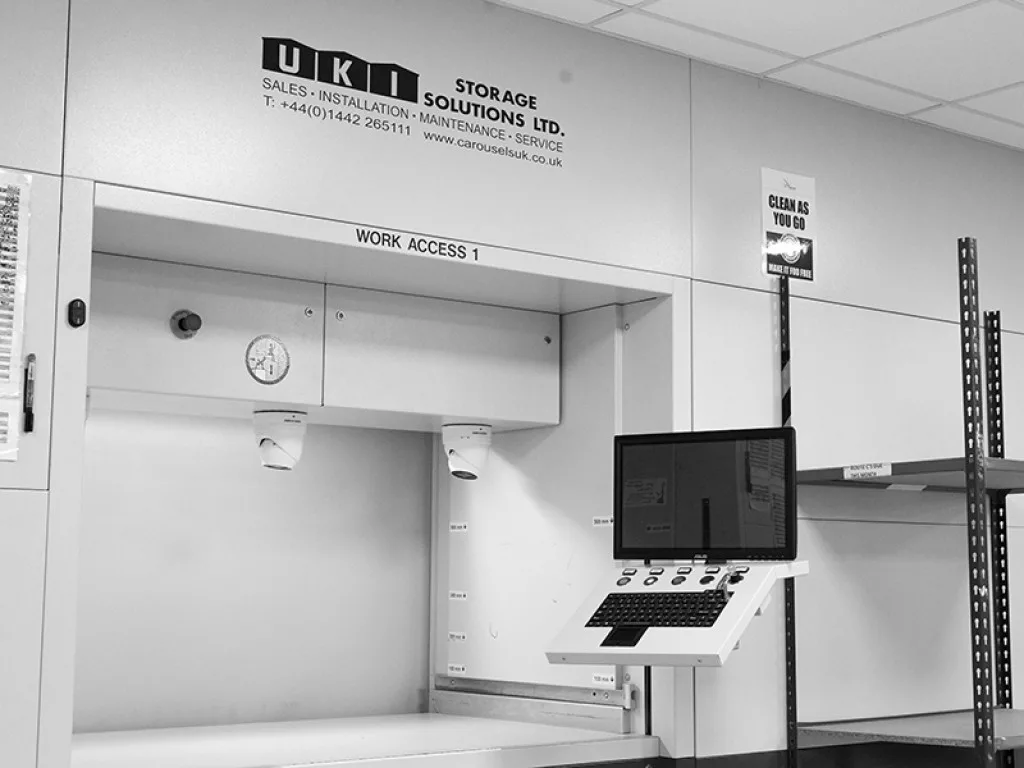 FUTURE PLANS
Looking to the years ahead, these elements of risk remain, but Astute is well-geared to cater to its customer's needs.
"I believe it will be Q4 2022 before anyone starts to see some stabilisation in the supply chain and that's a fairly consistent message across manufacturers," he states.
"Our main goal is to continue working alongside our customers and ensure that they continue to build in what is an extremely challenging market. We want to be the most important supplier in their books."
Growth within the business also shows no signs of abating.
"We are managing a strong growth period for the business, and Asia and the US are clear areas of growth in our strategy. We will also continue to expand in Europe with our ISMOsys acquisition," says Roe.
Aside from this, the introduction of new products provides exciting opportunities in new dimensions, as the company brings to market its own suite of products, as seen with the development of SALUS. Shaped by a dynamic amount of ceaseless activity, for Astute, the journey of evolution continues.