Since 1954, ASCO Industries has thrived as an historic family-owned aerospace engineering business supplying manufacturing of quality.
PASSION IN PRECISION
The rule at ASCO Industries, is to always be one step ahead.
Ranked by Flight International as one of the worldwide Aerospace Top 100 Companies, ASCO Industries (ASCO) was established in 1954 and continues to run as a family-owned business. Recently, the company was acquired by Switzerland-based Montana Group.
ASCO continues to be presided over by generations of the Boas family, with CEO Christian Boas currently at the helm. Today, the company enjoys an esteemed reputation as a world-class supplier in the design and manufacture of high lift structures, complex mechanical assemblies, and major functional components.
This global recognition is the direct result of ASCO's innovative stance as a leader in technological progress, incorporating the most advanced techniques within its production methods. The company caters to a diversified client base spanning the international aerospace sector, offering industry-leading engineering solutions in a highly competitive landscape.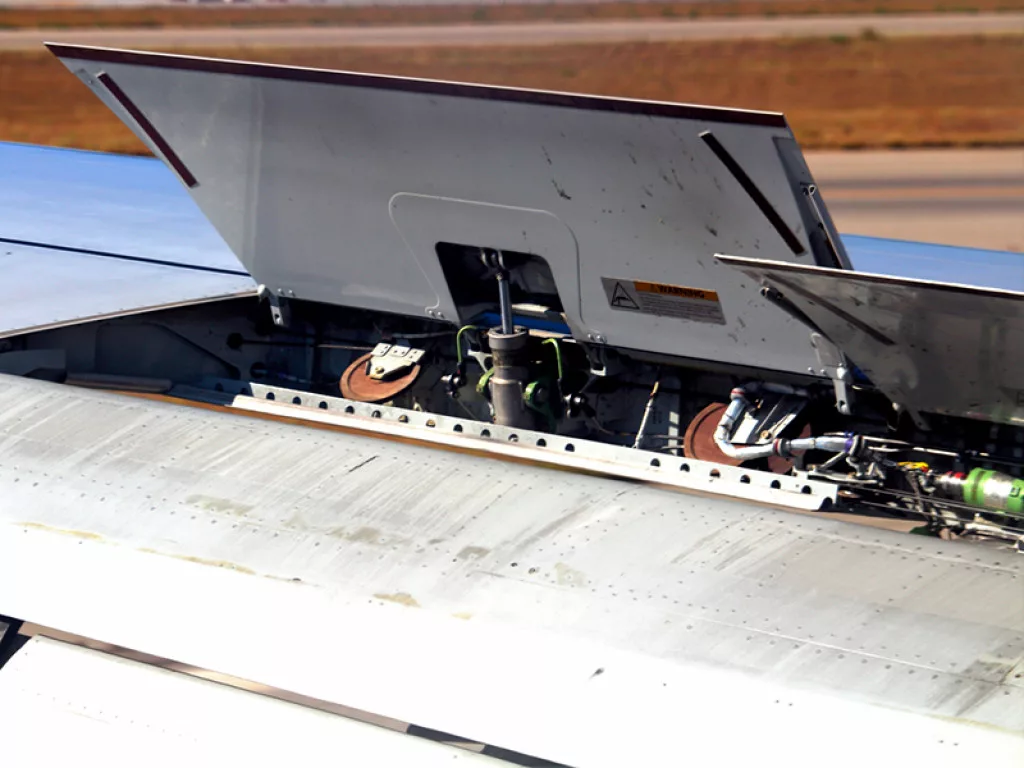 ENGINEERING PRECISION
ASCO's overarching commitment to its people and products, guaranteed at every stage of the manufacturing process, is that of precision. ASCO upholds the belief that precision in aerospace translates to a focus on the details, whilst maintaining a perspective of the bigger picture. As such, ASCOs' quality management systems and procedures are held to the highest level of international requirements.
A focus on continual innovation is the cornerstone of ASCO's technological prowess. The company recognises that this constant pursuit of improvement serves to create a leaner organisation with more environmentally-friendly manufacturing techniques, securing long-term financial strength to the benefit of all stakeholders whilst successfully meeting customers' objectives.
Its innovative solutions are enabled through continuous R&D and partnerships undertaken with both customers and academia. ASCO's products are comprised within two main areas; design and build, and build to print.
Within design and build, ASCO sustains its worldwide market position in high lift devices, developing deployment mechanisms and support systems for WING's movable leading edge slats and trailing edge flaps. Its strength in this area is reflected by the fact that ASCO has become the preferred partner of choice for most of the world's commercial aircraft fleet in the design and manufacture of enhanced lift and landing solutions.
In this segment of the business, the Concept Design Phase (CDP) is crucial, as the stage where ASCO's design and stress engineers develop new aircraft technology concepts integrated with the customer's design team. This extends to verification tests, final release and review authorisation of 3D models.
In build to print, ASCO demonstrates its flexibility in catering to various customer demands with the manufacture and assembly of high-precision five axis components produced in hard and light metal alloys. This includes landing gear, structural parts, fuselage, interfaces and attachments.
ASCO's relentless pursuit of excellence in engineering has been met with several awards throughout the company's operation. Ultimately, this precision-centric focus extends to ASCO's dedication to on-time delivery in accordance with the customer's exact requirements.
A significant ongoing initiative for ASCO is the company's recent joint venture with Sabca and Sonaca Group on the BeLightning project. This entails activity to build horizontal tails and related components for the F-35 Lightning II fifth generation fighter jet.
With all production activity centred in Belgium, the BeLightning project complements ASCO's continued production of flaperons (moving flight control surfaces) for the Lockheed Martin F-35 Lightning II.
It is this pride in both projects and products that led to Montana Group's purchase of ASCO as an esteemed manufacturer of aircraft parts, to expand the aerospace enterprises' offerings. Through the acquisition of ASCO, Montana Group will strategically further its competencies in product design, testing, and the manufacturing of hard metal components and assemblies for wing and fuselage structures.
"ASCO capitalises on its worldwide recognition and knowledge as an industry benchmark in the design, development, manufacture, treatment and assembly of complex high lift assemblies and critical structural subassemblies, to remain as an industry leader of technological developments within the aerospace industry"

ASCO Industries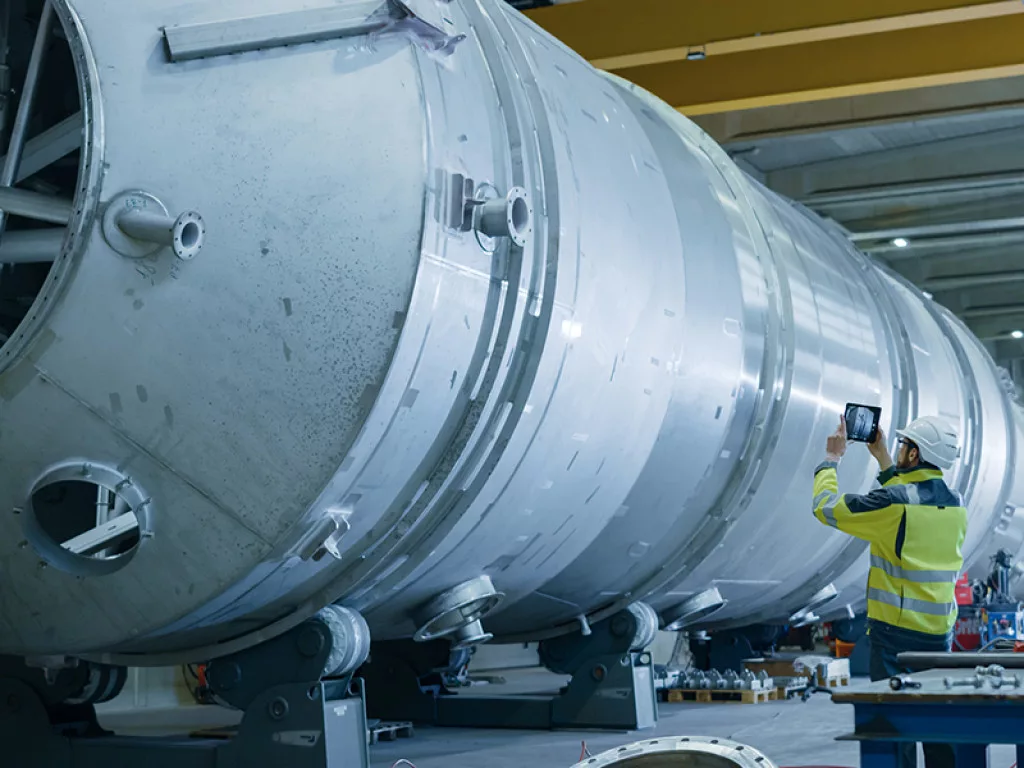 PRIDE IN PEOPLE
ASCO recognises that with their industry-leading reputation comes a level of responsibility to the people surrounding and included in the business; both in terms of customers and the employees whose careers rely on ASCO's success.
As a third-generation family-run business, ASCO instils an intimate way of working at all levels of the business that highly values staff and the company's relationship with the wider community.
By fostering strong partnerships, ASCO seeks to work closely with customers, which in turn mobilises the internal team to value working together, distilling a spirit of entrepreneurship and creativity.
The ASCO enterprise today totals approximately 1,000 members of staff working in manufacturing sites in Belgium and British Columbia. The know-how of ASCO's fleet of technicians is industry-leading, with unparalleled in-house capabilities. This is fostered through the active promotion of continuous professional training on all elements pertaining to current technical and commercial matters.
As the backbone of the business, all ASCO engineers are committed to maintaining excellence through the design and development of high technology applications for high lift devices and complex structural assemblies, whilst also working towards technologies and processes to create a greener environment.
By prioritising professionalism through teamwork, communication, education, and training, ASCO is able to attract and retain qualified staff who truly want to make a difference in the industry. These individuals prize a culture centred on collaboration and the generation of new ideas, whilst pursuing personal challenges that will help them fulfil their individual potential.
The company also champions a continuous development programme for all stakeholders in order to develop mutually beneficial relationships.
Leveraging the competitive advantage of its heritage in the sector, ASCO and its innovative, precise engineering will continue to define the future of aerospace.