Efficient logistical solutions are the key to moving time-sensitive produce across Europe and beyond. Jens Romer Sode, COO Scandinavia of Girteka Logistics, discusses the company's latest investments in the space.
MEETING LOGISTICAL DEMAND
"Each day, our drivers collectively travel the equivalent of 75 times the length of the world's equator, delivering our goods to people in Europe, Scandinavia, Russia, the Commonwealth of Independent States (CIS) region and beyond."
This tremendous undertaking is made by none other than Girteka Logistics UAB (Girteka), the logistics companies group that blends traditional trucking with modern technology, to safely transport products ranging from ice-cream and fresh fish to valuable electronics and lifesaving medicine on time and across a swathe of countries in the three regions.
"We are the largest European asset-based transportation company, transporting more than 820,000 full truck loads every year," continues Jens Romer Sode, COO Scandinavia at Girteka. "Overall, we have around 18,000 drivers across the whole of the company and own and operate about 9,600 trucks and trailers."
Across the company's Scandinavian brands, Girteka operates around 1,500 trucks and trailers, manned by 3,000 drivers and supported by an additional 1,200 people in its offices. With its eyes set on continually improving this environmentally friendly fleet, the company is the first choice in efficient and sustainable time-sensitive digital logistics.
"Girteka is a growing logistics company," Sode tells us. "In Scandinavia, we want to grow somewhere between 20 and 30 percent top line, and of course we have our four- and five-year plans, but in a year we want to become a half billion-euro company."
And Girteka is set to do just that. Combining its reliable hardware (trucks, trailers and warehouses), skilled employees, high quality processes and IT capabilities, the company is moving forward in the all-important logistics space, underpinned by a focus on greener operations.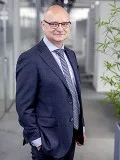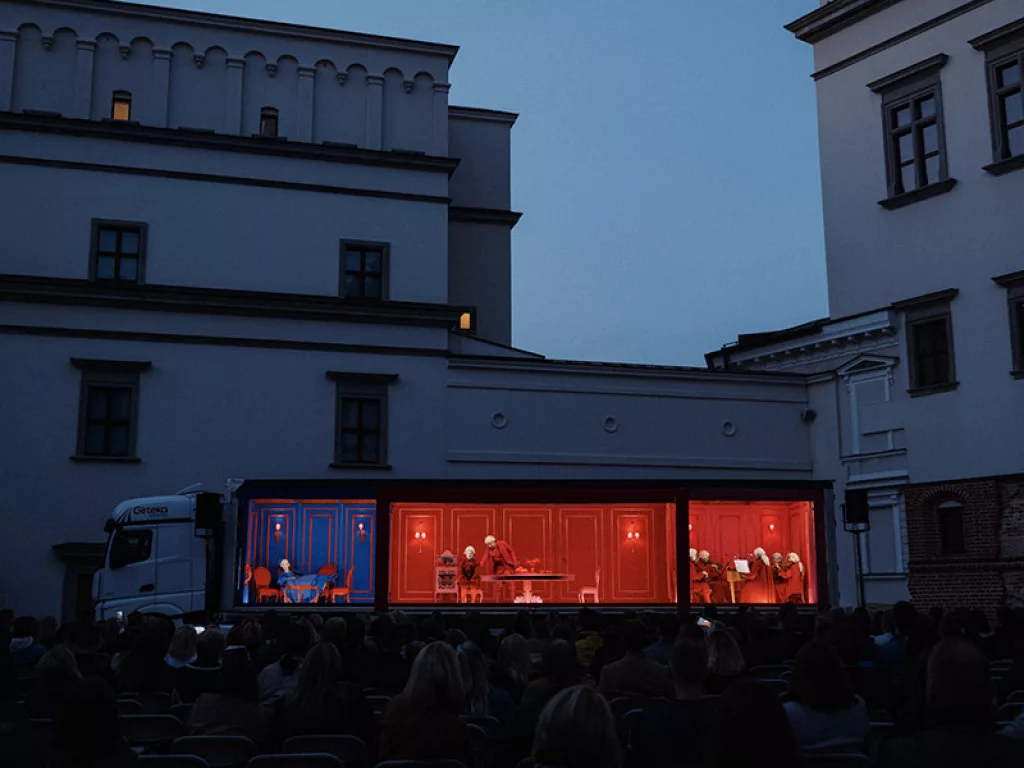 IMPROVING THE INDUSTRY
According to Sode, the current logistics environment in Europe is unique.
"There is a limited, and even diminishing, number of available drivers at the moment, so the industry is extremely interesting," he explains. "More than 200,000 drivers are missing from the logistics sector in Europe alone and so individual drivers are very much in demand presently.
"This means that those who can pay more for quality drivers are able to receive them and gain logistics capacity over others, so it has formed a more competitive industry."
Yet it is not only the declining number of driving personnel that is changing the sector.Sustainability is also playing a large part in how customers and clients look for partners in the pan-European logistics space, and keeping up with the best and latest in the field places some players ahead of others.
"There are all sorts of things happening in the sustainability space. Gone are the days when you used an old, environmentally damaging diesel engine; the world is looking towards other forms of energy, such as biofuel, LNG, and electric battery trucks, although the latter is still some way away yet for long haul international transportation," Sode tells us.
"But what is most critical when it comes to operating as sustainably as possible in the field is making sure that your trucks are moving with full loads. If a truck is moving a third or half of a load, it is still polluting more or less the same amount as a truck with a full load. So, when it comes to the planning and execution of truck logistics, making sure that there is an efficient network of fully loaded trucks is paramount."
Then there are intermodal solutions, such as utilising railway networks, that both increase the efficiency of goods transportation while being a greener solution over multiple individual trucks.
"Having some loads taken by rail allows us to increase the loads, as trains can take far more weight, and the pollution levels also lower as a result," Sode says. "This kind of efficiency comes in very useful when transporting time sensitive and temperature-controlled goods, because if a load is stopped at a location for one day, that is one more day that the fresh fish cannot be sold or kept at a supermarket or a restaurant. So, in our business, time really is money!"
"We are the largest European asset-based transportation company, transporting more than 820,000 full truck loads every year"

Jens Romer Sode, COO, Girteka Logistics
GROWING TO MEET THE MARKET
Utilising the latest technology in the supply chain sector, Girteka's digital and transparent collaboration platform mutually benefits both the company and its subcontractors. Girteka'sgoal is to be open to all carriers on the market, with the expectation that 70 percent of the standard freight forwarding process can be digitised.
"The theme of what we are trying to achieve is our transformation from being a good trucking company to a great logistics solutions company," Sode explains. "We will move towards increasing the provision of IT solutions and process capabilities, not only when it comes to our own trucks, trailers and warehouses, but also with strategic partners.
"We are very deeply integrated with systems, applications and products (SAP), and we use a company called project44 that specialises in improving operations, on-time delivery, inventory management, customer experience, and visibility over operations, to allow people to track and trace shipments."
This is not the company's only realm of investment, however. Due to the shelf life of many of its products, Girteka will also continue to expand the capabilities of its warehousing and strategic storage locations, each of which are important hubs for the company.
"Girteka has expanded to two new cold chain warehouses, one in Oslo, Norway, and the other in Padborg, Denmark, on top of the existing facility in Rotterdam, Holland," Sode says. "What this allows us to do is move fresh produce in a closed network while also allowing the discharge of delivered goods in storage, for instance fresh fish or fruit, that can then be sold later at auction and taken to a different country, such as Poland, the UK, France or Spain, without spoiling the produce.
"It is like a postponement strategy, and the cold chain warehouses keep the produce fresh without being frozen, because fresh produce like fish or fruits hold more value than that of frozen produce. By having these options, we can offer more flexible solutions to our customers, so that is the reason behind such an investment."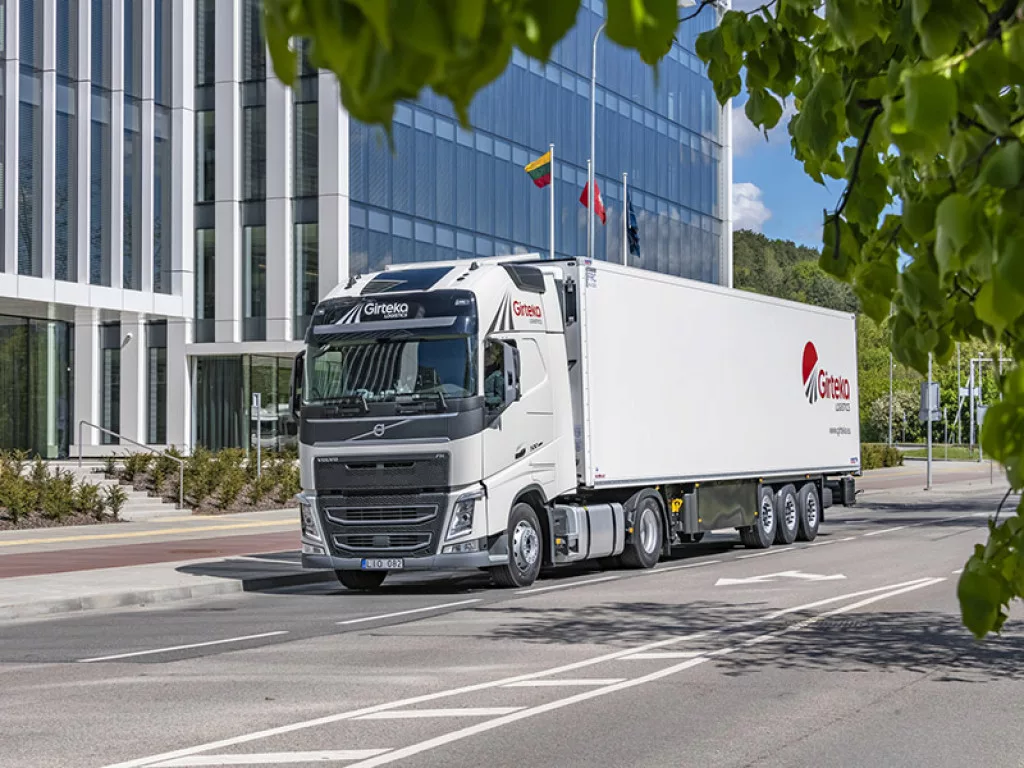 PLANNING AHEAD
Moving ahead with its growth plans, Girteka has its sights set on multiple areas of improvement to continue to meet the demands of the logistics space.
"We already have a leading position in the market for making solutions in the fresh produce logistics space, so we want to sustain this and extend it further to develop a dominant edge within the Scandinavian market," Sode elaborates. "More specific areas of focus lay in areas such as our continued digital investment in the likes of SAP and visibility platform apps.
"On top of this, we will expand our warehouse capacity because we are already reaching full capability. In all three cold chain warehouse locations, we are going to be seeking new facilities with greater capacity to answer the demand of the future."