Passing a five-year operational milestone, the facilities of Robert Bosch in the city of Cluj have emerged as a leading light in its automotive electronics operation.
A NEW PILLAR OF BOSCH IN EASTERN EUROPE
Cluj-Napoca – the unofficial capital of Transylvania and hub of north-western Romanian culture, history and commerce.
Renowned for its landmarks dating to Saxon and Hungarian periods of rule, the city is also home to the vibrant and modern, from distinguished universities and reputable music festivals to bohemian cafes and vigorous nightlife.
The remit of modern further extends into industry, no better demonstrated than by the arrival of German manufacturing and technology giant Bosch in 2013.
Building on successful operations elsewhere in Romania, a country it has been present in for 25 years, the decision was taken to establish a new hub for automotive technology in both production and research capacities.
Enter Konrad Kaschek, renowned German engineering expert and Bosch veteran of more than three decades.
A company stalwart and about to enter retirement, his final chapter has involved overseeing the development of the Cluj facilities into an esteemed part of the organisation's automotive and mobility solutions setup.
Kaschek's Bosch journey began in 1985. "When I had finalised my studies at university, I wanted to prove myself to academics and the industry and find the right environment to work," he recalls. "I wanted to discover my place in the sector.
"I remember visiting a Bosch site in 1985 and finding it a tremendously rewarding and interesting experience because there was so much visible talent. All the scientists and engineers were working with a career mission to transform the world of automotive electronics – in 1985 there still was not as much in the way of automotive electronics as today, but I would say our work back then was the beginning of the boom that we see now.
"Bosch at the time also had a very clear, responsible mission which was to create clean, safe and economic mobility, and this was motivating up and coming engineers straight out of university. The company was ahead of its time, and the last three decades have shown that."
Asked why he first joined the firm and the reason for remaining there for the rest of his career, Kaschek cites the group's founding father.
"I am proud to be called a Bosch veteran," Kaschek muses after being labelled as such.
"I am also a big fan of the man himself, Robert Bosch. He had a huge impact on society in many different ways and was a pioneer – just think that the company was already a global player more than one hundred years ago.
"Bosch was the right place for me, and I have always bought into the group slogan of INVENTED FOR LIFE."
Almost a century before Kaschek joined, in 1886, Robert Bosch founded the Workshop for Precision Mechanics and Electrical Engineering with one journeyman and one errand boy completing his staff.
Based in Stuttgart, it was the birth of what is now a global enterprise, characterised by strength in innovation and social commitment.
The early years, as is the case with many famous entrepreneurs, were defined by highs and lows, a major breakthrough coming in the late 1890s and early 1900s when Bosch started installing a superior model of magneto ignition devices into automobiles.
This paved the way for the company to make its mark on the global stage, and today it employs more than 402,000 people who help to generate over €78 billion in annual revenue.
The group has been an automotive mainstay ever since it pioneered these early industry solutions, and in 1931 the founder coined a phrase that has very much remained at the heart of Bosch to this day.
"Never forget your humanity, and respect human dignity in your dealings with others," he said, a human side to a technology-heavy enterprise that Kaschek himself values dearly.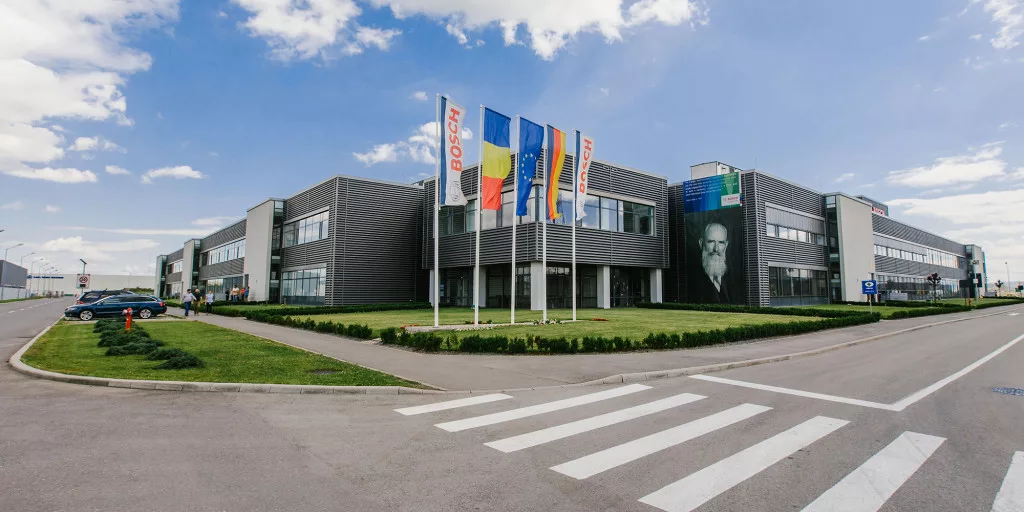 POWERING THE PRESENT
Fast-forward more than 130 years and Bosch remains a forward-thinking, expansive enterprise defined by a social conscience and desire to positively impact the world.
This attitude reverberates throughout the company's manufacturing operation in Cluj, a relative newcomer in the grand scheme of Bosch's illustrious history.
"I have loved working in Romania and in such a vibrant city like Cluj," Kaschek says.
"In principle we combine cutting edge R&D, manufacturing and shared service capabilities here on site. This is something new because the classical setup is to have a production plant or an engineering site separate to these other services, but in the Cluj County it is all here."
The facility based in Jucu, for which Kaschek has served as Plant Manager, falls under the mobility solutions umbrella and specialises in automotive electronics.
Since October 2013 it has been producing components designed for areas such as driving assistance, safety and comfort management. To give an idea of scale, in 2017 alone the plant made more than 43 million electronic parts, including control units for parking assistance systems and solutions for engine controls and airbags.
The site has embraced the newest technologies and adopted industry 4.0 practices, allowing it to pioneer in many different fields.
"We have a very young and committed workforce determined to find the next solutions in automotive and mobility technology," Kaschek adds.
"This includes a new branch looking closely into two-wheel powertrain systems, producing electronics for things like pedelecs, bicycles where the rider's pedalling is assisted by an electric motor.
"This is a high-volume consumer industry – lifestyle products which are growing in popularity around the world, especially in places like Europe, Japan and the United States. Bosch sells over a million e-bike powertrain products a year, and in Cluj we produce the electric control units for these systems."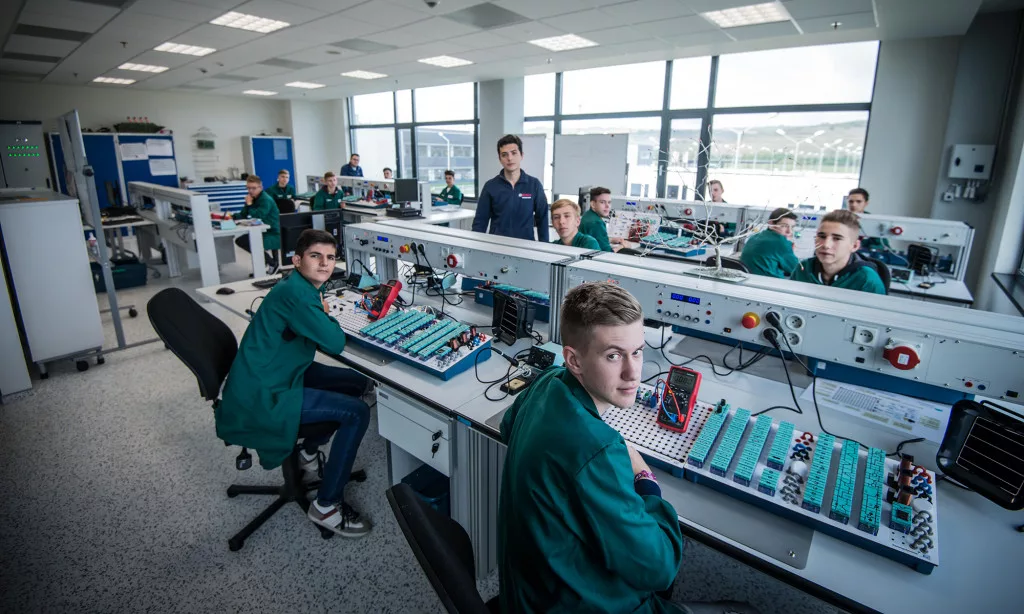 FIVE YEARS AND COUNTING
The two-wheel powertrain niche is just one of many specialisms the Cluj operation has become renowned for within the Bosch Group.
In just five years, the division has recorded a number of sizable achievements, in no small part because of the knowledge and dedication of both Kaschek and his team of employees.
"One of the things I am most proud about is the group of young, ambitious and talented employees that has emerged here in Cluj," he says.
"We hire directly from local universities and they are very technology-focussed – our plant is very modern and our specialism in automotive electronics naturally means we need the brightest technological minds in Romania."
Perhaps the greatest accolade, however, is how in such a short time the plant has managed to secure prominent supplier relationships with some of the world's largest automotive OEMs, companies whose supply chains are notoriously difficult to break into.
Overseeing one of the most complex product lifecycles of anything manufactured, automakers are understandably rigorous in their examinations of which suppliers to place their valuable trust in.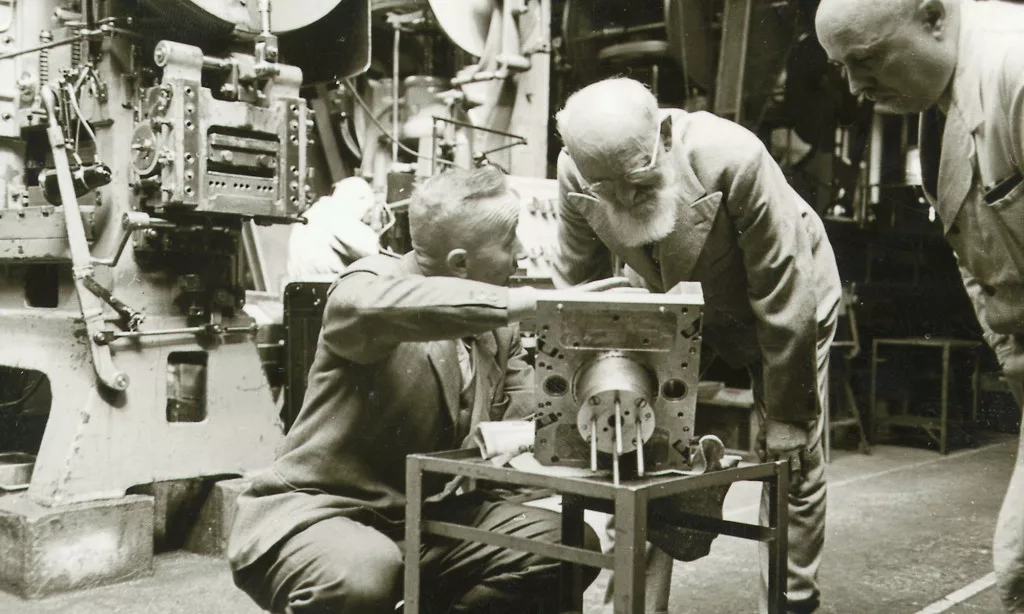 "We have been able to build ourselves up as a key supplier to these major automotive producers, not only here in Europe but around the world," says Kaschek. "For example, we supply OEMs as far away as Japan.
"This is a huge achievement for us as these customers have extremely stringent requirements and standards, and we have been able to meet these needs."
Landmark contracts with these companies have provided a steady stream of business for the Cluj site, helping it to achieve production volumes that bely its short existence and are to the envy of many, more established manufacturing facilities.
"In terms of figures, we have delivered more than 150 million control units to the market during the last five years, which points to the fact we have won the trust of customers thanks to our focus on quality," Kaschek adds.
"Further, we have made sure we are part of the future in terms of Bosch standards and its strategic development of mobility products.
"After five years, it is extremely satisfying to know we have been accepted as a full member of the Bosch global manufacturing network for some of the most knowledgeable, experienced and reliable parts of the Bosch business. We are, ultimately, contributing to Bosch's strong competitiveness in the global market. You simply will not get the business if you are not good, especially in a sector like this where customer trust is everything."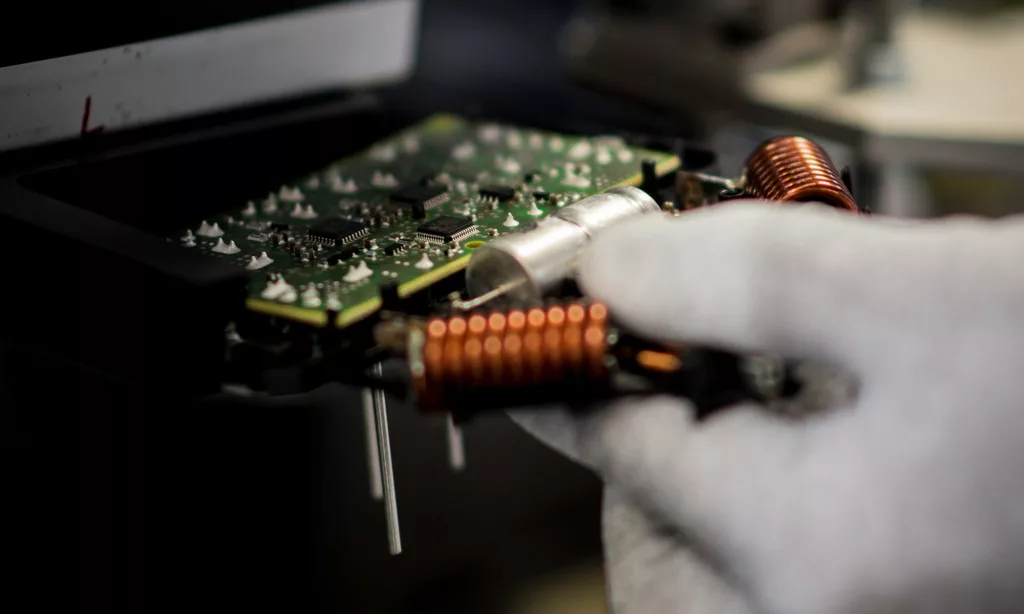 A ROMANIAN MAINSTAY
Cluj represents the newest in a series of Bosch locations in Romania, operating under five entities: Robert Bosch SRL, Bosch Automotive SRL, Bosch Rexroth Sales SRL, Bosch Service Solutions SRL, and BSH Electrocasnice SRL.
The first was established in 1994 in the form of a sales office in Bucharest, now headquarters of the company's national operations.
In 2007 in Blaj, around 100 kilometres south of Cluj, the firm, under its Bosch Rexroth subsidiary, opened a plant to produce linear motor and assembly technologies. The site also specialises in electric drives and controls, industrial hydraulics and industry 4.0 solutions.
Further west in Timisoara, Bosch Service Solutions operates as one of the leading providers of business process outsourcing (BPO) services. Working in more than 18 languages, this unit's work covers customer relations management, IT and technical support, as well as support for business processes such as sales and marketing, finances and accounting, and purchasing.
Combined, these entities employ more than 7,000 people, known as Bosch associates, a marked rise on the 4,800 people working for the firm just a year earlier.
In 2017, the Romanian group turned over €416 million in consolidated revenue, a figure which rises to €931 million once sales of non-consolidated companies and internal deliveries to affiliated businesses are taken into account. This represents strong growth on 2016, a year which saw consolidated revenue of €332 million and total net sales of €592 million.
While Bosch has been enjoying a concerted period of growth over recent years, its footprint in Romania can be traced back far further than many may have anticipated, including Kaschek. Indeed, the firm has been selling goods into the country for more than 100 years.
"I have seen an original catalogue that dates all the way back to 1914," Kaschek explains, "and it shows that in Romania Bosch was offering more than 1,000 automotive products.
"The automotive nervous system was very much in Romania and very advanced back then, and this, I have to say, surprised me somewhat when I discovered it."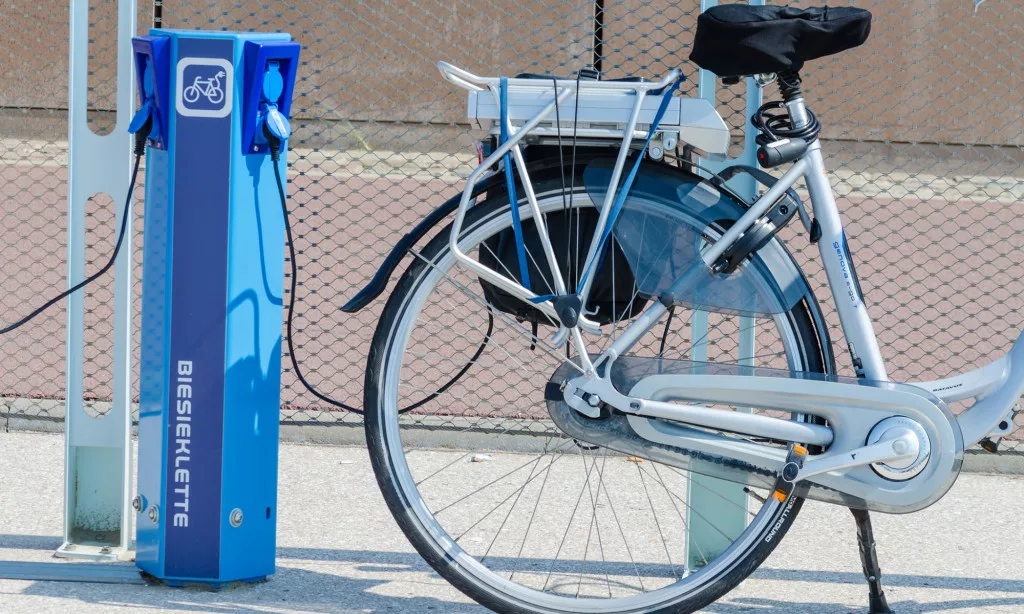 FORWARD THINKING
This longstanding presence shows no sign of slowing down, not least because Bosch is heavily investing in research and development in Cluj alongside its prolific production operation.
The Bosch Engineering Center opened its doors in 2013, its remit being to focus on automated driving, electric mobility, connected industry and local innovation. Engineers at the R&D hub develop ideas covering a great array of specialisms, including software solutions and algorithms for image processing, real time object detection in different driving situations, software solutions for enhanced connectivity of electric vehicles, as well as smart sensors and industry 4.0 solutions. The centre also provides engineering services to all Bosch locations and local customers.
More than 500 Bosch associates are involved in activities here, contributing towards a huge global R&D team of almost 68,700 employees which commands an overall annual expenditure of €6 billion.
"Bosch I would say is one of the real technology companies," says Kaschek. "We are not a one-product company or purely focussed on one service – we can provide expertise on a very wide range of areas, including software.
"A clear target of ours for example, is to enter the cloud platform business sector with globally competitive solutions. The company therefore invests a lot of money in software research, for example with our Bosch Automotive Cloud Services and the Bosch IoT-Suite."
This portfolio of connected mobility solutions makes it possible to develop, operate, and sell services for connected cars, systems which are designed to fundamentally transform the way we move from A to B.
It is Bosch's vision to help create emissions-free, stress-free, and accident-free mobility, tapping into a market that PwC predicts will constitute more than 470 million connected vehicles by 2025. By 2022, the market for mobility services and associated digital services will be worth some €140 billion.
"As well as competing, we also cooperate with the big platform companies on projects such as in autonomous driving," continues Kaschek. "For instance, in China we are partnering with other companies to map Chinese traffic situations."
Indeed, the company is working to transform the transport landscape with many other mobility providers in areas including rail transport, car sharing and parking space management, among others.
Bosch is uniquely placed to combine its IT competence with extensive automotive knowhow and understanding of vehicle data, underpinned by its long-lasting expertise in mobility services.
INVESTING IN THE FUTURE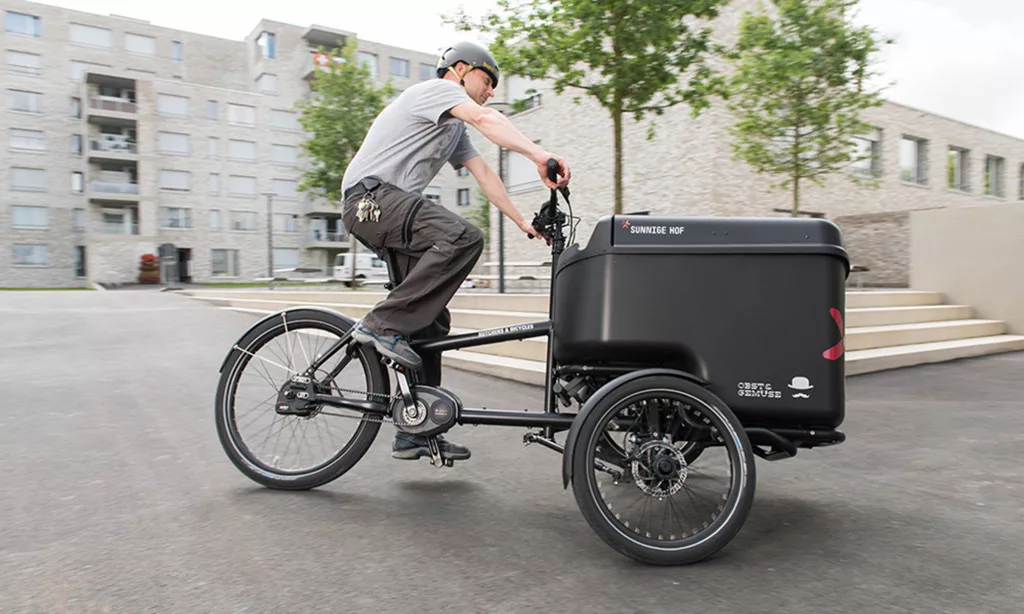 Such knowhow has been acquired and spread throughout the enterprise via more than a century of knowledge sharing, a process which continues to serve it honourably to this day and one that is no better emphasised than by Kaschek himself.
"If you want to enjoy a long career here, you have to be committed as a leader and as a team player," he says, going on to describe the many ways Bosch involves itself in educational activities in Romania.
"Our engineering colleagues are running an event at the end of May involving many universities in the country, inviting them to participate in a competition to investigate and develop creations geared towards the future of mobility technology like AI.
"This will help generate awareness on both sides – for us to identify the best talents and for the students themselves to be aware of what we at Bosch are doing in the country. Cluj has very strong academic institutions and Romania generally has a well-educated population."
Another development is in the form of a dual school education system.
Through this programme, Bosch has developed partnerships with high schools and vocational schools in Cluj-Napoca, Blaj and Alba Iulia, giving students the opportunity to expand their practical knowledge in a real working environment. So far, more than 400 pupils have started careers at the company via these schemes.
"We have a lot of automation and robots involved with our operations," Kaschek continues. "Bosch therefore needs extremely smart engineering and maintenance people to manage these machines to the highest level of professional craftsmanship.
"German industry through time has been defined by its approach to this type of education, and we want to establish this in Romania and other countries we are in."
In the realm of higher education, 2017 saw Bosch launch a master's programme in electrical engineering and an automated driving course in collaboration with the Technical University of Cluj-Napoca.
"There is more activity to come on this front, especially in the direction of industry 4.0 given that Bosch is a big user and supplier," adds Kaschek. "The city is becoming an IT hub and has a lot of capability in the area of software engineering.
"Another important consideration is that Bosch must continue to be attractive for the next generation of engineers, both in terms of the products we make, the facilities we operate in and the culture in which we work. Robert Bosch as a brand is still building itself up in Romania even though it has been here for many decades."
Several other developments have helped to this end. For example, in 2017 the firm opened a dedicated training centre inside the Jucu plant, with modern training rooms designed for Bosch associates and students in the dual education system.
The same year saw the company offer its staff over 2,500 training days in Romania, while 800 employees developed their competencies at Bosch locations outside of the country, initiatives which follow the global group mantra of creating inspirational places to work.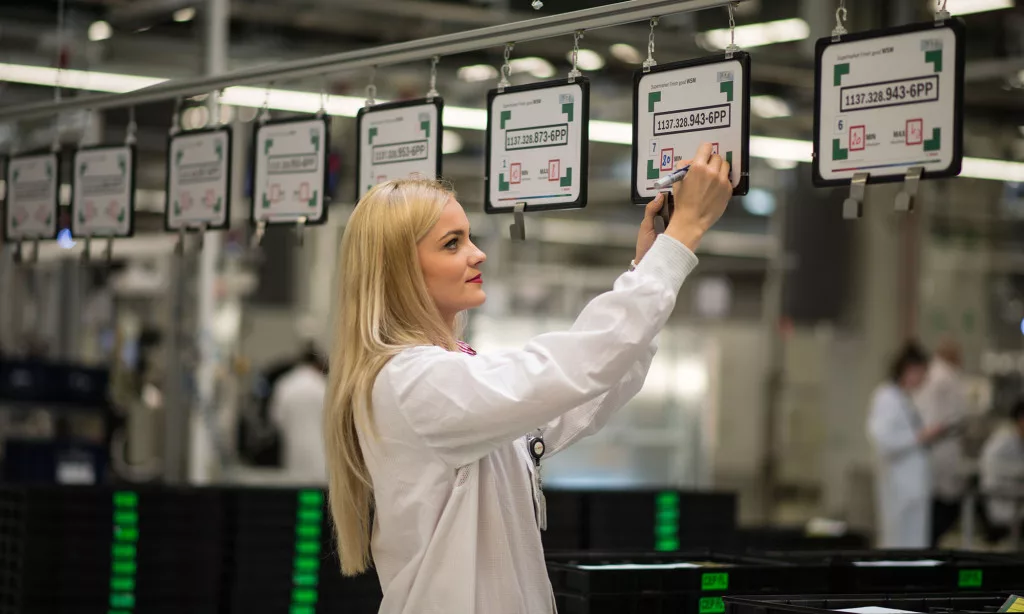 MOTIVATED BY SUSTAINABILITY
Another oft-cited inspiration for prospective and current recruits at Bosch is its unflappable commitment to developing solutions which have sustainability at their core.
Put simply, sustainability means securing the company's long-term success while at the same time protecting the natural environment on which present and future generations depend. The company slogan that Kaschek identifies himself with, INVENTED FOR LIFE, not only applies to the fundamentals of the business, but also its outlook on socio-environmental responsibility.
This is summed up by the straightforward desire to create products and services that improve people's lives and conserve natural resources at the same time, whether it be making renewable energy systems more efficient or developing emission- and accident-free mobility solutions.
For Kaschek, this is a major differentiator.
"The focus of Bosch and its supplier network on sustainability is without doubt one of the company's biggest strengths.
"It is one of our main motivations, and we are in Cluj to create a sustainable investment that is working long-term to benefit the lives of people and the environment around them. The dynamic between humans and machines will be vital in this equation."
This ethos of Bosch is backed up by raw numbers. Of the €7.3 billion group-wide spend on R&D in 2018, 54 percent went towards products covering environmental and safety areas.
Bosch also has a worldwide series of targets concerning its own emissions and environmental footprint, and promising progress has been made in recent years.
For example, it has reduced carbon dioxide emissions by 32.8 percent (2017 figure) since 2007, well on its way to 2020's goal of 35 percent.
In terms of annual targets, 2017 saw a 2.7 percent year-on-year reduction in waste, comfortably more than the two percent target, which also applies to water reduction. In this area, Bosch recorded a 6.5 percent drop.
Sustainability at the organisation also covers many other elements, including health and safety. Here, Bosch has an ambition to reach 1.7 accidents per million hours worked by 2020, the current figure sitting at 2.3.
The group further aims to carry out 1,000 environmental and occupational health and safety audits at suppliers between 2010 and 2020 – so far it has completed more than 740 such inspections.
Another aspect of sustainability involves managerial diversity and growing the proportion of women who fill leadership positions. Currently, around 16.1 percent of such roles are occupied by females, a figure which Bosch hopes to raise to 20 percent by 2020.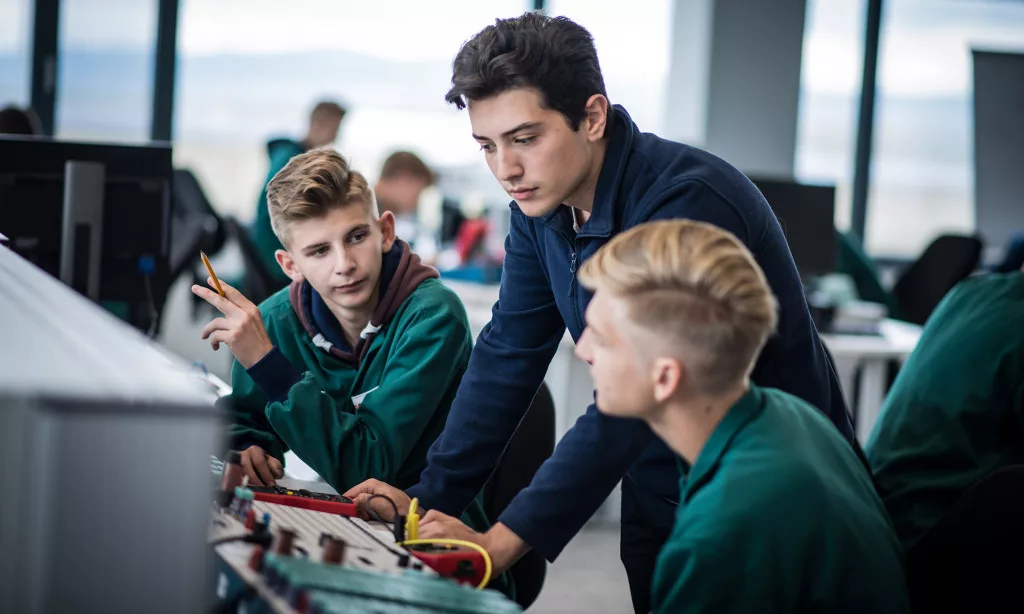 A CORPORATE ROMANIAN CITIZEN
Bosch's definition of sustainability also extends into addressing a great number of other social issues.
This naturally intertwines with its corporate social responsibility agenda, something which is taken extremely serious by Kaschek and the Cluj operation as well as in other locations throughout Romania.
In 2017-2018 alone, Bosch involved itself in more than 100 CSR activities in the country.
Such endeavours include long-term support for charitable organisations working with disadvantaged citizens and on environmental and educational projects.
In recent years, this has involved close collaboration with groups such as SOS Satele Copiilor, Concordia Association, Mai Mult Verde, Habitat for Humanity, and Regina Maria Foundation/Adfaber Association. Work with these bodies has taken the form of renovating social care centres, organisation of activities with children, and supporting afforestation, recycling and environmental protection campaigns.
"Since we started in Cluj, we have supported the community in the form of many activities, be it environmental initiatives or financial aid for educational institutions," adds Kaschek. "We are also supporting regional society activities like festivals where different ethnic groups participate and enjoy together.
"The main focus of our CSR, however, concentrates on enhancing the development of young people – our brand is very visible, especially in education circles."
Bosch's day-to-day business also seeks to support the regional economy through use of local suppliers, part of a balanced approach to procurement that also sees the Cluj operation utilise the Bosch group's purchasing organisation's international buying power.
"We have a mixture of global and local suppliers," Kaschek explains. "For example, Bosch has a high demand for plastic moulding and mechanical parts for things like connecters, housings and so on, and our philosophy for these products is to buy in the region for the region. Eastern Europe has a strong manufacturing base for these components and Romania is now starting to build up its capacity.
Itself being part of a hugely complex automotive supply chain, Bosch knows what it takes to succeed as a supplier to this fast-moving industry.
"Step by step we can contribute to develop the knowledge and experience at local startups," explains Kaschek. "We also like to cooperate with local branches of proven suppliers. There is also a strong growth potential for small and mid-size engineering companies to thrive in this area in Romania, as currently we are relying a lot on limited capacities of providers from countries like Austria and Germany for these services. This is especially valid for industrial and machine building related software development."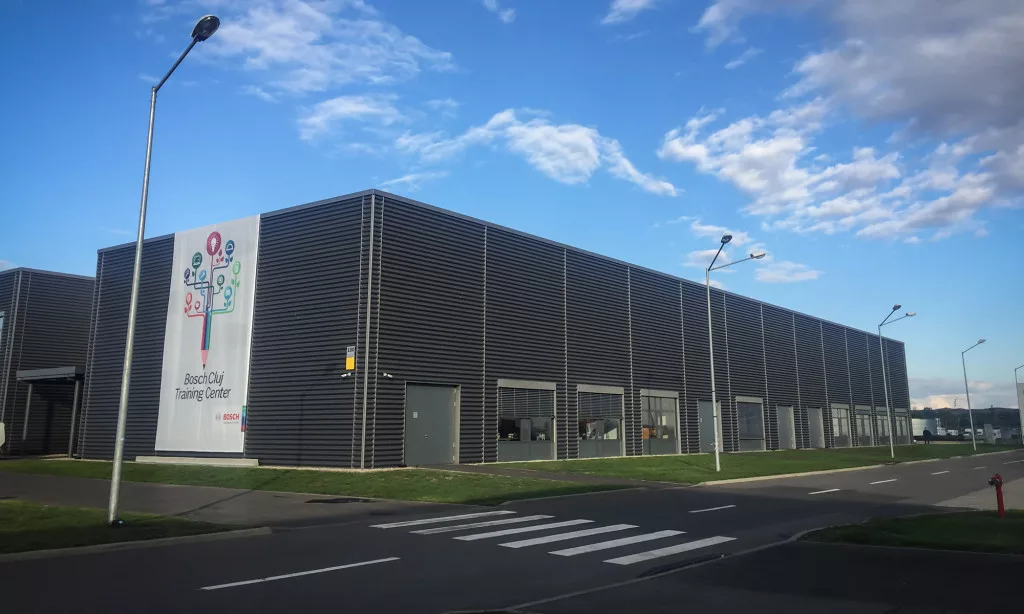 A CORPORATE GLOBAL CITIZEN
Kaschek quite rightly points to the visibility of the Bosch brand, not only in Romania but around the world, both in terms of its core business and social activities.
"A huge amount of work is also carried out by the Robert Bosch Foundation," he adds, "an organisation within the group which spends millions per year globally to deepen ties between Europe and other parts of the world."
Also known as Robert Bosch Stiftung, the body was set up in 1964 and has been continuing the public welfare legacy imparted by its founder.
It is funded through shareholder dividends of the group, and is active in the areas of healthcare, science, society, education, and international relations. Recent years have seen it adopt a more focused approach, working on three issues: migration, integration, and participation; social cohesion in Germany and Europe; and viable living environments.
The foundation supports around 700 projects a year under this remit, with a particular focus on peace given the rising number of conflicts occurring worldwide.
In 2017 this equated to €100.5 million of project grants, around one third of this being devoted to research at institutes like the Robert Bosch Hospital and international relations activity.
Strengthening international economies is another means of addressing instability and social inequality, and Bosch is again active in this field. For example, the company's four local foundations in Brazil, China, India, and the United States spent just under €9 million on regional aid projects in 2017.
EMBRACING THE FUTURE
The conversation with Kaschek soon turns to the future, and inevitably the topic of industry 4.0 reemerges.
"This is key to connected industry and standardisation," he says, pointing towards the mass of valuable data being created by the company's activities in Cluj.
"Here we have a fully-integrated database system that is covering our production – every individual device we make is traceable with around 400 kilobytes of data recorded real time for each product. When you consider the 150 million devices we have produced so far, that is a lot of information.
"Our automotive production is fully networked around the world, and we are one of the pacesetters for industry 4.0 globally. We have many visitors to our Cluj plant, and they are often amazed at the level of sophistication and connectivity involved."
Kaschek also pays homage to Bosch Rexroth, the division dedicated to supporting and deploying industry 4.0 solutions in mechanical and plant engineering environments, referring to it as a market leader in drive and control technologies.
Whether it is helping in the economical production of small batch sizes or saving energy while concurrently increasing productivity and output, Rexroth has emerged as a formidable supporting partner to not only Bosch's but other manufacturers' operations globally.
Its base in Romania is one of many spread around Europe, Asia Pacific, Africa and the Americas, the subsidiary employing 32,300 staff and generating sales of €6.2 billion in 2018. As with its parent company, Bosch Rexroth is defined by its commitment to innovation, the division channelling anywhere between 4.5 and 6.5 percent of sales revenue into R&D activity.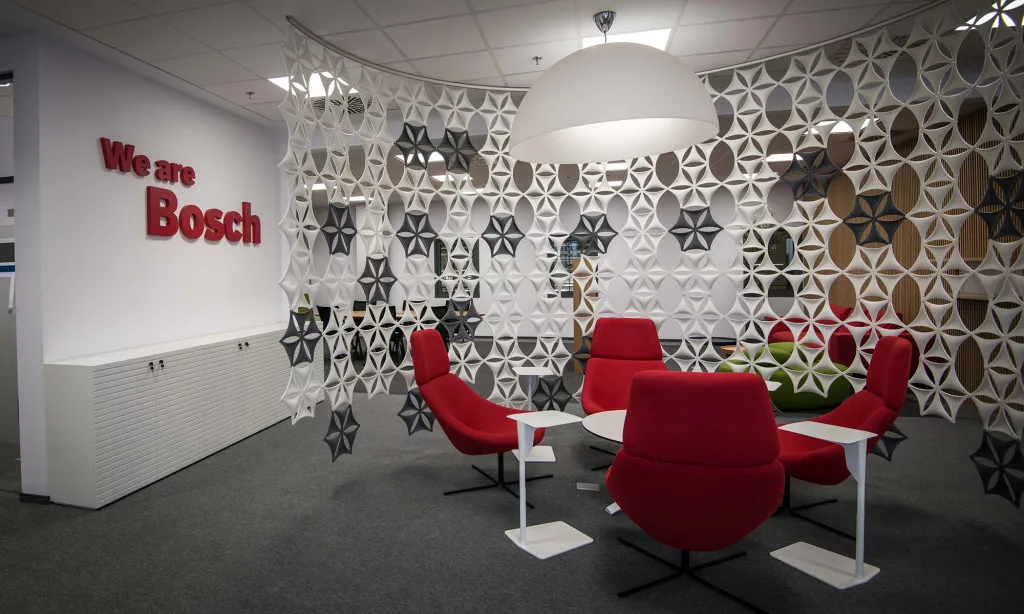 CLUJ'S NEXT CHAPTER
Innovation, of course, will also determine the future direction of developments back in Cluj.
Kaschek has succeeded in building the regional unit up both within the wider Bosch Group and the automotive industry writ large, and is determined for this pioneering, proactive work to continue long after he has entered retirement.
"We are focussing on being one of the main drivers of the automotive agenda," he adds. "Bosch still is prominent in the combustion engine sphere and will continue to be so, but we are also a frontrunner and main contributor in the areas of powertrain electrification and automatic driving technology.
"The biggest challenge for us is to master the major changes, both in terms of our industry and society at large in terms of mobility. Our capabilities here in Cluj and elsewhere will allow us to open new markets – we have already discussed the two-wheel work we are doing, but there are many others coming."
Success also relies on a positive backdrop in which to operate, something not lost on the outgoing Bosch veteran.
"The business environment is going to be important," he continues. "The automotive industry is changing, and we are leaders in many different areas that are coming into fruition.
"I see myself as a citizen of Europe. We need stability, in our political and financial systems, as well as a continuously improving infrastructure. Such conditions will carry the society and the industry to implement proper solutions to deal with the challenges of the future. Romania with its 20 million citizens is a very important part of Europe's future.
"The site in Cluj is, however, very well prepared for the challenges of the future, whatever they may be. The young team of Bosch in Cluj is committed to the Bosch values and to contributing as a European pillar to deliver products that are 'INVENTED FOR LIFE'."
Kaschek ends the conversation by restating his confidence in his successors to lift the Cluj site to new heights, responding coyly to any suggestion that retirement means putting his feet up.
"Now I've reached 65 years I am ready to retire and hand over to the next generation. This doesn't mean I plan to sit down and do nothing – I have some plans to work on a business in the software industry, so this will certainly help to keep me busy."