Celebrating 25 years in the construction sector, we take a look at Chemkostav, and speak to Tibor Mačuga, CEO and Chairman of the Board, about how the firm has changed and what lies ahead.
BUILDING SINCE 1996
Landlocked between five neighbours, Slovakia is famous for its rolling landscapes and the world's highest number of castles and châteaux per capita. And fittingly, alongside these historic builds, construction stands as one of Slovakia's renowned present-day sectors.
"It is definitely an exciting space to be involved in," begins Tibor Mačuga, CEO and Chairman of the Board at Chemkostav. "The current construction market of Slovakia is – for the most part – beneficial, as it allows everybody the space and opportunity to innovate."
Chemkostav has developed over time to become a professional construction company that has managed to build its position in the market thanks to the combination of quality, expertise and the qualifications of its staff and workforce. This year, the firm celebrates its 25th anniversary having been established with only 46 employees in 1996, and it's fair to say that its present-day operations have grown since those of its inception.
"Initially, we focused on leasing manpower across the border into the Czech Republic for the construction of structures such as the KORADO factory – a business that produced radiators in Česká Třebová," Mačuga says. "Our primary activity was in the construction of concrete buildings, yet as the company grew, we expanded our portfolio into additional areas like building reinforcement, transport and mechanisation, armature, metal bending, and earthworks. We make use of all of these services internally and offer them to other companies as well."
According to Mačuga, it is Chemkostav's nature of operating across the public and private sectors that makes the company ideal for clients and investors alike. With an 80 percent majority focus on the private sector, Chemkostav has had the ability to win a multitude of contracts over its 25-year service, expanding its business to become what it is today.
"Right now, we have around 300 staff in employment, but on-site we also make use of specialists and professional subcontractors to bring this number up to 600-700 talented experts working for the firm," Mačuga informs us. "Chemkostav specialises in the residential sector, hospitals, administration buildings, markets and factories, but also operates in the infrastructure sector, a key example being that of water supply and sewer systems, water treatment facilities, and even areas such as interior tiling and façade works."
Of course, Chemkostav's success comes down to the people behind the firm.
Employees who are both financially motivated by a construction project and who have a deeply rooted and collaborative loyalty to the company, are dedicated to Chemkostav's continued growth and the high quality of the firm's operation. Equally, long-term cooperation with investors and external businesses has allowed Chemkostav to maximise its capacity and potential while simultaneously allowing growth and expansion both in terms of services and locations.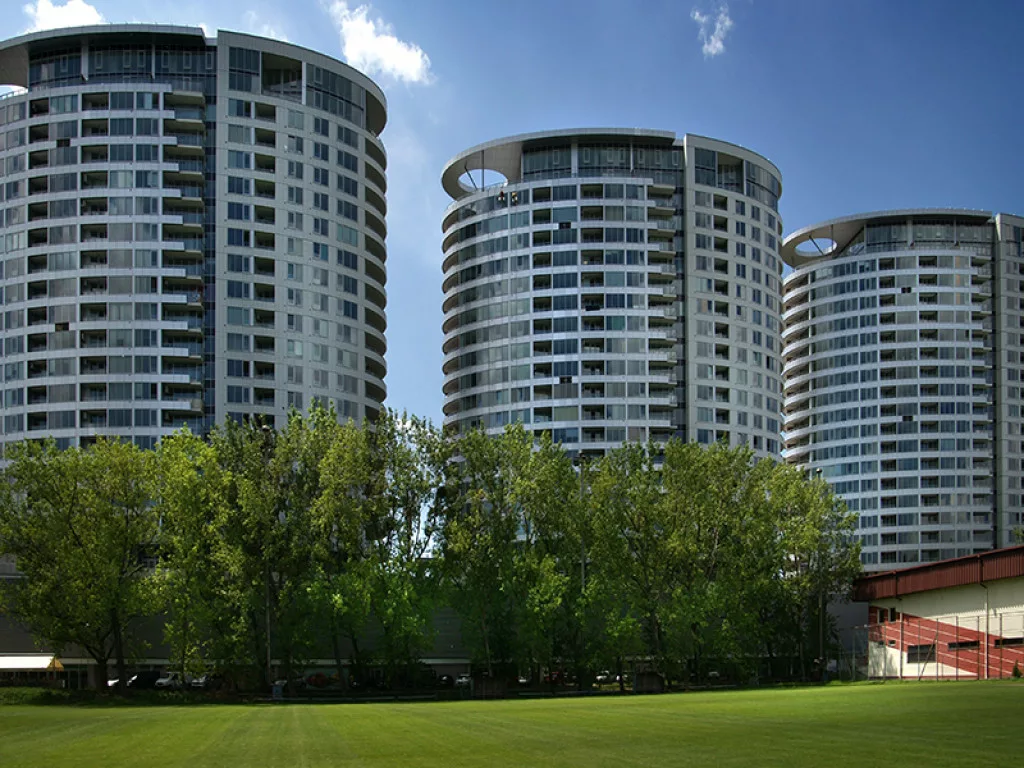 STAND OUT CONSTRUCTION
The firm's service quality is exemplified in its many projects, such as the construction of Slovakia's first OBI store, as Mačuga explains.
"We had never encountered anything similar to this in the past, and for our company this project was both a huge opportunity and a great experience," he tells us. "We were tasked with designing and building a store for OBI – the German multination home improvements and supplies retail chain, which was the first one to be built in Slovakia.
"The project was also complicated by COVID-19 restrictions, especially taking into account German-based clients and investors who could not visit the site. The building has a floor plan of 10,500 square-metres (sqm) including a garden centre and was a uniquely designed project in its own right."
Chemkostav has a great deal of experience when it comes to designing, constructing and developing large structures in the residential sphere. This can be seen in the firm's recently completed four-year contract seeing the completion of 1,800 apartments in 'Južné mesto' (South City), Bratislava, forming a residential area consisting of six buildings collectively.
"It is currently being built and will be the largest housing complex in the city, and the construction includes complete infrastructure, engineering networks and transport connections," Mačuga elaborates. "It has been a demanding project with regards to quality, but that is what we pride ourselves on, after all.
"Then there is also our 'Tri veže' (Three Towers) project in Bratislava. At the time of construction, it was one of the largest buildings in the capital and remains one of the most dominant structures in the city. In the infrastructure construction sphere, the largest project we have built is 'Čistá Torysa' (Clear Torysa) in the East Slovak region, where about 400 kilometres of sewerage and water pipelines were laid, several dozen wastewater treatment plants and pumping stations were built, and up to 35 municipalities were connected to a shared network."
"Our priority is the customer"

Chemkostav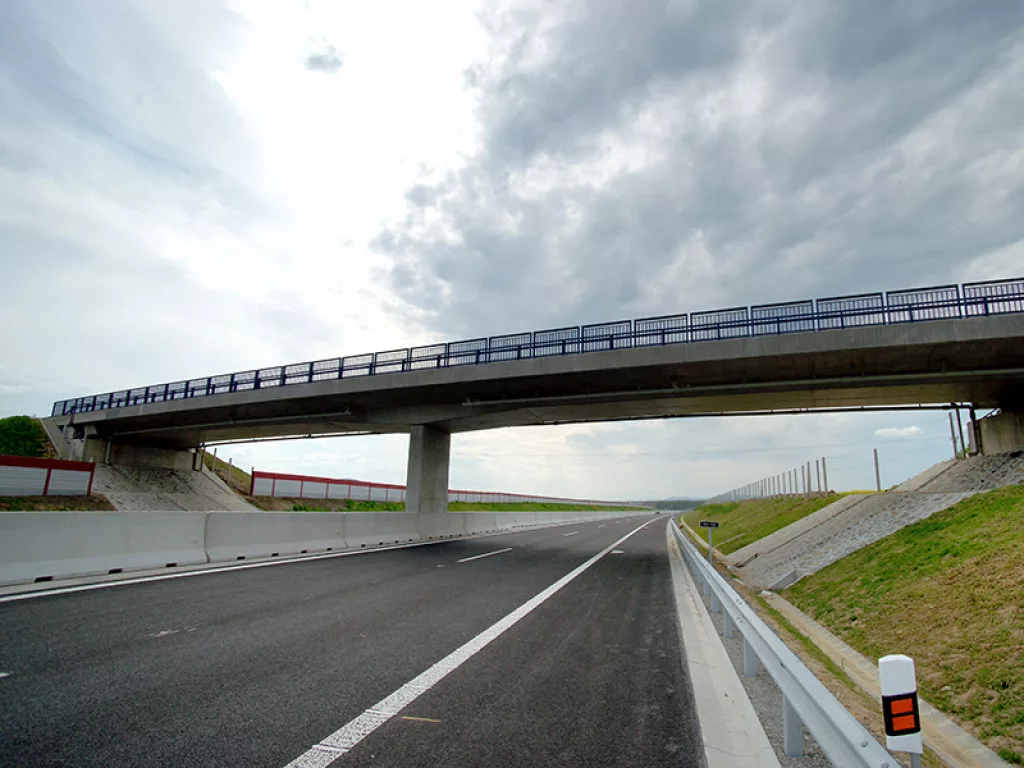 BUILDING INTO THE FUTURE
The future of Slovakian construction continues to look promising. For Mačuga, the running goal of the firm has always been the idea of making Chemkostav a medium-sized company that is able to respond flexibly to the market demands.
"At the same time, we want the company to be stable across the region," he continues. "By gradually building Chemkostav according to these aims, we no longer hold ourselves to ambitions of such growth and expansion in volume, but instead we aim to maintain and develop our quality services and cultivate a better company image.
"The goal in the coming years is to look to recruit skilled individuals into the company's fold so that we can continue to grow a team with a strong mark of quality, and one that we are undoubtedly proud of."
With this in the works, Chemkostav's vision of the years beyond will include collaborating with universities across the country to help build the potential of young talent in the sector for the construction and development of a future Slovakia.
"We provide solutions that are tailored to customer needs"

Chemkostav