The Middle East's metal industry is substantial, we spoke to Suliman Al Oufi, CEO of Al Taiseer Aluminium Company, about the latest in Saudi Arabian metal production.
ADVANCED ALUMINIUM PRODUCTION
Knowledge and association of Saudi Arabian industry is dominated by the oil and gas production sector. However, behind the veil of the nation's fuel-production notoriety stands a multitude of sectors that are substantial factors to the contribution of the country's economy.
Metal production is one of these. Ranging from precious metals such as gold and silver, to those used in an industrial capacity like zinc and copper, the country continues to answer an international need for metals across the board. Take zinc and copper for example – according to statista, Saudi Arabia produced 45.8 tonnes of zinc, and 121,000 tonnes of copper in 2017.
One such widely demanded metal resource is aluminium, which boasts an extensive range of industrial uses due to its lightweight and flexible properties, and ability to be cast, melted, formed, machined, and extruded with ease (allowing it to take on a variety of shapes for many uses).
"It is a necessity for the development of modern societies," begins Suliman Al Oufi, CEO of Al Taiseer Aluminium Company.
"Life as we know it would not be possible without metals. We see them all around us, from fashion jewellery to skyscrapers they are part of our daily life. Today, the aluminium industry is a vibrant sector in the Gulf and a major contributor to the economies of the region."
Aluminium production is also an important source of employment and a key contributor to a number of small and medium-sized industries in the region.
Al Taiseer, also known by its acronym TALCO, itself produces aluminium extrusion profiles with various types of coatings and surfaces finishes for multiple industries in 40 countries around the globe, including GCC countries, Asia, Australia, the US, Europe, and North Africa.
Suliman Al Oufi has proudly worked for the company for the best part of three years. He started his career with chemical manufacturing company SABIC in 1997, progressing through various positions in the firm that ranged from administrative roles, to quality management, and ending in planning and studies.
In 2008 this changed. Al Oufi left SABIC and entered other industrial companies, beginning as a human resources Director, Group Manager of human resources, and finally Vice President of Human Resources and Administrative Affairs. Each company Al Oufi worked for previously has revolved around industrial manufacturing – a natural path that led him to Al Taiseer.
"Working in the manufacturing industry is an extension of my career in the industrial sector. As for the manufacturing of metallurgy, the first job I worked in was the manufacture of steel pipes, and the second being the aluminium industry – the career I lead to this day," Al Oufi tells us.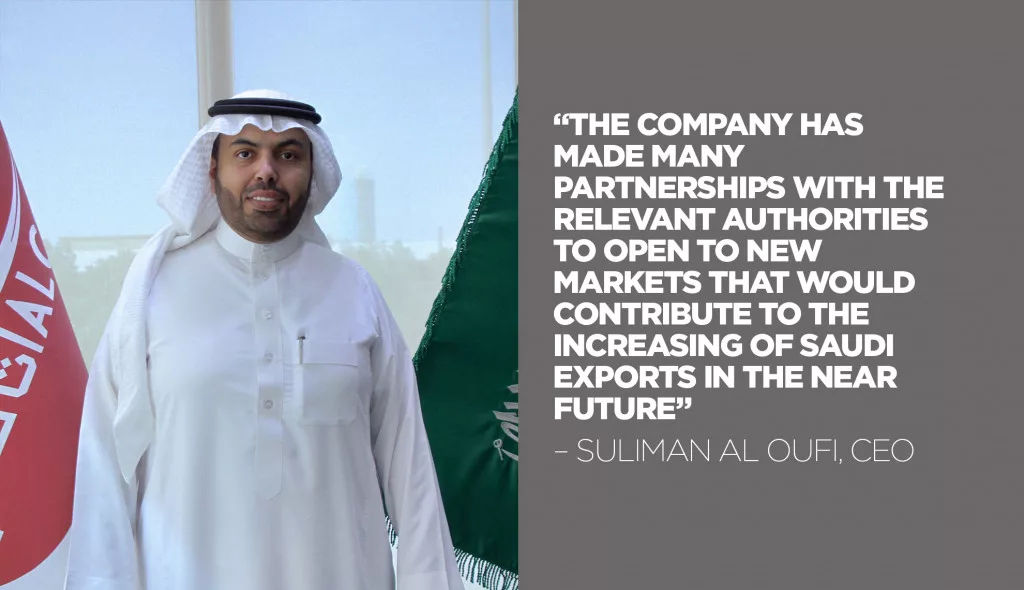 VALUES AND OPERATIONS
As a company competing in a large metal production industry, Al Taiseer's key qualities help it to stand out in the market. As well as the quality of its products, competitive prices, and timely deliveries, there are additional aspects that allow it to stand out from the crowd.
The most important of these is the various contributing operations within Al Taiseer as a company that make the firm what it is. Al Taiseer maintains a critical relationship with each of these – its commitment to endure any situation, even to the extent of covering additional costs of pre & post sales technical support during the recent adverse market fluctuations.
"The strength of Al Taiseer Aluminium Company is the quality of our products – we always prioritise our efforts in providing products that are in accordance with the requirements of international standards – and the competent services offered from our operations," says Al Oufi.
"TALCO develops a special packing system to facilitate the loading and handling and unloading of containers which reduce handling damages and protect the product during ocean freight. The success of the company lies in the relationship and satisfaction of or operations."
And alongside the quality of products, Al Taiseer invests in developing these operations to best serve its customer base.
The introduction of a unique extrusion finish aimed to support the architectural industry has given the company yet another edge in the market. Imported from Europe, the (Flash Anodize and Power Coating) line guarantees industrial aluminium performance and consistency for its varying uses.
"It is the first of its kind in the Gulf and MENA region," Al Oufi informs us.
"It is guaranteed and more economical option than other finishes of its kind. All the aluminium extrusions profile are processing with on-line anodizing (five to eight) microns, providing the anodizing layer for all surfaces, inside and out."
And Al Oufi assures us that Al Taiseer's place as a key player in the aluminium production industry is not only down to the business relationships and latest production methods.
"We believe employees act only as empowered as their employers make them feel," he tells us.
"When employees do not feel empowered in the workplace, they are unlikely to take initiative or be the top performers. It is therefore incredibly important to keep everyone in the company on same page – we ensure that employee's individual work goals are aligned with those of the company.
"This then allows for recognition of the individual, their efforts, and encourages them to continue their excellent level of work to better the prospects of the company for all."
Al Taiseer welcomes employee feedback as individual opinions matter. Voices are heard, thoughts are taken into account, and the company applies a systematic approach to provide each employee with the tools they need to work, lead, and succeed. On top of this, training, mentorships, and quality feedback is an opportunity provided to each employee to help them to maximise their talent and prospects.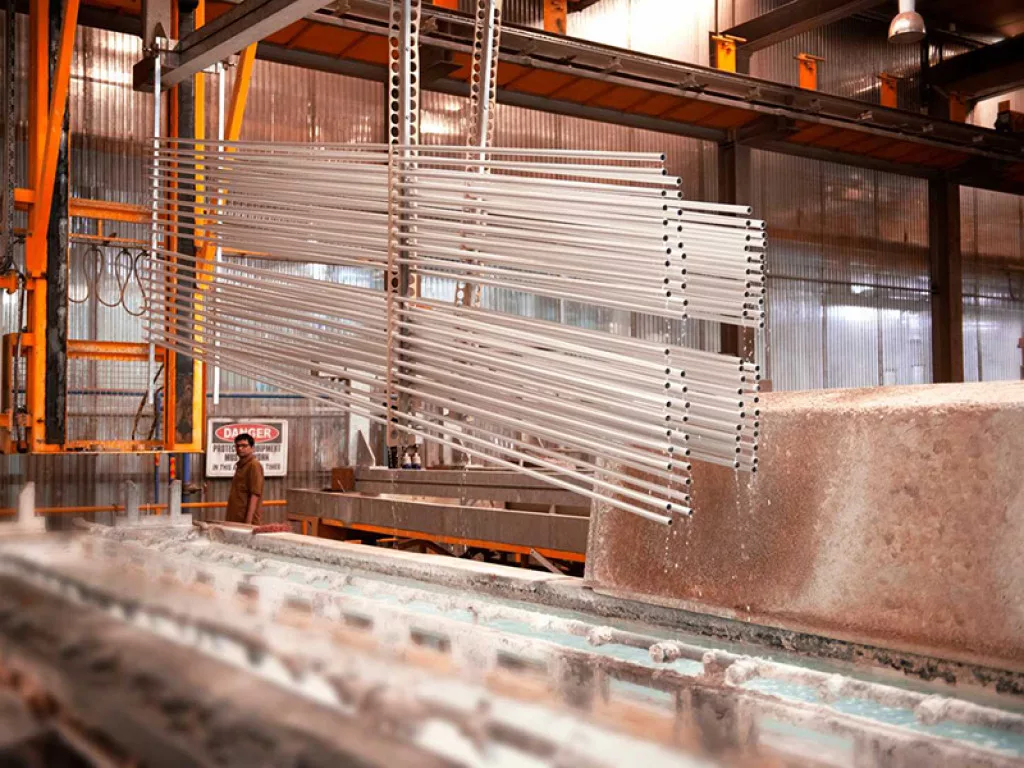 INTO 2021
The various operations that make up Al Taiseer are a substantial factor towards the operation and successes of TALCO as a company. Supply chain operations are fully integrated with the organisations overall strategy to efficiently prioritise value chains and minimise the risks while maximising business opportunity.
"Being a just-in-time manufacturer with reliable operations and strong relationships with customers is critical to maintaining a smooth flow of supply. This allows us to never compromise the quality of our products and improve our business to ensure dedicated service, preferential pricing, and special terms," Al Oufi explains.
Logistics management is a primary factor in the success of TALCO's operations and has a direct positive impact on its bottom line and how it benefits the company. TALCO manages its logistics through a network of reputable providers to support its domestic and worldwide supply chain. This maintains the reputation of both companies ingrained in industry operations.
As for the future of this decade, Al Taiseer is aiming for an expansion and investments with a focus on exports, while also maintaining its quality standards of production and utilising innovative methods as they arise.
"The company currently has physical presence in the whole Middle East, Asia, and North Africa," Al Oufi tells us.
"In addition to its local market share, and working to be aligned with the Kingdom's vision 2030, which its priority is to support local industries, including many industries related to aluminium, there are new investments that the company is working on to contribute to the localisation of some similar industries to also develop exports.
"The company has made many partnerships with the relevant authorities to open to new markets that would contribute to the increasing of Saudi exports in the near future."
Al Taiseer Aluminium Company remains an industry leader in metal production in the Middle East. The company's aims make it one to watch throughout the coming years.