With an agile approach a necessity in the market today, Osama Hamad, General Manager of Emirates Beton, discusses evolution and how his firm is embracing change at scale.
CONSTANT CHANGE
"The only constant is change."
A transformation journey is never finished. The reason being is that change is ongoing and achieving success in 2021 is largely accomplished by pivoting quickly and responding to the demands of the market at will. Without embracing change, you risk remaining stagnant. And in the construction industry, you can't afford to let this happen.
Enter Emirates Beton. As one of the leading suppliers of ready-mix concrete in UAE, the company aims to create a robust work culture that embraces innovation, change, failure, and success.
"Any successful company not only in UAE but all over the world must adapt to its environment in order to survive especially with our current market situation," says Osama Hamad, General Manager of Emirates Beton. "It demands constant change and adaptation to the latest innovation."
Hamad is an experienced industry professional and has worked at the organisation since February 2016. He points the influence of his family that helped him to become the person of today. "I am where I am right now because of the influence of my family, most especially my father who was into the construction field," he explains. "He inspired me to become the person I am today."
Prior to opting to join Emirates Beton, Hamad was at a crossroads and had a decision to make. Having met with Mr. Bashar Abou Mayaleh, the previous Managing Director of Emirates Beton, Hamad was offered the position of Operations Manager while also being offered a General Manager role for another ready-mix firm within the United Arab Emirates.
"Despite confusion because of two brilliant offers, I decided to join Emirates Beton without much hesitation," recalls Hamad. "I clearly remember the words of Mr. Bashar because he asked if I am ready to take the challenge. I signed my offer letter within 30 minutes because I was aware that I could develop and grow both professional and personal skills within the company.
"I knew it was going to be challenging because the firm was struggling. However, with the support of my higher management and guidance of the ASGC President and the rest of ASGC Board of Directors, we work hard to boost the production, both in quantity and quality, to put the company's name on top of the list of ready-mix suppliers."
"I knew I had made the right decision when I was promoted to be the General Manager within a year and recently another opportunity to be appointed as the CIC Group General Manager (EB, HPBS,HBF). Hard work, persistence and perseverance have become my guiding principles in life."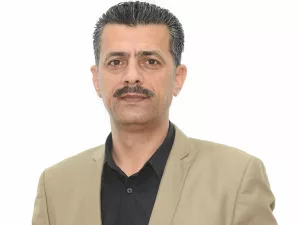 Hamad is adamant that Emirates Beton stands out as the ready-mix company of choice in the UAE and believes the firm's attributes act as its competitive advantage.
"Most ready-mix companies within UAE are the same," he notes. "Most customers want value, sustainability, stability and transparency. Wherein, we ensure that we only deliver a ready-mix concrete having a value creation with a high quality of service perceived as high compared to their cost and offer stability on day-to-day operations. We put greater value on veracity and excellence in all our commitment, including our unparalleled dedication to service. These qualities truly define the magnitude of our company."
Emirates Beton is actively adopting the latest trends in terms of machineries, equipment and other resources in order to progress and improve the process.
"We are proud that our company has the best and most modern system with the use of ERP and mobile applications which help our customers to have live access to their concrete order and delivery, as well as our modern GPS system for accurate tracking of our vehicles and fleets."
Supply chain plays a prominent role in the success of most companies. Without strong and mutually beneficial supplier relationships, achieving long-term success is difficult.
"When it comes to managing our supply chain, we take the whole process with utmost importance, from supplier onboarding until delivery at customer site," explains Hamad.
"We take pride in partnering with the best in our business. All of our strategic suppliers are aware of our business strategy, and that always ensures compliance. We engage in high-level agreements with suppliers by providing them precise, and well-planned long-term requirements. Our data is very accurate and is extracted from our operations schedules which reflects our excellent coordination and collaboration between our departments. We have categorised all our requirements based on importance and nature. We are running multiple supply chain strategies and doing all these activities help us achieve high level of efficiency, with the right requirements being fulfilled."
To Hamad, he stresses that his organisation is more than just profit. With sustainability playing an increasingly important role in how businesses operate, Emirates Beton is committed to green.
"We are actively embracing CSR within Emirates Beton and we are proud that the company is more than just making a profit and not just simply focusing on generating revenue," he explains. "We are socially responsible which takes into consideration the impact of our decision on the profit, our people and the planet.
"One of the ways our company has fulfilled this is by maintaining our commitment, while implementing programme-focused on the well-being of our employees, a safe work environment and participating in various activities in the UAE, while producing environmentally friendly ready-mix concrete."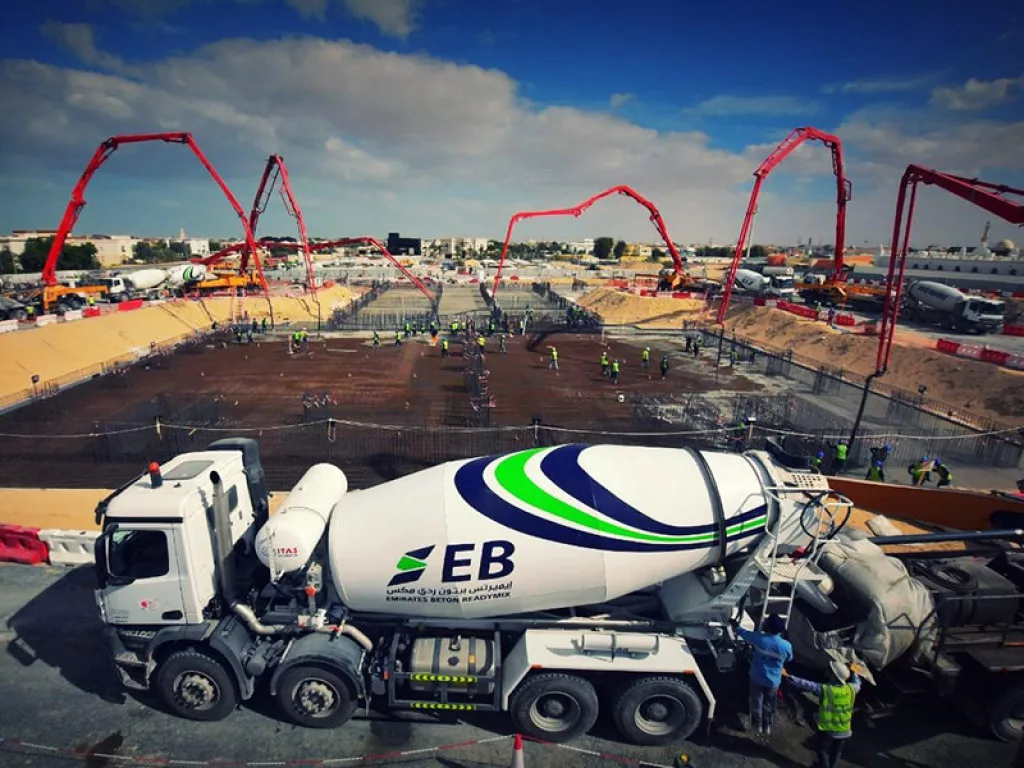 Staff are at the heart of companies across the world. For Hamad, he acknowledges how much of an influential role employees play and believes that empowering staff leads to uncapped potential of what can be achieved.
"Our employees are important assets and the backbone of the company," he stresses. "We invest in young talented employees and really our team is back with good attitude and are autonomous – trusted to have ownership over their work and an individual capability to improve works. I always ensure that all will be empowered by setting a goal, as this will help and push them go out of their comfort zone and realise their own potential."
Hamad believes in an 'open door policy' which allows for open dialogue and communication to take place to ensure all employees enjoy a healthy work/life balance, while operating with an employee development plan.
"This helps mould future leaders and provide suitable opportunities for them to shine on their field of work and appreciation to build a great company culture as well as maintaining a consistent performance of each employees," he says. "I try to always ensure I am a friend of all employees and ensure that we will learn from each other while I create leaders for the new generation of this company."
Looking to the future, Hamad doesn't believe in boundaries and strives to reach unprecedented levels of success. "We will continue to reach a new high and for us the sky is the limit if there is a limit," he sums up. "Great things in business are never done by one person, they are done by a team of people and that's why I am very grateful to have the Concrete Industries Complex (CIC) family."