Facilitating the engineering, procurement and construction industries, Chemie-Tech Group is a key player in the sector, placing professional and client-centric service at the fore of its operations.
MAINTAINING INDUSTRY
The resources sector is one that keeps the wheels of global industries turning.
In the Middle East, where the fields of engineering, procurement, and construction (EPC) are both numerous and arguably crucial to multiple nations, the resources sector stands as a key aspect to the functionality of industry operations.
Based in the UAE, Chemie-Tech Group is one such firm that operates in this field. The Group was established in India, 1997, by a group of passionate engineers who had served for years in the EPC industry. It started as a consultation organisation for both the on and offshore resources sector, and engineering services to small-scale industrial projects, under the name Chemie-Tech Projects Ltd.
Chemie-Tech LLC was then born in 2003 as the international division of the Chemie Tech Group after its phenomenal success on Indian soil. It has since grown into a large multinational organisation with offices in 28 countries and a workforce of over 3,400 employees.
With its focus on bulk storage tanks for the oil and gas sector, petrochemical and process plants, power and water treatment units, the Group has delivered over 30 prestigious projects across the Middle East, Africa, and North American regions over the span of 11 years.
Chemie-Tech is a globally active company, and its operations surround four specified routes of business, each of which operate as individual legal entities: EPC, Refining, Mining, and Trading.
The Group is represented in more than 30 countries on five continents. Chemie-Tech Group's flagship company, Chemie-Tech DMCC, is a professional industrial solutions provider offering high quality engineering, procurement, construction, and project management services to the oil and gas, petrochemical and process, power and water, and agricultural-based industries.
The sphere of activity is focused in providing expertise and turnkey solutions to clients throughout Middle East, Europe, Asia, Australia, Africa and the Americas.
EPC AND INDUSTRY
Operating across many fields of industry, Chemie-Tech specialises in delivering cost-effective solutions to clients across the globe.
The Group provides comprehensive engineering services enabling its local and international clients to maximise their assets, gain competitive positioning and increase their business success. With a team comprising of several multi-discipline engineering professionals and in-depth regional and local knowledge, the company is known for both its local and international engineering capabilities.
Chemie-Tech's team of engineers is geared to support projects of all sizes from anywhere around the world, and guarantees a high level of responsiveness, presenting innovative global solutions for local challenges, and bringing international standards of execution to local projects. The engineering team is well acquainted with the phases of the project life cycle, from the appraisal stage through to the feasibility, detailed design, and completion. Chemie-Tech maintains a close eye on all the needs of each of its projects while following a strict quality process, design and safety policy.
The company takes great pride in its localised knowledge of the countries in which it operates, as well as its commitment to client, local and international standards. The design and engineering teams provide multi-disciplinal services for grass-root projects as well as upgradation. Engineering services are totally client dependent, with the single objective of providing true project value engineering to clients, based on optimum and innovative solutions.
Chemie-Tech Group's global procurement operations enables the company to provide its clients with cost effective and quality sourcing of materials and equipment solutions. Its procurement engineers and team members are fully experienced with all aspects of compliance regarding engineering requirement, freight forwarding, custom duty requirement, duty exemption procedures, and local road transportation. Chemie-Tech has fully functional procurement teams based in India, the UAE, and Canada.
The company has expediting and quality assurance teams in all the countries in which it operates, while always maintaining its just-in-time delivery of material and equipment.
Chemie-Tech's procurement department is staffed with experienced professionals capable of providing equipment, materials, and services to both large and small projects in a timely and cost-effective manner.
Purchasing, expediting, subcontracts, and source inspections are the functions performed by the Chemie-Tech's procurement department. Purchase orders are placed with global suppliers that are qualified to furnish materials and equipment for the refining, petrochemical, and power industries. Chemie-Tech's efforts to develop long-term relationships with key suppliers have proven to be a significant benefit to its customers and clients.
The Chemie-Tech procurement system is deeply integrated with its engineering and bulk materials systems. The project's work breakdown structure and cost codes are known to the procurement system to ensure proper cost reporting on the project.
On top of engineering and procurement, Chemie-Tech has a total of over 17 years of experience in the construction industry. This consists of an extensive track record in executing its projects with quality, on schedule, and within budget. The company provides expertise in all facets of construction, and within its construction management teams are many highly experienced individuals with a vast collective knowledge and specialisation of new facilities and the expansion of existing facilities. The firm has the ability to manage and execute multi-discipline construction services for its many projects across the world.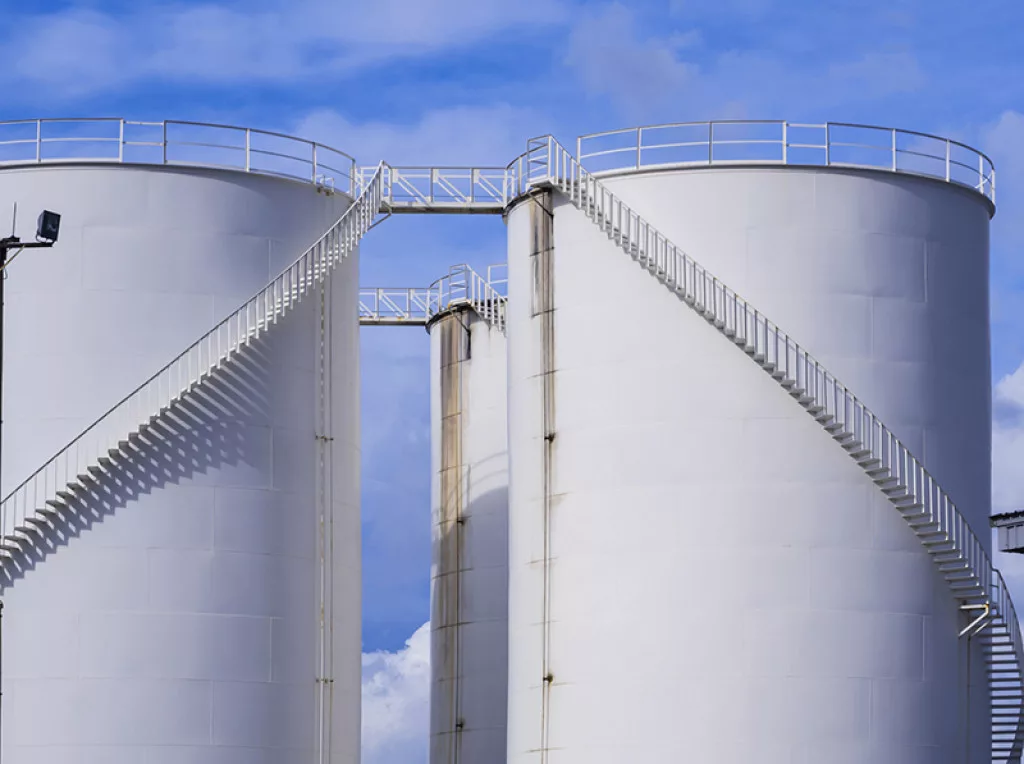 THE COMPANY MISSION
Chemie-Tech is driven to meet high quality standards.
Delivering quality projects on time and in budget is paramount to the company's mission. Chemie-Tech believes that the best recipe for success is the honesty and integrity of its business operation, as well as commitment and hard work from its employees and management. But ultimately, Chemie-Tech views that the success of its projects relies on the satisfaction of the client involved.
With this unwavering commitment to client satisfaction at the fore of the company's mission, Chemie-Tech is fuelled by the passion and expertise of its professional workforce, specialising in providing a wide range of EPC solutions and services to a broad spectrum of industries.
Chemie-Tech's assets, both in terms of people and equipment, allow its customers to leverage an end-to-end solution and have all necessary services under one umbrella, making the company's projects easier to manage and quick to deliver, maintaining the highest standards of quality, health and safety.
Chemie Tech attributes its success and growth to both its customers and work ethics. Delivering quality projects, on time and within budget, is an unwavering commitment woven into the fabric of the company.
The company values relationships and firmly believes that its customers, vendors and employees are its partners in creating success stories, project after project. Its pledge is to maintain lasting relationships that are established on trust, professionalism and ethics at the core.
Quality is an integral part of Chemie-Tech's corporate business principles. These principles guide the company's actions to deliver its solutions and services that are safe, compliant and preferred by its customers. They are essential for the achievement of company ambition to be recognised and trusted as a leading EPC contractor in the Middle East.