Over the last three years, UTIL has grown impressively into a multi-faceted global manufacturing group spanning three continents. Group President and CEO Fernando Bertoni breaks down the company's proven recipe for success.
UTILISING VIRTUOSITY
"We are a relatively small company, but global in nature and by design."
Taking full advantage of more than 60 years of technological leadership, UTIL's journey of continuous growth is grounded in technological innovation, the ability to design and manufacture cutting-edge solutions, the flexibility of its manufacturing capacity, the continuous search for excellence in terms of the quality and performance of the finished product, and the progressive globalization of its industrial operations.
UTIL excels in the provision of cutting-edge solutions for high-precision products. The company designs and engineers technological solutions for the production of high-quality parts used in various industrial sectors, from the automotive sector to agricultural and earth-moving machines, construction to household appliances, and e-mobility to two-wheeled transport.
Similarly, now able to draw expertly from his 25-year career in the global industrial space, spending 18 of those years at General Electric (GE), Fernando Bertoni, UTIL President and CEO, has navigated a global career fundamentally around energy, automation and the automotive.
"I have worked in the initial phases of what is referred to today as the energy transition and for the last four years I've been part of what we call the automotive transition of transportation from the internal combustion vehicle to a broader concept of electrical mobility," he describes.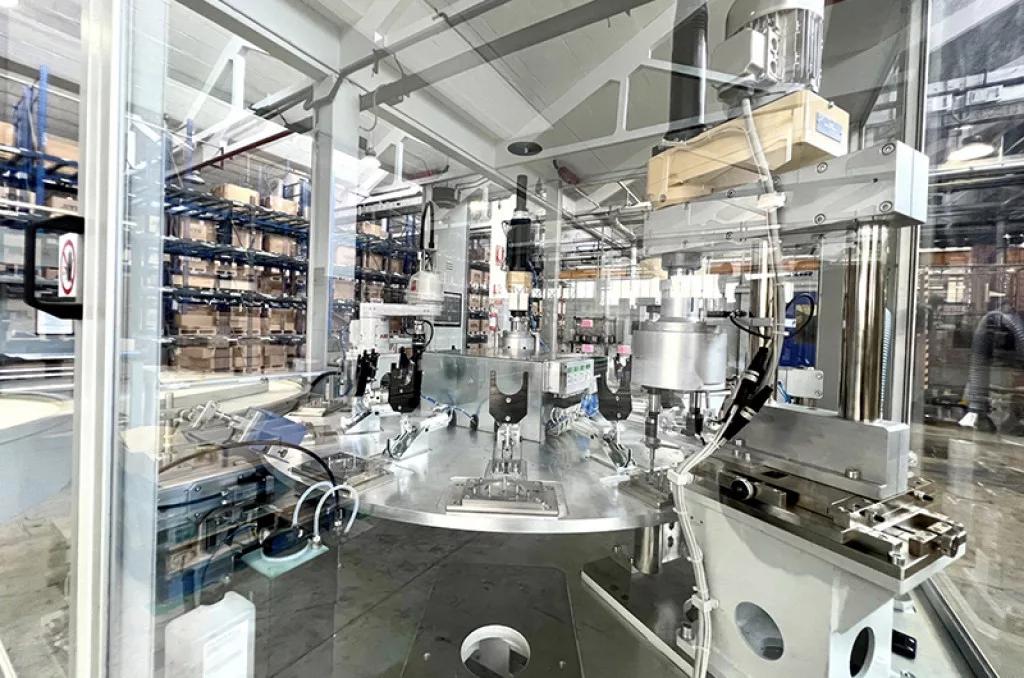 AN INDUSTRY IN TRANSITION
The automotive manufacturing industry is currently in a revolution phase because it is transitioning from an established technology developed over the last 70 to 80 years to a new form of mobility. Only time will tell how successful this transition will prove, as there remain a number of unpredictable variables play across the sector in the journey through this vast evolution.
These key variables include technology development and adoption, cost acceptance, and infrastructural readiness, and these factors are all affecting or playing a key role in the industry and the element of uncertainty at present.
With all participants in the industry still strategizing and trying to figure out how to best play the game, UTIL believes that the future will encompass several innovative technologies including internal combustion, electrical, hydrogen and hybrid methods of transportation.
"Across the mobility space, we are being offered the opportunity to do something that we love, which is to innovate, take risks, learn from mistakes and grow. Despite the challenges and uncertainty, it remains a very exciting time to be part of this industry at a time that will define us as a company and as professionals for many years to come," Bertoni assures.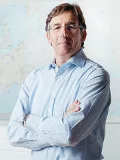 SPECIALISTS IN FINE BLANKING
Util defines itself as a global fine blanking technology provider. Fine Blanking is UTIL's core technology, and the company prides itself on its great reliability in guaranteeing a high level of quality of the finished product in terms of rigorous compliance with project specifications, in terms of tolerances, flatness in the order of a hundredth of a millimetre and accuracy of the surface finish.
This complex process allows UTIL to produce high-precision 'net shape' components in large quantities in a repeatable manner, minimising waste, and reducing costs and processing times with presses operating with exceptional power.
"Through our core technology, we develop, design and manufacture a wide array of components for the automotive industry and beyond and when we say beyond, we include electrical mobility, as well as other industries such as construction and agriculture," Bertoni adds.
On top of this, UTIL complements fine blanking with its capability to design and build its own tools, alongside running what the company calls secondary operations, which are fundamentally state-of-the-art machining operations to produce sophisticated parts.
Now employing over 800 people located globally across four sites, on three different continents around the world, at present, UTIL works out of manufacturing and technology centres in China, Italy, Canada, and most recently Mexico. This is on top of commercial and services organisation offices in the US and Germany that complement the now expansive global company footprint.
"We have the privilege of serving some of the largest players in the world, including very large global market leaders such as Bosch, Continental, Marelli and ZF, " he acclaims
"While we have the privilege of working with some of the largest Tier 1s in the world, through them we serve global platforms including Maserati, Porsche and Ferrari" he adds.
"Because of the breadth and depth of our technology and the fact that in addition to being the masters of fine blanking technology, we have the capabilities internally to design and build our own tools, there is no solution that we cannot develop internally for our customers."
This then provides UTIL with leverage in terms of its engineering and design capabilities and the flexibility at a technical level that it can provide to customers. There are very few companies in the automotive and manufacturing space which utilize fine blanking technology and that at the same time can develop their tools internally. This means that from prototyping a few samples to manufacturing large batches, UTIL enables its customers to carefully evaluate product specifications and make informed decisions before mass production begins.
"On top of this, none of our competitors has the global footprint that we have across three continents," Bertoni adds proudly.
"Despite the challenges and uncertainty, it remains a very exciting time to be part of this industry at a time that will define us as a company and as professionals for many years to come"

Fernando Bertoni, Group President and CEO, UTIL Group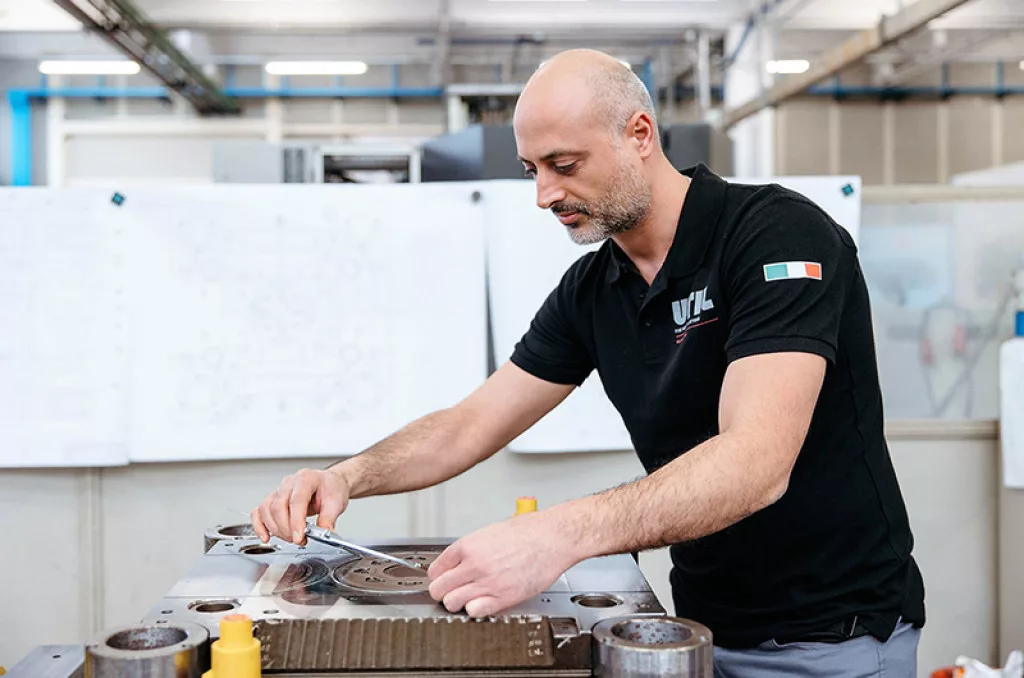 ESTABLISHING DIVERSITY
Diversity for UTIL is encapsulated within the company's work around the environmental, social, and governance (ESG) space.
"We have developed and implemented a diversity initiative over the last three years, which acts as a dedicated talent development programme, especially for empowering women in the workplace," Bertoni outlines.
"Today we have the honour and the privilege of having key senior leadership positions in the company covered by our female leaders, such as the head of HR, the head of Internal Controls, the Secretary of the board of directors, and the head of our Global Procurement, who are all integral to UTIL.
"They are not there because they are female leaders, but instead because they have proven to be the best in the context of the meritocracy that is built into the fabric of our talent development plan, to best fill those roles where we need the best people covering the position."
The two proven fundamentals of the success of UTIL are accountability and empowerment.
"These values have allowed us to grow fast and efficiently. In this, my role and the role of my senior leadership team is clearly defined, and each of us feel fully accountable. We are a lean, horizontal organisation that is extremely results-driven, and we must preserve this," Bertoni explains.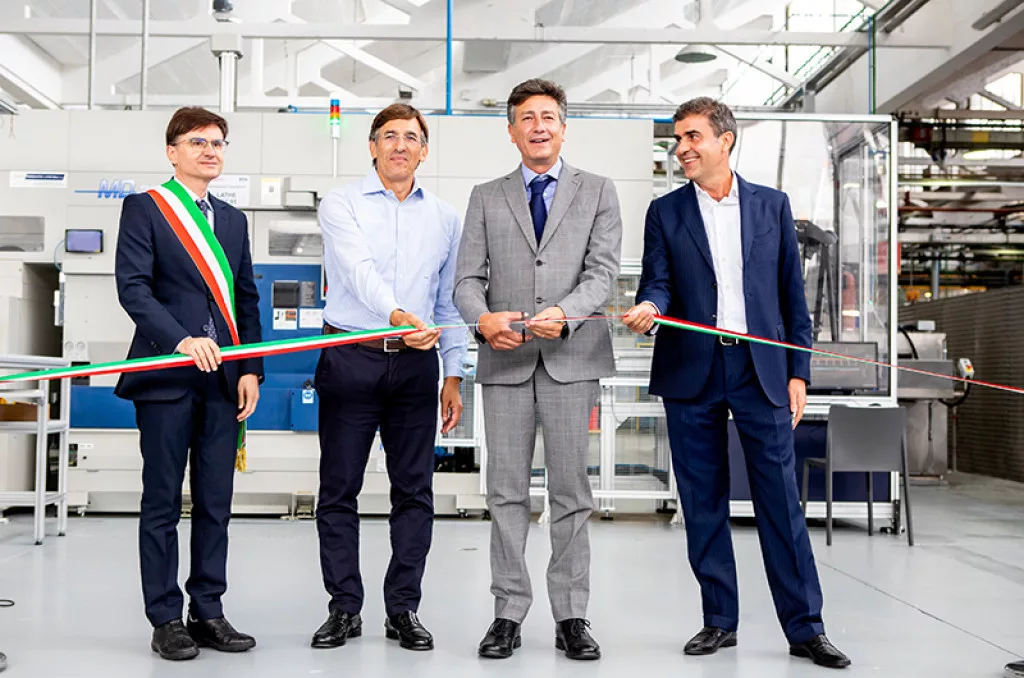 SECURING A PROMISING FUTURE
In a gradually declining industry over the last several years, due to the various challenges encountered over the last few years, from the fallout of the COVID-19 pandemic to the war in Ukraine, UTIL has managed to defy the odds by continuing to grow its business by over 20 percent annually.
Decided upon by the core group of senior leaders as they strategized and prepared the upcoming plans for 2023 at the close of last year, the key fundamentals that UTIL will be looking to implement include the mission of accelerating the company's diversified product portfolio primarily in Asia and North America.
This is alongside the ambitious aspirations to grow UTIL's Mexico operations which were set up and have been running since late 2021 and went into mass production in the early part of 2022. The group has also endeavoured to place great importance on ensuring protection for the company's future in this tumultuous and challenging time for the industry.
"In a world of great uncertainty, cash is more king than ever before, so we'll continue to work on making sure that our cost structure remains in check, and at a level consistent with our size and profitability goals. This will make us even stronger, and it will give us the opportunity to continue to grow the company organically and be opportunistic on organic growth in the future," concludes Bertoni.