Powered by Finnish engineering, Infinited Fiber is the textile recycling technology company delivering circularity to the fashion industry.
THE REBIRTH OF TEXTILES
Every second of every day, the equivalent of one garbage truck full of textiles waste is emptied into landfill or incinerators.
In 2020 alone, 109 million tonnes of textile fibres were produced globally. Although a figure that is difficult to imagine, approximately the same amount is added to the volume of textile waste worldwide every single year.
Now, the planetary boundaries that accommodate this waste are being stretched to their limit – whether that's landfill space and the harmful emissions that result from this method of disposal in terms of pollution seeping into soil and water supplies, or the methane and CO2 contributing to air pollution, but also the agricultural land space being consumed for the growth of new cotton.
Returning to that critical figure of 109 million tonnes produced annually, just 0.5 percent of these fibres are created from post-consumer textile waste.
On the global textiles market, sustainability has become something of an empty phrase, the exact meaning of which can be difficult to pinpoint. A far more precise idea that is altogether easier to realise and interpret, is that of circularity.
Enter Infinited Fiber – the Finnish technology company that has devised the engineering to capture the value of textile waste and allow it to re-enter the market and remain in circulation as new, quality resources.
"First and foremost, we are a technology company," introduces Laura Vinha, Communications Director for Infinited Fiber.
This technology is embodied by Infinna™ – the company's flagship regenerated fibre that is now being used to produce clothing by the world's leading brands – including Patagonia, Wrangler and H&M Group to name but a few.
"We work with the big heavyweights of the global fashion industry because we believe that our fibre has the potential to become a mainstream material. This is basically the only option if we really want to make an impact," Vinha continues.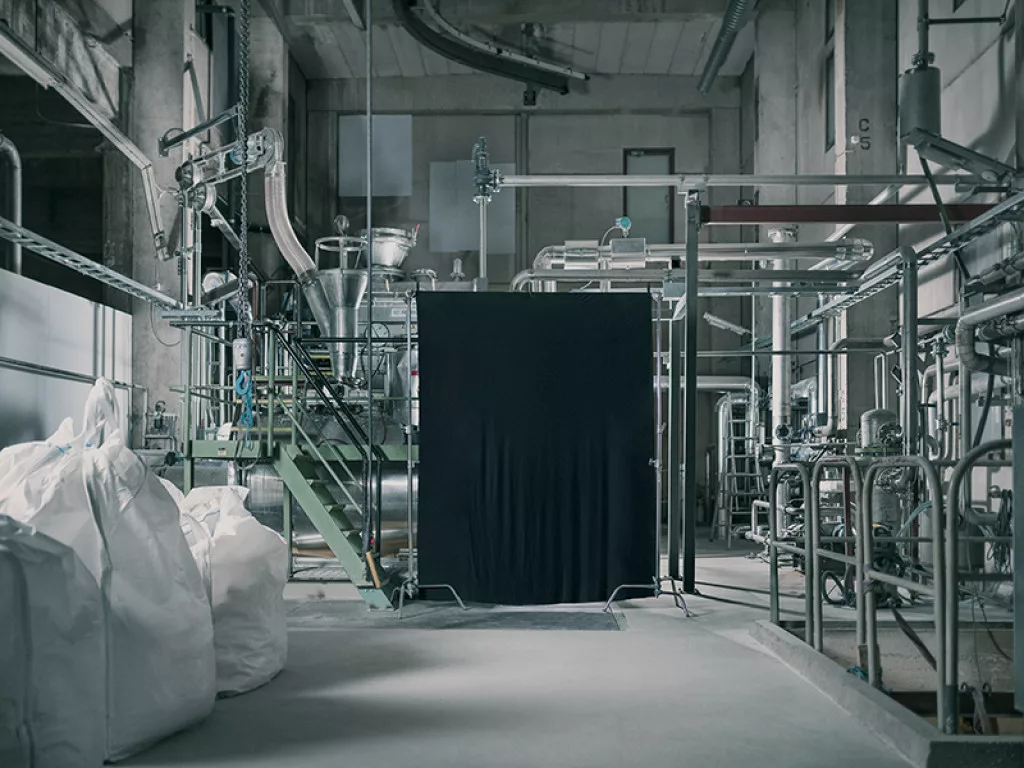 THE MAGIC FORMULA
With two manufacturing plants based in both Espoo and Valkeakoski, Finland, Infinited Fiber's technological process converts trashed and shredded cotton textiles through a series of physical and chemical changes into the regenerated Infinna™ fibre. This fibre can then be woven into existing manufacturing value chains and passed on to yarn and fabric makers around the globe.
"In this way, we lessen the burden on finite natural resources and support biodiversity since there is no need to cut down trees or secure more agricultural land for cotton growth."
Since inception, Infinited Fiber has found a receptive market for Infinna™, as more and more brands seek innovators that can offer a scalable solution for the provision of high-quality recycled textile fibres in response to consumer demand.
"What's unique and most appealing for the brands, is that this superfibre is extremely versatile and looks and feels just like cotton. Crucially, it doesn't involve a compromise, both from a designer and a consumer perspective.
"We're changing the perception of what recycled materials can be like," states Vinha, departing from the general idea that regenerated textiles may feel scratchy or in some way inferior, thereby increasing the appeal and buy-in for circular materials.
"Our whole foundation is based on research and development and scaling the technology that we have whilst also fine-tuning our existing process," she tells us.
This process begins with gathering and sorting the clothing waste, which primarily consists of cotton and other cellulose-rich textiles. After all zips or buttons are removed, these fibres are then shredded and mixed with solutions of acid and alkaline that capture the cellulose, resulting in a pulp. At this stage, carbamation takes its course as cellulose reacts with the urea, leaving a fine powder which is then dissolved to form a liquid. The liquid then undergoes wet spinning before being crystallised into the new, reborn fibre – Infinna™.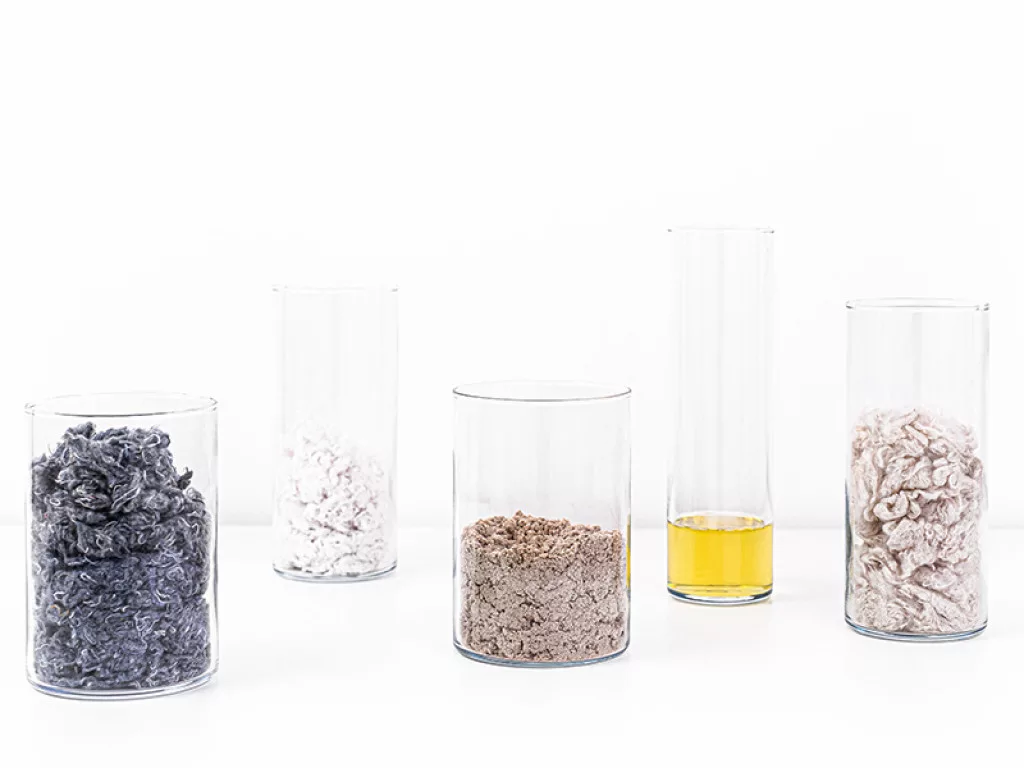 INFINITED FIBER AND THE MAINSTREAM MISSION
As Infinited Fiber continues on its mission, expansion is top of the agenda as the company prepares to build its first commercial-scale factory in Finland in 2024. With the ability to produce 30,000 tonnes of fibre a year – enough to manufacture some 100 million t-shirts – Infinited Fiber will achieve the critical volume that will allow other smaller brands to enter the space.
Aside from producing and distributing more of the fibre itself, Infinited Fiber also intends to fully capitalise on its unique technology, working on licensing agreements so that other producers can also start creating Infinna™.
By pursuing these two strategic lines of growth, Infinited Fiber secures its sustainability in the market and overcomes the positive problem that the company now faces of having more demand than supply.
"Simultaneously, while we're preparing the factory, we have already secured offtake agreements with some of the global brands who have committed to purchasing fibre from the future factory. This is so important for us from a risk mitigation perspective – that we know there is still that market for our fibre once the factory is up and running," she explains.
By giving other fibre producers the opportunity to add Infinna™ to their production lines, the supply of circular textiles to the global fashion industry will continue to flourish from the heart of Finland.
"We want to bring joy and hope back into fashion."