COVID-19 has changed many aspects of our work and lives. Looking to the digital transformation of signatures, we turn to Matt Gibbons, Regional Vice President at DocuSign, and compare the old ways to the new.
Written by Matt Gibbons, Regional Vice President at DocuSign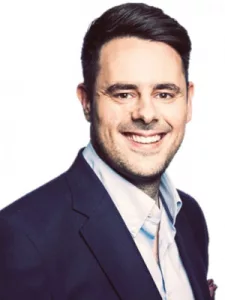 FROM PAPER TO PLATFORM
Last year, the pandemic forced businesses to re-evaluate their strategic plans overnight and facilitate new ways of working. With employees moving away from their offices and working from home full time, many organisations decided to invest in technology that helped them remain productive.
One capability that became critical during lockdown was the ability to sign and manage contracts remotely. Agreements are the backbone of business. Without them, deals can't be made, products ordered or people hired – in effect, there can be no progress at all. And with a large proportion of British people working without access to printers and scanners, the need for a digital agreement solution was greater than ever.
At DocuSign, we saw this demand first-hand, with a significant increase in the number of people signing contracts with DocuSign eSignature. It prompted us to look further into the impact of remote working on agreements. We surveyed 1,000 UK office workers to understand how they prepared, signed and managed their agreements in 2020. The results not only matched what we were seeing as a business, but it also revealed some new insights about what the future of work could look like.
THE RESULT
The key finding we uncovered was about the way people signed agreements. In 2020, 79 percent of respondents signed an agreement electronically, with 55 percent doing so on a computer and 24 percent using a mobile device. Whereas only 18 percent signed an agreement using pen and paper.
This trend proved particularly true for Twining Enterprise, a UK charity supporting people with mental health problems to find and sustain work. Traditionally, the Twining team would need both its clients looking for a job to print off and complete the onboarding document prior to physically handing it over to one of the offices. Due to COVID-19, this time-consuming and error-prone process was no longer possible.
With the charity members working remotely to respond to the elevated mental health and employment needs of many vulnerable people at this time, a new process had to be found. This came in the form of DocuSign eSignature, which enabled them to digitise their process from end to end. As a result, this helped clients start on their programmes quickly, remotely and safely and work through their assessments to find and retain employment.
There were other trends uncovered as part of the research related to the different locations in which contracts were signed. Unsurprisingly, we found that 42 percent of respondents signed an agreement in their home office, compared to just 30 percent in a normal office.
But perhaps more interestingly were the number of people who signed agreements on the go. Seven percent had signed a contract on public transport despite overall reductions in travel across the board and 10 percent said that they had completed an agreement while waiting for an appointment. With remote working blurring the lines between our professional and personal lives, these findings show the ability of British people to fit work around their day – and the power of technology as an enabler.
OFFR
Being able to sign agreements anywhere and everywhere has been particularly important for Offr, a fast-growing property-tech business. The real estate industry has faced some of the harshest disruption in the pandemic. Alongside rapidly changing guidelines around house viewings, the industry grappled with significant lulls, followed by sudden peaks of interest and extensive backlogs. For companies like Offr, efficiency is everything. They are often working with hundreds of vendors, prospects and solicitors at the same time and being able to rely on a simple, secure solution is fundamental. For example, a real estate company has used Offr to launch its property to the market. Thanks to eSignature, the agency and buyer have exchanged digital contracts within only a week making the process faster and safer during the pandemic than its physical equivalent.
For Offr, speed has been one of the biggest benefits of electronic signatures. Manual agreements would historically take an average of three weeks to be completed, whereas with DocuSign eSignature, this rapidly reduced, with 70 percent of contracts completed in under one hour. Offr was able to use DocuSign to complete Ireland's first fully digital and remote investment transaction, a fundraising round of three million euros.
THE YEARS AHEAD
We often get asked what the future of agreements will look like. Will people hark back to the days of pen and paper, or will they stick with digital solutions for good? When we ask our customers this question, they firmly say the latter. Once businesses experience the benefits of electronic signatures themselves, they don't go back to manual processes. And as we look ahead, we know that flexibility will become even more integral for modern workforces. These findings show that people need to work in a way that can mould around their personal lives, and they need the technology to make this possible. Ultimately, the businesses who are able to adapt to the needs of their employees and customers in this way will be the ones who win out in the future of work.