As the titan chocolatier Guylian celebrates its 65th Anniversary, CEO Tom Snick tells us how the company honours its history, whilst stepping forward into a new era of confectionary extravagance.
EXPANDING ON A LUXURIOUS LEGACY
Since its inception in 1958, Guylian has grown to become a landmark establishment in the chocolate and confectionery sector, as its iconic seashells have become synonymous with delicious luxury and indulgence. To this day, the idyllic history of the company remains a key component of its identity.
"It all started back in 1958 when Guy, a chocolatier, and Lilianne, an architect, spent their holidays as a couple at the North Sea coast. They gathered seashells on the beach, which they then took with them to Sint-Niklaas – where our headquarters was established, and where the story of Guylian first started," opens Tom Snick, CEO of the company.
The chocolate entity is the brainchild of its founders and this is reflected in the brand's identity, with its title as a marriage of their two names. From there, it developed the first seashells made from premium Belgian chocolate, with the infamous praline filling made from 100 percent in-house roasted hazelnuts.
Following its initial success, Guylian has grown to become an international chocolate staple, exporting its iconic seashells all over the world, both in duty-free and commercial retail.
Nowadays, the cherished brand is sold in over 100 countries and more than 70 global airports, possessing an impressive global reach.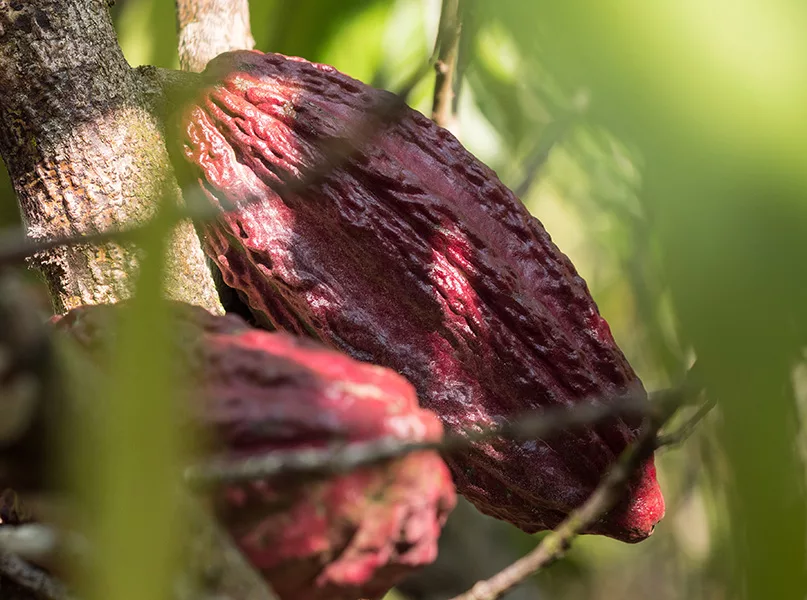 CHANGING TIDES
As Guylian embraces a customer driven and modern approach, it has evolved to incorporate a more digital marketing strategy.
"Of course, a strong in-store presence is crucial for impulse categories like chocolate," Snick acknowledges.
"However, we are currently trying to rebuild the brand image through a 360° approach, touching all relevant media that fits the target group. Television is still crucial in reaching customers, but we also understand the increasing importance of social media, public relations (PR), and influencers."
In a further step towards incorporating positive change, Guylian envisions an environmentally friendly future.
"We are keen on becoming a frontrunner on all aspects of sustainability, as we view it as our responsibility, whilst also aligning with the increasing demand of our customers," he tells us.
Evidently, Guylian's environmental practices materialise in the support of all its cocoa farmers by guaranteeing that 100 percent of its chocolate has been Fair Trade certified, allowing farmers to have a fixed price per kilogramme.
Furthermore, to reduce its ecological footprint, the company is making strategic environmental moves to reduce its overall impact. For starters, palm oil and soy have been removed from all of its products, alongside the implementation of 100 percent recyclable packaging, as Guylian endeavours to become a fully plastic-free company and 100 percent carbon neutral.
This is further supported by smaller initiatives that include a fully electric car park and endorsing food banks in different countries, which is part of its contribution to a better world.
Going forward, Guylian seeks to fortify its presence in its established countries, whilst simultaneously expanding its market to become the number one Belgian chocolate brand in both duty-free and relevant export markets.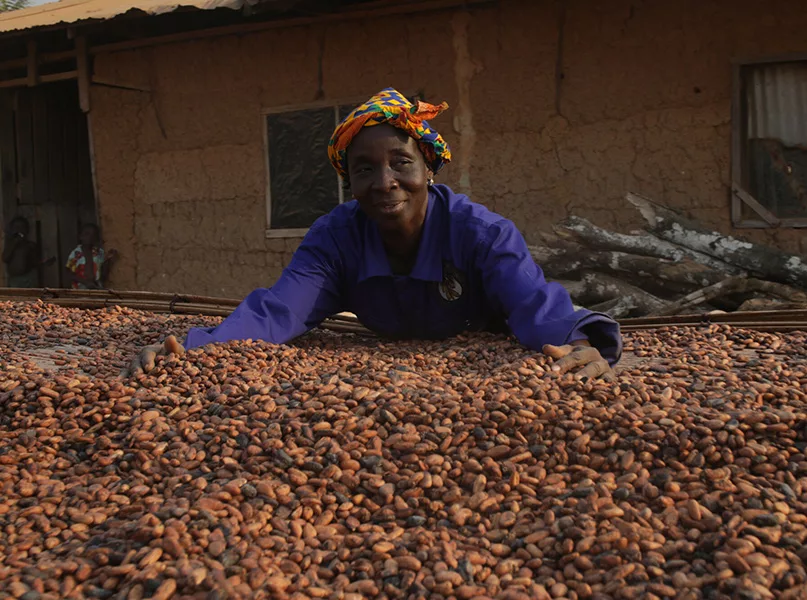 ---
TELL US ABOUT YOUR CAREER TO DATE AND HOW YOU BECAME INTERESTED IN THE CONFECTIONERY INDUSTRY?
Tom Snick, CEO: "I have spent my entire life in the fast-moving consumer goods (FMCG) space, starting with Unilever in deodorants. Subsequently, following my interest in the food and beverage industry, I moved to Spadel, a leading company in mineral water and soft drinks in the Benelux region. From there, I transitioned to the Italian pasta firm Barilla, also family-owned with strong values, where I had several positions in Amsterdam, Paris, Cologne, and finally Barcelona, where I was made Managing Director.
"When Guylian called me in 2020, I was immediately intrigued, given that it is a strong and iconic brand that everybody across the globe knows from their childhood. When I started at Guylian, a big transformation and turnaround was needed, and since then, we have worked hard to make the company the leading brand in Belgian seashell chocolate again."