We speak to Hanna Landell, Managing Director of the Production Unit at Höganäs Borgestad Group, about the company's collaborative impact in making manufacturing a greener industry across Europe and beyond.
NEW AGE INDUSTRY
For almost 200 years, Höganäs Borgestad Group (Höganäs Borgestad) has mastered the design of refractories, materials highly resistant to heat and critical to a multitude of industries within the manufacturing space.
Headquartered in Sweden, the company is a small but key player in the field of refractory production, working with companies of all sizes across Europe, helping drive forward industrial sustainability practices from Nordic countries.
Höganäs Borgestad understands that designing refractories is an art that has developed through the centuries, where material composition, grain size and density are combined with precision. Meanwhile, thermal conductivity, permeability, abrasion resistance and thermal expansion are measured meticulously, as necessary for operational needs.
This is something that the company has perfected over the years. Indeed, since the industrial revolution, customers have turned to Höganäs Borgestad for their most challenging requirements, and together with such customers, the company has developed turnkey solutions.
"Making refractory materials may seem simple, but there is much more to it; they are the result of engineering, experience, innovation and passion," introduces Hanna Landell, Managing Director of the Production Unit at the company.
"Through close partnership with our customers, we know that cement and steel producers, along with other industries around the world that require top-notch refractories, are not actually looking for shaped or unshaped solutions. They're looking for something else – something that will support their profitability and efficiency ambitions, and something that will deliver value longer than any other refractory."
In light of this, customers turn to Höganäs Borgestad for turnkey solutions. Moreover, the company works closely with them all the way from design and installation to support, maintenance and beyond.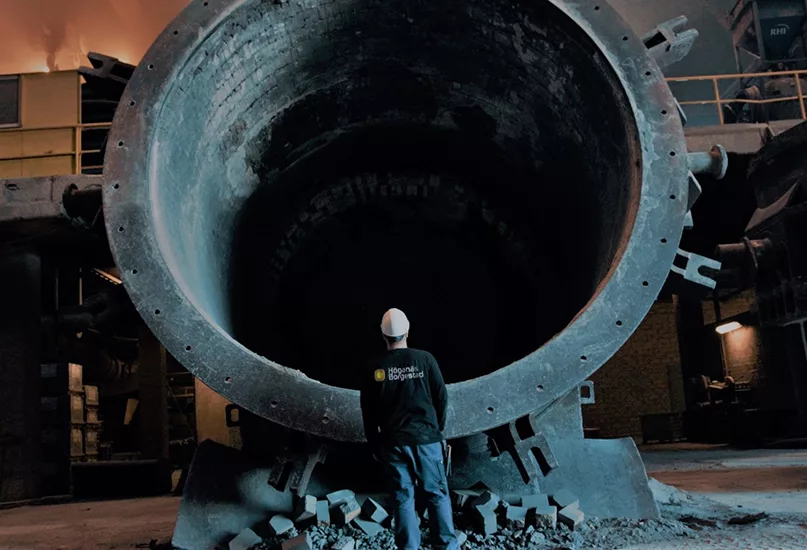 LEADING FROM THE NORDICS
Höganäs Borgestad is a traditional Nordic producer with a main market presence in the Nordic region, but also a global presence with customers in more than 70 countries. This international market penetration has been achieved through following customers abroad to deliver global production units as the company has in the Nordics.
"It is very exciting to work in the Nordics at the moment," says Landell. "There are so many big initiatives in various industries and all of them with a focus on reducing CO2 emissions and being fossil fuel free."
According to Landell, the Nordics represent a small yet impactful market, in many ways driving development in the industry. Refractory technology itself is also seeing continual advancement with innovative ways being discovered that minimise the environmental impact of refractory production. Within this, there exist new materials and new technologies in order to make the refractory process more sustainable.
"In the past, refractories have sometimes been seen as commodities, but now more than ever they are being viewed as high-value products that need to be durable, high performance and green," Landell continues.
"This sustainability-centric view is becoming increasingly important for us as well as the customers we serve, and it is the direction that we – and much of the industry – is headed."
For Landell, the refractory and manufacturing space in Europe is equally interesting as it is challenging. The steel industry, for example, is a strong sector and one in which continual advancement and innovative initiatives are being driven forward, with its future geared towards going green and away from a reliance on fossil fuels. Of course, this then has its own impact on the refractory space; new production methods require new designs, new materials, and production adjustments, making the space full of busy developments.
"A lot is happening! We are seeing a great deal of interest regarding secondary raw materials – which can be used in manufacturing processes in place of or alongside virgin raw materials – as well as circular business models," Landell explains.
"This level of change shows that sustainable production methods are on everybody's agenda."
This is an area in which the Nordics boast a foremost position, far ahead of other countries in Europe and leading the drive with their industry initiatives.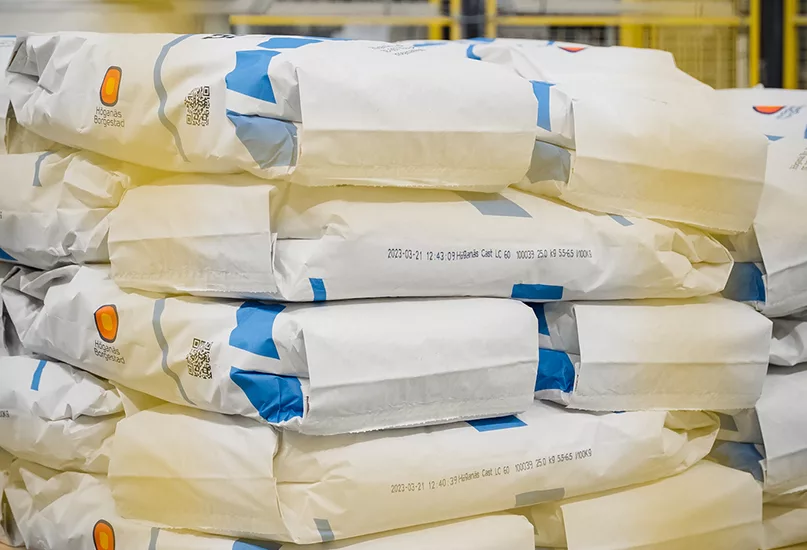 GREEN PRODUCTION
This environmental drive is showcased in Höganäs Borgestad's own production methods. The company utilises recycled materials and applies a greener production process, for example having the option of using electricity generated by hydropower, with furnaces running on natural gas. Höganäs Borgestad has used recycled materials in the core of its products for many years now, but the company's aim is to constantly increase the amount used and is planning investments in production equipment to increase this scope.
However, it is Höganäs Borgestad's collaboration with its customers that sees the company make a truly greater and better impact on the environment.
"We have been working with businesses on reducing energy consumption for many years, but now there are other initiatives on top of this, and these only provide more opportunities for us to help companies make such an impact," Landell affirms.
"Höganäs Borgestad is working on a number of projects. In the cement industry, for instance, one of our recent and ongoing projects revolves around the refractory design and linings, and this is aimed towards decarbonising the sector overall."
In the automotive space, Höganäs Borgestad is utilising its production facility and its knowledge of materials to reduce CO2 emissions in automotive production.
Each of these kinds of developments further impacts the refractory industry, leading players such as Höganäs Borgestad to think outside of the box and seize opportunities when it comes to production development, utilising industry knowledge to the advantage of partnering businesses and the environment.
"Höganäs Borgestad is quite a small company, but we work with a large variety of industrial players," Landell tells us. "We can also be quite specific in our offerings when it comes to delivering customer needs and making specific developments for such clients.
"This is the strength of having R&D and production in place because we can cater to different companies of different sizes with various needs."
Not only does Höganäs Borgestad boast professional R&D and production teams, but the company also has its installation department that tries to install the materials directly. This level of combined capability makes Höganäs Borgestad a strong partner in the market to go to, the primary advantage of being a smaller and more flexible provider.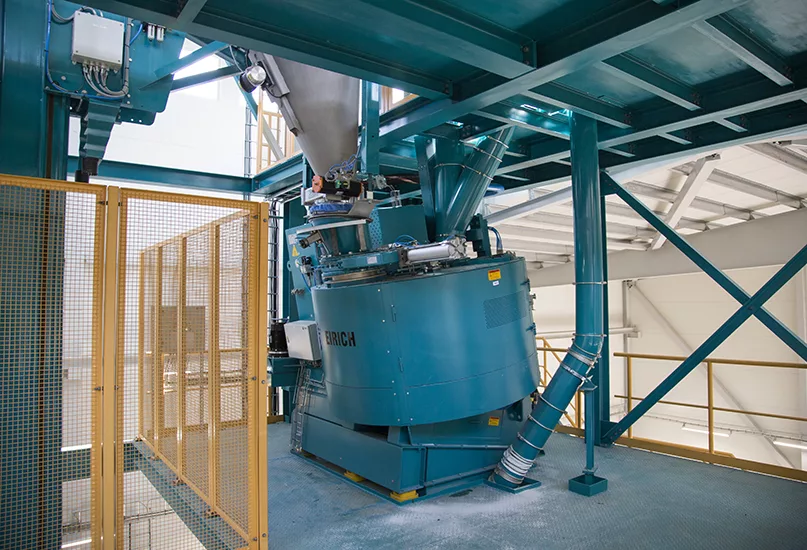 COLLABORATION IN THE INDUSTRY
It is because of Höganäs Borgestad's reliability and professionalism that it has been chosen as a partner to multiple European industry players. At the end of 2021, Höganäs Borgestad made the strategic decision to cease the production of standard bricks in Sweden and instead become more specialised in the market. The company subsequently entered a partnership with German firm Refratechnik Holding GmbH (Refratechnik), revolving around sourcing those types of specialised products to Höganäs Borgestad.
Today, Höganäs Borgestad produces unshaped products, special bricks and hand-rammed products at its plant in Bjuv (Sweden) with the other bricks coming from Refratechnik, as Höganäs Borgestad is now Refratechnik's chosen partner in the Nordic countries.
Höganäs Borgestad also cooperates on some projects outside this territory. The quality of Refratechnik's products meets high standards regarding technology and sustainability and for both companies, their combined knowledge is a strong competitive advantage.
"Refratechnik has a lot of developments and production in Europe as well as outside of the continent, and it is also close to where we operate which is very helpful strategically," Landell says.
"But importantly, Refratechnik already makes use of recycled materials and has a very sustainability-centric approach to its operations and business, as well as innovative thinking.
"Combining our knowledge about certain industries and markets makes our partnerships very positive, effective and impactful."
Moving ahead, Höganäs Borgestad is looking towards a green future. Sustainability is the foundation of the company's strategy, and it hopes to launch some new products this year geared towards helping customers reduce their environmental impact. Decarbonising various industries will require innovation and investment; to do so, Höganäs Borgestad constantly challenges existing solutions in the pursuit of something better and finds new ways to solve the challenges of today and tomorrow.
"We aim to take the next step to increase recycling and improve energy efficiency in our own production," Landell concludes.
"We have always strived to design and produce high-value products that are durable, high-performing, and green.
"We are also looking into what we need when it comes to production facilities for continued development. Of course, this means using more secondary raw materials and increased processing, and looking into what we can do with what we have, or if we will need to work with additional partners to achieve our vision."