With a constantly expanding product range of paints and resins for various industries, as well as domestic use, Policolor-Orgachim Group's CEO, Irina Mandoiu, talks about its reinvention and innovation.
CREATING A CHEMICAL KALEIDOSCOPE
Spanning two countries, Policolor-Orgachim Group began as two separate entities, both with a long-standing reputation in the paint industry.
In Romania in 1965, Policolor was founded, while Orgachim had already been established in the Bulgarian market since 1901; the two companies are therefore part of the manufacturing heritage in their respective countries. It was 1998 when the merger occurred, with Policolor acquiring 51 percent of Orgachim's shares.
"Orgachim is a brand with high awareness, reinventing over 95 percent of itself decade by decade, keeping up with consumer needs, developing successful brands, and being a trendsetter in the industry," opens Irina Mandoiu, CEO of Policolor-Orgachim Group.
The group produces resins, speciality chemicals, and coatings, operating in the architectural, automotive, construction, and industrial sectors.
Mandoiu finds production a fascinating field, especially as it involves fast adaptation and learning to keep up with consumer challenges, as well as inspiring and creating new trends.
"This is where most professionals are shaped, allowing them to continue within the same sphere or migrate to other areas with a solid knowledge base and a deeper level of dynamism. However, those of us currently leading production units are responsible for changing the perception or even the label of this profession," she observes.
With over 20 years of experience coordinating sales, distribution, operations, and marketing strategies, the challenge of being a CEO is a natural continuation of the experience that Mandoiu has accumulated as she leads Policolor-Orgachim Group into the future and onto global recognition.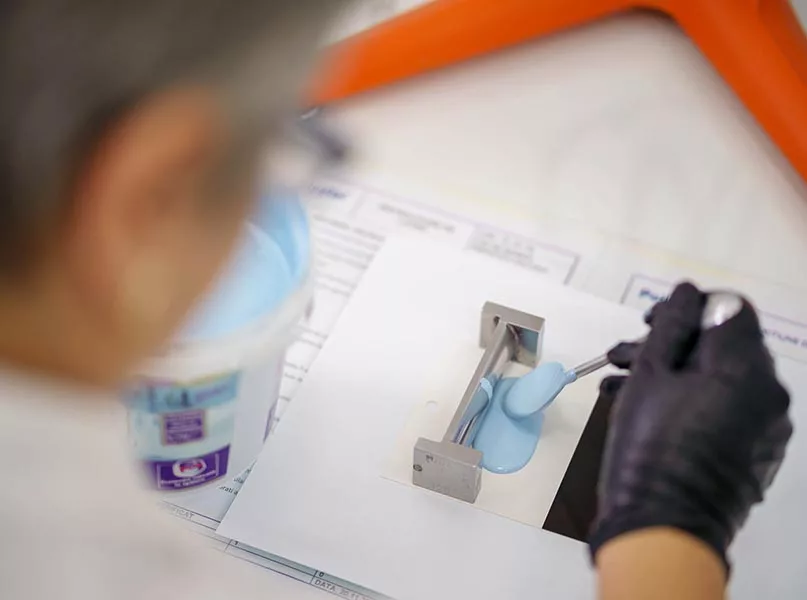 GENERATION-LEADING INNOVATION
"Younger people no longer want to work in factories; the average age of our production employees is 50+ years. Therefore, we need a new plan. To attract a new generation, we need to be technologically advanced, which is the direction we are currently pursuing in both locations," Mandoiu emphasises.
The next generation is more accustomed to tablets and phones than pens and paper, and Policolor-Orgachim Group is constantly evolving.
"We choose innovation that matters and improves quality of life."
The most recent example is Policolor's success in Romania this year, where all substances, products, organisation and referential (SPOR) interior paints have been classified as A+ and A under French volatile organic compounds (VOC) regulations.
French VOC testing in EUROFINS-accredited laboratories in Denmark provides information on indoor air quality with potential inhalation toxicity on a scale of classes ranging from A+ (very low emissions) to C (high emissions).
"This accreditation reflects the success of our R&D team, but more importantly, how a manufacturing company can change things for the better," she states.
Policolor-Orgachim Group has integrated production capabilities for raw materials and finished products, with a capacity of 65,000 tonnes per annum, divided by product type between Romania and Bulgaria.
In 2019, the Policolor arm of the group completed construction of its new factory in Bucharest after an investment of €7 million, which also included the value of the land.
"This relocation was necessary as the old factory had become situated in the middle of the city. The new site is an industrial area within a 2.5 hectare (ha) complex alongside a modern warehouse," shares Mandoiu.
The state-of-the-art factory produces paints, decorative plasters, enamels, and varnishes, as well as related products like primers and undercoats. Production lines include waterborne decorative paints, lacquers, and adjacent products.
"The site has internalised logistics, with the objective of both enhancing the quality and quantity of Policolor products and optimising the efficiency of delivery to customers," she adds.
INVESTMENT STRATEGIES
At the top of Policolor-Orgachim Group's priorities are innovation and technological adaptation, with two recent investments underpinning the organisation's strategy.
"Alongside the Bucharest factory, this year the company invested €2 million in expanding the initial construction and automating production. By 2025, we have planned investments of an additional €3 million for equipping the facilities with state-of-the-art machinery.
"The results have already emerged. This year, we completed the new production hall, doubling the space to 3,000 square metres (sqm) and increasing the capacity to over 30,000 tonnes per year," Mandoiu informs us.
Simultaneously, Policolor-Orgachim Group maintains investments in the support and relevance of commercial brands at the top of consumer preferences through communication campaigns, trade marketing, repositioning, and rebranding.
"We annually analyse and expand our target by optimising product performance and product line extensions, but we aim to protect profitability by harmonising the brands and product categories at group level.
"Our commercial policy is based on increasing our presence in modern DIY retail, strengthening our presence in traditional trade, and developing new communication channels and business segments in the B2B sector with our partners," details Mandoiu.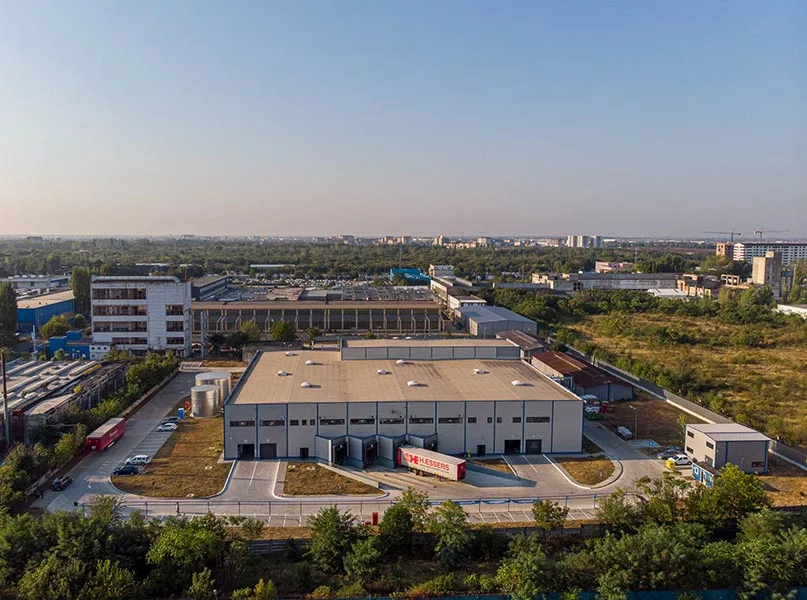 ONGOING CHALLENGES
Along with Policolor-Orgachim Group's success, there have been many challenges, some of which are ongoing. The most recent ones are faced by the anhydrides division, where operations have been constrained due to difficulties in accessing orthoxylene, the primary raw material in anhydride production, following the EU ban on imports from Russia in 2022.
The entire industry has been significantly affected by supply chain disruptions and price increases for raw materials. However, the aspect that differentiates Policolor-Orgachim Group is the fact that it has its own factory that supplies a generous portion of the raw materials used in production, assuring constant quality.
"In times of crisis, a key criterion that remains steadfast is trust – trust in the mission and vision of our projects, in the team, and in the opportunity to build and further nurture business champions, both in Romania and Bulgaria," Mandoiu highlights.
As one of the traditional paint producers in the area, Policolor-Orgachim Group has long-standing relations with international suppliers stretching back almost 30 years.
"One of our strengths is that we have shared projects with a common goal: the quality of the services. Logistics is susceptible to outside influences, such as adverse weather conditions. One of the challenges of working with a logistics partner is therefore to ensure that it will perform best in times of crisis."
The organisation aims to use local suppliers as part of its strategy to reduce CO2 emissions from transportation.
"Our last two projects headed in this direction, as we bought bulk raw materials as frequently as possible, reduced the number of orders for small quantities, and found alternative suppliers closer to our plants," she says.
There are two different models of logistic operations for Policolor-Orgachim Group. In Romania, the external logistics are handled by a third-party supplier; in Bulgaria, the company has its own logistic infrastructure.
"We have our own warehouses and employees, but we externalised the transportation two years ago," affirms Mandoiu.
A COLOURFUL FUTURE
Policolor-Orgachim Group constantly looks to the future with exciting plans and key priorities.
"We are continuously looking for trends in manufacturing, new equipment such as palletising robots, sustainable ways of manufacturing paints, and faster production using fewer resources," reveals Mandoiu.
In Bulgaria, Policolor-Orgachim Group has invested in new labelling and warehousing equipment that will help to reduce waste and contribute to a cleaner environment. Furthermore, in Romania, the first step of automation has been finalised, with a state-of-the-art in-can tinting line produced by Dromont, one of the most reliable and innovative leaders in the field of automated lines and solutions for paint coatings.
"Our strategy for the next five years is to increase productivity with automation and to use our most valuable resource – people – in processes where they can bring value to our business."
Focusing on scaling its operations, Policolor-Orgachim Group is undergoing a technological and organisational transformation. This is alongside delivering an exceptional customer experience through innovation and sustainable products.
"As a responsible manufacturer, we constantly invest in environmental protection by producing cleaner products for a safer environment, reducing waste, and safeguarding air and water quality. We also prioritise the well-being of our employees.
"On the social front, we are committed to supporting education, the arts, and a healthy lifestyle to become an example of excellence in sustainable practices," closes Mandoiu.