A leading professional services firm, JLL creates rewarding opportunities, amazing spaces and sustainable real estate solutions. We speak to Head of Sustainability at JLL Ireland, Rami Nassar.
BETTERING THE BUILT ENVIRONMENT
"I believe this is the most pivotal and exciting time to be working in the real estate industry."
As the Head of Sustainability at JLL Ireland, Rami Nassar recognises that real estate is undergoing a once-in-a-lifetime transformation to curb climate change.
The industry is one of the biggest contributors to global emissions, with the built environment responsible for almost 40 percent of the planet's total carbon footprint and 50 percent of raw materials consumed globally.
Though real estate is part of the problem, in turn, it's also part of the solution. Thus, a fundamental shift is expected in the sector, with real estate becoming key in both making net zero goals a reality and driving socio-economic equality.
"Every region has its challenges, and Europe probably has the biggest stock of old and existing buildings to tackle," Nassar observes.
"This is a completely different and unique challenge, more so locally in Ireland with many historically listed buildings and housing shortages further adding to the task."
Driving this fundamental shift is JLL, a world leader in real estate services tasked with buying, building, occupying and investing in a variety of industrial, commercial, retail and hotel real estate assets.
From tech start-ups to global firms, JLL's clients span a number of industries, from banking, energy and healthcare to manufacturing, hospitality, technology and more.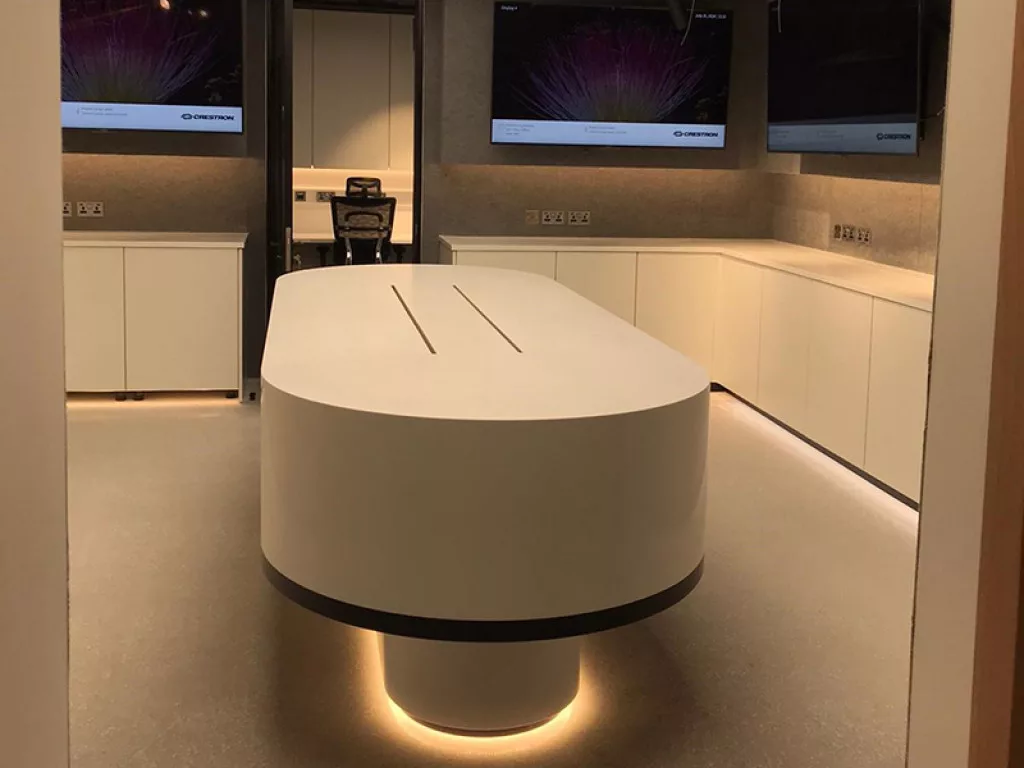 SHAPING THE FUTURE
A Fortune 500 company with an annual revenue of $16.6 billion in 2020, operations in over 80 countries and a global workforce of more than 90,000 employees, JLL is "shaping the future of real estate for a better world".
It is undeniably leading the real estate transformation by example, and is at the forefront of sustainability in the industry having aggressively committed to achieving global net zero carbon emissions by 2030.
Together with clients and partners, JLL is committed to embedding sustainability into everything it does through a global sustainability strategy focused on four key areas with 16 flagship commitments.
JLL's global sustainability strategy strives towards 'Building a Better Tomorrow', helping people to achieve their ambitions, enabling them to explore new opportunities, investing in their growth and development, providing an inclusive culture, and putting safety first.
People are a central pillar to this strategy, with JLL's staff considered essential to the success of the company's sustainability targets.
"Their skills and performance are vital to our growth as a business, so not only do we support them to grow and progress, but we make sure the working environment is a safe and rewarding place to share ideas and innovations by maintaining an open mindset," Nassar outlines.
"It's the resourceful ideas of our staff that give JLL its entrepreneurial spirit and edge."
In building a better tomorrow, corporate social responsibility (CSR) is integral to JLL, who have created shared value by forging charitable partnerships and contributing to meaningful causes.
Throughout the COVID-19 pandemic, for instance, JLL supported – and continues to support – the communities it serves, with a particular focus on helping the most vulnerable.
"We also have a committee that picks a diverse multitude of charities every year to support through fundraising events and donation campaigns, and we partake in yearly beach cleans through the Clean Coasts initiative."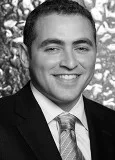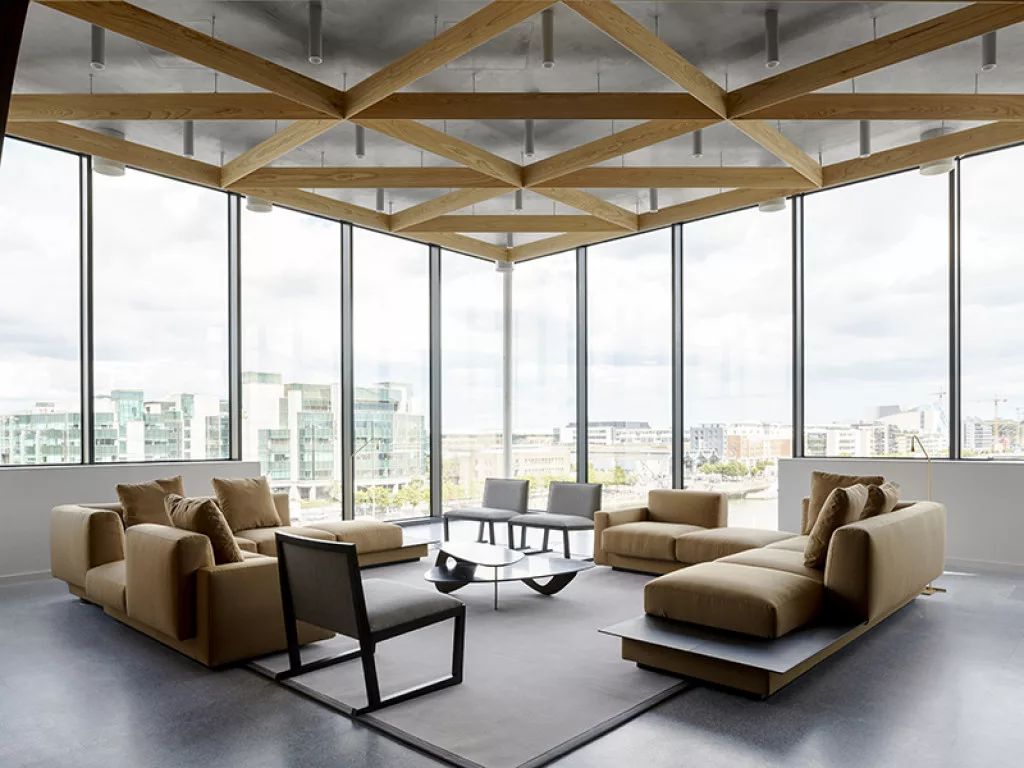 ETHICAL LEADER
Ethics are held in high regard by JLL, and the accolades that the company receives every year are a testament to that. Indeed, it has been recognised as one of the world's most ethical companies by Ethisphere for 14 consecutive years.
"No matter which end of the table you are sitting at, ethics are a highly valued trait in a multi-stakeholder industry such as real estate, and even more so given the global sustainability push where transparency in governance is key," Nassar emphasises.
"We not only thrive for excellence in serving our clients, but we always act in their best interests, and they know they can trust us for that."
To further enhance, streamline and add value to its services, JLL has always embraced and developed its own technologies, supported start-ups, and partnered with industry pioneers.
"Investing in technology is key in any industry these days as the world becomes more digital around us, and that transformation is even more prominent in the building sector," says Nassar.
"It's never just one thing that makes a company a leader in its field, but a culmination of attributes, be it dedication to quality service, putting clients' interests first, or leading by example."
PROJECT HIGHLIGHTS
As much as JLL values green certifications, the company can still offer attractive, high-performance spaces, even if the building is not certified.
Nassar highlights a fit-out project carried out by JLL for a major global financial institution who, despite having green aspirations, settled on a new office location in an older building without any green certifications.
"After the entire project team was selected and ready to start, the client asked us if we could get Leadership in Energy and Environmental Design (LEED) certification for their office," shares Nassar.
"With no impact on the project timeline and minimal-to-no impact on construction costs, we were able to deliver LEED-ID+C v4 certification for our client's office.
"We know that green certifications are not the only way to be sustainable, and in this case a seemingly older, uncertified building was no reason to not have an efficient office fit-out," he adds.
On another project, JLL was able to show how many sustainability improvement opportunities remained uncaptured in assets.
A net zero prediction analysis also highlighted what investments were needed to ensure an asset meets emission requirements in the future, and doesn't become obsolete.
Fed into JLL's valuation exercise, this eye-opening information informs clients on how much more there is to know about an asset, and how crucial it is to properly evaluate the risks and benefits before investing.
"It's the resourceful ideas of our staff that give JLL its entrepreneurial spirit and edge"

Rami Nassar, Head of Sustainability, JLL Ireland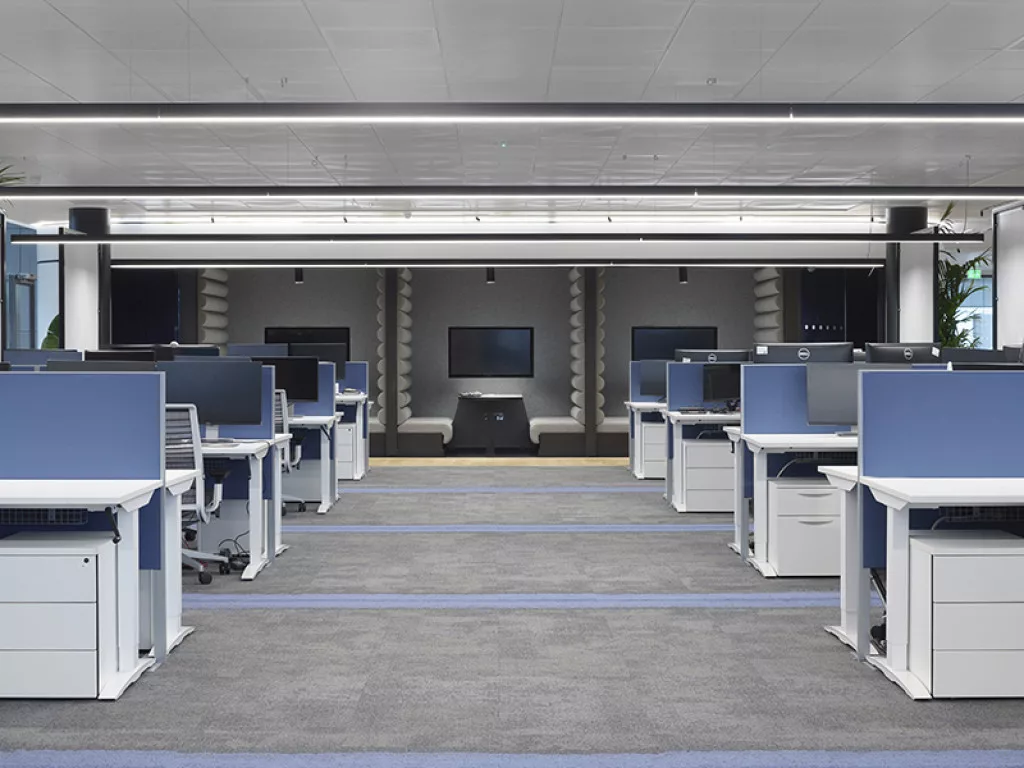 SUPPLY CHAIN SUCCESS
Pivotal to JLL's success is its supply chain, the value and importance of which is even more prominent given the success of the company's sustainability goals.
When it comes to delivering sustainable solutions to clients, JLL relies on its partners, reaching out to specialist, expert service providers as and when required.
"Take building maintenance or cleaning services as an example. You can develop all the green policies you want for your building operation, but if your teams, partners and suppliers can't deliver on those requirements, these policies are just poetry," Nassar explains.
"Sometimes the suppliers lead us, sometimes we lead them, and at other times we move forwards together."
At all times, however, they are central to JLL's overall value offering, as the company makes haste with ambitious growth plans and targets in which sustainability is a key component.