CWP Global possesses the tenacity to change the green energy landscape. We speak to the Director of Business Development for Southeast Europe, Nikola Stamenov, about how the company addresses decarbonization challenges.
MAKING A DECARBONISED SOUTHEAST EUROPE A REALITY
For Nikola Stamenov, Director of Business Development for Southeast Europe at CWP Europe (CWP), working in renewable energy development provides a purpose to both his life and career.
Despite the fact that Stamenov has had a varied career path, from working in high-end financial consultancy to overseeing the largest music and entertainment events in Europe and the Middle East, as well as the NGO sector, he has found the renewable energy industry most rewarding.
"I am a believer, and I believe that there is no more important job today than to help society completely distance itself from polluting fossil fuels. It is a matter of very existence and our own survival on this planet," he reflects.
Stamenov's conviction in renewable energy resources filters throughout the company, as CWP takes great pride in developing utility scale wind and solar parks across Southeast Europe (SEE), providing effective solutions to its sizeable pollution problems.
"The system has such a high dependency on poor quality lignite and coal. All that has, unfortunately, made this region become known as one of the most polluted in the world, and it is our mission at CWP to change that image by providing as many green electrons to the grid system as we can, as soon as possible," he comments.
With such an extensive portfolio, CWP is the pioneering renewable energy developer in SEE, having successfully realised some of the largest wind farms in the territory. CWP is currently developing a six gigawatt (GW) portfolio of wind and solar projects in Serbia, Bulgaria, Romania, Montenegro, Albania, Bosnia and Herzegovina, Slovenia, Moldova, North Macedonia and Ukraine. A noteworthy case is the 600 megawatts (MW) Fântânele-Cogealac wind farm in Romania, which has been fully operational since 2012, and is still one of the largest wind farms in Europe to date. Another milestone project is the 157 MW Cibuk 1 wind farm in Serbia, that has been operational since 2019, and it is still the largest RES project in the country.
Since 2021, CWP Europe has operated as a joint venture between CWP Global, a leading global renewable energy company, and Mercuria Energy Trading, one of the largest independent energy traders with revenue of more than USD$140 billion. Mercuria's involvement has allowed CWP to further strengthen its leading capabilities and monetise renewable energy through innovative offtake structures.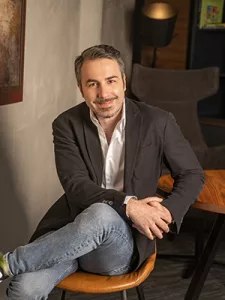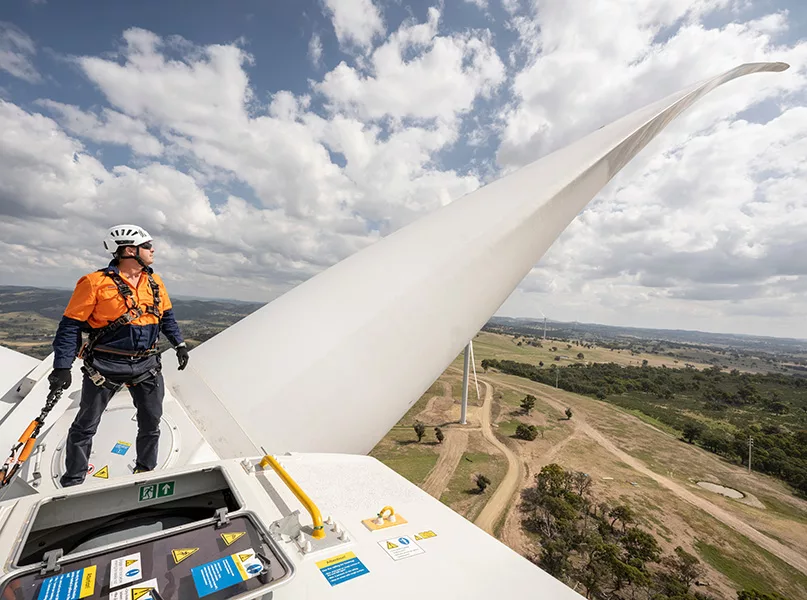 TACKLING REGIONAL CHALLENGES
One of CWP's major strategic markets is the SEE nation of Serbia. As with any transitional society and market, the country can present some challenges.
Stamenov expresses, "in my opinion, the whole industry would like to see Serbia taking bolder moves to convert away from coal and fossil fuels. Nevertheless, there have been significant changes in the right direction in previous years, in both legislative and public opinion, which welcomes a greater reliance on our renewable resources.
"Among other things, Serbia is well positioned and interconnected with neighbouring countries, and I don't see why Serbia will not use its renewable capacities to the maximum, especially once the planned large hydro storage plants are built in the near future.
With this in mind, Serbia will have a major role in the overall energy transition of the whole SEE region, and CWP is in a great position to foster that lead. By overcoming regional difficulties, CWP can unlock SEE's potential as the ideal spot for renewable energy development due to the region's carbon intensive economies.
"CWP's mission as leaders in SEE's renewable energy sector is to decarbonise the region by delivering the technologies, skills and services that will bridge the gap between SEE and the rest of Europe," Stamenov details.
The company understands the importance of energy transition and possesses the vision and capabilities to deliver diverse projects that will make a decarbonised SEE a reality. CWP can identify and develop the best sites and locations for specific projects based on natural wind and solar resources.
The company can also expertly manage demanding and complex projects through their entire lifecycle. To add to this, CWP can provide impactful solutions to the high cost of electricity in the region, develop and implement innovative business models adapted to regional specifications, and create hybrid projects that respond to market demand. Therefore, it is easy to see how CWP is having a meaningful and lasting positive impact on communities throughout the region.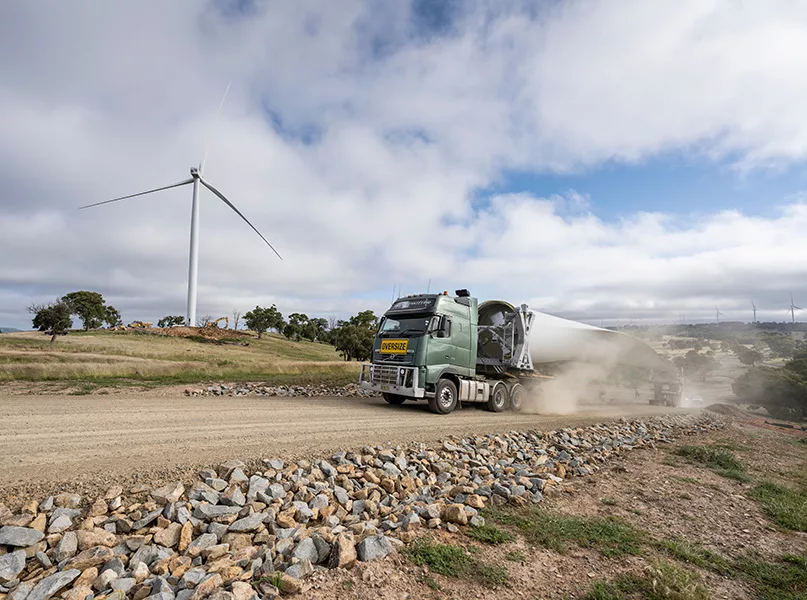 SUPPLIERS OF GREEN ENERGY
Amongst the extensive portfolio that CWP has across SEE, the company has recently initiated three new renewable energy projects in Serbia: the Lederata Energy hybrid power plant, Equinox Power solar power plant, and the Vetrogon wind farm, generating 750 MW of green electricity in total. Consequently, the total capacity of development projects in Serbia has now more than doubled to 1.25 GW. CWP is therefore proud of the fact that its project portfolio in Serbia makes it the most significant renewable energy developer in the country.
When looking at each project more closely, the Vetrogon wind farm is to be installed with a maximum capacity of 450 MW. CWP is developing this renewable project in the municipalities of Srbobran and Bečej in Serbia. Furthermore, the calculated expected annual gross production of the entire wind farm is around 1,100 gigawatt hours (GWh), which is enough to supply more than 260,000 households with green electricity.
Additionally, the total production of green electricity in the Vetrogon wind farm will contribute to the reduction of CO2 emissions by a staggering 1.18 million tonnes (t) per year. Thus, CWP is a great supporter of Serbia's energy transition goals.
Alternative projects include the Equinox Power solar power plant, which has a total installed capacity of 150 MW and is currently being developed in the Serbian municipality of Kula. The production of green electricity from the Equinox Power solar plant will reduce CO2 emissions by 267,840t per year. Once again, this plant will have a significant impact on the area as the calculated expected annual gross production of the entire power plant is about 248 GWh, which is enough to supply more than 59,000 households with green electricity.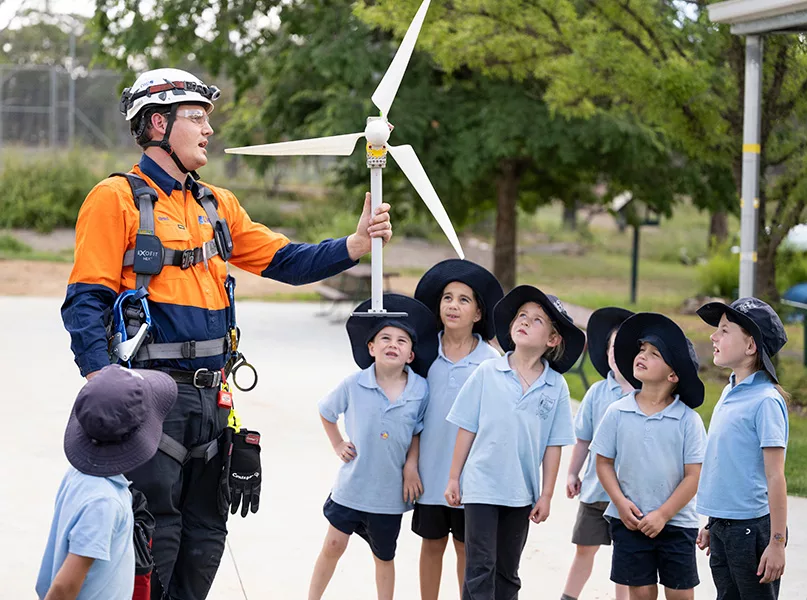 A COMBINED FORCE
The Lederata Energy is another noteworthy achievement for the company, operating as a hybrid power plant project in the area of Požarevac and Veliko Gradište, Serbia. The Lederata Energy is distinct in its ability to combine both wind and solar energy sources and represents the first project of its kind implemented by CWP in Serbia. The facility will be the joint force of a 50 MW solar park, a 100 MW wind farm and an energy storage system of 10 MWh.
"Currently, the Lederata plant project is in its early development stage. We are presently focusing on observing the resources and technical design to obtain the permits, licences, and authorisations necessary to operate the plant," shares Stamenov.
The development and construction of the Lederata Energy are planned in phases, with construction set to commence in 2025 and completion of the construction and commissioning of the plant projected for 2026. The project's green energy production will reduce CO2 emissions by 410,400t per year, and supply enough green energy for in excess of 90,000 households on account of the 380 GWh that is produced by the plant per year.
"During the implementation of these projects, CWP will be guided by the highest international standards, in order to contribute in the best way possible to the overall developments of the municipalities, as well as renewable energy sources in Serbia and the region," Stamenov concludes.
Overall, CWP's consistent expansion is an accurate demonstration of its passion for helping the SEE region develop its clean energy potential and become fully independent from fossil fuels. With the accurate renewable energy development approach of both wind and solar power projects, CWP is the one to watch in SEE's renewable energy advancements.