We take a look at Garbuio and the company's development and innovative operations within the European tobacco machinery and equipment manufacturing sector.
MACHINERY AT THE FORE
Europe is well-known for its manufacturing industry.
From automotive production and laser-cut machine pieces to innovative technological designs and automation, European companies have shaped the future of manufacturing and consequently each international industry that the sector serves.
Garbuio is the primary specialist of the German company Hauni Group and is the global market leader in the development and manufacturing of machinery and equipment for tobacco processing. Being at the forefront of industry, it is Garbuio's purpose to provide and develop integrated, innovative and reliable solutions in tobacco machinery manufacturing.
The company operates with its customers at heart and focuses on long-lasting and reliable business relationships to promote and grow their machinery solutions in the industry, with its headquarters based in Paese, Treviso (Italy).
Garbuio develops, manufactures and supplies a wide range of green leaf processing machinery and equipment for the tobacco industry. Many of these machines are used in production lines around the world and are capable of processing up to 12 tonnes of leaf tobacco per hour.
Garbuio's purpose is being at the forefront of industry by providing and developing integrated, innovative and reliable solutions. Focusing on customers is the company's way to generate added value. It is Garbuio's mission building long-lasting trust through market leading products, proven quality and unrivalled customer care.
Embracing and promoting innovation is Garbuio's guideline to anticipate market requirements and challenge industry transformation. The company entrusting employees' ideas and entrepreneurship to develop tailor-made solutions for its customers across the globe.
And these solutions are a key part to the efficiency of tobacco operations. After tobacco plants have been harvested, the tobacco must be dried. Drying brings about certain chemical processes that make the leaves aromatic and pliable. Once the tobacco leaves have been cured, the farmers bring them into the factory, either tied in bundles or packed in bales, for further processing. There are around 150 green-leaf processing factories worldwide. There is a complete and complex process behind tobacco manufacturing and Garbuio's plays a vital part in it.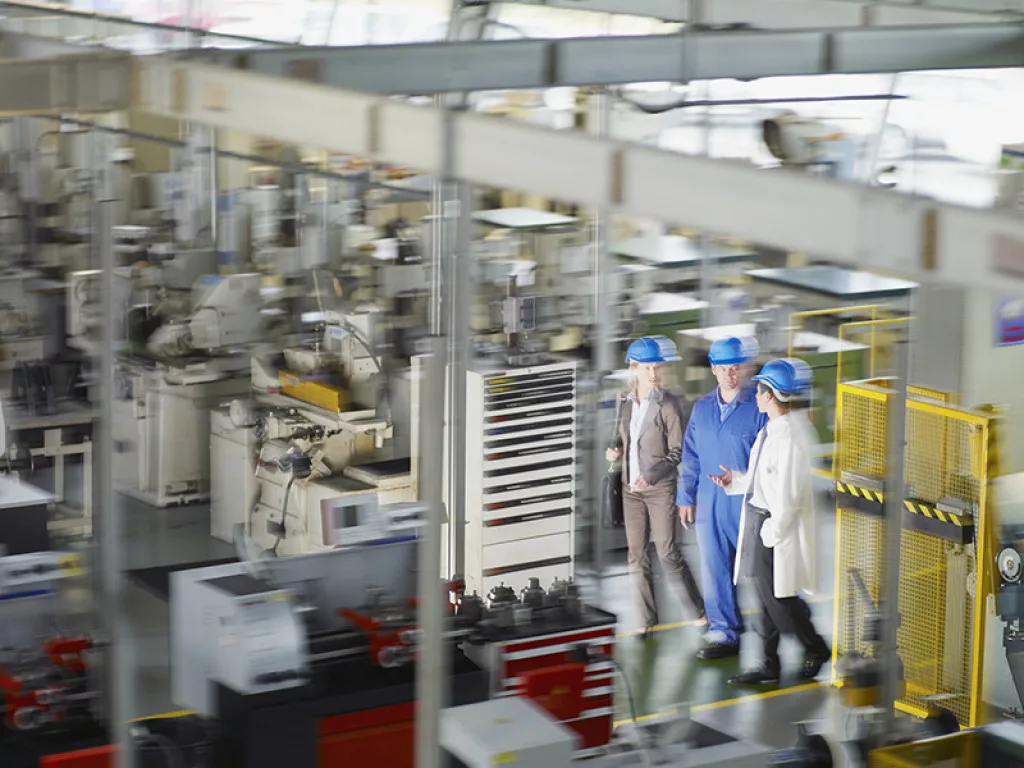 INDUSTRY 4.0
As the world develops and rapidly grows into an expanding digital age, Garbuio ensures that it keeps up with the latest in order to stay above and apart from its industry competition.
In the present, proven experience in software, automation and control for tobacco industry result in integrated, bespoke and reliable solutions when it comes to all-round industrial processing applications. Alongside another member of the Hauni Group, Garbuio is able to facilitate the latest in the digital environment to best suit and support its customer base.
Kodis is the leading industrial software company, part of Hauni Group, with well-known knowledge and expertise in the tobacco primary processing. Kodis also provides PLC and SCADA tailored software design and commissioning.
The company joined the Hauni Group in 2014 and is a specialist in industrial software solutions, including customised manufacturing operations management solutions following the ISA-95 standard for various industries.
Thanks to the cooperation with Kodis, Garbuio is at the forefront in boosting a broader concept of a smart factory, providing a wide set of innovative digital solutions for customers' manufacturing systems.
DIGITAL SOLUTIONS FOR THE SMART FACTORY
The first of these is MOM (Manufacturing Operations Management) and MES (Manufacturing Execution System). It is the entire, modular and seamless vertical and horizontal integration suite for operations management. Production, intralogistics, quality, maintenance and warehouse processes throughout the entire plant, are constantly and always under control, as well as ensuring the full integration from shopfloor control modules up to any enterprise resource planning (ERP).
Kodis ensures that its solutions are designed, scaled, customised and delivered both for mobile devices and for management dashboards, as well as being ISA-95 and OPC-UA compliant.
Another is BMS (Building Management System) and EMS (Energy Management System) solutions for the green and smart factory. This includes the total cost of ownership real-time monitoring down to one-piece cost analysis, through the efficient management of energy consumption and utilities. On top of this the solutions encompass harmonised sets of KPIs for environmental awareness and responsible optimisation of supplies.
Lastly there is HMI (Human Machine Interface), SCADA (Supervisory Control And Data Acquisition), and UltiMI (proprietary Ultimate Machine Interface); process and equipment controls based on situation awareness holistic framework.
Conventional HMI and SCADA are offered in state-of-art modules, according to customer requirements. UltiMI brings additional features compared to any standard human machine interface.
UltiMI also guarantees an intuitive and reliable user experience and simplified machine and plant controls, thanks to a multi-touch gesture-based interface. It provides configurable, modular and scalable approach, with embedded problem solving and training features, as well as being ISA-101 compliant.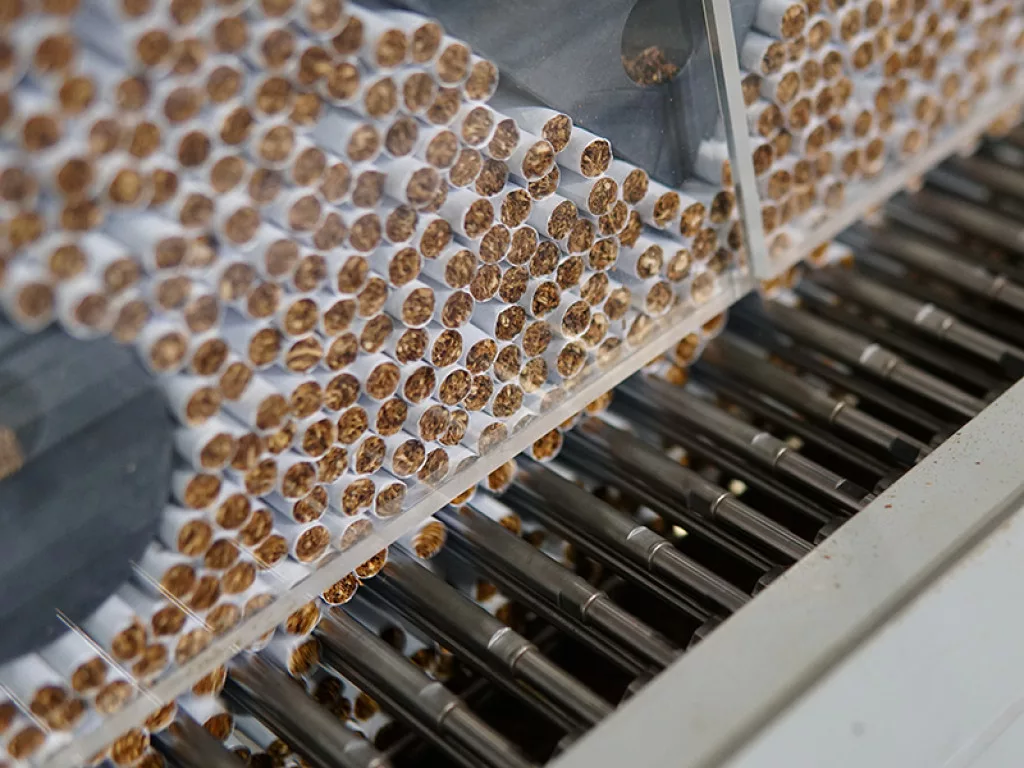 PEOPLE-CENTRIC BUSINESS
Customers are Garbuio's top priority.
The company's team of Sales Experts, Project Managers and Technical Engineers, work alongside customers' teams for the whole duration of the project lifecycle and beyond, actively supporting them and ensuring fast responses at every point, committing to exceeding customer expectations.
Garbuio cares about its clients' production performances and promotes the highest level of services with its care teams and spare parts centre, aiming to extend product lifetime. Garbuio Sales team members are in direct and constant touch with the company's clients during the whole customer journey. The team is committed to developing creative solutions designed to go beyond customer's expectations and needs within budget. On top of this, technology is in Garbuio's DNA; research and development activities are the beating heart of the business. With a history of successful track records regarding innovations and products development, the Garbuio team is continuously expanding the company's capabilities to create innovative machines and develop new industrial processes in an increasingly digital world.
Garbuio's Project Managers guarantee smooth project deliveries and executions ensuring a unique and competent interface with the customer, preventing issues and providing flexible solutions to achieve expected targets in terms of time, quality and process needs. The company's Installation and Commissioning team consists of experienced multi-skilled supervisors and fitters who take full responsibility of the site activities, carrying out equipment installation in total safety, precisely and efficiently, and according to the project plan.
For Garbuio, a well-maintained plant is an essential condition to deliver a high-quality final product. OEM spare parts are a key factor to reach and maintain the highest performance of the equipment, ensure safety and reliability, and minimise down time while maximising productivity. Garbuio's Service Team is always ready to support and plan with customers any maintenance and overhaul activity in order to avoid or reduce unscheduled breakdowns and unpredicted incidents, keep costs down and extend equipment and plant's lifetime.
Garbuio ensures that training modules are undertaken for operational personnel, mechanical, electrical and software engineers to cover all of the factory's needs. Cross-discipline topics such as Health and Safety or Quality Assurance are included in all modules. And the company's customers can always trust on its Technical Support team. Garbuio's wide range of solutions are designed to cover any specific need for remote process optimisation and troubleshooting after project completion.
Within the industry Garbuio stands as a provider of high-quality tobacco machinery manufacturing that tailors its solutions specifically to each and every individual customer, alongside the broader and innovative facilitation of Hauni Group's subsidiaries.