Saudi Arabian food and beverage is an up-and-coming industry. We spoke to REZA Food Services Co. Ltd. about its operations across the Kingdom's western and southern regions representing the McDonald's brand.
THE KINGDOM'S KITCHEN
Over the past year, the pandemic has changed lives and shaped how the world has developed towards operating in a new environment.
One of the industries hit hardest globally is that of food and beverage. With mass efforts to reduce the spread of the COVID-19 virus, bars, restaurants and other hospitality institutions are only recently seeing some level of recovery and revival.
Alongside this, the pandemic has ushered forward the growing digital age with substantial speed and necessity, and the realm of food and beverage has adapted to this reality. Deliveries have boomed due to a year of a relatively house-bound public.
In the Middle East, the pandemic has not spared the food and beverage industry, however as the sector has taken the time to adapt to its new reality over the course of the past year, it is on the road to recovery.
"The government of Saudi Arabia has done a phenomenal job managing this pandemic, protecting the people and minimising its economic impact and we are very grateful for their concerted efforts," begins Mohamed Alireza, Senior Director of Corporate Affairs for REZA Food Services Co. Ltd.
Created in 1994, REZA Food Services Co. Ltd. exclusively owns and operates all McDonald's restaurants in the western and southern regions of Saudi Arabia. It is a 100 percent Saudi and family-owned company that prides itself on being locally managed in all aspects, as well as reinvesting its revenue into the local economy.
"Despite its challenges, in every crisis there are opportunities that present themselves," Mohamed explains.
"In this time, we have continued to focus on our company plans, and looking to the future there is a lot of investment taking place in the tourism sector in line with the 2030 vision presented by our leaders. As the tourism industry is tied to food and beverage, we are well positioned to really continue growing and reach the great ambitions the brand is pushing towards."
Mohamed's journey began after having gained a bachelor's degree in the US after moving to the country from his youth in the UK. Graduating in 1999, he began working in banking prior to joining his family's business in 2003.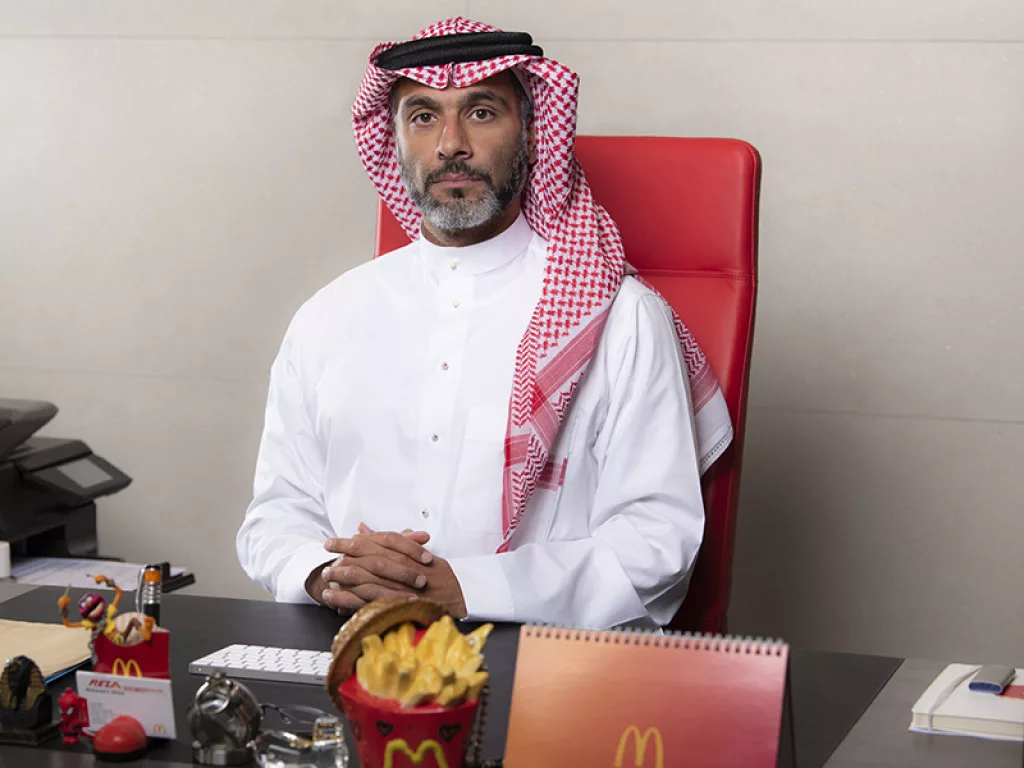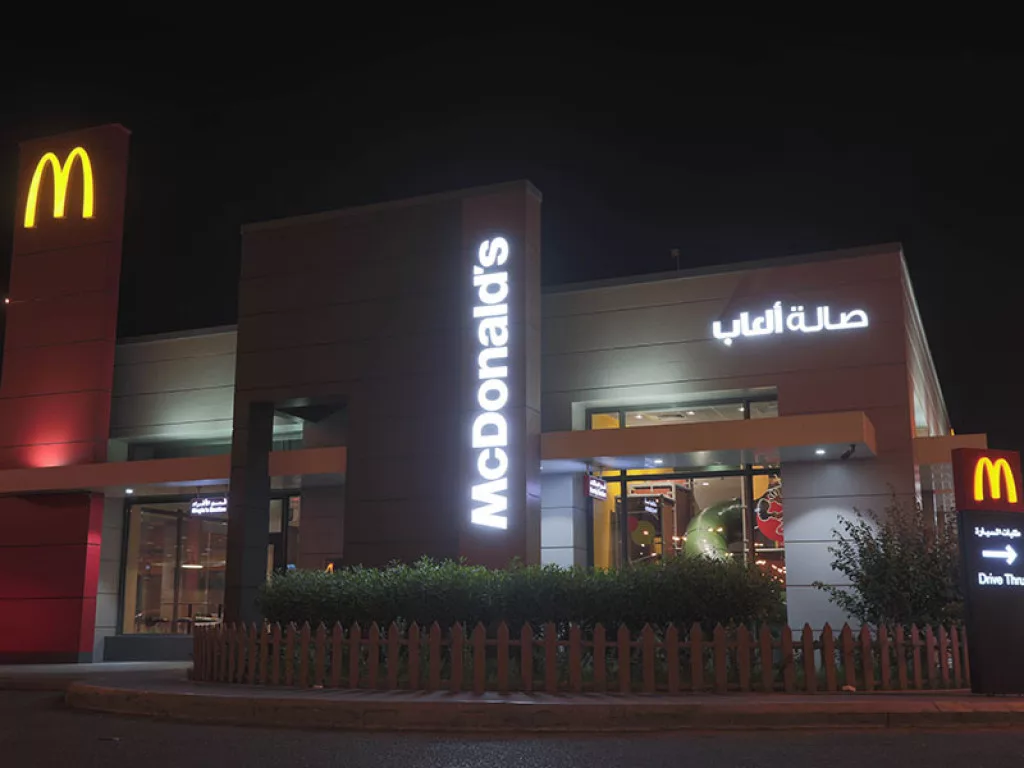 "There was an opportunity that was offered to me to work with McDonalds," he elaborates. "The opportunity provided to myself and my family was something that I could not ignore, and it was within an industry that I was already intrigued and interested in.
"I was very excited to be joining McDonald's, and I was sent to Dubai to undergo nine months of operational training. Afterward I filled the position of Marketing Manager, and over the years started to assume more responsibility, working closely with management, and eventually becoming Senior Director of Corporate Affairs."
In this position, Mohamed has had the privilege of watching REZA Food Services Co. Ltd. reach set goals in the food and beverage industry. One of the company's targets has been to grow into the café scene.
"In Saudi Arabia, a lot of our young population like to go and socialise while having a coffee," he continues. "So, coffee for us is a booming subsector and one that we feel there is great opportunity for McDonald's. There will be a focus and investment into our McCafé® brand as it's an important priority to move forward into this growing area."
REZA Food Services Co. Ltd. will also be looking at increasing the investment in its delivery capabilities. For the company, alongside a rising café culture within the Kingdom, the demand for delivery is booming. And in line with this is the increasing necessity for utilising the latest technology and software applications. With up-to-date software currently spearheading customer experience, technological investment is paramount to REZA Food Services Co. Ltd.s' ability to meet the wants and needs of its customer base.
"We listen to our customers and ensure that we stay up-to-date with the latest trends in technology," Mohamed elaborates. "The average age of our customers in Saudi Arabia is below 30, so we have a young and digitally active population. Taking this fact into account, we see that investment in technology, whether it be in store with our digital menus or our self-ordering kiosks, is essential to ensure that we stay ahead of the game. We strive to offer our customers the most convenient solutions, serving them anywhere, anytime and in the way that suits them through our app, loyalty programme and special offers."
REZA Food Services Co. Ltd.'s' investments have also included branding and restaurant design, as well as multiple drive-thrus that have become incredibly important to functioning business throughout the COVID pandemic, and a critical advantage in the QSR space.
But what really holds the company together, and what the primary aspect of operations that the company is investing in, is the many hard-working employees that keep REZA Food Services Co. Ltd. functioning in all areas of its business.
"We believe our own people are our most important asset," Mohamed tells us. "Our people are what makes us stand out in the industry. We have a great team from top to bottom, whether it is management in our head office or our customer service employees in our restaurants.
"It's in our DNA. We make sure to support all levels of the business and we have training programmes and development sessions that take place across the whole system for the betterment of the individual through to the company as a whole. At REZA Food Services Co. Ltd., we always maintain rewards and recognition towards employees across all business levels and functions, whether it be in operations, marketing, supply chain or any other. We create incentives to motivate our staff because their effort makes all the difference."
"We encourage people to make their own decisions and learn from their mistakes. In this way people grow from their experiences, and it's really important to prevent micromanagement across the organisation in order for individual benefit and the various teams to flourish."
SUPPLY CHAIN
The supply chain is a critical part of the company's business model. As a global brand, McDonald's supplier partners play an exceptionally important role in the support of the company's system.
"REZA Food Services Co. Ltd. develops longstanding and reliable partnerships with the best suppliers in the industry," Mohamed assures us. "The supply chain is vital and evidently proven by the recent cargo freight blockage of the Suez Canal which had caused many disruptions. However, we still managed to ensure supply through our strong network and reliable supply chain partners. Price, quality and assured supply are the key pillars of our supply chain."
In the same way that REZA Food Services Co. Ltd. places a high importance on business partnerships, the company also ensures that it acts with the community in mind. Fayrouz Hassounah, Public Relations and Communications Consultant at the company, elaborates further.
"Especially when it comes to CSR, at McDonald's we take our role very seriously and we know we have a role to play in helping the community and being a valuable contributing member of society," she assures us.
"One of the things that we do and always aim for is to have a positive impact in our community, and that's what we have strived towards across the past few years. Being a responsible corporate citizen and community support is part of who we are as people and a brand, and our values align with the integration of the community that we hold very dear. We have made a pledge to spread joy, happiness and wellbeing to our community through our Share the Goodness CSR programme and have several initiatives through which we provide support to the local community that we serve."
An example of REZA Food Services Co. Ltd.' community efforts can be seen in its support of frontline heroes such as doctors, nurses, quarantine centre staff and medical services during the trying pandemic period, as well as the support of police officers, security, and traffic patrol.
The company ensured that free meals were delivered to all these services including quarantine centres and hospitals but also to families that have been affected economically by the pandemic.
"From March and June, we were under lockdown and the Kingdom was quite unstable, but at the same time we knew that we had to reach out and support the people and the community," Hassounah tells us.
This goes along with the company's consistent efforts that they have endeavoured in to support families in need. These efforts were brought to life with the distribution of boxes of primary food supplies in multiple cities in the Western and Southern region of Saudi Arabia on a yearly basis but, has now become a quarterly initiative that McDonald's strives for.
For the rest of 2021 and beyond, REZA Food Services Co. Ltd. will continue to proudly represent the McDonald's brand in the western region of Saudi Arabia with plans to expand its café culture to answer the growing demand from its youthful population. Mohamed ends on a positive note.
"We take pride in the work that we do. It's a phenomenal brand and company to be associated with and it's a badge of honour for everybody involved, felt throughout all levels of the company. This sense of pride really drives our performance, excellence and we are excited to see what the future holds for REZA Food Services Co. Ltd."