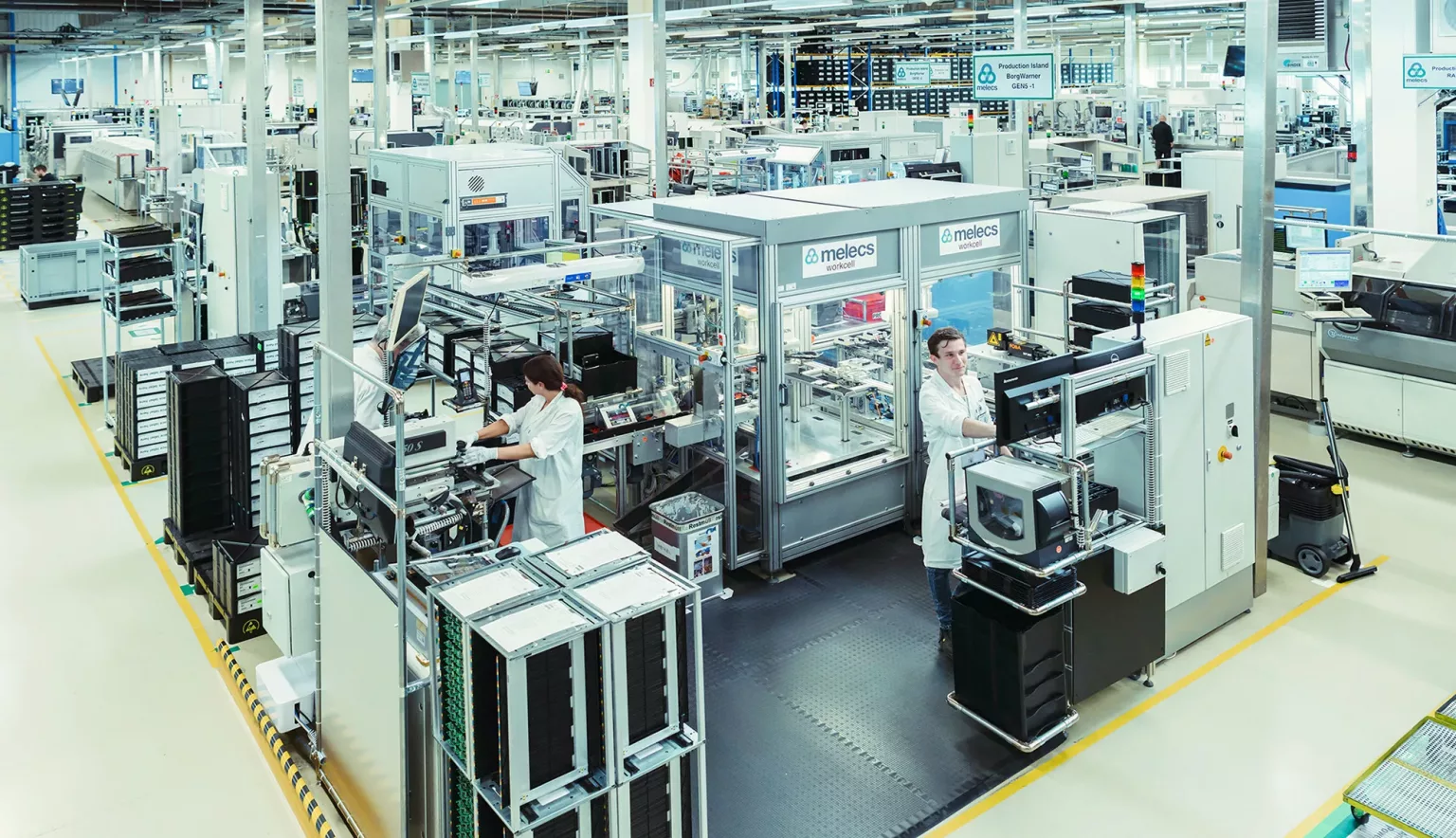 Manufacturing Melecs
Bernhard Pulferer, CEO at Melecs Group, discusses the introduction of new technology to harness efficiency at his organisation
Writer: Sean Galea-Pace | Project Manager: Matthew Taylor
The Fourth Industrial Revolution is here.
And with it comes technological innovation like never before. Artificial intelligence (AI), machine learning (ML), and robotics are being leveraged by manufacturers across the world in a bid to scale up efficiency previously unseen.
"The manufacturing industry is becoming increasingly exciting, especially with all the recent trends coming up, such as automation, robot technologies, and digitalisation," says Bernhard Pulferer, CEO at Melecs Group.
"From my perspective, this industry is an important sector of every modern, successful economy – in emerging countries as well as in highly developed countries. Looking at 2020 and the impact caused by the COVID-19 pandemic, the manufacturing industry was standing strong and remained a pillar of the economy despite the circumstances."
Indeed, the pandemic has largely accelerated digital transformation journeys for some companies. Almost overnight, organisations had to rethink day-to-day operations and find safer, COVID-secure ways of working. This was only amplified in a recent McKinsey survey which found that 93 percent of manufacturing and supply chain professionals plan to focus on resilience of their supply chain, with 90 percent planning to invest in talent for digitalisation.
Today, manufacturers can deploy digital solutions beyond the manufacturing plant that can reach across the end-to-end value chain to address planning challenges related to disruptions at suppliers, production plants, operational challenges in managing workplace health risks, and delivery challenges posed at transportation modes or in warehouses.
For Pulferer, he felt the pull of the manufacturing industry from the beginning.
"It still hasn't let go of me," he muses.
"I have degrees in electrical engineering and business administration. After holding several positions in the Rolling Stock business in Austria and United States, I became COO of Melecs in 2009 as well as being CEO a few years later."
Melecs is a major electronics engineering and manufacturing service provider and is a reliable and flexible partner who responds quickly and with first-class quality. Melecs provides everything from a single source: from development, engineering, and project management through industrialisation, production, and logistics.
In 2018, Melecs unveiled a $25 million factory in Mexico and became a 70 percent majority shareholder of Prettl Electronics Queretaro in a bid to grow into US markets. Pulferer believes that this launch has allowed Melecs to provide even more intensive support to the market and local customers, with this majority stake representing a key step in the strategic global positioning of the company.
"We wanted to develop our international manufacturing footprint," explains Pulferer.
"We investigated different approaches – greenfield and acquisition – as well as locations such as Canada, the US, and Mexico to determine the best approach. Ultimately, for competitive reasons we decided Mexico was the best outcome.
"Since then, we've integrated this site into the Melecs Production System, introduced additional necessary technologies, and already placed some programmes of our existing global customers in the area of home appliances and automotive there."
Indeed, Melecs is used to expansion. Following on from the acquisitions of the electronics production sites in Austria, Hungary and now Mexico, Melecs launched a new electronics plant in Wuxi, China, in 2016. The production plant supplies the Asian market in the automotive, white goods, lighting, communication, and industry sector and was primarily chosen due to its geographical proximity to major customers, offering an area of 3,500 metre-squared to serve the Asian market.
Recruiting and retaining the right talent is an essential component to success at any business. In terms of Melecs Group, Pulferer is adamant that staff remain the heartbeat of the company.
"Our employees are the most valuable assets in the company, besides the excellent relationship with our customers and the partners in the supply chain," he says.
"Management provides frameworks to departments and individual employees. These frameworks describe the specific operational results a department or an individual employee should bring.
"How to achieve the required results is the responsibility of the department or the individual employee. This leadership method promotes independent and responsible actions. Positive feedback of our staff encourages us to follow this path further. We guide our employees from the first steps in our company throughout their career with Melecs and encourage them to release their full potential."
The importance of developing key, strategic partnerships holds the key to success for most companies. In order to harvest successful, long-term relationships with suppliers, the partnerships must be mutually beneficial.
"Partnerships and good supplier relationships play an important role," says Pulferer. "We work with reliable, competitive, and ethically suitable partners. Close partnership in the development phase of a program, especially on the drawing parts, is key to meet the tight project schedules. Especially in difficult times, for example if there is a shortage situation in the supply chain, good partnerships with our suppliers pay off."
Further, sustainability is a key pillar at Melecs. The company's products help save energy and other resources, while also make life easier for consumers.
"Our products help to make driving safer; they illuminate streets better and help in the transfer of the automotive industry to more environmental-friendly drive technologies," explains Pulferer.
"We are striving for optimising our CO2 footprint, using smart logistics concepts, utilising digital media, adding more electric driven vehicles to our fleet, and having installed a huge PV-system on the roof at our facility in Siegendorf. Finally, we're taking our share of responsibility in the communities where we are operating our facilities. A comprehensive CSR report about all our activities in this field is put together on a yearly basis."
In recent years, Melecs has been recognised for its achievements in the industry. The firm was recently honoured with the AAM Supplier Excellence Award for innovation performance at its annual Supplier Day. During 2019, Melecs was previously awarded with awards such as the Burgenland Innovation Award, EY Entrepreneur of the Year Award as well as being awarded silver at the 2019 Export Award.
Pulferer believes that what sets his organisation apart is Melecs' ability to continuously place the customer at the forefront of decision-making. According to Pulferer, it is this customer-centric approach that differentiates Melecs from competitors.
"It's important to build a strong and stable team with the right mindset and a customer-orientated focus in the entire organisation to bring success," he says.
"Strong R&D capabilities in hard and software as well as Mechanics enable a focus on innovative solutions. Our strong international footprint allows us to serve our global acting customers locally. All of our manufacturing locations operate at the same high level of the Melecs Production System standard, striving for operational excellence."
Looking to the future, Pulferer is optimistic about the upcoming years.
"We're looking forward to overcoming the COVID-19 crisis, being able to travel and meet partners in person again to further strengthen our relationships, and to visit our international sites again," he says.
"Customer focus and operational excellence will be the key priorities over the coming year. As a result of our high performance, we will also see volume growth again also in 2021."
VIEW Melecs Group BROCHURE