The latest innovation from RanMarine Technology, the WasteShark is the marine drone cleaning up the world's waterways. CEO, Richard Hardiman, tells us more.
THE ROBOT PREDATOR WITH AN APPETITE FOR WASTE
Making waves in news circles as a ground-breaking robotics innovation, the WasteShark is an aquadrone designed to remove plastics and floating debris from our waters. After launching in London's Canary Wharf last month, we speak with the company behind its invention, RanMarine Technology, to discuss waging war against floating pollution.
Tell us about WasteShark's inception and what inspired its creation?
Richard Hardiman, CEO (RH): I remember I was sat at a waterfront café in Cape Town, South Africa, and I was watching these two men taking trash out of the water using a net. I thought, there must be a more efficient way of collecting the waste, and started doodling on the back of an envelope, trying to design a better method of solving that problem. I gave myself that challenge, and kept coming back to the idea. I really had an ambition to create something and eventually settled on the idea of a robotic boat based on autonomous units constantly swimming through the water and collecting the waste.
Although humans are responsible for the majority of the waste in our waters, I believe we can be deployed in far more impactful ways than simply collecting it by hand. We wanted to help solve the plastic pollution problem, with the WasteShark's primary purpose being the collection of rubbish. But as we started developing it, we realised that the WasteShark was gathering various kinds of seaweed and algae, so we decided to use it to also collect biomass.
As these autonomous robots are swimming, we are tracking their every move, so we also thought, why don't we use this to track data on the water itself? By adding sensors to the unit, we adapted it to become a mobile water quality data monitor, gathering information that we could pass back to our clients. This can indicate temperature changes or chemical imbalances anywhere in the water.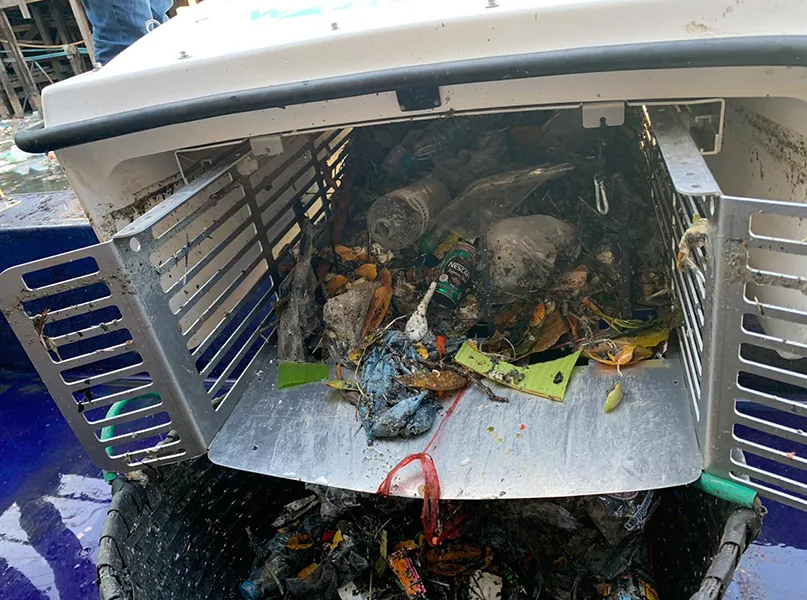 How has the WasteShark been received since its launch?
RH: It's been extremely well-received since we started selling them in 2019. We continue to develop it to better suit the needs of our customers, and in the last year, we have really hit our stride. It has proved to be extremely useful as a unit that can reach the smaller places where plastics and marine biomass collect. We don't try and clean the whole football field as it were, instead we concentrate on the smaller areas where these things can get stuck. Based on the feedback we have received so far, it's an extremely robust and practical tool to use.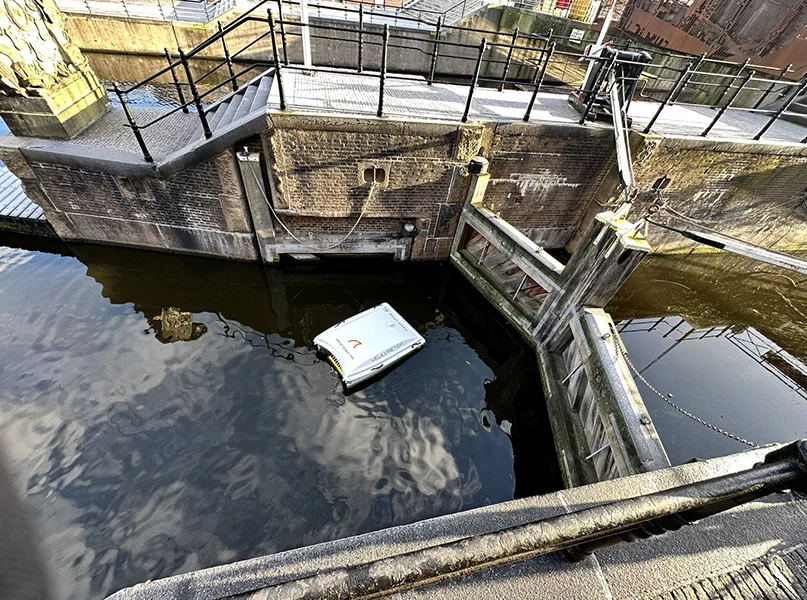 Could you tell us about some of your main customers?
RH: We have some major commercial clients including Disney and Universal Theme Parks, and most recently we have launched in Canary Wharf. We also work with a lot of ports – in Canada we're in the Port of Toronto, and the Port of Halifax, alongside a number of major cities in the US. Our customers are generally split between commercial interests, where water needs to be cleaned around commercial activity, or cities that have waste management programmes that we can enter into to help clean up their waterways and canals.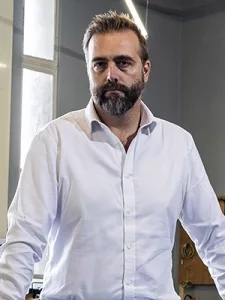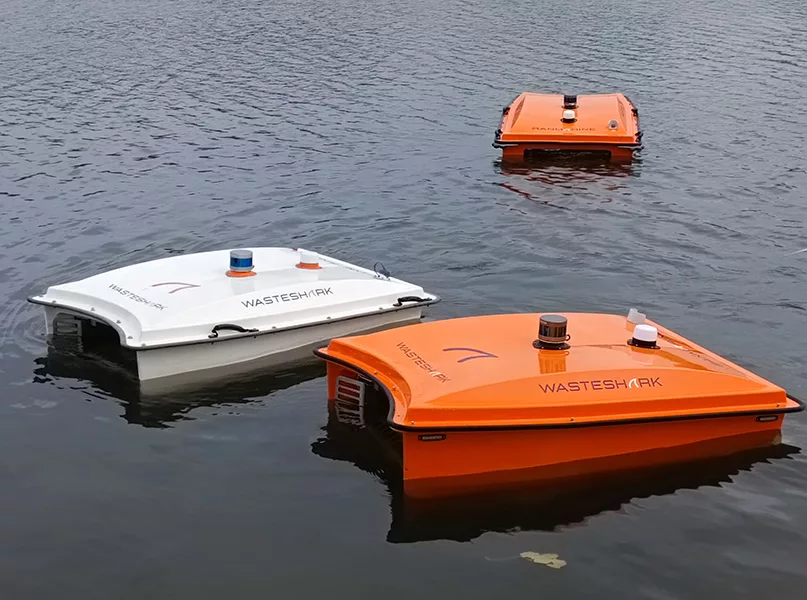 Could you outline your future plans for the WasteShark?
RH: My dream is to have thousands of these units floating around, monitoring and cleaning our waters while we sleep. We're nearing the point now where we are a 24-hour operation.
We're making major moves in the US, we're in Israel, Africa, South Korea, and at the moment, the UK is a primary target for us.
The numbers prove that WasteShark is 85 percent more effective than other current purpose-built mobility units. As we become a 24-hour operation, we expect that to rise to 98 percent effectiveness at cleaning water currents. Our customers are already starting to see the results, and everything that we have in our roadmap is only going to make this better.
I'm extremely optimistic for the future, since our engineers have done a fantastic job in getting us closer to our nirvana of being able to clean waters all the time with minimal interference.
Although it is geared towards a slightly different market, we have just built the MegaShark, which is 10 times the capacity of our current version. This will launch commercially later this year, and we're incredibly excited about it. For me, it's all about creating more robots to do a better job of cleaning our waterways.