Creating exciting places with local materials and native plants, desert INK demonstrates what can be achieved when smart, ecological and human-centric thinking is placed at the forefront of the development process.
CONTEXT-DRIVEN PLACES
"When I first arrived in Dubai in 2002, landscape architecture was seen more as glorified gardening; it was all about conquering the desert by introducing lush greenery, flowers and trees everywhere. But over the years we have managed to demonstrate that landscape architecture has far more to offer than just window dressing– it's about people and crafting spaces which enhance their lives. It's about the city environment and creating places that benefit the community positively."
Architecture is a broad industry, the roots of which stem from a wide variety of different practices that each contribute significantly to the overall sector and the face of the societies we live in today. Where construction and interior architecture represent the bones and beauty of the buildings themselves, landscaping works with its sibling subsectors to achieve a grand result that extends beyond the structures and into the surrounding space. In effect, landscaping completes the external environmental potential of an architecture project and blends it into the world beyond.
FROM INTEREST TO INDUSTRY
Duncan Denley, Managing Director of UAE-based landscape architecture practice desert INK, was always destined to work in the sector.
"Growing up I was very interested in art, geography, science, design and architecture," he reflects fondly. "I have a specific memory of being 14 years old and speaking with a career guidance counsellor. They fed my interests into a monstrous old computer that ended up producing a range of professions, one of which was 'landscape architect'.
"This really planted the seed for me and, having always been interested in gardens and the outdoors, I started to direct my attentions towards a career in landscape architecture.
When it came to higher education, I followed this path at the University of Sheffield in the UK."
Denley's journey into the sector would see him gain a Bachelor of Arts Degree in Landscape Architecture and Town and Country Planning before undertaking a year-long internship across the pond in Chicago, followed by a fifth year completing a diploma in landscape architecture back in Sheffield, obtaining a distinction and solidifying his education prior to the start of his career.
"From there, I went straight to Dubai where I remain almost 20 years later," he says. "It has been really rewarding to be able to be part of the amazing projects and opportunities that have presented themselves here."
Founded in 2015, desert INK is part of a much larger organisation which includes multiple companies focused around the landscape industry – The Desert Group. desert INK specialises in providing landscape architecture consultancy, comprised of a talented team of landscape architects, architects, urban designers and engineers.
Operating from their studio in Dubai Design District, the team holds an envious portfolio of award-winning projects spanning Africa, Asia and their home market in the Middle East. In just a few short years and through the delivery of several notable flagship projects, desert INK has built a strong following in the industry. Its consistently out-of-the-box thinking is in high demand and the team finds itself sought after to lead multi-disciplinary teams addressing ever more ambitious projects.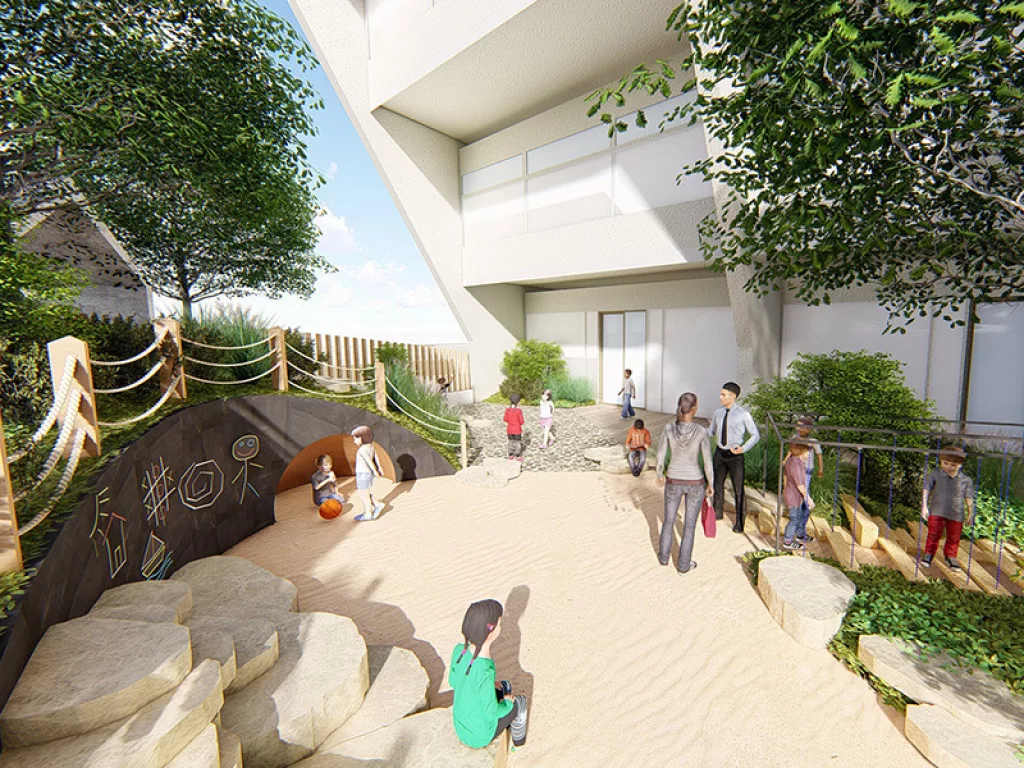 THE BLOCK
The firm collaborates with numerous industry stars including architects Grimshaw, NORR, Killa, AEDAS, RMJM and leading developers including EMAAR, Masdar and Tecom to name but a few – and has been a key player in creating some of the most exciting projects in the region. One such project, The Block, stands as a representative of the company's innovation where site-found waste material was repurposed to create an iconic public park.
"The Block is an urban park based in Dubai's Design District, and it was a commission that we secured through an international design competition," Denley explains. "When we first arrived on site it was littered with huge concrete blocks, around the size of a car at 25 tonnes each, stacked upon one another; more than a thousand of them. After talking to the client, it turned out they were surplus from the construction of the Dubai Water Canal and that they were destined to a landfill.
"We of course took full opportunity of this, turning this major site challenge into a unique design asset. We incorporated as many of the blocks as possible into the design as retaining walls, exercise structures, stages, climbing walls and play features. Even the boundary wall of the park is constructed using the blocks. We then named the park after these unique elements, and it became known as 'The Block'."
A wonderfully intriguing addition to Dubai's Design District, The Block is now recognised globally as a wonderful example of design innovation driven by sustainable goals and is cherished by a wide variety of users from multiple demographics.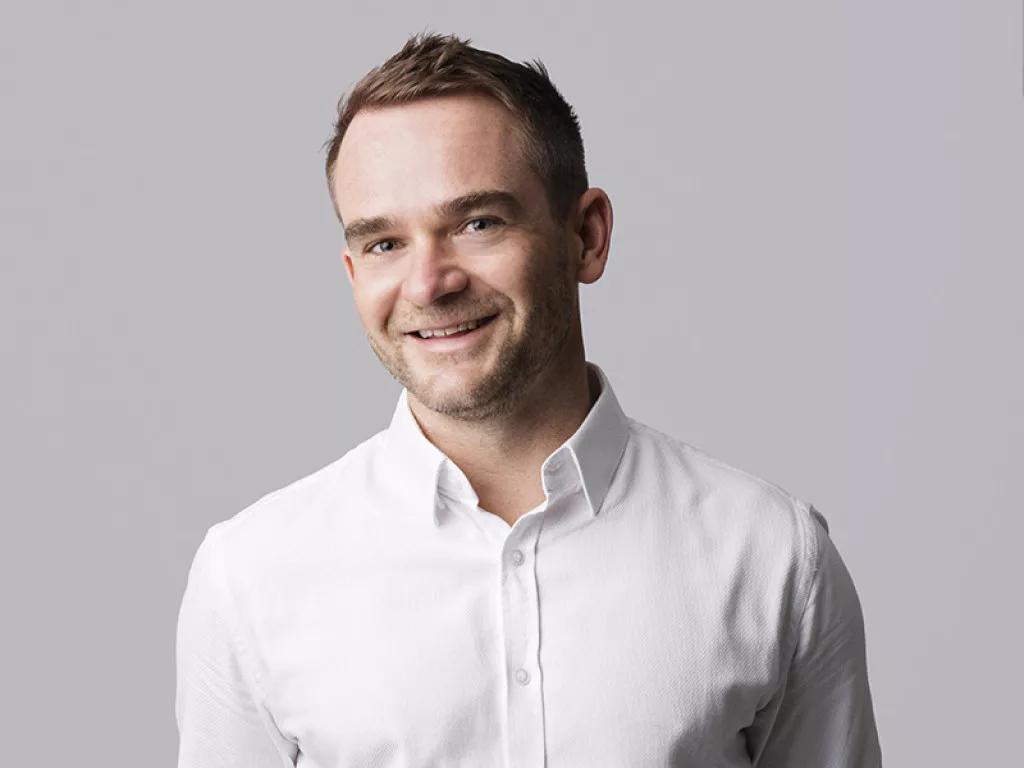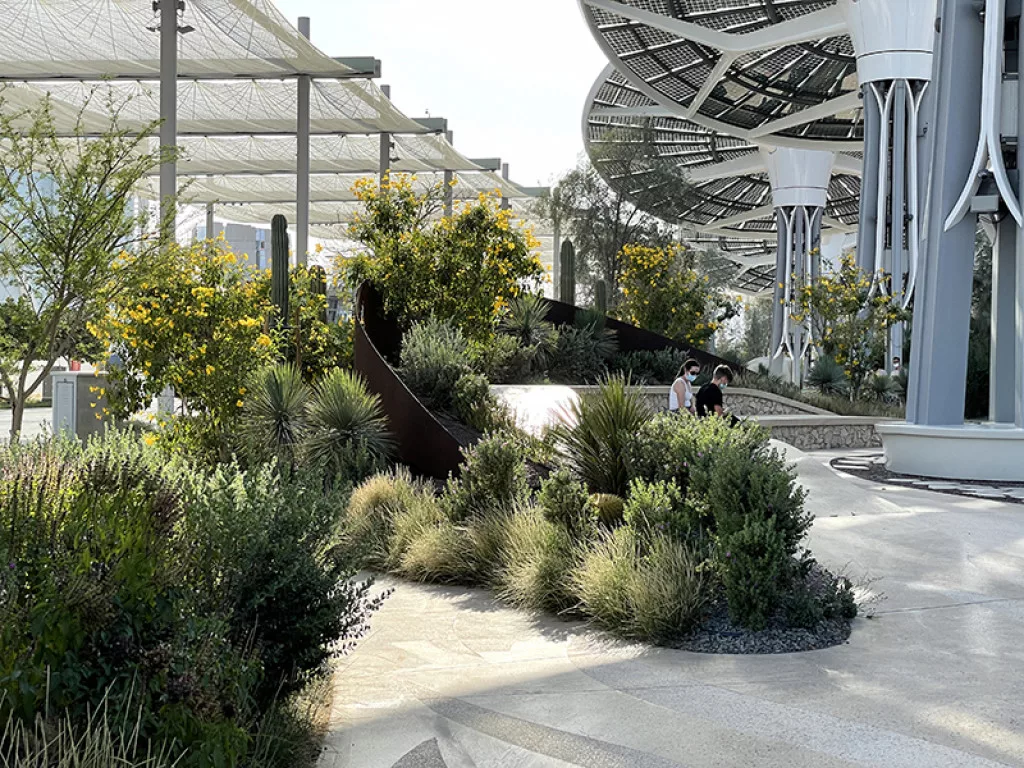 TERRA – THE SUSTAINABILITY PAVILION
Illuminating the possibilities of sustainable architecture for a progressive future, Terra – The Sustainability Pavilion, Dubai EXPO 2020 stands as an iconic representation of ingenuity in the ecological sphere. This saw desert INK collaborate with internationally renowned architecture firm Grimshaw to deliver the project. Where Grimshaw designed the building itself, desert INK designed the landscape and public realm on top of and surrounding the structure.
"We developed the landscape design to showcase and 'prove' many of the sustainable principles that most clients are reluctant to test," Denley elaborates. "When it came to landscape, we hoped that the project would accustom people to a new urban landscape that differed from the standardised norm, and the notion that using a lot less water, power and other inputs can still make for a wonderful and attractive place.
"We pioneered the cultivation and application of local plant life to make this happen. When people think of water-wise landscapes, they tend to think of dusty, unattractive gravel gardens, perhaps with a lonely cactus. We wanted to demonstrate that water wise landscapes can be rich, green, sustainable and visually interesting. We collaborated with our sister Desert Group company What Al Sahraa that operates one of the largest plant nurseries in the Middle East. They were able to gather seed from the nearby mountains, deserts and a few local growers and test these native plants. Many of the plants themselves were a brilliant success and thrived during cultivation. The great thing about these plants is that they can tolerate droughts and intense heat, and they thrive when given much less water than plants that are not native to the region."
The use of native plant life throughout the project serves a multitude of purposes. This is exemplified by the use of grassland plants that are placed in a thin layer of soil on the structure's rooftops, insulating the building and helping it maintain a cool temperature throughout.
"It also looks fantastic and promotes native wildlife, particularly butterflies and other insects that in turn attract birds of course. The landscape is now filled with butterflies and the sound of native birdlife," Denley adds.
"Creating exciting places which enhance lives"

desert INK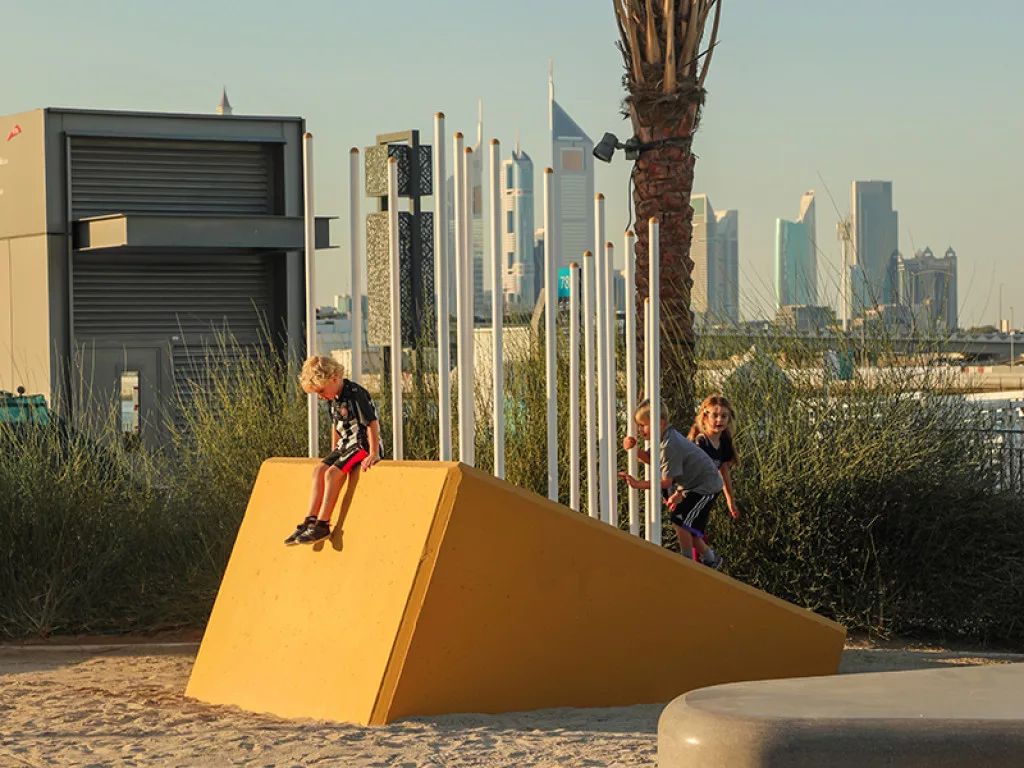 BEHIND DESIGN
These kinds of projects are at the forefront of desert INK's future plans, and they would not be achievable without the commitment of the studio's experts and employees.
"Our colleagues at desert INK are the number one asset, because we are not selling a product; we are selling our design ideas," Denley assures us. "We are only as good as the people that are part of our team, and we are proud of their excellence and diversity."
The studio harnesses the architectural knowledge and ideas of a wide range of experts from all over the globe. The team is composed of people from varied backgrounds and takes pride in the equal male to female ratio.
"The team at desert INK is fantastic and we have some great thinkers," Denley continues.
"Recruitment is such an important aspect of the business as well. Our strong social media presence for example isn't primarily aimed to attract clients, but rather to draw in talent.
Each year we engage with universities, such as Sheffield and Edinburgh in the UK, and Cape Town and Pretoria in South Africa. In the last month we have delivered keynote lectures to leading universities in India and Thailand.
"Recruiting the very best minds in the industry is a constant task and our rigorous, continued search will continue to set us apart in the future. You can't afford to be reactive when it comes to recruiting. You always need to know who will be the next person to take the team to the next level."
This acquisition of talent is key to desert INK growing its global footprint while retaining its unique service as a boutique landscape architecture practice, developing its smart and ecological designs in the Middle East and beyond.