Striving towards building an environmentally-friendly world for the future, Lech Kaniuk, CEO of SunRoof, speaks to us about a world run on sun.
MERGING CONSTRUCTION WITH THE DIGITAL WORLD
With an ambitious goal of enabling a green transformation without compromise, entrepreneurs Karol and Lech Kaniuk founded SunRoof, a Swedish company that has come to successfully design the most powerful photovoltaic roofs in today's market.
Known for its unique two-in-one solar roof system, SunRoof is at the forefront of transforming how solar energy is perceived and utilised.
"Our aesthetically superior and highly efficient solar roof technology is leading the charge toward a future powered by renewable energy," opens Lech Kaniuk, CEO of SunRoof.
With over 1,000 solar roofs sold worldwide, the company continues to make waves and strengthen its foothold in the rapidly growing building-integrated photovoltaics (BIPV) industry, providing for private homes, commercial establishments, and public structures.
What truly sets SunRoof apart from the crowd is its innovative approach to capturing and utilising solar power.
"Our photovoltaic roofs maximise energy production, and we ultimately use fewer materials in construction, resulting in weight savings and lower CO2 emissions compared to traditional roofs with external photovoltaic panels," explains Kaniuk.
Due to the innovative design and construction that SunRoof implements, more power than a household typically needs is produced. This can result in up to 200 watts per square metre (W/sqm), while other building-integrated solutions reach approximately 160W/sqm.
With the ambitious goal to provide solar roofs with the lowest carbon footprint on the market, SunRoof is making great strides as it has seen exponential growth over the past two years. Operations have been expanded in Sweden, Germany, and Poland, thus making SunRoof the fastest-growing company in the BIPV industry.
Profiting from an innovative culture and a desire to make positive changes across the globe, SunRoof has merged construction with the digital world to produce a confident and reliable company that is leading the way in the energy and utilities industry.
"Our company has developed a reliable and secure model that is airtight, provides proper thermoregulation, and also offers complete protection against all weather conditions," states Kaniuk.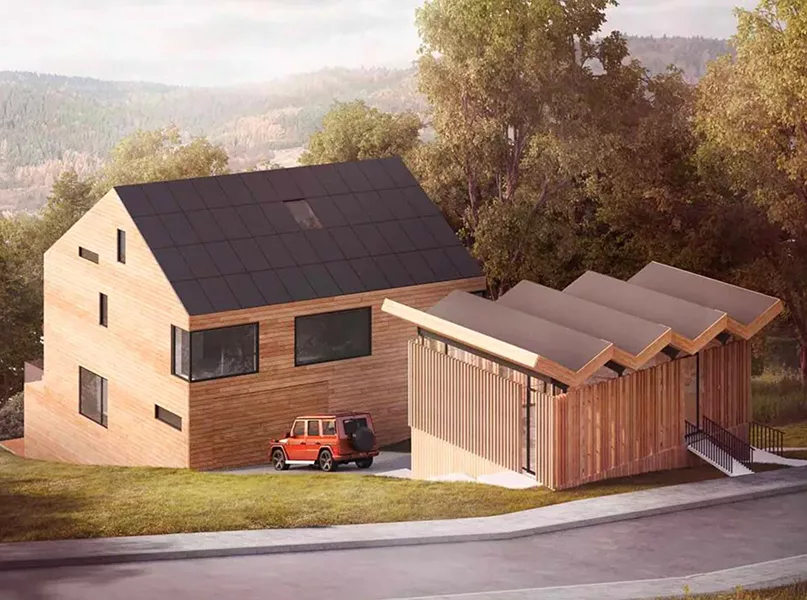 MAKING A POSITIVE IMPACT
In January 2023, the company raised €28 million, catapulting its total investment to €35 million. The funding round, led by Klima Energy Transition, attracted participation from the World Fund, Nordic Alpha Partners, and Legal & General Capital.
With these resources, SunRoof will expand its services across the globe, setting its eyes on market leadership.
Additionally, these funds will assist in allowing the company to explore its green initiatives even further.
According to the European Commission, solar energy has the potential to become part of the
mainstream energy system by providing power and heat to households and various industries.
With the recent initiatives introduced in the Solar Energy Strategy as part of the EU's RepowerEU plan to phase out Russian fossil fuels and accelerate the green transition, SunRoof is the best company to tackle these challenges.
"We facilitate building beautiful, intelligent, self-sufficient houses that will generate electricity from the sun, replacing the need to install photovoltaic panels on a classic roof," notes Kaniuk.
"A significant number of residential and commercial customers will look for solutions that do not compromise on structural aesthetics, efficiency, or durability," he continues.
At the heart of SunRoof are the two-in-one solar roofs and innovative façades that generate electricity without having to use traditional top-mounted photovoltaic modules.
By combining traditional materials with state-of-the-art energy capturing technology, the company not only makes the most productive solar roof found anywhere in the world but is able to keep costs low while reducing the company's carbon footprint, using fewer resources and materials, and ensuring an aesthetic design that pleases and delights customers.
"It's more than just a business for us. Every SunRoof we install is a step forward on the path to a sustainable future. We're thrilled with every delivery because it means we're making a real, positive impact on the environment," enthuses Kaniuk.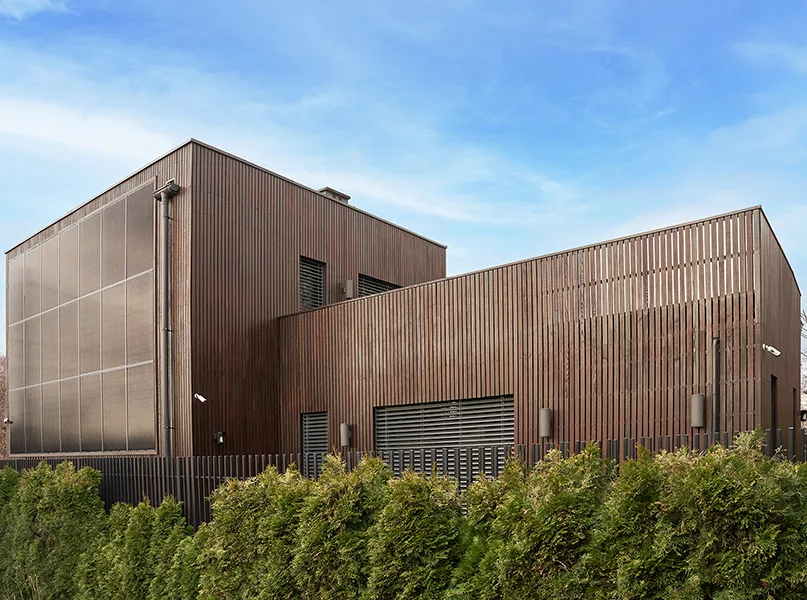 ROOF OF THE FUTURE
SunRoof offers technology of the future that makes it possible to build intelligent, self-sufficient houses, neighbourhoods, and cities, and provide clean energy for different modes of transport.
Surpassing all conventional solar panel installation, SunRoof's design seamlessly integrates with any building façade and continues to set new standards in the solar energy sector.
With the future of solar promising so many opportunities and benefits, SunRoof is on a mission to emerge as the leading name in building integrated solar energy across Europe and continues to expand upon its rapid growth.
"Our ultimate goal is to establish the world's largest network of interconnected photovoltaic homes and develop virtual power plants that will revolutionise the process of energy generation, consumption, and distribution," asserts Kaniuk.
The company has already begun to successfully achieve these goals through the innovative projects it has embarked upon.
One such project can be seen in Poland, with a new restaurant featuring a SunRoof solar roof installed.
"The two-in-one solar roof on top of the restaurant not only looks beautiful, but above all, is a source of clean energy," comments Kaniuk.
This investment allows the customer to reduce electricity costs while having a positive impact on the environment by providing up to 44.35 megawatt hours (MWh) of clean energy per year. An installed capacity of 49.95 kilowatt peaks (kWp) eliminates 34.28 tonnes of CO2 emissions per year, equivalent to 1,574 newly planted trees.
Ultimately, SunRoof envisions itself as a technology company that specialises in energy production and management, with roofs being the initial focus of the company's long-term strategy.
Together with the most daring innovators and experts in the solar energy industry, SunRoof is working towards building a world free from carbon energy and inspiring people to face climate change challenges head-on.