Operating alongside giants of the construction sector, VSL Middle East is facilitating structural development backed by industry-leading expertise. We speak to the General Manager of Business Development, Stephen Burke, to learn more about the firm's innovative efforts across the region.
BUILDING THE MIDDLE EAST
Human fascination with mega structures stretches back thousands of years. Mexico's Tlachihualtepetl, Cambodia's Angkor Wat, and the monumental Pyramids of Giza are three historical examples of design ingenuity that demonstrate the power of human innovation, imagination, and our desire to forever reach new heights of achievement.
The Middle East is home to an impressive array of modern megastructures, landmark buildings, and expansive infrastructure that prove its position as a region of structural speciality. It is within this construction and engineering space that companies, both domestic and international, play key roles in the building, upgrading and maintenance of structures.
Part of VSL International, VSL Middle East (VSL) specialises in post-tensioned and cable-stayed structures, foundations and ground engineering, operating out of its headquarters in Dubai, UAE. The company contributes to the design and construction of transport infrastructure (bridges, tunnels, roads), buildings, and industrial and energy-producing structures, and it maintains, repairs and upgrades all structural systems that guarantee performance, safety and durability.
"Regionally speaking, you will find that each country's construction sector has its own five or 10-year plans, which impacts the industry as a whole. For example, Qatar has had a very busy few years on the back of the 2022 FIFA World Cup, and has invested heavily into infrastructure that we have been a part of," begins Stephen Burke, the General Manager of Business Development for VSL.
"Our strength comes from our 360-degree approach, which combines engineering and construction methods, structural systems and technologies, and project execution. Our objective is to understand the structure as a whole, including its environment and use, in order to propose and deliver the best technical solutions to turn even the most complex schemes into reality."
Established in the 1950s, VSL International today boasts approximately 4,000 employees across 25 countries, with headquarters in Bern, Switzerland, and defines the overall company mission that echoes through its various branches.
AN INTERNATIONAL PARTNER
VSL International itself is part of the French construction company Bouygues S.A. (Bouygues), specialising in the construction and preservation of structures (specialist contractor working alongside main contractors) when it comes to bridges, tunnels, buildings, and industrial structures such as wind farms and nuclear plants. Depending on the contracts, VSL works either for or with the main contractor, and when it comes to the preservation or maintenance of structures, VSL is directly in contact with the end client – in these cases, VSL will take charge like any main contractor.
VSL takes action as a specialist contractor: every structure carries loads and is subject to ongoing forces that can lead to material deformation or failure. In order to continue to build bigger, longer and stronger, the critical areas of structures must be strengthened and the behaviour of the ground that supports them needs to be controlled.
"The Middle East has been a very rewarding territory for VSL. As it stands, our Middle Eastern branch has a workforce of 170 employees, including 60 in admin and technical as well as 110 engineers, supervisors and support staff; our labour force requirement fluctuates from project to project," Burke says.
"We are a responsible and committed company with health and safety as our number one priority, which is why we apply and follow 12 health and safety rules across all construction sites globally. We respect ethics and our business practices are governed by integrity, honesty, fair dealing and full compliance with the law. With respect to the environment, we also have a target of 20 percent reduction in our carbon footprint by 2030."
To maintain an open and innovative approach, VSL works with external partners such as universities and laboratories and is standing at the forefront of setting internationally applicable technical standards and guidelines with international professional associations.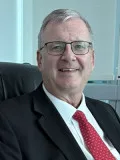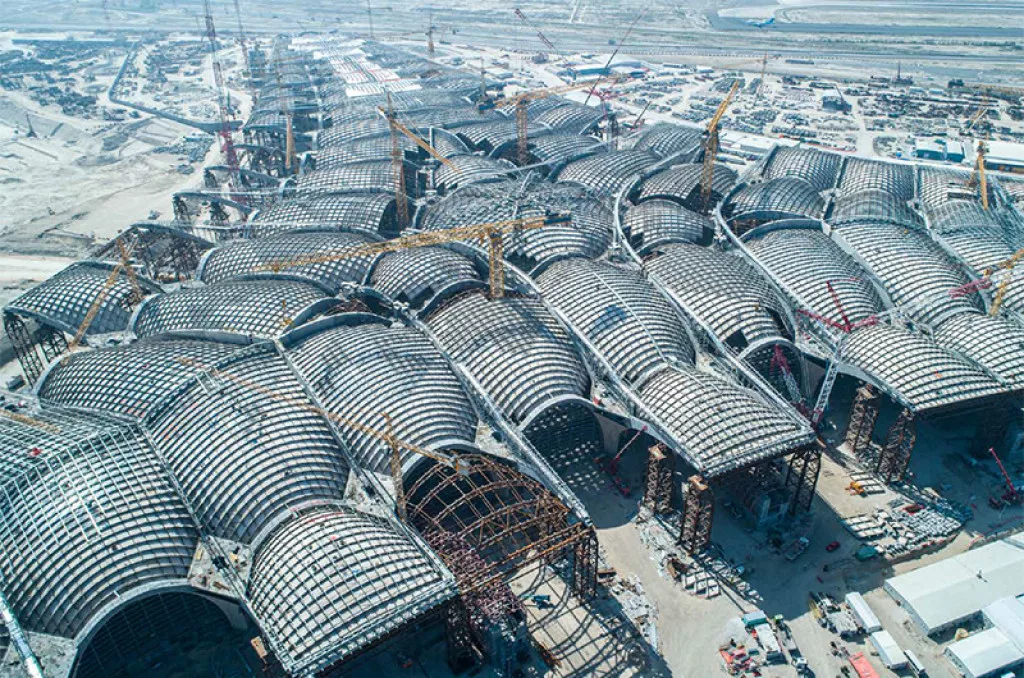 SAFETY FIRST
This professionalism is evident in the many projects that VSL undertakes for clients across the Middle East, such as working on UAE's own Burj Khalifa – the tallest building in the world – in 2010, where VSL's heavy lift department positioned a 143-metre pinnacle at the top of the structure, taking the building's overall height to 828 metres.
After working on the most iconic building in Dubai, VSL also took on the pinnacle erection for the world's second tallest tower, the 679-metre-high, Merdeka 118 Tower in Kuala Lumpur, Malaysia, in 2022 – a contemporary example of the company's expertise and ability.
"We carried out this work through our heavy lifting division. We worked very closely with the main contractor for this type of technology where there are very sophisticated elements being placed into position safely," Burke elaborates. "Safety is a priority for VSL across every site. We take the lead from our parent company, Bouygues, and this safety-centric philosophy and practice is at the fore of our operations."
When it comes to handling heavy loads, a range of techniques, including the lifting, lowering, tilting and sliding of a building or stadium components, allow for alternatives to standard construction methods. These bespoke techniques are designed to meet each project's requirements and offer an increased opportunity for creativity, scale and speed of construction. One structure that made use of VSL's expertise in this area is the Address Residences Sky View, UAE, made up of a 5-star hotel with 166 apartments and 531 residential units between the two connected towers.
Working across so many critical structures, VSL's 12 basic health and safety rules are applied and followed strictly on all construction sites globally. In addition, the company sets annual health and safety improvement objectives to focus its efforts and allow it to measure progress. These include accident rates; health and safety training for workers, site supervisors and project managers, as well as top managers; health and safety action plans and a vigilance index, involving site inspections by management.
"Our green commitment envelops working around the environment, instead of through it"

Stephen Burke, General Manager of Business Development, VSL Middle East
BUILDING PRESERVATION and REPAIRS
VSL is a key entity in realising and facilitating infrastructure throughout the Middle East. On top of working on iconic projects such as the Dubai Metro, VSL has also worked on the Riyadh Metro (Line 3) in Saudi Arabia, utilising industry-leading techniques and technologies to fulfil the needs of clients and cities.
"Railway and expressways are two key areas of development and ones that we are heavily involved in," Burke tells us. "We have undertaken a number of expressway projects in the region that have kept us very busy, and these have made use of our pre-cast segmental bridge technologies, gaining many benefits including greater durability.
"We are always looking at R&D to improve and enhance durability and the overall lifespan of structures. At the end of the day, clients receive durable assets that require little to no maintenance over the course of their lifespan. We work very closely with technical teams in developing new technologies to protect structures, whether this means retrofitting or cathodic protection to prevent corrosion to an existing structure.
"Knowing how to maintain, repair or upgrade bridges, especially their structural systems has become crucial – as has the need to allow for the eventual replacement of components," Burke adds. "More broadly, the discipline of durability engineering has emerged in the sector, bringing together design, systems and technologies, construction processes, maintenance, repairs and upgrades. As a result, VSL has positioned itself to work across all stages of a structure's life, with experienced specialists on tap to extend the lifespan of these valuable assets for our clients."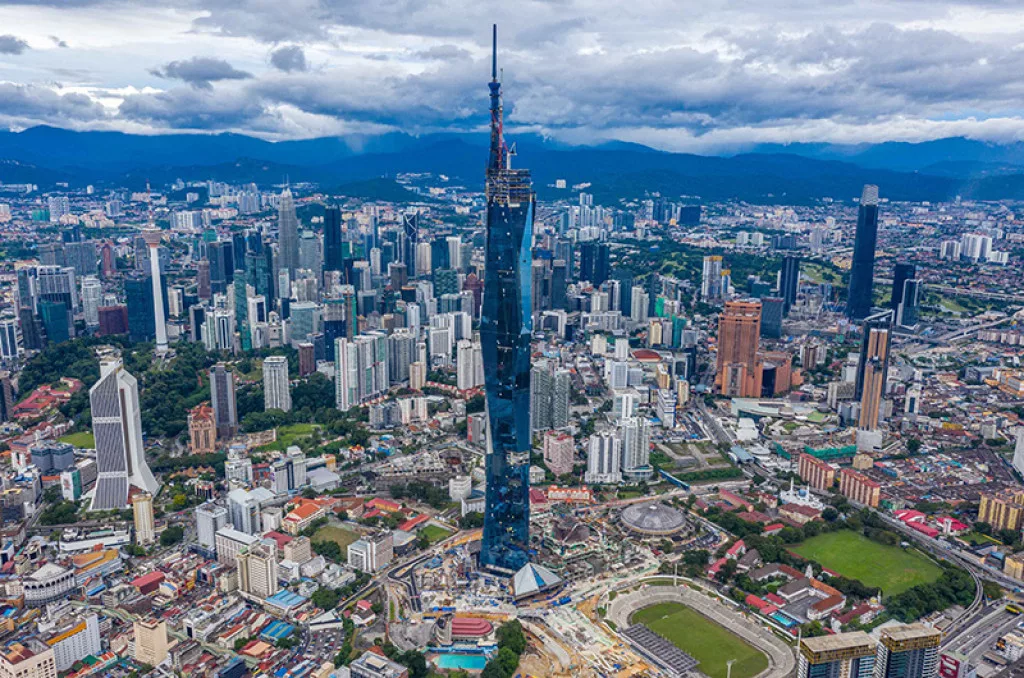 PLEDGED TO A GREENER INDUSTRY
Where safety forms a key pillar of VSL's practices on-site, environmental concerns are a focal point of business that are present throughout its operations. VSL has a target of 20 percent carbon footprint reduction by 2030 as well as being actively involved with green areas of construction, such as power production; wind and nuclear are two examples of such areas of involvement.
The high elevation of wind towers in order to generate more energy make them a challenge with regards to erection and resistance to high wind loading. As such, the design, construction and maintenance of wind towers requires the expertise of a specialist like VSL, who offers a diverse range of durable and cost-effective solutions that can be combined to create bespoke packages or applied as standalone services for wind tower construction projects.
Concrete containment structures are critical components of nuclear plants, as they ensure the structure remains air-tight in the event of any leakage of coolant and prevent contaminated particles from being released into the atmosphere. The design, construction and maintenance of such structures requires specialist expertise to guarantee their stability and safety. VSL offers a diverse range of solutions to meet this requirement; they can be combined to create bespoke packages or applied as standalone services for nuclear containment construction.
"Outside of the energy sphere, our green commitment envelops working around the environment, instead of through it," Burke says. "An example of this is the re-engineering of bridge structures to pre-cast arch technology, a fantastic value-engineered solution for clients that has a very low impact on the surrounding environment while providing huge savings when it comes to concrete and steel."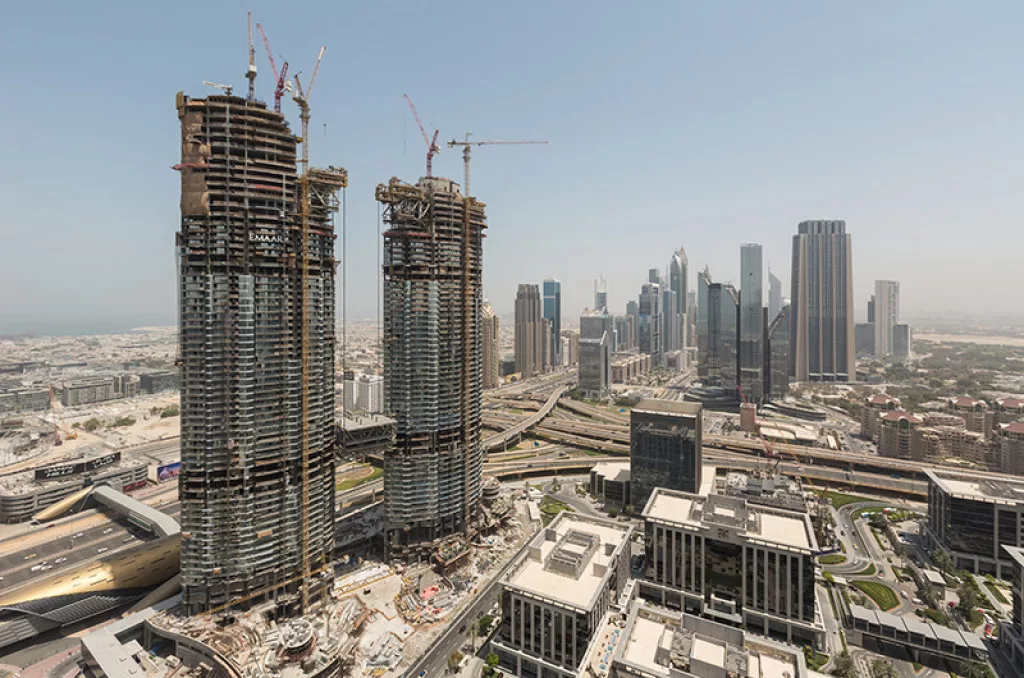 A CREATIVE COMMITMENT
Innovation is at the heart of VSL's culture and the key to its success. VSL has two distinct innovation processes that nurture each other: short-term innovations driven by individual projects, and long-term innovations through R&D. VSL has registered 370 patents to date and invests significantly in innovation both through projects and R&D.
"VSL is at the forefront of the development of internationally applicable technical standards and guidelines thanks to our experts, who are active members of various technical committees of organisations such as the International Federation for Structural Concrete (FIB), the Post-Tensioning Institute (PTI), the International Association for Bridge and Structural Engineering (IABSE), and more," Burke explains. "We work to the industry's latest standards and technologies and have adopted building information modelling (BIM) as an integral part of our development process. We use it to improve the planning, design, construction and operation of the structures and to facilitate the work of our clients and others we collaborate with."
VSL is also involved in Bouygues' innovation programme to research the use of big data and artificial intelligence (AI) in order to better detect early signs of deterioration in concrete structures, making use of available and consolidated data sources. This will eventually lead to algorithms that can predict the future evolution of a structure's condition and pave the way for construction in the years ahead.