Valmet Automotive is reshaping the way that vehicles function on roads and in industries. We speak to CEO Olaf Bongwald about the company's innovative focus on EVs, and changing the future of mobility for the betterment of business, people and the planet.
ELECTRIFYING EUROPEAN MOBILITY
We are at the forefront of a new age of transportation.
At the head of this frontier, electric vehicles (EVs) represent one of the most promising aspects of technological R&D in the sector for an electrified future that is better for people and the planet.
In Europe, the continental home of many internationally reputed automobile companies – BMW, Mercedes-Benz, Porsche, and Volvo to name a few – the market for EVs is vast. But for manufacturers, the space is always changing, and challenges need to be addressed.
"The automotive industry is at the edge of a disruptive change from combustion engines to electromobility and the technological challenges have never been bigger," introduces Olaf Bongwald, CEO at Valmet Automotive (VA).
"First and foremost is the transformation of the industry to electromobility, in addition to digitalisation, autonomous driving and the need to design sustainable, climate-friendly mobility. Those who fail to do so may suffer from said transformation and change in the markets, and risk disappearing. For the brands in Europe, it is also a major challenge to regain the technological leadership of China."
Rising to such a challenge, VA takes an important role in the European EV space. VA is one of the leading European system suppliers for EVs and kinematic systems (including EV charging flaps and active spoilers) for original equipment manufacturers (OEMs) and one of the largest vehicle contract manufacturers in the world.
VA builds its strategy fully on the transformation from combustion engines to electric powertrains, with its activities divided into three primary business lines: Vehicle Contract Manufacturing (VCM), EV Systems (EVS) and Roof and Kinematic Systems (RKS). Since its foundation in 1968, VA has produced approximately 1.8 million vehicles –  for Mercedes-Benz, Saab and Porsche – at its plant in Uusikaupunki (Finland) which remains VA's biggest plant today.
"For me personally, especially when I was young, it was a dream to run an automotive company. This dream has come true," Bongwald tells us. "Leading an innovative company like VA in what is probably the most exciting phase in automotive history makes the task all the more interesting."
Ever since VA began manufacturing the well-regarded Fisker Karma – a luxury plug-in EV – in 2010, the company's second focus has been on electric mobility beside car contract manufacturing. Proof of this is shown in VA's new battery factory in Salo (Finland). As a system supplier, VA manufactures hundreds of thousands of 48-volt batteries every year. This is in addition to complete high-voltage battery systems for plug-in and fully EVs.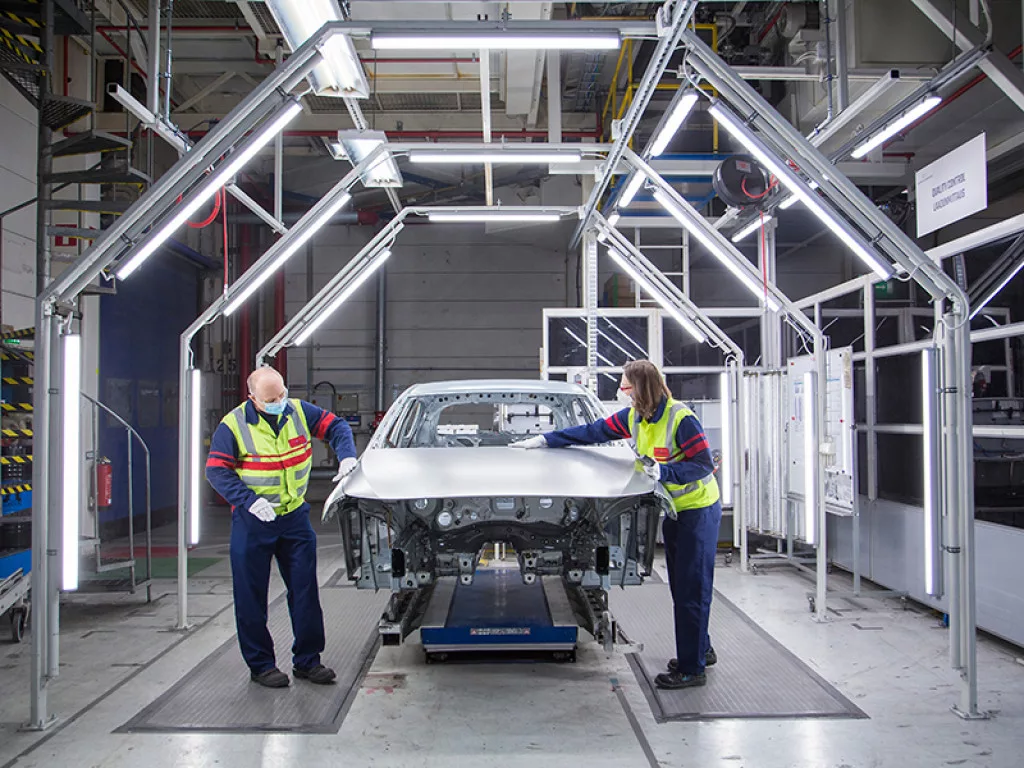 THE BATTERY SOLUTION
Innovation sits at the heart of VA, and has formed its spirit for more than 50 years in the industry. For Bongwald, the public discussion about the future of mobility is focused on the automotive sector.
"This comes not as a surprise; the car industry is gigantic, people love cars, and cars move society. Yet, the area of special purpose vehicles is often wrongly neglected," he explains.
"This is because the energy consumption in industries other than automotive is enormous. According to experts, greenhouse gas emissions from agriculture, forestry and fisheries amounted to over one billion tonnes of CO2 per year.
"Perhaps, as a company from Finland, we have a special sensitivity to the topic due to the strong forest industry; in any case, at the beginning there was the consideration of making a substantial contribution to reducing the CO2 emissions of forestry machines – on the one hand to enhance economic aspects, and on the other to protect the environment."
With electrification as the leading industry trend, VA's Modular Battery Platform offers solutions to customers of various industries with low to high production volumes. It enables OEMs to execute their electrification strategies by saving development and project costs as well as production line investments, while being able to take full advantage of a fully proven battery system.
VA's new Modular Power Pack is extensively tested and a safe standard battery solution for almost every possible power application, to electrify machinery and vehicles without heavy investments in R&D.
"The development of the Modular Power Pack was an opportunity to prove our capabilities as a system supplier," Bongwald elaborates.
"It is a great success for us that Ponsse, one of the market leaders in forestry machines, relies on the battery system from VA for the Ponsse EV1 electric forestry machine concept. I am convinced that electric powertrains are the future of working machines."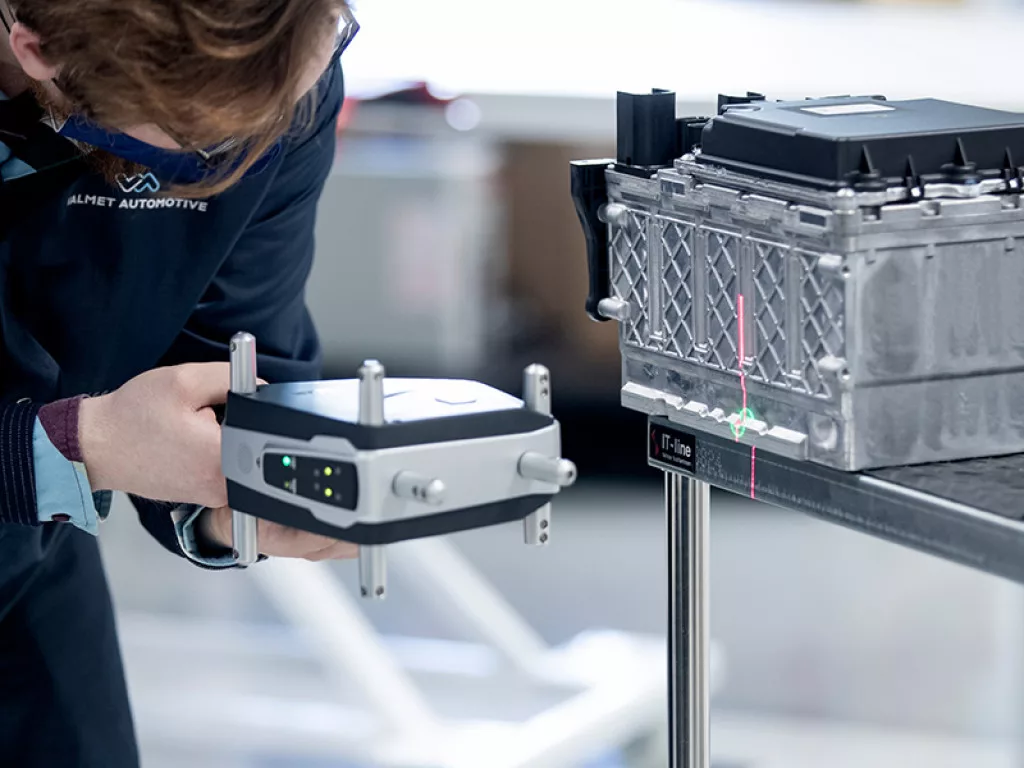 E-MOBILITY EXPANSION
Since VA switched its focus to e-mobility, the company has written a great success story.
Despite the continued extraordinary external circumstances of the COVID-19 pandemic and component shortages, 2021 was a year of growth for VA in all lines of business, the strongest of which was seen in its EVS business line.
"During the financial year 2021, VA's gross sales from continuing operations increased by approximately 22 percent higher than the previous year, with the respective net sales from continuing operations growing by around 15.5 percent," Bongwald tells us proudly. "Gross and net sales increased in all business lines, with the strongest growth in EVS. On top of this, VA's operating profit from continuing operations increased by approximately 64 percent."
VA achieved a new record volume in battery production in 2021 with more than 400,000 units delivered. The increase in this past and continuing volume is due to strong customer demand, the increase in production efficiency, the expansion of the battery plant in Salo, and the start of production at the Uusikaupunki battery plant.
In 2022, the production volume was continuously expanded. This makes VA a leading contract manufacturer of batteries for electromobility.
"By adding the new battery plant in Kirchardt, Germany, we further strengthen our production footprint to our battery system production network significantly," Bongwald adds. "Small series production just started, while volume production is scheduled to commence in the near future."
A TRUE GREEN FUTURE
For VA, electromobility and sustainability are two sides of the same coin, and from the beginning of the company's reach into the EV space, has remained clear in the decision to focus VA's strategy fully on electromobility, and that this must go hand in hand with the implementation of highly ambitious sustainability targets.
"When we officially kicked off our sustainability strategy in 2019, it was clear to us that we didn't just want to meet the customers' requirements. We wanted to go beyond," Bongwald says. "In our original plan, we had targeted CO2 neutrality in the group for 2024. The fact that we have already achieved this target by the start of 2022 is an outstanding achievement by our entire team.
"Being certified CO2 neutral by the Norwegian classification society DNV CI this year is a tremendous success for our company. This means that we are a bit ahead of most competitors and one of the leaders in sustainability within the automotive industry."
VA's ambition is to take its place as a key player transforming the business environment, innovating new solutions, and contributing to the shift towards a zero-emission society. This year, VA launched the True Green Initiative (TGI), a programme and practical guide to accelerating green thinking and actions within VA.
This programme is also the key to ensuring competitiveness as VA responds to increasing customer, regulatory and investors demands regarding sustainability.
"Our action plan and ambitious long-term targets will continue to secure our role as a key player for OEMs," Bongwald tells us. "The next big thing is to implement sustainability within our supply chain. With our strategy and with our product portfolio, we want to be part of the successful transition towards true green mobility and a greener world."