Aviram Shotten, Chief Information Officer at Qualitest Group, discusses the emergence of AI within quality assurance.
REVOLUTIONISING QUALITY ENGINEERING
"It's important to have fun in what you do. Being good at it will follow," stresses Aviram Shotten, Chief Information Officer at Qualitest Group. "For me, it's about making sure people get what they want from their software – that's what got me into quality engineering."
After chatting with Shotten for just a few minutes, it's clear that he has an abundance of passion for quality engineering. Shotten is an experienced c-level executive and has a global track record of working in the aerospace and defence, information technology and services industries. However, by his own admission, he actually 'stumbled' into the organisation to begin with.
"Like all good things in life, I fell into it," he admits. "When I started my career, I got sucked into the industry based on previous knowledge I had. It was so exciting to be in a position where you could influence the technology that people will be using from how the user gets benefits from the system."
To Shotten, he understands the true value of technology and believes he is empowered to work in the industry as a result of his passion for the sector.
"If you do a good job, people will know and recognise that," he explains. "If the industry is growing and it's something that you can influence, then it is very exciting. Technology has always been important to me, so it's only natural for me to work in this space."
With the industry growing at an exponential rate, Shotten is keen to point out that automation is only half the battle. "Innovation is endless," he explains. "We are all trying to be as automatic as possible, but we also need to recognise that automation can only take you so far. You have to invest in advanced technologies like AI, and make sure you have a resilient approach to software development."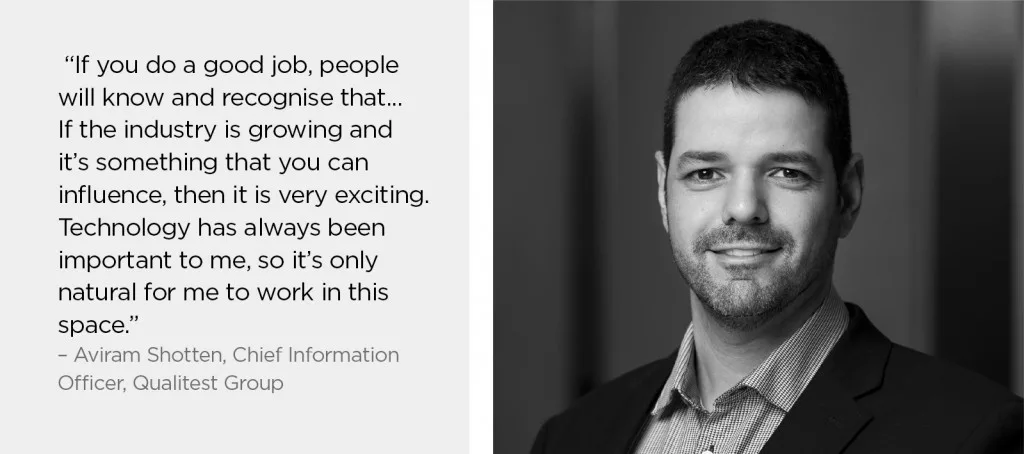 Qualitest is an AI-powered, scaled and independent global specialist. The firm provides precise, scalable quality engineering solutions to bring real value to its partner clients and unparalleled end-to-end quality delivered more efficiently at lower costs. For the past six years, Qualitest has been recognised as the only visionary pure play QA and Testing Services company within the Gartner Magic Quadrant.
Shotten is clear about his company's competitive advantage and what makes his organisation stand out from its competitors. "Qualitest is a unique company because we're focused on quality engineering, but there isn't a company in the world that does just one thing," he affirms. "I believe that what makes us stand out from the crowd is our culture. I cannot agree more with the famous saying, 'culture eats strategy for breakfast', and to be the first to admit that keeping such culture is very much focus consuming, hence needs sponsorship from the top."
For many in the industry, AI is a game-changer. The technology is revolutionary and has scaled efficiency and productivity by eliminating low-impact tasks and providing coverage to risks as they happen. As such, Qualitest has introduced Qualisense — a new AI-powered tool that improves risk-based testing strategies while considerably speeding up release velocity. And in Shotten's mind, the testing sector progress has previously been linear.
"The promise of automation has been lingering for years and there have always been incremental improvements, we made it more accessible, connected and better integrated so automation can run across more platforms in more processes," he explains. "I think AI, given the amount of data that we have, can boost value add exponentially and optimise the way we work.
"It can help us mitigate the number one problem that the industry faces today – scaling up teams in a consistent and timely manner. It is doable to build excellence in small portions, but systematically doing so in large operations, over time, is hard to do. AI can be that competitive advantage that bridges the gap. The amount of testing done in the digital age is significantly bigger than before and application abandonment is ruthless. We used to test web applications on certain desktops, now, we need to test sophisticated applications for continuous customer experience, making the number and magnitude of tests to execute to ensure a digital product is well performing, a very large one. AI can streamline this bottleneck and find failures first so we can get digital applications to market quicker, with confidence."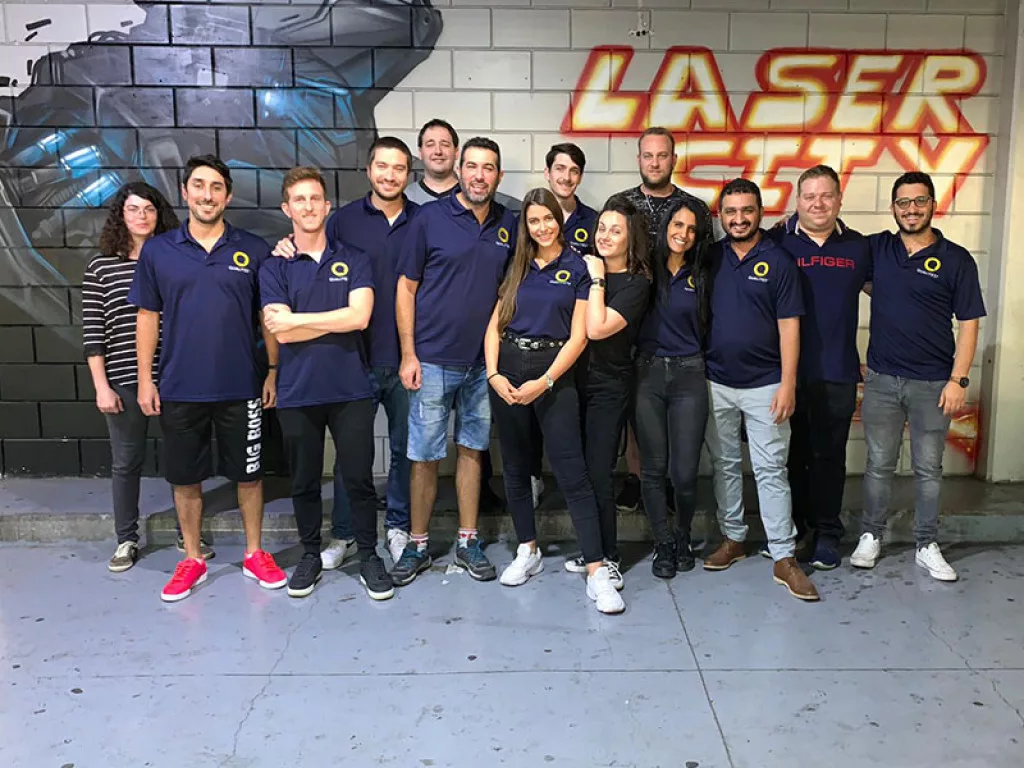 To Shotten, he believes in the value of the technological and business partnerships and sees them as a key component to the success that Qualitest achieves. "Ultimately, they're an essential part of what we do," he tells us. "If we focus solely on providing optimised services then this will lead this company to nowhere. What our customers are after is solutions which are billed from the right commercial model and from the right team and technology."
However, Shotten is adamant that keeping your circle small and filled with trustworthy partners is central to success. "Business is done between people. We have to make sure that any relationship we have is mutually beneficial," he explains. "I don't want suppliers and I don't want to be anyone's suppliers. I want a partner that will have the same hunger for growth and innovation – you can't have that with a long list of partners. You need to have a precise list of good partners, and you have to love them to death."
Qualitest has a talented team at its disposal. However, in order to succeed, Shotten affirms that employees must be passionate about the industry.
"If you're as enthusiastic as me about quality engineering, then your home is Qualitest," he affirms. "I can't stress enough about the importance of our retaining and nurturing our talent. It is people that drive excellence, innovation and culture, all the things that are important to any organisation. Our President used to be an engineer and ran an engineering team. More than half of our Managing Directors within the company are ex-testers. Qualitest was built on winning against old-school approaches, that has become our DNA – Innovation that is all-focused on Quality Engineering."
With the future in mind, Shotten has a clear drive to continue to lead and set the trends. He understands the importance of being agile and having a finger on the pulse to pivot quickly based on market demands.
"A company that doesn't constantly look to the future and prepare for it, will decline," he affirms. "The need for remote working due to COVID-19 didn't take us by surprise. Of course, we didn't know that the pandemic was coming, but Qualitest went fully into cloud in 2018 because we saw the value in it, making our business continuity challenge more accommodatable during those stressful times.
As a company we're extremely passionate about Application Security, as a cyber testing company, we are probably the first to see what threats are out there, and help our customers to be better prepared than others to potential attacks on vulnerabilities. Cyber is no longer just an experts topic, today we can remove most of the risks associated with Cyber and AppSec with simple, repeatable steps and development process discipline."
While the future is indeed difficult to predict, AI is set to continue to play a significant role, not only to Qualitest but the industry in general.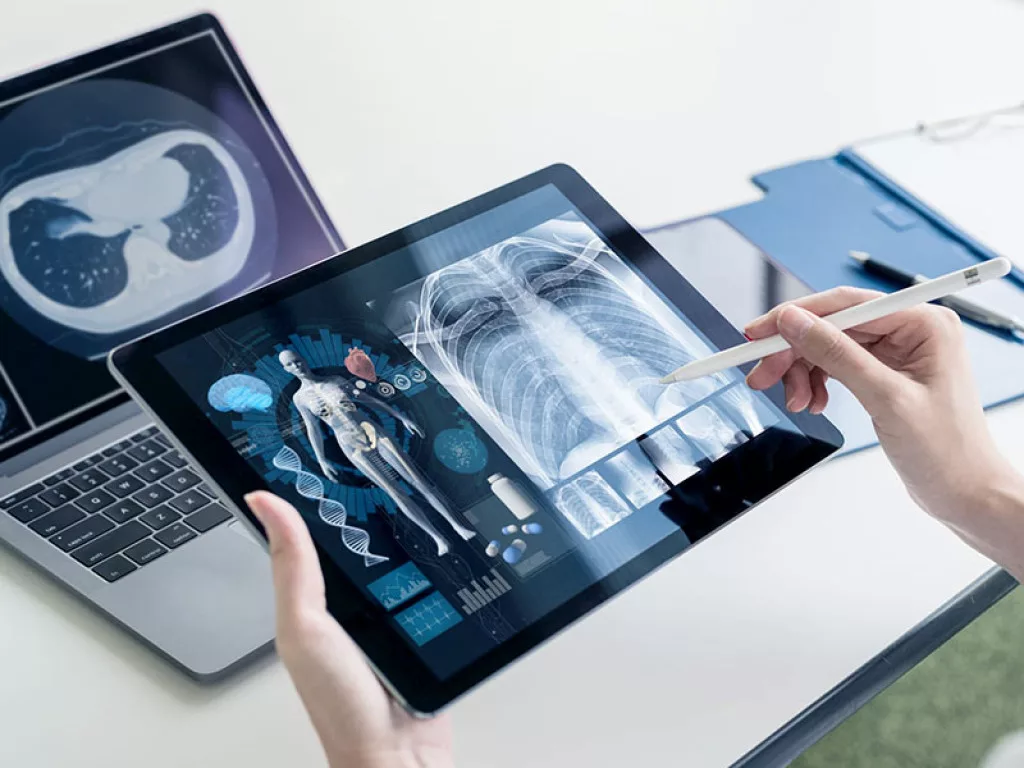 "We believe that AI will be in everything in the future, hence it is something that we're preparing for," discusses Shotten. "We believe that our growth will come from having the best teams, delivering the right solutions, powered by the right technology, which is a representation of accurate ecosystems of partners and bespoke technology and industry-related solutions. My belief is that AI will be the easiest, quickest way to provide the scale and velocity that strategic digital initiatives require."
However, Shotten is adamant that his company doesn't rest on its laurels and is constantly monitoring its strategy. "We are continuously revisiting our plans, as things change quickly. We don't see quality dissolves or disappearing anytime soon, and it will only get more important.
"There are no second chances for a first impression. The cost of no quality is almost too big to deal with. Quality engineering isn't going away like most people thought when agile was introduced. We see growth in how technical testing will be and see the value of AI-powered Quality Engineering."