3T is breaking new ground with its revolutionary cross-terrain bicycles. We speak to CEO, René Wiertz, to find out more.
PEDALLING PERFORMANCE
3T is an iconic Italian brand, who has consistently been able to deliver performance parts, and now bikes, for the cycling enthusiast."
The opening words of René Wiertz, CEO of 3T, echo the true Italian passion for two wheels, from a light cycle to the local shops to attacking the route of the infamous Giro d'Italia.
Italy is also amongst the most successful Olympic cycling outfits of all time, with only France and Great Britain taking more golds and total medals in the history of the sport.
Across a number of illustrious competitions, including the Olympics, Tour de France, and World Championships, 3T has powered countless great champions to glory in the likes of road racing, triathlon, cyclocross, gravel racing and track cycling.
Bikes made from carbon fibre have been available since the mid-1980s, but the carbon manufacturing process is evolving. As such, through the use of innovative machinery and dry filament winding, 3T is able to manufacture increasingly intricate and complex carbon fibre bikes that continue to be successful in their respective cycling disciplines.
With an in-house factory in Bergamo (Italy) and additional offices in Toronto (Canada) and Taichung (Taiwan), 3T's track record of performance is complemented by global design and marketing capabilities, as well as regional warehousing, assembly and customer service.
"We currently employ 50 people worldwide and are growing strongly; I expect we will reach 100 people in less than two years from now," Wiertz states.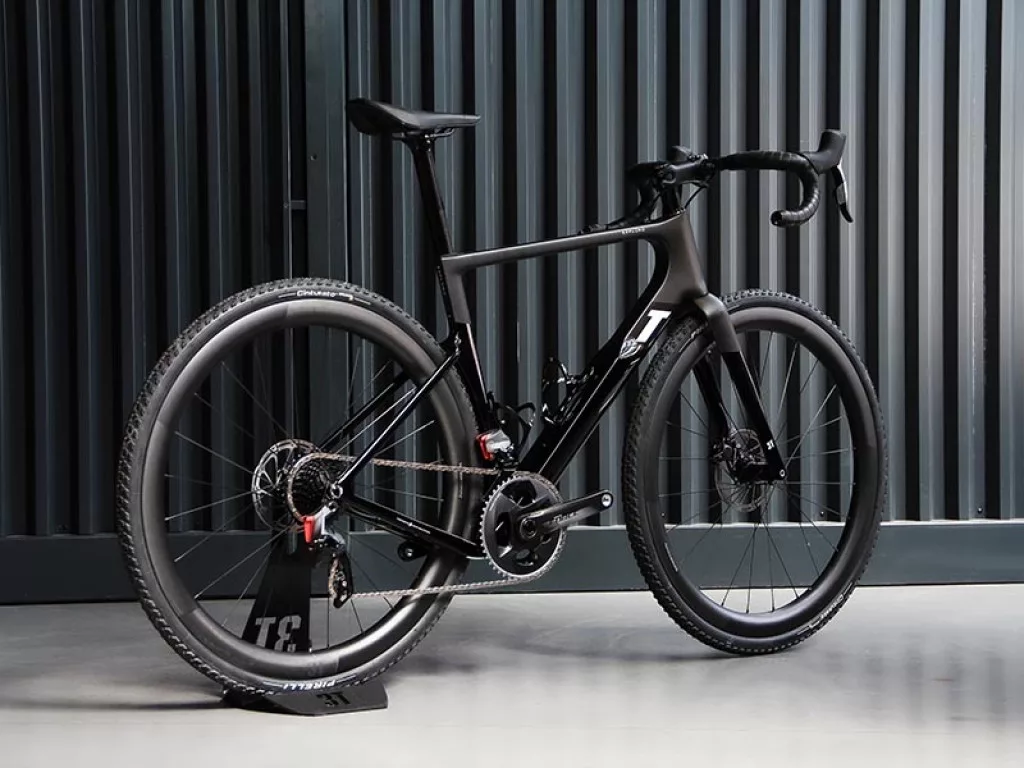 PERFORMANCE GRAVEL
Long before gravel riding became popular, 3T wanted its bikes to ride faster and further, no matter what the terrain.
The result of this philosophy was the 3T Exploro, an award-winning aero-optimised gravel bike that took the gravel market by storm, allowing cyclists to explore the toughest terrains in new ways without sacrificing speed.
The Exploro is the brainchild of 3T's Head of Design, Gérard Vroomen. During his first gravel ride, he knew the challenge of gravel together with the speed of road bikes could make cycling more fun and exciting for many.
That day, performance gravel was born, and the Exploro continues to lead the way as the first range of bikes to combine road speed and mountain toughness, allowing cyclists to take the rough with the smooth.
"3T is the thought leader in performance gravel and e-gravel bikes globally, a 'new' segment we created in 2016 and in which we currently hold a leading position," notes Wiertz.
"Gravel bikes combine the pure speed of road bikes with the fun element of being able to go offroad with mountain bikes. With a gravel bike, you can 'explore' more, new terrains, hence the Exploro name."
The race proven Exploro, which comprises the RACEMAX, ULTRA and PRO/TEAM models, pioneers gravel bike aerodynamics, including mud-covered knobbly tyre wind tunnel testing, to provide speed on both asphalt and windswept gravel tracks.
Of more and more importance, however, is not only how a bike performs, but how it looks, and 3T has always been renowned for the quality and beauty of its products.
"Our customers are primarily cycling enthusiasts with medium-to-high levels of income that are looking for performance gravel bikes. We also sell to customers who are not so technical or performance-oriented, but want to make sure they buy a top-quality bike that looks beautiful; the beauty element is something that is increasingly important," Wiertz tells us.
"3T has a very loyal customer base; it is a brand that you really fall in love with."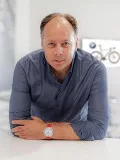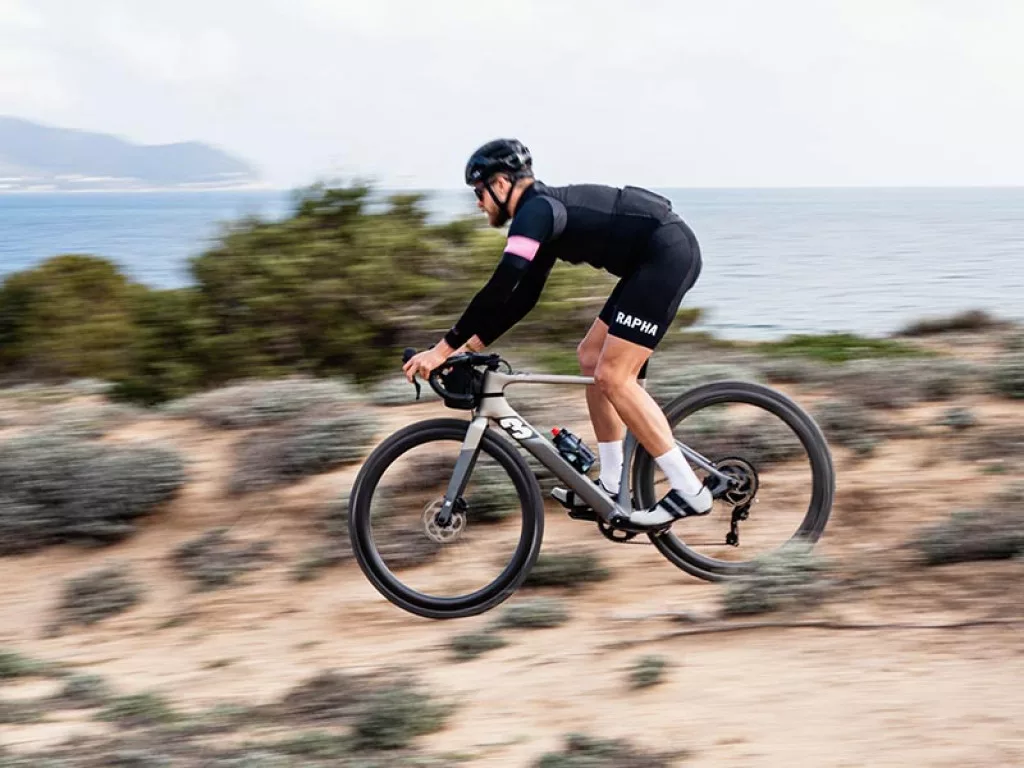 Strategic innovation
As a relatively small player in an industry rich with competition, 3T stands out by being different through its bike designs.
"Our strategy is to define a 'new segment', such as gravel, create this new segment and then dominate it, rather than competing with hundreds of other brands in existing segments," says Wiertz.
"The only way to 'create' new segments is through innovation. For us, innovation is not only prevalent in design, but in all aspects of the business."
Innovation is therefore crucial to 3T, and the company has a footprint of innovative firsts. For instance, it is one of the first bicycle manufacturers to offer white-glove bike delivery direct to the homes of its customers, whilst 3T is also the first company to invest in and build an in-house factory that can compete cost wise with Asian manufacturers.
"Innovation is a mindset that we all have, and need to have, in every department of the company. By continuing to innovate, we want to secure our leading position in the gravel and e-gravel segments," Wiertz emphasises.
Founded in 1961, 3T last year proudly celebrated 60 years of innovation and pushing the limits of bicycle manufacturing.
This wealth of experience has proven to be another competitive advantage for 3T, whose company name is an ode to its humble but ambitious beginnings as Tecnologia del Tubo Torinese (Turin Tube Technology) just over six decades ago.
"Longevity is very important. The bike industry has relatively low barriers for entry, which is why you see new brands being created and disappearing all the time," observes Wiertz, who began to revitalise the brand in 2007.
"From 2007 to 2015 we designed, produced and sold bike parts, but since 2016, we have been mainly producing premium, high-performance, carbon fibre bicycles." 
"3T has a very loyal customer base; it is a brand that you really fall in love with"

René Wiertz, CEO, 3T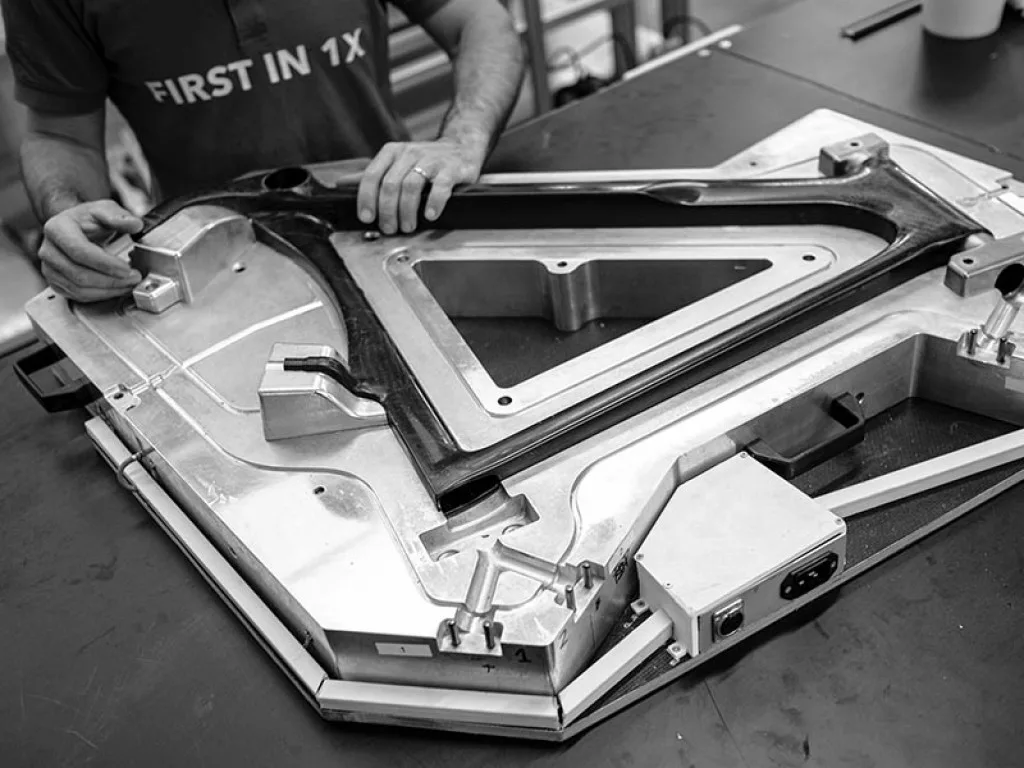 Taking control
Whilst the bike industry has a very complex and global supply chain, 3T controls its entire process from design through to production, assembly, and up to the final sale.
The company produces parts in the Far East, and has suppliers for components in Italy, Germany and the United States.
"We assemble bikes in three different regions (Italy, Canada and Taiwan), so you can imagine how complicated this is to manage, especially with increased global tensions resulting in higher tariffs and the current challenging situation with transport around the world," Wiertz informs us.
"As the CEO of 3T, I have strong and personal relationships with the owners and senior management of almost all of our suppliers and partners. We invest in our long-term relationships with suppliers and partners around the world."
It had always been 3T's dream to manufacture bikes in Italy, and in 2018, this dream became a reality thanks to the new office, warehouse and factory building in Bergamo. By assembling bikes in-house in Italy, 3T ensures quality, quick delivery and constant feedback on all components.
Production was brought back to Italy by the company in recognition of the fact that it should, and could, develop more in-house production and assembly capabilities, in order to have more control over its own destiny.
"3T is now the first bike company that is able to produce cost-effective frames in Europe, thanks to the development of a totally unique and highly automated production technology," adds Wiertz.
Ramping up production at the Bergamo facility is one of 3T's key priorities for the years to come which, together with the launch of a second factory in North America, is set to reduce the company's dependence on the global supply chain.
As new bike segments continue to emerge, 3T is pedalling the way forwards for cycling, as it grows from a race sport to a way of commuting and a way of life.