Jean-Claude Geha, Global Head of Sales for Telecoms, Media and Technology industry at Atos, discusses acquisitive growth and driving carbon neutrality through digital transformation.
DECARBONISING DIGITAL
At the vanguard of digital transformation and cyber security, the Atos name is synonymous with leading technological integration of worldwide renown. So much so, that for the past 30 years Atos been the digital partner to enable the seamless and secure operation of the legendary Olympic and Paralympic Games.
A key component of the Atos portfolio can be found within the dynamic and ever-shifting realm of Technology, Media, and Telecoms (TMT). Complemented by the global strengths and wide-reaching footprint of the Atos brand, this is a growing field within the company, presided over by Global Head of Sales for Telecoms, Media and Technology industry at Atos, Jean-Claude Geha.
Atos is an established leader in Cloud, Big Data, and High-Performance Computing, providing end-to-end solutions to generate insight from organisations' data assets. The company entails an esteemed reputation within the cloud and digital workplace, as Europe's number one provider of managed security services, and the third best worldwide.
Essentially, Atos helps clients derive value from data through the accelerated adoption or migration of existing data landscapes to modern data platforms using on-prem, hybrid or multi-cloud environments. TMT is instrumental in this regard, as an entity that is driven by shifting client behaviours and environmental and social concerns, situated at the nexus of catering to this demand and enabling digital transformation. As such, it is a highly adaptive field where agility is paramount.
This is evidenced by the transformation witnessed within the field of TMT over the course of Geha's career thus far, from the time of public phone booths to ubiquitous pocket-sized mobile devices.
Guiding Geha is a relentless interest and fascination for the space that was sparked whilst studying semi-conductors in college, before going on to undertake a Master's in Telecoms Management in the early '90s, coinciding with the birth of the new economy.
"From fixed telephony to Internet Protocol Telephony (IPT), and from dedicated connectivity to shared and packetised connectivity, we have seen Telcos transition from being confined to a local geography to going global, and then settling to regional and/or multinational – it has been a great journey so far," Geha muses.
Geha brings to Atos a wealth of international experience working for Telcos across North America and the EMEA region, before pursuing the opportunity to work for a systems integrator (SI) – as a global leader in the field, Atos was the obvious answer.
"We are a technology and an SI company which gives us a unique position compared with other SI's, so not only do we integrate software and hardware and technology, but we produce it as well," he comments.
Today, Atos TMT is responding to the trends that are shaping the current technological landscape, defined by the advent of 5G, Cloud, and Edge computing. As such, Telcos are pursuing opportunities to diversify and monetise 5G, whilst media organisations must respond to the expectations of an audience that demands more individually personalised and diverse mobile and connected experiences.
"At the moment, we're seeing Telcos running two parallel tracks, as they want to secure their position with last mile connectivity in fibre or 5G whilst also wanting to branch out beyond connectivity, even though that's a large amount of their business," Geha observes.
"Telcos want to branch out and create a position for themselves in the digital ecosystem alongside other Telcos and public cloud providers."
Amidst this movement, Atos TMT is there to help clients with the major challenges in the space, with Application and Infrastructure Transformation and Cloudification, and Data Monetisation, thereby optimising business operations and freeing up capacity and resources for Telco customers to further focus on broadband, fixed and fibre based, or mobile based services and to enable more opportunities in the B2B space.
"As we shift towards a cloud environment and zero-touch fulfilment and assurance, we see great savings that come from automation. Hence your cost to run assets and functions become more optimal, giving you opportunities to add value faster with an automation rich cloudified infrastructure," Geha outlines.
At the nexus of these optimisations, is the potential of artificial intelligence (AI).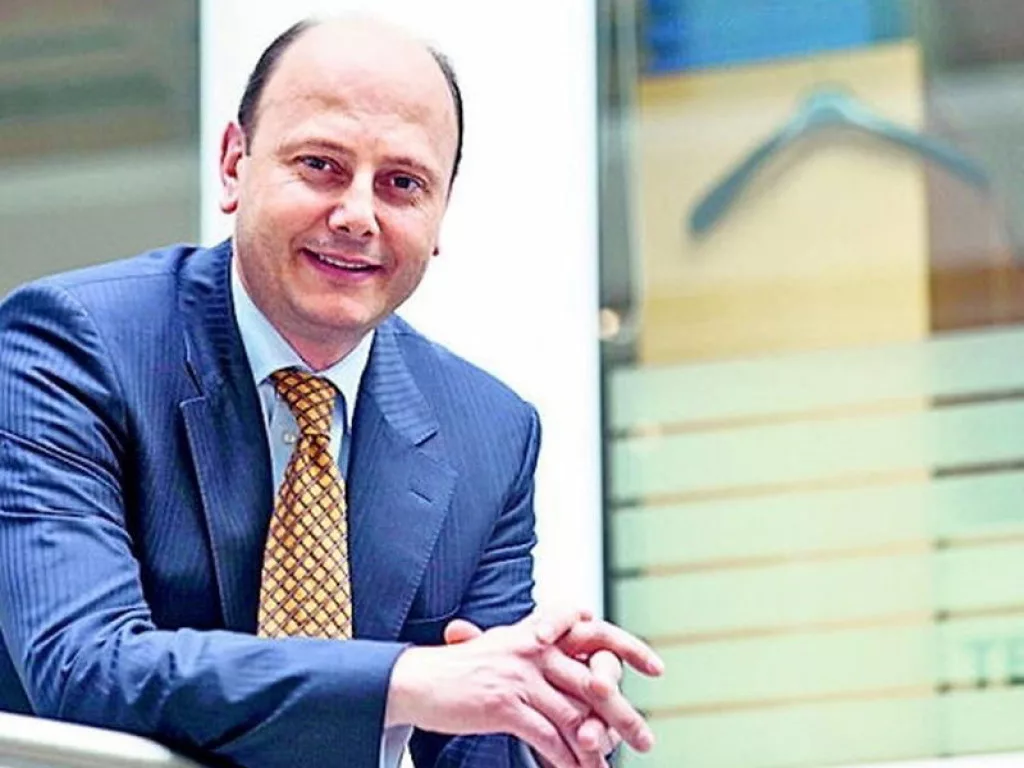 ACCELERATING AI AT ATOS
All innovative endeavours at Atos are entirely guided by customer demand. Indeed, Atos' ability to serve its clients with tailored end-to-end solutions is the company's greatest differentiator.
Atos' technological prowess within AI has been further strengthened by the TMT division's recent strategic acquisition of Ipsotek – a leading enhanced video analytics software provider – that took place in April this year.
Crucially, Ipsotek offers a scalable AI platform, VISuite, that enables users to efficiently manage automatically generated alerts in real-time. VISuite can be applied to a range of functions, such as traffic management, number plate recognition, intrusion detection, and crowd management, to name a few, alongside multi-camera tracking capabilities. Ipsotek is a reputable name in the industry, having executed over 600 projects in 38 countries.
"With this acquisition, Atos, already a major player in Edge, AI, machine learning (ML) and more specifically Edge Vision, will create a unique proposition across the entire value chain and strategically reinforce its leading position in Edge and Computer Vision by adding key software capabilities and IP to its solutions portfolio," Geha explains.
"A net-zero pioneer in decarbonisation services and products, our commitment to the future extends to carbon-neutrality for our organisation as well as our clients and partners"

Atos, TMT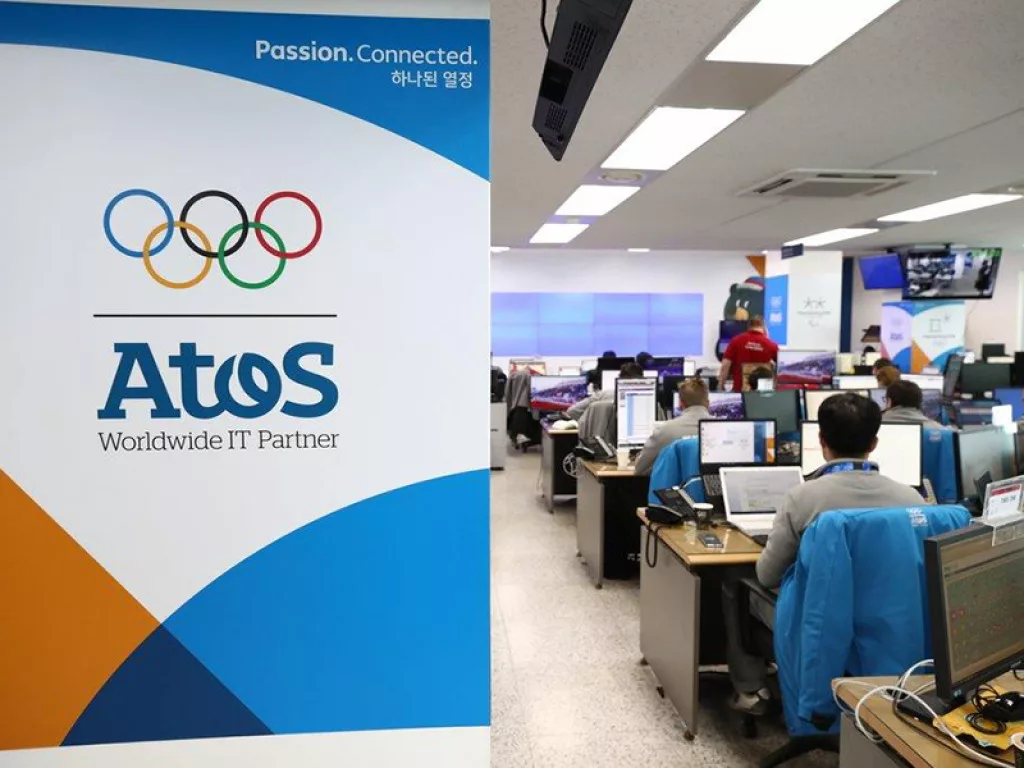 THE DECARBONISATION DIFFERENCE
Alongside Atos' industry-defining approach to tailoring solutions for clients, the company stands apart for its stance on driving decarbonisation in the digital space. Atos pioneers services and products dedicated to decarbonisation, whilst upholding a commitment to carbon neutrality both within the organisation itself, and on behalf of its clients and partners.
"Together, we're a force pushing the boundaries of scientific and technological excellence to ensure that everyone can live, work and thrive sustainably in a secure information space," Geha comments.
Atos itself has been carbon neutral since 2018 and has successfully offset the full scope of its operational emissions. Atos continues a promising trajectory to achieve net-zero by 2028, thereby neutralising all carbon under its influence including suppliers and partners.
"The scope of our intent is 10 times larger than Atos itself and 22 years ahead of the Paris agreement's 2050 deadline."
In the scope of leveraging digital adoption to facilitate net zero transformation, Atos is ahead of the curve. The company has implemented a 'Decarbonisation Centre of Excellence' that guides global organisations through three key phases of reducing carbon in digital and business processes, operating under the understanding that climate action today simply makes commercial sense.
With EcoAct, an Atos company that partners with businesses, organisations and governments. One such example includes EcoAct's work with Telefonica, where a strategic supplier engagement programme has been implemented to set ambitious Scope Three emissions reduction targets in alignment with the most recent climate science.
"By delivering highly scalable solutions and hyper-personalised experiences for the future, we provide a bridge for TMT organisations and their customers to embark on their digital journey by enabling them to embrace the opportunities and challenges of technological advance and convergence that transform the way people live, learn, work and communicate"

Atos, TMT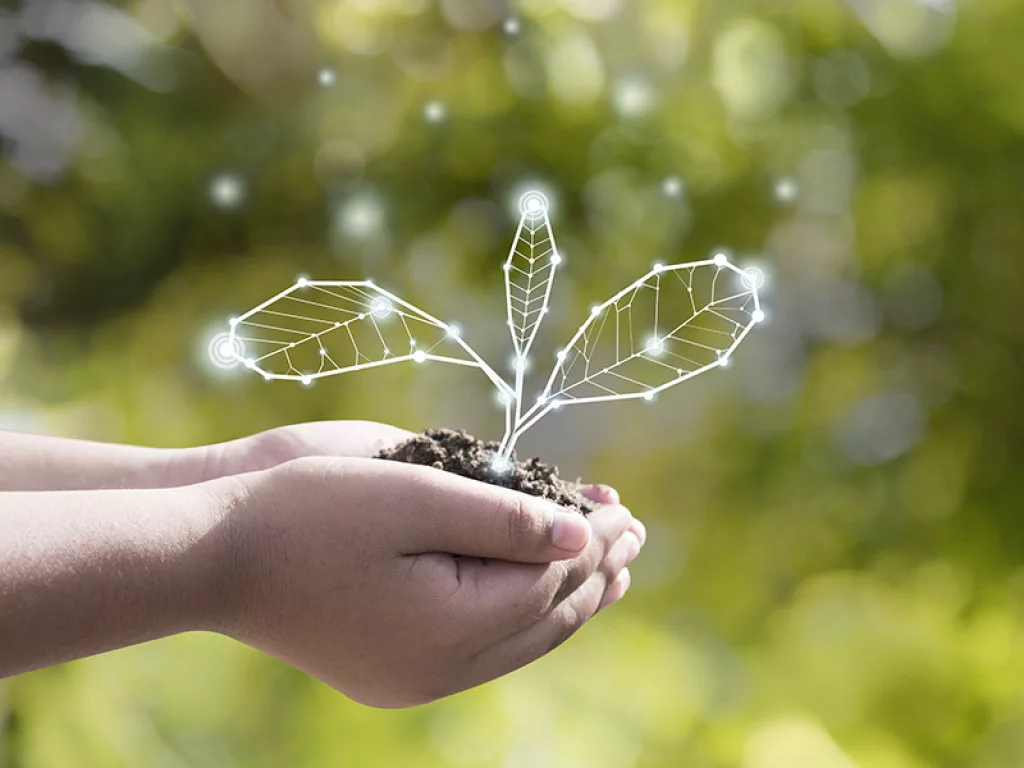 OVERCOMING OBSTACLES
Alongside responding to the climate crisis, COVID-19 is an equally pertinent topic within a modern context that all businesses have had to address and react to. The pandemic has been a true catalyst to change and shape our technological behaviours.
Throughout national lockdowns worldwide, Telcos have been expected to manage the demand of heightened connectivity, as everyone went online with staggering amounts of bandwidth being exchanged on a daily basis – particularly in streaming and virtual communications between separated friends and families.
This renewed focus in streaming expansion is reflected in Atos TMT's acquisition strategy, as the company seeks to enhance its offering.
"In the media space, we're interested in enhancing our position when it comes to streaming, combined with customer experience and data monetisation," Geha tells us.
"We believe these are some of the key elements for media companies in the streaming space trying to create more value for end users and focus more on their core business.
"At this stage of media streaming, there may be possibilities for some companies to agree to having someone else running their platform – because owning or running a streaming platform is no longer the big key differentiator, but rather content, end user experience, and targeted services."
As media giants like Netflix and YouTube lower their streaming quality to avoid network congestion, this paves the way for investments in network functions virtualisation (NFV) and 5G, thereby bringing forward the timeframe in telecoms strategies and creating opportunities for consolidation.
In the technological sphere, the COVID-19 pandemic has given rise to a heightened emphasis on a personalised user experience (UX) and accessibility, as evidenced by live sports where digital technology is increasingly leveraged to provide immersive virtual experiences.
Inside the company itself, Atos remained steadfast in spite of turbulent times, with its technological capabilities well-equipped to adjust to remote working and providing tele-support for customers, partners and third-party services.
"We held our own as a company and kept on supporting our customers throughout the crisis," Geha comments.
"We have seen major disruptions in terms of ways of working, business models, travel regulations and security. On the other hand, we have witnessed some impressive and innovative approaches to adapting to the challenges.
"Looking ahead, we see many opportunities and a clear requirement to positively reshape our collective futures, rather than merely return to the previous status quo."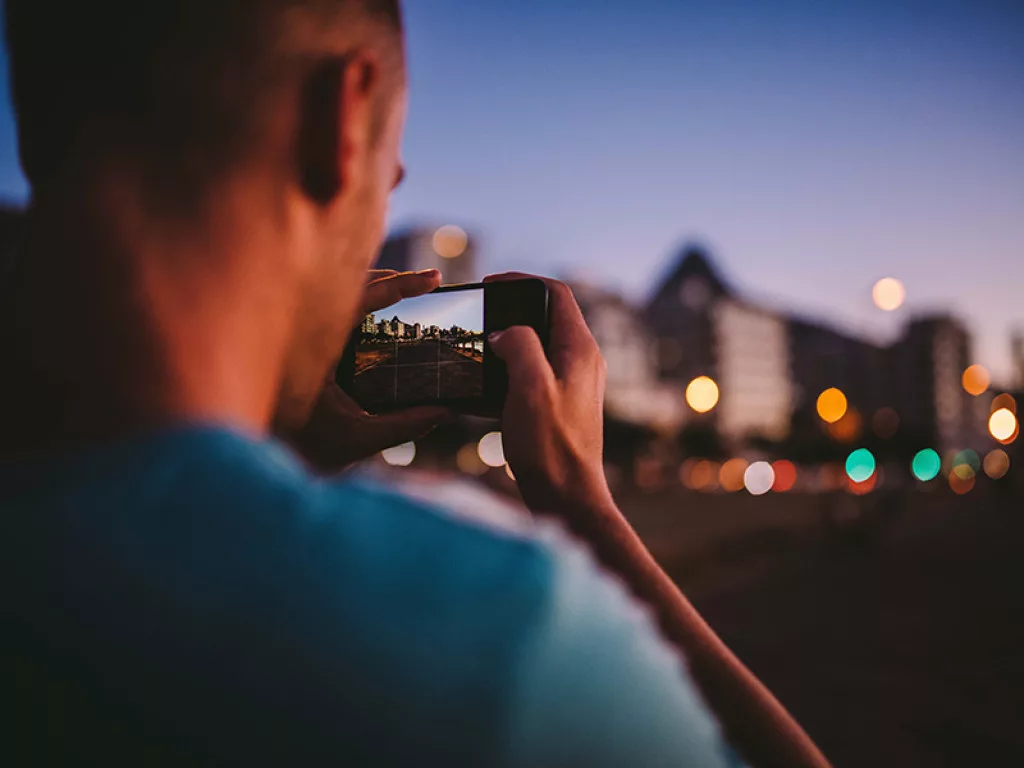 FUTURE HORIZONS FOR ATOS
Looking ahead, Geha himself is passionate about delivering TMT across the global market, benefitting from the worldwide reach of the Atos name.
"Atos has a vast global presence with over 105,000 employees in over 70 countries, but TMT wants to strengthen its presence in other countries by entering into new geographical areas such as the Baltics, Nordics, Central Europe, and new areas of Africa and Latin America, and India.
"We will leverage the greater Atos multi-industry presence to expand the TMT industry," he explains.
Alongside the Media space's acquisitive expansion into streaming services, Atos' Telco arena will pursue further opportunities in AI/ML.
"We already have these capabilities but we're always seeking more. These are key assets that will help in the zero-touch fulfilment and operation offerings. It will also offer us the capability to serve our customers with more predictive and prescriptive services and capabilities, most importantly on the operational side which creates the desired end user experience for our customers."
Complimentary to this, within technology Geha has identified an opportunity to leverage acquisitions that will enhance the Atos lab as a service offering. As cases surrounding 5G, Cloud, and IoT become increasingly complex, this will essentially enable technology companies a low-risk entry into a certain use case for specific technologies with the necessary testing in place for truly effective deployment.
Above all, Atos TMT will continue to focus on the people behind the technology.
"Our first and foremost priority is to invest in our people with both competence lift and augmentation, increasing what we already have in house," explains Geha, with a particular emphasis on the hybrid cloud space in 5G Mobile Edge and security.
"Secondly, to integrate and to provide technology, you need partners, they are key in the tech space not just to us but all players in the space.
"In the coming year, we want to focus much more on certain partners and partnerships because it's these effective relationships that amount to a win-win situation for both parties and their customers."
With a people-centric focus guiding their expansion, the TMT division of Atos is guaranteed a prosperous future.