A family business with ambitious plans for expansion, Sebastian Călugăr, CEO of CIS GAZ reflects on the firm's development at the forefront of Romania's oil and gas industry.
ENERGISING ROMANIA
"We have evolved from a family business, regionally positioned, to becoming a national and international supplier and partner in strategic infrastructure projects," opens Sebastian Călugăr, CEO of Romanian energy company, CIS GAZ.
Since the company's inception in 1990 as one the first privately funded companies in Romania, CIS GAZ are now celebrating 30 years of operation. Founded by Ioan Călugăr, Sebastian is the third generation of the Călugăr family to take the helm, after following in his father's footsteps and working his way up from the position of administrative clerk.
"The most valuable business lessons I've ever learned came from working in the family business," Călugăr comments. "Growing up in an entrepreneurial environment has helped me in more ways than sparking a passion for business at a young age. I believe that my passion for this industry came naturally."
Following the liberalisation of Romania's gas market in 2004, Călugăr was positioned in charge of the company's gas supply division, leading to CIS GAZ becoming a licensed supplier of natural gas and petroleum products in 2005.
"Our headquarters are in Mures County whilst the commercial office is situated in Bucharest, but we also have multiple job sites where we are present like Timisoara, Craiova, Onești, Bacău, Iași, Chisinau, and the Republic of Moldova," Călugăr explains.
During the company's nascency, CIS GAZ was primarily involved in providing construction-assembly services for natural gas pipelines. Today, the company has evolved to comprise four business divisions, namely, power and gas, EPCC infrastructure, maintenance and integrity of pipelines and installations, and finally the distribution of solutions and equipment for the oil and gas industry.
CIS GAZ's primary activity concerns the construction and assembly of pipelines and installations in infrastructure projects for the collection, storage, transport, and distribution of natural gas, water, and crude oil.
"We cover the entire spectrum of engineering and construction projects from design, engineering to procurement and construction, manufacturing, installation, testing, and putting the projects into operation," Călugăr informs us.
"Currently, the company specialises in providing integrated solutions and services in the energy sector at the highest standards of quality according to the relevant certifications obtained in the field. Our client base is both large and diverse, ranging from state institutions to private companies including Transgaz, Vestmoldtransgaz, Petrom, Moldova Gas, and Strabag," he expands.
"Our products and solutions for the oil and gas industry are designed to maximise our customers' operations, whether they are in the exploration and production, transportation, or distribution segment."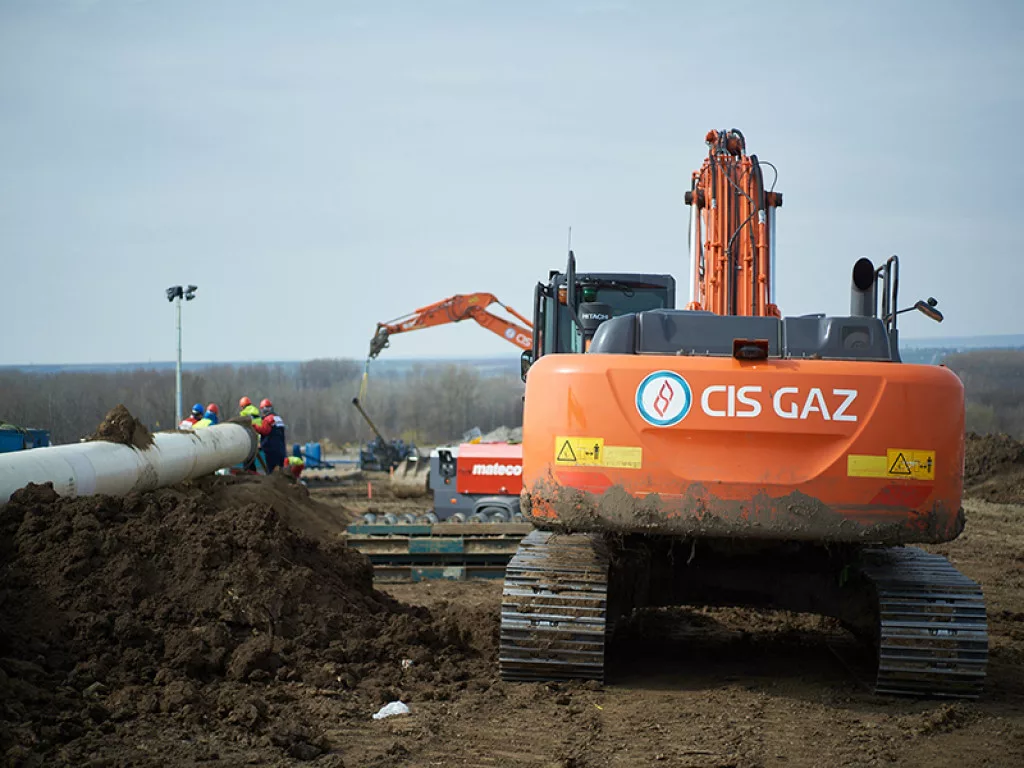 A TIME FOR TRANSFORMATION
Despite the company's ongoing success within Romania's energy industry over the past 30 years, CIS GAZ refuse to rest on their laurels and take a proactive approach to adapting and innovating their range of services and solutions to remain relevant to the modern energy landscape.
"In the next 10 years, we presume a radical transformation of the industry, convergence, and many new entrants," Călugăr observes. As such, CIS GAZ today stands at the dynamic precipice of major change.
Whilst consolidating their position within Romania's energy market, CIZ GAZ are also pursuing a restructuring of the company and implementing a new organisation system, adding new branches of service from existing business lines
"Currently, we are implementing a new organisation system holding type: CIS GROUP, which will enable regional and international expansion.
"For example, one of the companies from CIS GROUP, CIS TRADING, inaugurated its permanent establishing office in the Republic of Moldova at the beginning of 2021, after obtaining the license to supply natural gas and electricity from the National Agency for Energy Regulation," he adds.
The implementation of CIS GROUP will drive growth into international markets, whilst retaining the company's status as a proudly Romanian enterprise.
Exploring new avenues and guiding growth is also CIS GAZ's relatively recent venture into the solar photovoltaic industry. Although the company have operated a solar park in Mures County for over eight years, CIS GAZ anticipate "interesting results" in this area that are yet to be fully revealed, particularly now that lower investment costs and access to co-financing from European funds are facilitating the growth of the industry. The growing market for clean energies is also a focus for CIS GAZ within their power and gas division.
"We offer products and solutions for environmentally compatible systems like new solar farms, cogeneration, but also special projects where we focus on using natural gas mixed with hydrogen."
"We have always been guided by the three important values: family and a sense of unity, evolution and permanent development, and integrity, meaning careful customer orientation"

Sebastian Călugăr, CEO, CIS GAZ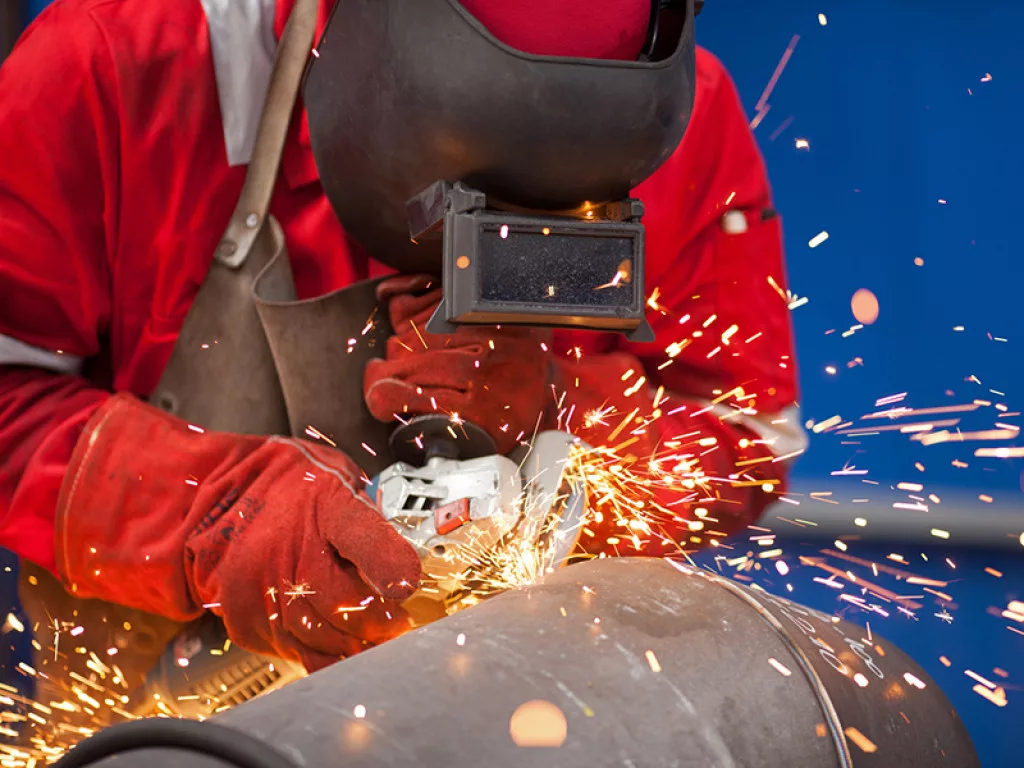 KEY PROJECTS
CIS GAZ's prowess within Romania's oil and gas sector is evidenced by their roster of past and ongoing projects. The company continues to play an active role in supporting the development of the national gas transmission for 2020 to 2029, which concerns the connection of local communities to the natural gas network.
With regards to past projects, CIS GAZ are also particularly proud of their involvement in improving the supply of natural gas to the Republic of Moldova.
"One of the most important projects in the company's history is the extension of the Inter-connector Iași– Ungheni – Chisinau (phase II, lot I and lot II). As well as improving the supply of natural gas to the Republic of Moldova, we have also increased the transportation capacity, thanks to CIS GAZ's construction of the gas transportation pipe DN700 Onesti – Gheraesti – Letcani (Lot I and Lot II and V are currently in progress, concerning five gas regulating and measuring stations)," Călugăr informs us.
"Furthermore, this pipeline will contribute to the sustainable development of the national economy of the Republic of Moldova, providing a mechanism for the sustainable development and connection with the European energy market. The project creates a transparent and competitive energy market, especially by supplying gas from Romania to the Republic of Moldova, in the context of the need for the diversification of gas sources in the country.
"The extension of the interconnector from Ungheni to Chisinau is also a major objective for the Moldovan energy sector. Its connection with the gas market in Romania and the European gas market is the first step toward reducing energy dependence, by means of diversification of energy sources and routes, thus strengthening the country's energy security," he elaborates.
Additionally, Călugăr highlights the DN700 Onești – Gherăești – Lețcani natural gas transmission pipeline as an instrumental development in advancing natural gas supply across north-eastern Romania whilst also providing additional volumes of natural gas for the Republic of Moldova. As Călugăr expands, "Within this project, CIS GAZ performed the following works: the construction of a new natural gas transmission pipeline DN 700, Pn 55 bar, in the direction of Oneşti – Gherăeşti (LOT I) at a length of 104.1 kilometres; (the route of this pipeline will be largely parallel to the existing DN 500 Oneşti – Gherăeşti pipelines), and the construction of a new natural gas transmission pipeline DN 700, Pn 55 bar, on the direction Gherăești – Lețcani (LOT II) at a length of 61.05 kilometres. This pipeline will replace the existing DN 400 Gherăești – Iaşi pipeline on the Gherăești – Lețcani section."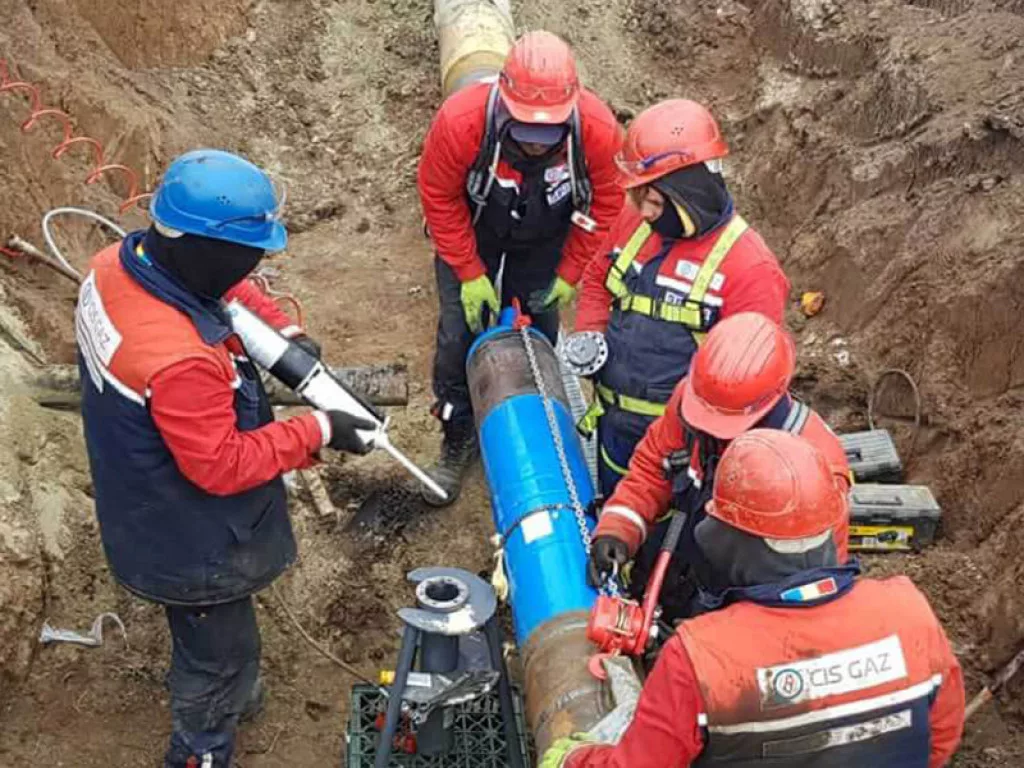 LOOKING AHEAD
Since their inception, CIS GAZ have been dedicated to both innovation and performance. It comes as no surprise that these two principles will continue to propel the company forward.
"Our strategy pursues growth, and we are focusing on creating value in an uncertain and volatile environment. When mapping our future in the oil and gas ecosystem for 2022-2024, we try to take into consideration many things, but some of the main objectives include focusing on the development of new capacities for solar energy production, the complete digitisation of supply activity, but also the development of new gas distribution systems, including the supply of compressed natural gas (CNG) to industrial consumers," Călugăr explains.
With a diversified portfolio catering to the many challenges of a dynamic market, CIS GAZ will continue to energise generations to come.