Cristiano Tortelli, CEO at PetrolValves, discusses his company's journey towards continuous improvement and setting the standard in the market.
INNOVATIVE, TRANSFORMATIVE MANUFACTURING
In today's world, innovation is essential.
Without adopting a proactive mindset, companies run the risk of falling behind competitors and experiencing stagnation or decline. To PetrolValves, this can't be allowed to happen.
"Innovation is an important part of our continuous development, in order to keep pace with a fast-changing environment and an increased level of competitiveness," explains Cristiano Tortelli, CEO at PetrolValves.
Indeed, his firm is one of the world's leading valve and actuator manufacturers specialising in solutions for the oil, gas and power industries. Having been active in the market for over 60 years, PetrolValves covers thousands of engineering and installation projects worldwide and has sold more than one million units in the last 20 years providing customised products, value-add engineering and a wide services range while leveraging a one-stop-shop approach.
Having served as CEO of PetrolValves since 2018, Tortelli has over two decades experience in the industry, and believes there are significant opportunities ahead for Italian manufacturing.
"With the deployment of the Recovery Plan and funding mechanism, I expect that Italy's economy will see a huge boost," he explains. "However, we do operate in a global environment and each country or basin has its own dynamics which we need to monitor and harmonise to fully exploit opportunities that might arise.
"With the increasing trend of raw material costs, optimisation, bundle buy, and supplier partnership will be necessary to offset the potential exposure. At the same time, any good idea and innovation with an open spirit of collaboration will be required to overcome the traditional way we have been doing things collectively or embrace new developing segments like sustainable development or artificial intelligence. It's exciting times and there are many opportunities to capitalise on."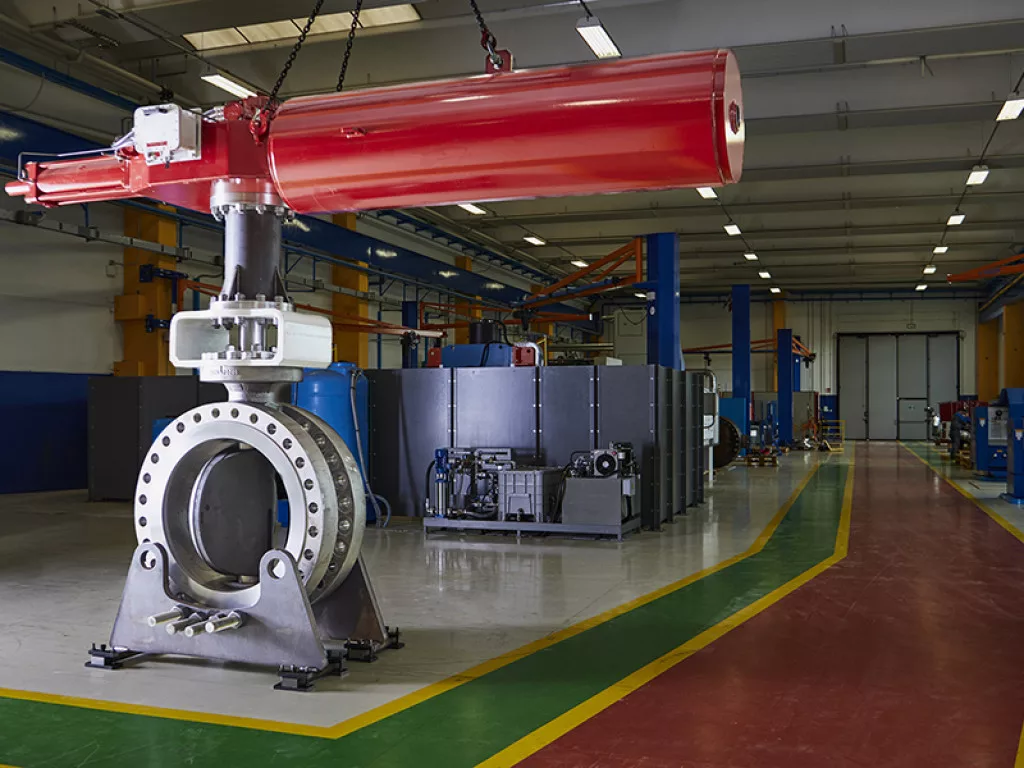 TO GROW AND TRANSFORM
With over 60 years of history to call on, PetrolValves doesn't rest on its laurels and seeks to constantly transform and pursue continuous research. As many companies undergo a digital transformation, PetrolValves recognises the importance of embracing the latest trends and operating with a positive mentality. Indeed, in a competitive market such as flow systems, Tortelli understands the goal of developing or updating products until they truly stand out.
"We adopt an open network of partners through which we bring well proven or early technologies into our reality, combining the expertise and knowledge in valve systems with new ways of shaping the applications," he discusses. "A typical example is our Brava technology, where we leveraged well proven oil and gas technologies into a unique way of rethinking a trunnion mounted ball valve."
PetrolValves has launched a new product called Valve New Life which has been developed to refurbish and upgrade existing valves that allow CAPEX investments of up to 40 percent to improve replacement lead times and reduce to zero.
"Leveraging PetrolValves' reverse engineering capabilities and its proven manufacturing experience, it is possible to revitalise any valve considered at its end of life," discusses Tortelli. "Valve New Life can be supplied to our extensive range of products including subsea and topside actuators, on/off valves as well as triple offset and control valves operating in any kind of application and service as well as to valves, actuators and valve systems supplied by third-party manufacturer.
"Our teams are able to grant fully safe operational capabilities to the Valve New Life product in line with premium quality and reliability of any PetrolValves' product. Customer's valves that have reached the end of life or are not currently in use can benefit from a complete reengineering and refurbishing being revitalised in the Valve New Life product that generates a sustainable total cost of ownership with a predictable cost and stock availability. Valve New Life can be delivered at a customer's site, or we can provide a stock storage and a full valve fleet management programme to monitor availability upon a customer's request."
Three years ago, PetrolValves launched a new 25,000 square-metre factory in Piacenza, Italy, and recently introduced offices and manufacturing premises in Saudi Arabia as well as a continuous investment programme in Kazakhstan, signalling its intent to achieving sustained growth, while also driving value through its Regionalisation Programme.
"This is focused on supporting and developing the local community which, in turn, sustains and grows our global operations through job creation, training, technology transfer and local supply chain development," explains Tortelli. "Whenever possible, we recruit our workforce from the community or country where we are based. Irrespective of whether local content is mandated by the countries in which we operate, PetrolValves adopts the same approach around the world because we recognise the benefits it brings to local communities, our people and ultimately our customers."
Today, most organisations seek to embrace greener operations. Sustainability has become an important focus area as companies adopt a more environmentally friendly approach, without compromising on the quality that brings them success. For Tortelli, it is split into two major areas.
"One is tied to the optimisation of the activities, through lean and total quality, to minimise waste and inefficiencies, which will have a positive impact in energy consumption and raw material utilisation," says Tortelli.
"Concurrently, bolstering innovation in an open network approach with partners, will help identify configurations and solutions or services which will, for example, extend the life of the existing assets, avoiding replacement and consequently the energy and raw materials required to manufacture a replacement.
"This is particularly exciting in the current environment because it will help represent a net positive impact on the environment while helping our customers."
The introduction of new technology in day-to-day operations brings with it increased efficiency and endless opportunity. However, there is no benefit in leveraging technology for technology's sake and Tortelli understands that adopting the right solutions that will generate long-term value is the key.
"I see advanced manufacturing techniques taking place in our world, as well as a full exploitation of the digital opportunities, to either optimise the production processes and minimising environmental impacts, or debottlenecking well-known problems," explains Tortelli. "Keeping an open eye on what is moving around us at a fast pace will help spot what could be injected into our ecosystem, working collaboratively with partners and suppliers to develop the right ecosystem."
"Quality and timeliness will be instrumental to maintain and secure relationships with the customers, while sustaining a relationship that will evolve into a partnership"

Cristiano Tortelli, CEO, PetrolValves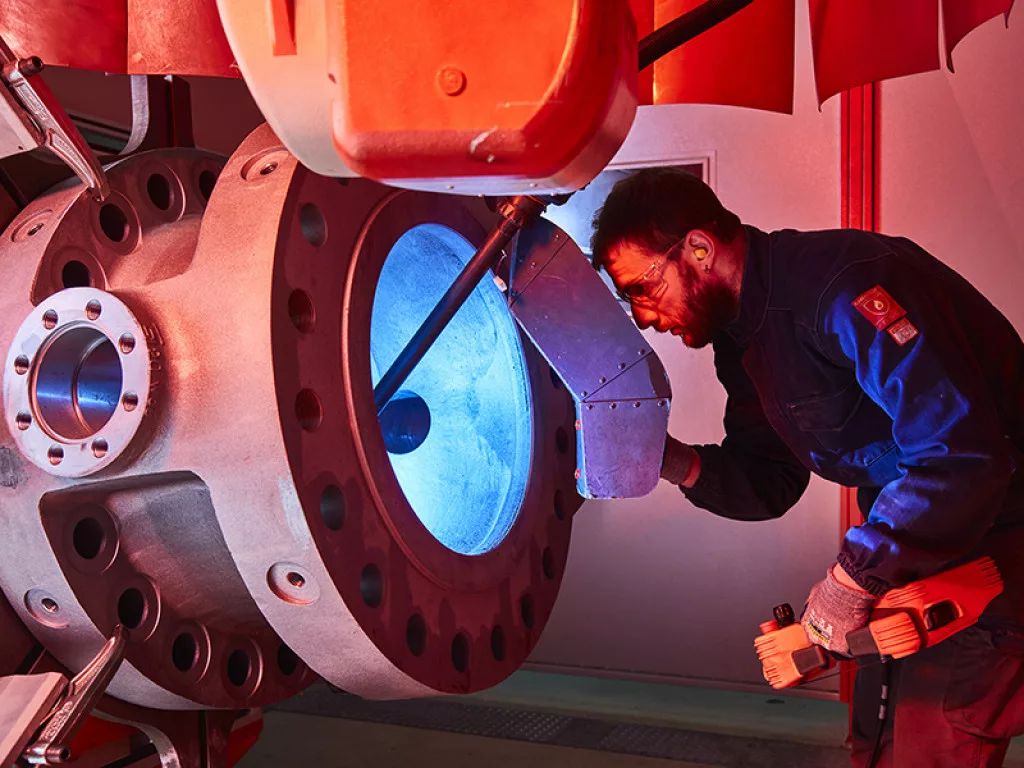 THE ROAD TO SUCCESS
PetrolValves operates with a robust supply chain in order to achieve long-term success in the field. Aside from suppliers that are involved in providing services, the company's important groups of suppliers are used for producing castings and forgings as well as developing relationships with those that provide welding overlay and special processes and mechanical machining.
"These companies are mainly based nearby PetrolValves' plants, and we define them as partners of an 'extended factory'," Tortelli tells us.
The extended factory concept is key to the success of PetrolValves and it is based on performance KPIs and on the financial strength and willingness to be an integral part of the production process.
"Recently, with SACE, a joint-stock company of the Italian state-owned group Cassa Depositi e Prestiti, specialised in the insurance-financial sector, we have developed a reverse factory web-based tool to ensure cash flow to suppliers tied to payable invoices where suppliers may decide the payment terms with wide flexibility," he explains. "We are also developing a WMS (Warehouse Management System) to have suppliers fully integrated in the production process, with transportation optimisation and inventory management."
Looking ahead, Tortelli is optimistic about the future at PetrolValves and is clear about what he expects the next few years to look like.
"Quality and timeliness will be instrumental to maintain and secure relationships with the customers, while sustaining a relationship that will evolve into a partnership," he explains.
"The ability to serve customers locally in a prompt and timely manner and being part concurrently of a global network, will be critical to capitalise and capture opportunities.
Technology, lean and continuous improvement will be necessary to sustain competitiveness, because cost optimisation and reduction of lead times will be the key success factors in a challenging market space."