SLA operates with the mission to build cities and public spaces that balance urbanisation with the natural world. We speak to Rasmus Astrup, Partner and Design Director at SLA, about the practice's projects and scientific approach to design.
ECOLOGICAL ARCHITECTURE
Rasmus Astrup hadn't always planned to enter the architecture sector. Resulting from a keen interest in ecology, mixed with a chance introduction to landscape design during school, he decided to explore a career path into the space.
Now, after pursuing this and spending 12 years with the company, Astrup sits as a Partner and Design Director to the internationally renowned architecture practice, SLA.
GREEN PRACTICE
SLA operates within the fields of urban space, city planning, and landscape architecture. A key aspect of the practice's identity is its use of nature to solve some of today's hardest urban problems while providing genuine life quality for all.
SLA's main office is based in Copenhagen, Denmark, with another in Oslo, Norway, and one in Aarhus, the second largest city in Denmark, with 130 employees across the company.
"We were established more than 25 years ago by Professor Stig Lennart Andersson, that is why we are called SLA. We are not a traditional architecture firm. Rather we are an inter disciplinary design studio in which we have anthropologists, sociologists, biologists, lighting designers, forest engineers, and of course landscape architects and designers working alongside one another on the joint mission to create green and sustainable cities," Astrup informs us.
"SLA has been on an amazing journey from only having 20 or 30 employees six years ago and working primarily in Scandinavia to the large, global team we have today. Especially in the last three years we have seen a growing global demand for our services, which means we today have projects under development in Scandinavia, France, Italy, Germany, USA, Canada, the UAE and China. To see our work making such an impressive and positive impact around the world is incredibly inspiring and motivating for everybody at the studio."
"SLA is a hub of creativity and science" – Rasmus Astrup, Partner and Design Director, SLA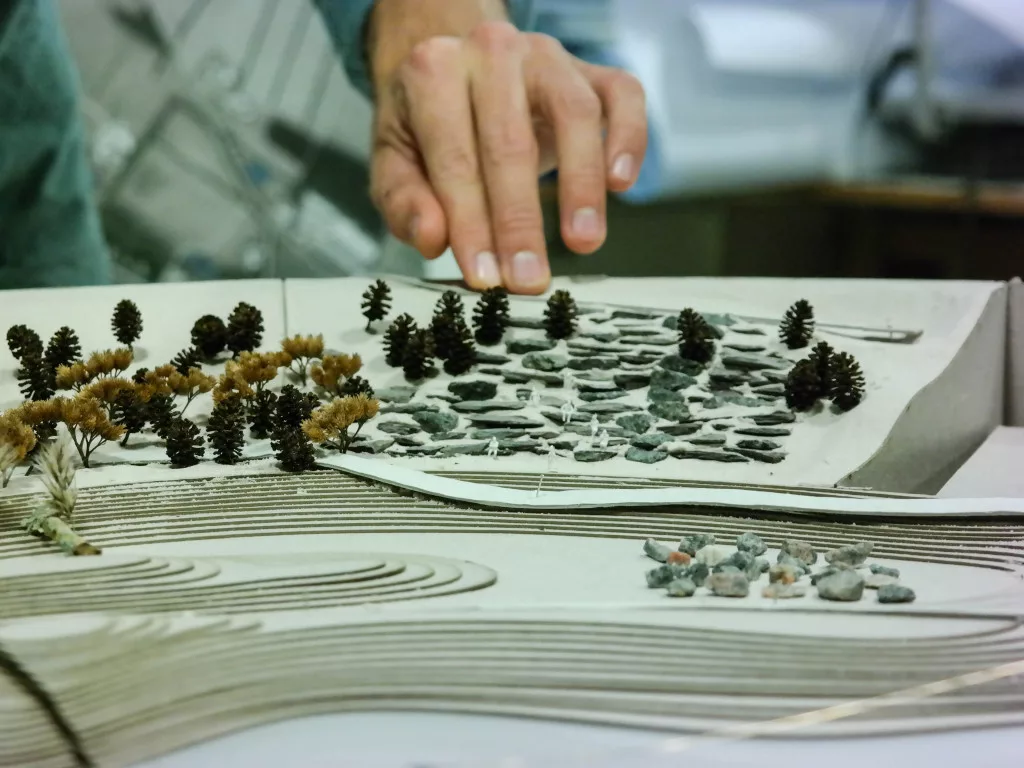 KNOWLEDGE DRIVEN DESIGN
Another aspect of SLA's international success is the way the broad variation of global projects brings a constant flow of new knowledge to the studio and clients, especially the more complex projects demanding the studio's interdisciplinary approach.
"There is an assumption that we are utilising all our knowledge when going abroad, but actually we are bringing back so much new knowledge as well," Astrup informs us. "We of course always provide our expertise, but we also learn during the project and thereby combine knowledge between clients and countries. Like how Paris is supporting urban farming, how London is demanding Net Gain Biodiversity, or how Vancouver is studying the influence of particles from car tyres moving from bioswales to salmons.
"We are first and foremost a design studio, but cities are complex ecosystems and frankly too important and complicated to be left to architects alone. That is why we always work interdisciplinary. For example, when we started working in Detroit, our anthropologists were fundamental to engage and deal with the many social challenges in the city. And when we work in London – and basically in all our China projects – we always start with a comprehensive biological study to inform and fulfil the ambitions of our design."
SLA stands as a leading European architectural firm when it comes to enveloping sustainability and ecology as well as life-quality and the human scale in its various projects.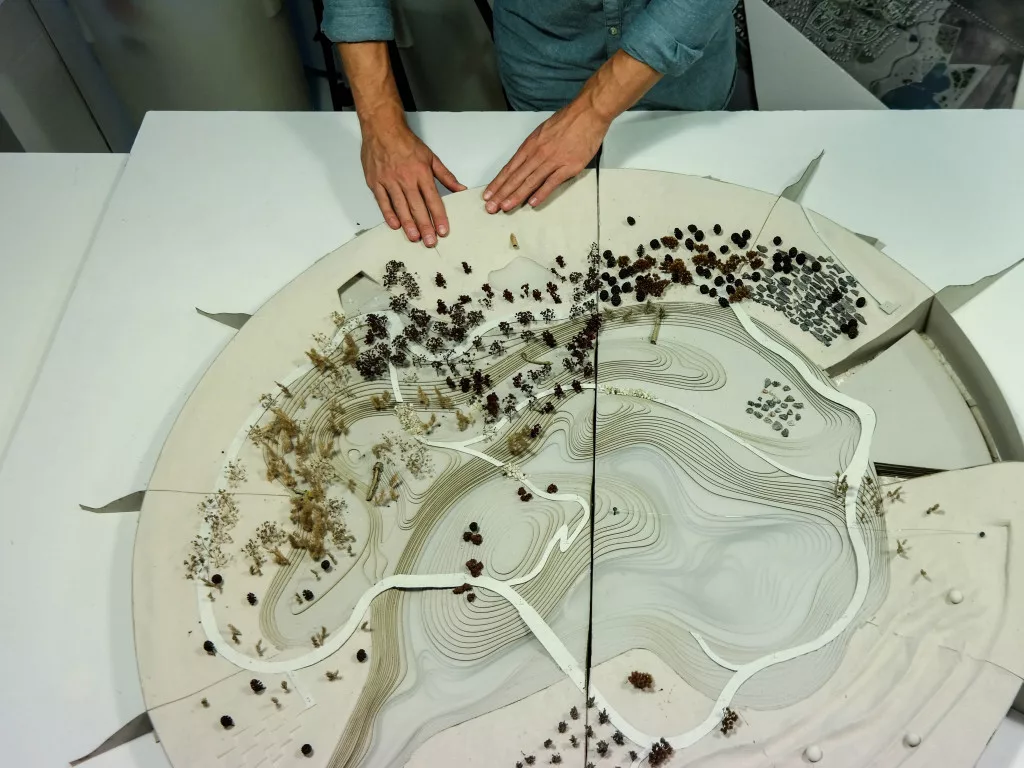 LEADING ECOLOGICAL DESIGN
What really places SLA above and apart from its industry peers is the company DNA to work with "city nature" as well as the drive to bring the aesthetic value of the natural world into its projects. This is core for SLA, as Astrup explains.
"Driven by this inspiration, our projects focus on a very sensory experience; textures, smells, how the air and wind affect the moods of those who experience the projects," he elaborates. "These elements of the projects make use of the biologists, sociologists and anthropologists we employ; those who focus on developing the sensory experience led by a deep understanding of the relationship between nature and people.
"I believe that this is where we really differ from other practices – SLA is a hub of creativity and science. When I pass colleagues there could be discussions regarding a root system of three plants that they are currently studying that will change peoples' sensory experiences, or a philosophical talk about arrangement of soil, the feeling that it provides and how to utilise this within a project.
"On top of this, our people are what makes the practice work. Both SLA employees and our partner relationships are the company's biggest assets and are key to SLA's success. Across the practice we are like many smaller studios under one roof. We are constantly feeding each other with new and exciting information, and the intertwining of design, science and nature is a core part of SLA."
The practice is backed by highly skilled employees as well as scientific professionals who study the project environment so that SLA's structures can blend seamlessly and promote its natural ecosystem. The critical high-level expertise of the firm's designers ensures that each and every project is elegant and in-keeping with its surroundings. SLA's many projects, both within Denmark and internationally, such as Amager Bakke, exemplify these progressive efforts.
AMAGER BAKKE
SLA's design of a green rooftop park for Copenhagen's newest waste-to-energy plant combines hiking trails, playgrounds, vantage points, climbing walls and street fitness, along with a ski slope designed by BIG (Bjarke Ingels Group) that measures over 500 metres. All of it has been created within a wild and sensuous mountain nature with plants, rock-scapes, 7,000 bushes and 300 trees, all 85 metres up in the air. The complete project area totals a 35,000 metre-squared nature park and landscape, a 41,000 metre-squared building and involved partners Zinco Danmark, BIG (Bjarke Ingels Group), MOE, Malmos Landskaber, and Rambøll in its realisation. The experimenting use of the steep pitched roof, places high demands on the plant and landscape design.
"To create a nature park on top of a steep, hot and windy powerplant roof has been one of our most challenging constructions to date. But our work has been worth it. Amager Bakke's nature roof park and hiking trail now invites locals and visitors to traverse a mountainous landscape of plants, rock-scapes, bushes and 300 pine and willow trees atop the world's cleanest waste-to-energy plant," says Astrup.
"It also acts as a generous "Biodiversity Booster" that will radically green-up the adjacent industrial area. Copenhill becomes the home for birds, bees, butterflies and flowers, creating a vibrant green pocket and forming a completely new urban ecosystem for the city of Copenhagen."
"The intertwining of design, science and nature is a core part of SLA"

Rasmus Astrup, Partner and Design Director, SLA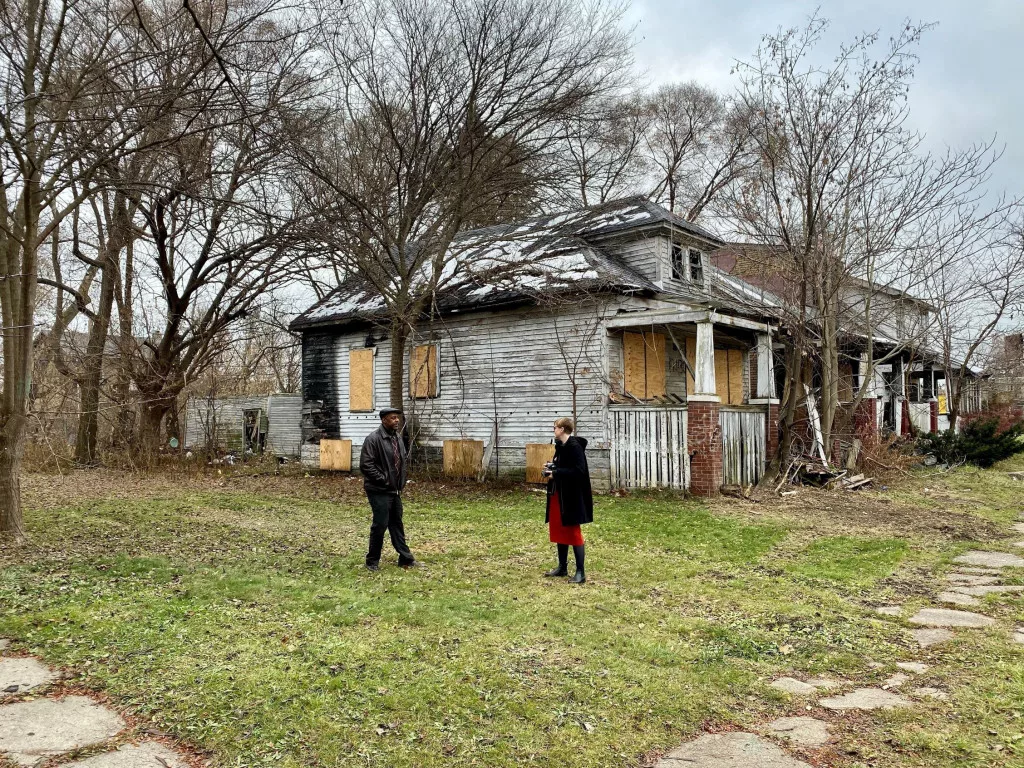 GREEN FUTURE
Into the years ahead, SLA will be continuing with multiple projects spanning the Nordic countries as well as looking towards implementing a larger global impact through its projects abroad.
Led by its core elements of technical expertise, scientific research, excellent design skills and ecosystem collaboration, SLA is a refreshing and promising architectural practice building a better tomorrow for people and the environment in which they dwell.