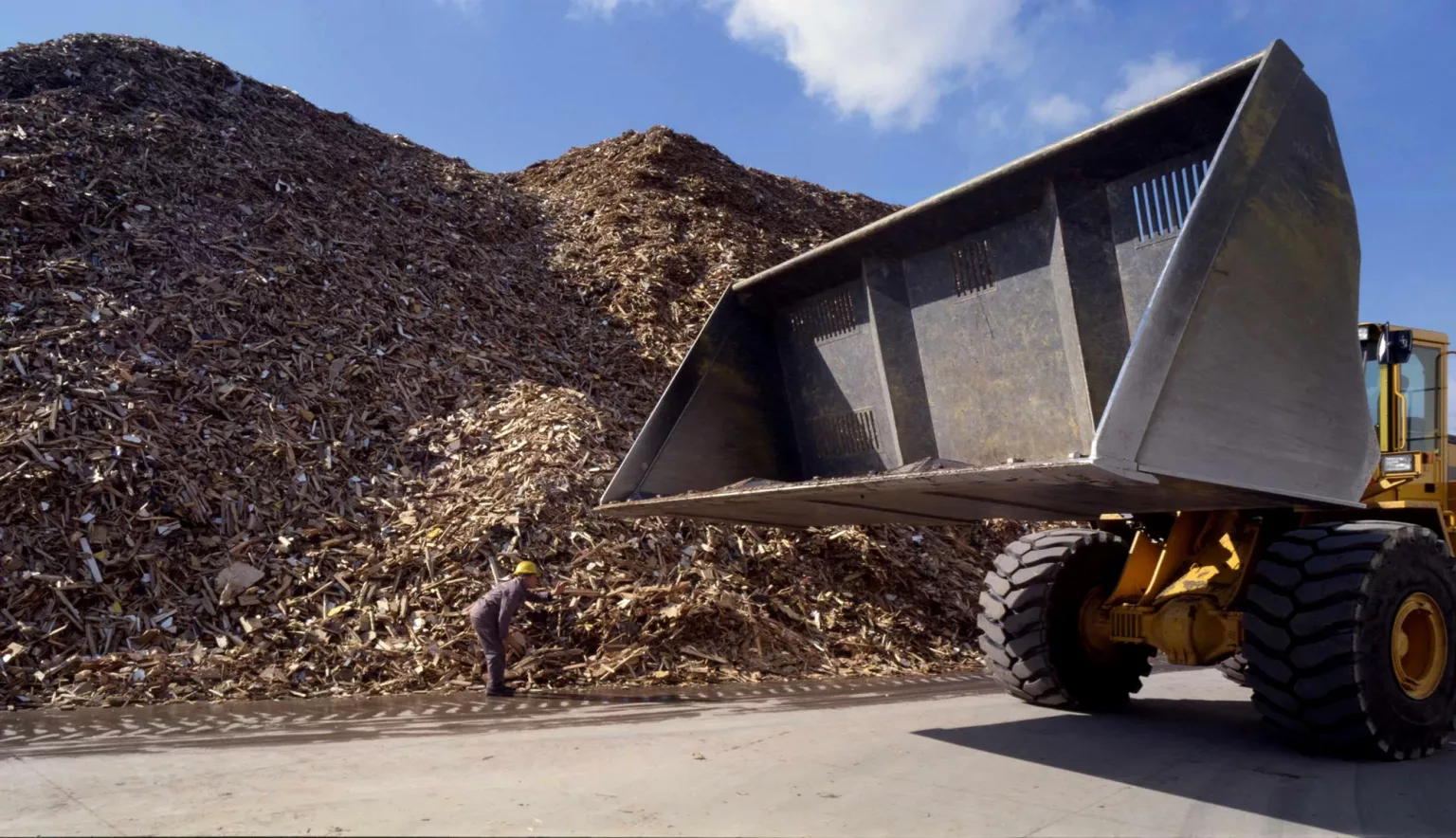 Pioneering Circular Economy
Eco-ethical particleboard manufacturer Saviola Group has been embracing principles of sustainability and upcycling decades before it was considered fashionable
Writer: Dani Redd  |  Project Manager: Matthew Taylor
This is the decade that matters.
In 2016, 174 states and the European Union signed the historic Paris Climate Agreement, pledging to develop sustainably and to limit the increase in global temperature to well below two degrees centigrade above pre-industrial levels (pursuing efforts to limit the increase to 1.5 °C). With temperatures edging up 1.16°C, there is pressure on both the public and private sector to reduce emissions and become more environmentally friendly.
But while many businesses are only just waking up to the necessity for sustainability, it is built into the very DNA of the Saviola Group, the world's largest consumer of post-processed wood.
"We use 100 percent recycled wood; 1.3 million tonnes of it every year, which is the equivalent of saving 10,000 trees every day, and one million tonnes of CO2 saved every year," proclaims etc. etc.  Nicola Negri, Managing Director of Saviola Holding and its integrated furniture company, Composad.
class="blockquote">

"One of the things that got me to join Saviola – after working for multinational companies – was that I was really fascinated by the founder Mauro Saviola and his idea to produce particle board with 100 percent recycled wood"
Circular visionaries
Negri has a background working with large multinational companies, but in 2015 was offered the role of Managing Director at Saviola Holding, which he was happy to accept.
"One of the things that got me to join Saviola – after working for multinational companies – was that I was really fascinated by the founder Mauro Saviola and his idea to produce particle board with 100 percent recycled wood," he explains.
"In 1963, I believe very few people around the world, apart from him, were thinking very much about sustainability. He was a visionary. And now that his son Alessandro Saviola is the president of the Group (since 2009), this concept is still the driver of the company – it is very sustainable and green oriented."
In other words, Saviola has been perpetuating a circular economy before most businesses had even heard of the concept.
It began making its own glue (to make particleboard) in 1973, allowing it to establish an independent and integrated production system. By 1992, Mauro Saviola presented his idea for the Ecological Panel – particleboard made from 100 percent recycled wood. At the time, there were no products like this available on the market, and particleboard made entirely from materials deemed waste and scrap was greeted with some scepticism. But Mauro persisted, and by 1997 had achieved the goal of producing 100 percent recycled wood panels.
"We are fully integrated from a vertical point of view. We produce the glue we need to stick the particle board together, the particle board and the furniture all in one location – Viadana, Mantua. Now we have 13 plants,"  proclaims Negri.
"This means we also avoid polluting the air with logistics. We are the only company in the world based in the same location, making 100 percent recycled board. We are totally unique."
In its current incarnation, Saviola Group consists of four different Business Units, each feeding into its circular economy.
Saviola produces panels made with 100 percent recycled wood, which have been awarded an FSC (Forest Stewardship Council) certification. It was recently charged with making the displays for the Italian Football Federation (FIGC), a project Negri is inordinately proud of.
The second Business Unit, Chemical, manufactures urea and melamine-based resins – not only are these used in its particle board formulations, but they are also sold to customers from various sectors in high performance and customised formulations. Its newest Business Unit, Life Science, sells high-performance slow release fertiliser making synergies with glue raw materials. The fourth Business Unit is Furniture – Composad, which sells furniture made from Saviola's recycled particleboard.
"When we started, the European community was not really alive – there were lots of barriers and custom duties. But the founder had it in his mind that Italy was not sufficient for him. That's why he created Composad," explains Negri.
"The particleboards Saviola makes measure around five metres by two metres – he understood that the radius for these products, so as not to lose the margin, was about 500 kilometres: merely Italy. He was struggling to get into other markets. But he realised, 'if I cut these big panels, make some holes and add some edges, they can be used for furniture and go around the world'. So, in 2000 he did it."
It is this commitment to sustainability that Negri believes makes Saviola stand out from the pack. For example, last year Composad won an FSC award for Disegno, its elegant range of home office furniture.
"Every one of us breathes ecology. It was in the blood of the founder, it is in the blood of his son and still flows in the veins of everyone who works at Saviola," he says.
"Indeed, we don't do just recycling, we do upcycling. We take a pallet, for example, with a value of one euro, and at the end of the chain we make furniture with a much higher value. We give a second life to the tree that was cut to make pallets. Recycling, for our company, is not sufficient.
"When you see the mountain of raw material, those broken pallets, fruit crates, old furniture, window frames and cable reels, you realise it would have been burnt or thrown away but instead it is being used to make furniture, either directly or indirectly, and it feels really true. In this world, where everyone is promising to reduce their emissions by one or two or 10 percent, we are already doing it. For us it isn't a promise for the future, it's what we are doing already, a hundred percent and we do it NOW."
Each year, Saviola collects approximately 1.3 million tonnes of post-consumer wood through its network of 19 Ecolegno collection centres. These are distributed around Italy, France and Switzerland, in proximity to urban centres. They are visited by a wide variety of consumers, from small-scale greengrocers with used vegetable crates to large industries receiving multiple wooden boxes every day. Waste wood that would normally be deposited in landfill sites is instead collected, processed and transformed.
Saviola deals with waste wood collection directly, in order that selection is implemented correctly. Not all wood can be reused, including railway sleepers have been chemically treated or window frames painted with chemical paints.
Scaling up
While Saviola started off as a small family company, it has inevitably grown larger over the years.
"Alessandro Saviola, who has been taking care of the company since his father left, has been putting a lot of effort into human capital," explains Negri. "He understands that the company is becoming more complex as it and exposed to more countries and different languages. Human capital is at the core of our company."
The group's managers have MBAs and years of professional experience, in line with other international companies. They also receive a raft of benefits. However, Saviola believes all its employees should be adequately compensated for their work – its factory workers receive financial recognition whenever the company performs according to its annual budget.
"In the last four years we always gave this recognition to our employees. This makes them feel part of the company; not just having the name Saviola on their breast but getting rewarded when the company does well. When you get people involved, it creates a positive loop," the MD comments.
The positive working climate at Saviola has recently been formally recognised by Italian magazine Repubblica Affari & Finanza, who voted Composad as the second-best furniture company to work for in Italy – proof that investment in human capital delivers positive results.
Saviola not only invests in its staff; it has also made significant investments into improving its facilities in recent years.
"In the last three years the company invested a lot," Negri says. "We invested €18.9 million in 2018, a bit more than €23 million in 2019, and spent more than €35 million in 2020. In the last five years we have doubled investment. We are a growing company. We updated our equipment inside. This is an internal project – continuously updating the company."
The firm is also continually expanding. Last December it acquired a 50 percent stake in Rheinspan, a German company which provides chipboard for the furniture industry, tailored to customer requirements. The two companies' capabilities will be combined in a novel approach to design, sustainability and circular economies. It will also allow Saviola to take on more cross-border projects.
"When the opportunity came to enter Germany, which has the second largest furniture market in Europe, Alessandro did it. This joint venture is the result of his father's ideas, which couldn't be realised back then but can now," Negri explains.
Over the upcoming year, the company has one single target: growing and expanding abroad. "We want to be known in other markets," the MD says.
Composad is already on its way to realising this and expanding its footprint via ecommerce giant Amazon, which has recently set up a digital shop where it sells only FSC-certified furniture. Composad was the first European company to be listed in this space.
But despite a drive towards expansion, Saviola Group has no intention of forgetting the sustainable principles at the heart of its business.
"We are going to issue this year in November, for the first time ever, a sustainability balance sheet. It has everything on it; how much CO2 we use, the quantity of reused materials," Negri says.
The path Saviola chooses to follow over the next few years will move the company forwards, while maintaining its principles of sustainability and respect towards the planet and its resources.
VIEW Saviola Holding & Composad BROCHURE