The UK energy network is vast and complex, supported by private enterprises such as Triton Power. CEO, Mick Farr explains their role in offering stability and security.
THE POWER OF RESILIENCE
Triton Power is a power generator, recently acquired on a 50/50 joint venture basis by two energy powerhouses, Equinor (Norway) and SSE (UK). Since the start of its operations in 2017, Triton Power has been on the journey to transition to become more sustainable. Triton Power offers several services to the Energy System Operator as well as energy to national and local customers at Saltend from its cogeneration facility.
Awarded a six-year contract from the National Grid in 2021, Triton Power has developed a world-first approach to managing energy stability and continues to explore new ways to resurrect old sites and lead the transition to emission-free gases such as hydrogen.
Mick Farr has worked his way up from an apprentice at 16 to the top seat as CEO, traversing the world in several functions to understand the energy business inside and out. Over half of the operations team at Triton Power is comprised of former apprentices.
"Creating your own skill base certainly works for us. I still sit in the production meetings, and I just love how it all works. I'm an engineer, I solve problems."
The seasoned CEO has experienced earthquakes, fires, and explosions – career-level scars he has learned greatly from. "It's never boring and certainly never dull," he proclaims, speaking of his experience across nuclear, gas, coal, and presently, new energies like hydrogen.
Farr supports the need for decarbonisation, but also offers a sense of reality when it comes to the people affected by these lofty emissions targets.
Farr suggests, in the case of electric vehicles (EVs), for example, that "it's a great idea in principle, but you've got people who cannot afford to change. New petrol and diesel cars being phased out by 2030? The electrical charging network is still some way off in terms of acceptable infrastructure for this to be an achievable target."
Farr readily admits the need for government policy to determine the direction, but the problem lies chiefly in having the infrastructure to force things through.
One of the first critical steps towards decarbonisation suggested by Farr is to massively extend the pylon network across the country and to upgrade the transformers and the underground cables.
"The cost of upgrading this infrastructure is astronomical if we want to reach net zero. I think the focus needs to balance between infrastructure but also switch attention to resilience in the form of flood defences and storm overflows," he adds.
"I don't think there's enough realism in the discussion about the transition to net zero and the risks if we don't do it carefully."
Farr suggests a backup system needs to ideally include the levelised costs of renewable energy. Solar and wind make the headlines for being low cost, but when considering climatic conditions when the UK has no sun or wind, a backup system is essential.
"Without a functioning electrical network system, chaos would ensue pretty quickly. When you make changes to the UK grid system to drive to net zero, you need to do it safely and securely and understand it properly to avoid the massive risks involved. As a business, we essentially provide emergency grid services to the National Grid. If something goes wrong with the network, you need the ability to restore it," Farr continues.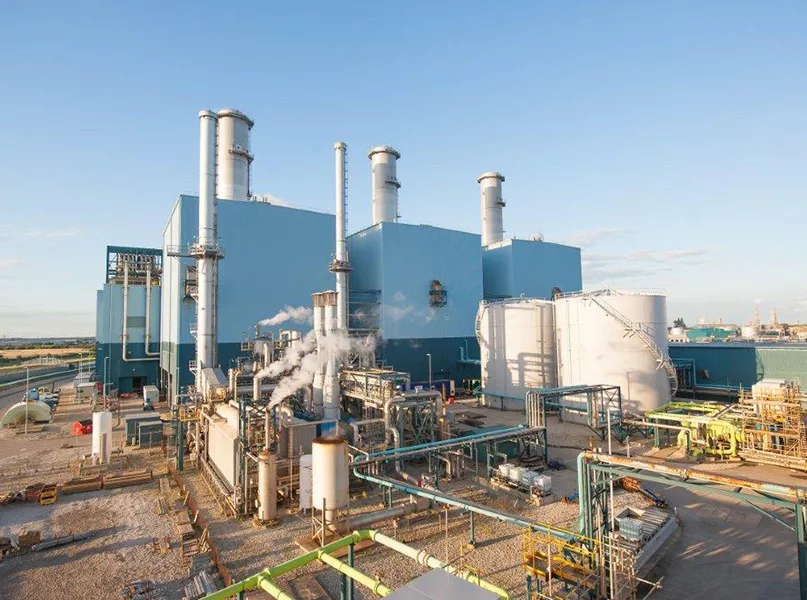 AGILITY PROVIDED BY PRIVATE COMPANIES
Triton Power plays a vital role in the energy security of the UK, but most are unaware of the role these private enterprises play in the country's network resilience.
"What I think many people may not necessarily understand is the energy security that large industrial scale thermal generation from natural gas provides to them," he continues.
Every UK power station relies on this security and electrical grid security is therefore underpinned by this.
"I can tell you that our customers value reliable, secure energy as much as price and green credentials. In my opinion, the energy trilemma has concentrated on price and green credentials for many years, but now we now rightly need to focus on the security of our power/energy, our industry, and our country," Farr explains.
The energy trilemma is focused on equity, sustainability, and security and is one of the major challenges when dealing with decision-making around energy demands.
Utilities can be notorious for their layers of bureaucracy, so in Farr's case, it was a refreshing change when he switched to private equity and found he could make decisions faster.
"They give you the business to run how you see fit. Many large utility companies claim to be agile and nimble, but that doesn't seem to be the reality. They appear too fearful of getting things wrong," Farr continues.
Large utility companies can often be overly weighed down by lengthy governance and decision-making processes that are excessively controlling.
Triton Power, in contrast, prides itself on individual ownership, trust in experience, and accountability. By letting managers do their jobs and make decisions at the sharp end in real time, they are able to outflank the competition and move faster.
"Triton Power, like a lot of smaller businesses, is truly agile; when there's a decision to be made, with the core management team being on site at the Saltend Power Station, we can all typically get in a room there, have a meeting in real time to discuss the matter at hand, and make a decision in the room. Otherwise, we can agree the appropriate next course of action and follow up straight away. We aren't striving for perfection; we accept the 80:20 rule works. Trying to get things right 99 percent of the time is a law of diminishing returns. By contrast, in larger corporations, managers are too wrapped up in internal red tape and the actual decision-makers are typically too far removed from day-to-day operations to have a strong enough understanding of the issues. They can have a meeting to discuss the situation but then have to go through several internal layers of reporting and sign off before any final decision can be taken," Farr suggests.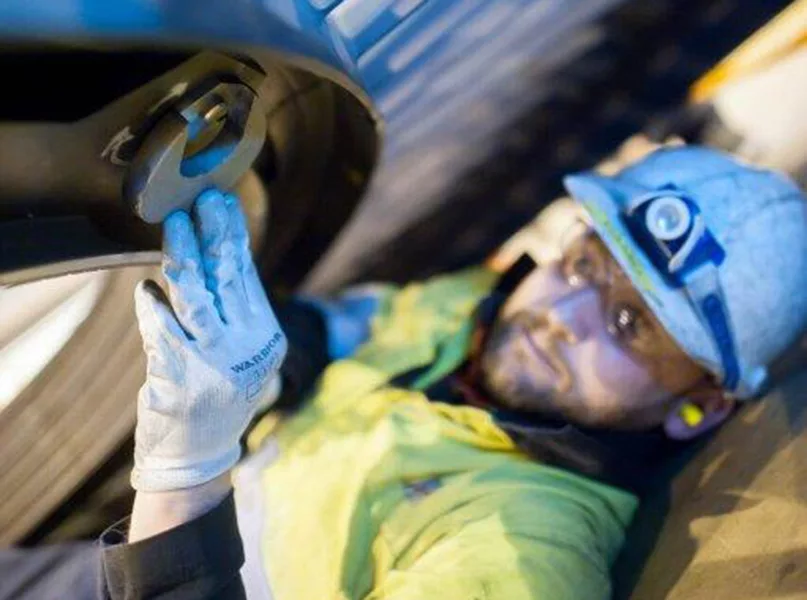 NET ZERO REALITY CHECK
NGOs and Just Stop Oil have received significant media coverage in recent times, but as Farr sees it, if things go wrong and network support is required, they'll be thankful for the security that backup energy providers like Triton Power bring, to enable the UK to keep the lights on.
There are also the hidden costs that aren't factored into the lofty net zero target-setting.
"Net zero is a great idea, but when we rely on manufactured imports, it defeats the objective," Farr adds.
China's annual incremental emissions increase in 2022 alone, for example, was higher than the UK's entire annual emissions in total, which magnifies the scale of the challenge – and it's one the UK cannot face effectively unless there are global widespread changes.
"There's no point bankrupting the UK and forcing businesses into financial distress due to energy costs if it's not going to make any difference globally.
"Emitters of carbon in the UK pay a carbon tax, which has affected behaviours in the country, largely for the better, but heavy industries such as steel have left the UK and it's production is now outsourced overseas. The same is true with nitrogen. All these things are imported, and this isn't included in the net zero emissions," Farr explains.
ENERGY STORAGE
The power station at Saltend provides approximately two percent of the UK's energy when running at full output. Gas is provided by the high-pressure network with some coming from the indigenous gas sources, but much of it is imported, such as methane sourced from Norway and LNG from places such as the Middle East and Australia.
The National Transmission System (NTS) transports high-pressure natural gas around Great Britain via thousands of miles of pipelines, supplying large end users such as power stations and large industrial plants, whilst it also receives gas injections from the main gas terminals and gas producers.
More energy is used during the day, with that energy stored in the gas network to be released into the electrical network. With the recent trend of lower investment in wind energy and lower wind production, there are stark realities for the state of the UK's energy requirements.
To put it into perspective, Farr adds on stored energy and batteries in particular, that "if you plugged in every single electric car and all the batteries and grid-scale batteries, and calculated what that means in relative terms for the energy system, it would only last a few minutes; you're going to need weeks of it to make a difference."
To further heed caution, Farr also makes references to the neighbourly European interconnectors, such as France and Belgium, who understandably have their own energy needs. In any pan-European energy crisis, it is not unthinkable to assume they would be likely to serve their own interests over the energy requirements of the UK, should it come down to them having to make such a choice.
"If you look at how vulnerable sub-sea infrastructure is when it comes to geopolitical crises, such as the Russian pipelines, it raises serious concerns about the government's historic preference of price rather than security. Fortunately this is changing, however, and I fully support it. Let's get the security of our country right first before we rightly focus on delivering a greener future," insists Farr.
"Let's get the security of our country right first before we rightly focus on delivering a greener future"

Mick Farr, CEO, Triton Power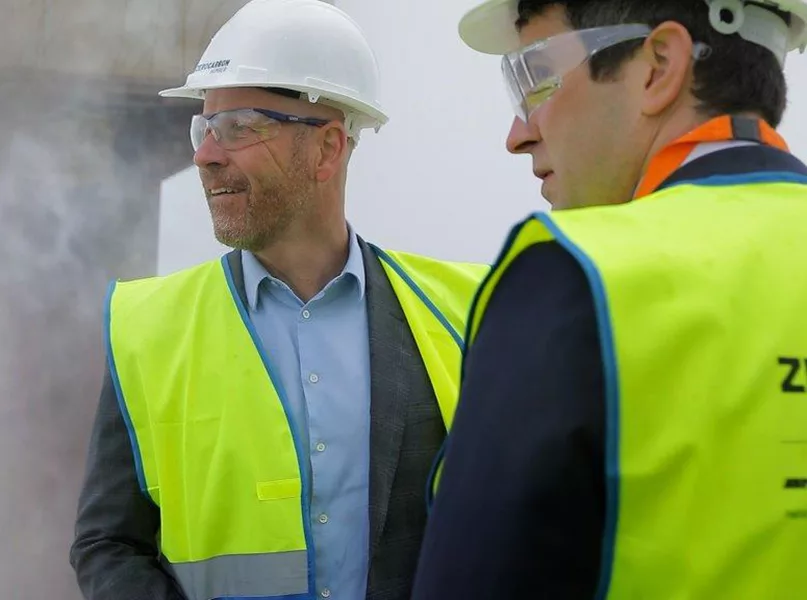 A HYDROGEN-POWERED FUTURE
Triton Power uses steam applied to power the global chemicals industry, including the manufacturing of products such as vinyl acetate (used in paint products), acetic acid (a food preservative) and bioethanol (used to make petrol greener). Medical grade oxygen and aspirin are also some of the pharmaceutical products that Triton Power's energy and steam ultimately helps to manufacture. Given the high energy demand and stability requirements for chemical manufacturing, it is a sector that is notoriously difficult to decarbonise.
Triton Power's gas-powered turbines are provided by Mitsubishi Heavy Industries, whom Farr recently went to visit at their hydrogen park in Tagasago, Japan.
The work Mitsubishi Heavy Industries is doing to burn and blend hydrogen in gas turbines represents the next step in Triton Power's seven-year journey to decarbonisation, beginning with the conversion of its Deeside Power Station to a synchronous compensator, in effect an emission-free dampening system for the UK network that functions like a giant flywheel, assisting with fluctuations in the National Grid as a service.
"This was recycling of a power station on a grand scale," Farr states.
To be emission-free, power stations can use either pre-combustion (hydrogen) or post-combustion (capturing gases in an exhaust stack). Hydrogen is an expensive gas, but it's use does not require the payment of any carbon tax.
In order to get real traction on a national scale, hydrogen needs significant investment in infrastructure and a shift in policy decisions from government.
"The business model is still unclear, but if we really want to decarbonise the chemicals industry and the reserve backup energy system, hydrogen really is the only choice," Farr believes.
Hydrogen — the most abundant element on the planet — is extremely difficult to store and has a wide explosive range. Without appropriate skills and controls, it doesn't take much energy to create a spark and lead to an explosion.
"The shift to hydrogen has to be done properly and handled with care, and for that you really need experts. In my view we certainly won't be running around in hydrogen-powered cars due to the risks involved, but our generators are currently cooled by hydrogen. We're familiar with its use and how to store it.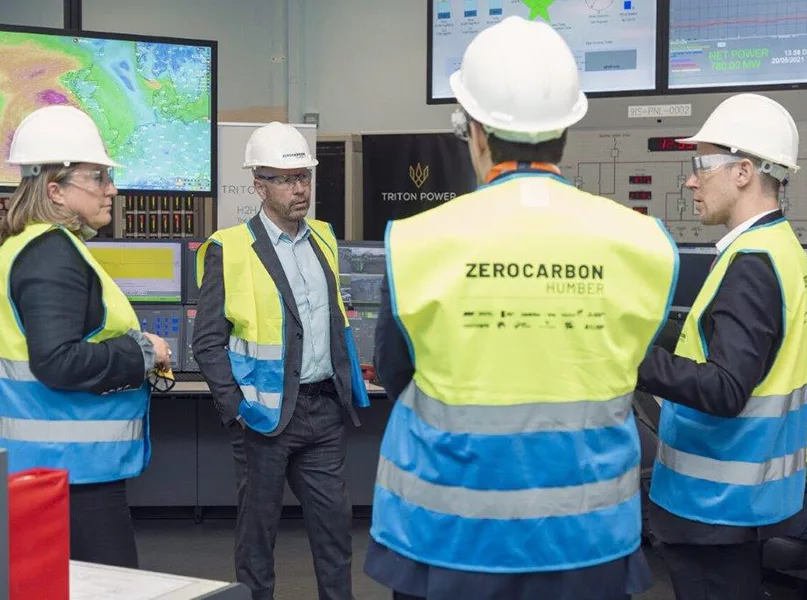 DEVELOPMENTS TO COME
It is not yet clear whether Triton Power will develop its Welsh Deeside site into battery storage, or alternatively, a hydrogen peaking facility, given a hydrogen network is expected for Hynet, the northwestern industrial cluster local to Runcorn and Stanlow – one of the largest oil refineries in Europe covering an area the equivalent of 300 football pitches.
While ambition is there in spades for Triton Power, Farr explains that in order for smaller enterprises like themselves to exist and flourish, there needs to be adequate market conditions to invest and for shareholders to reinvest in new projects.
"The more risk you take, the more return you need. Depending on how the government solves this problem and how much risk they want investors to take determines how cost-effective it will be. The UK treasury has so many difficult decisions to make, but the pace of change is going to be driven by affordability," Farr finishes.
TRITON POWER PARTNER